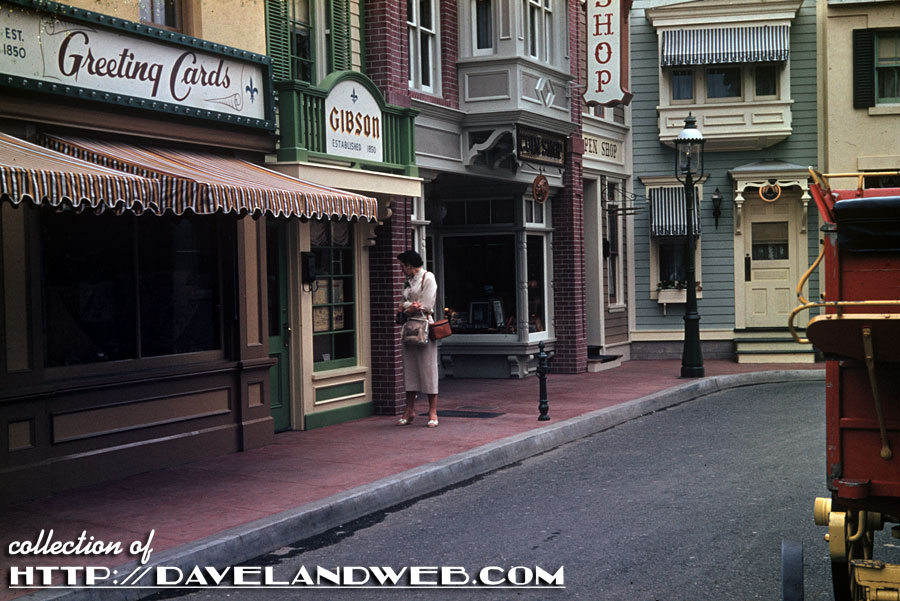 Two more vintage gems from Disneyland show East Center Street. In this February 1958 shot, a well-dressed guest is looking in the window of Gibson Greeting Cards.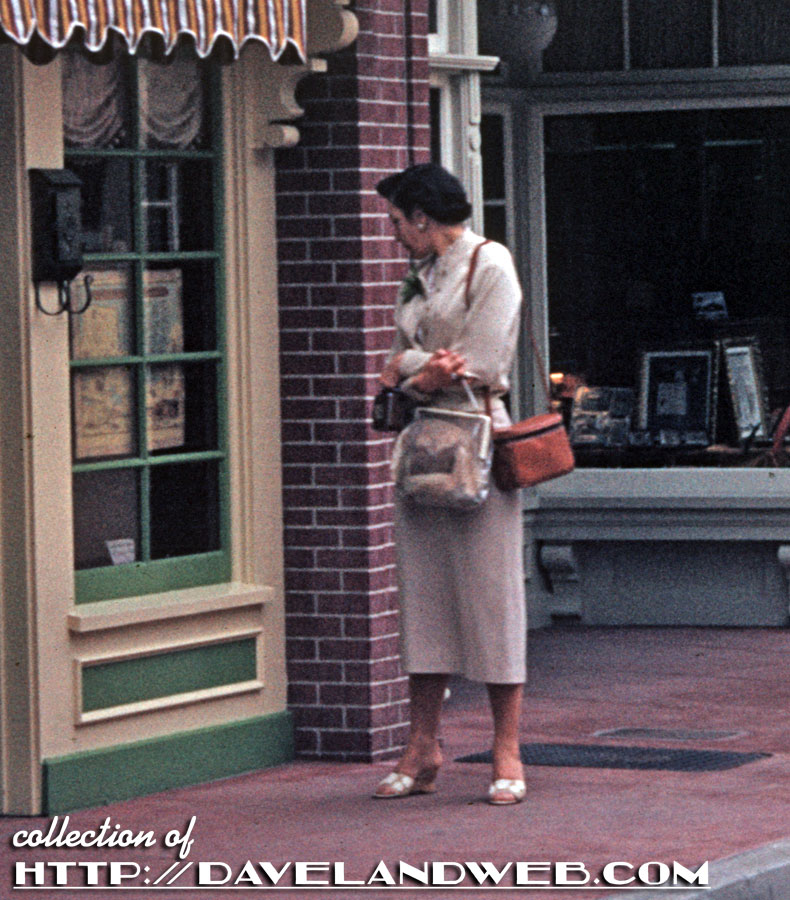 This undated shot is most likely from the same period, giving us more of a view to the right.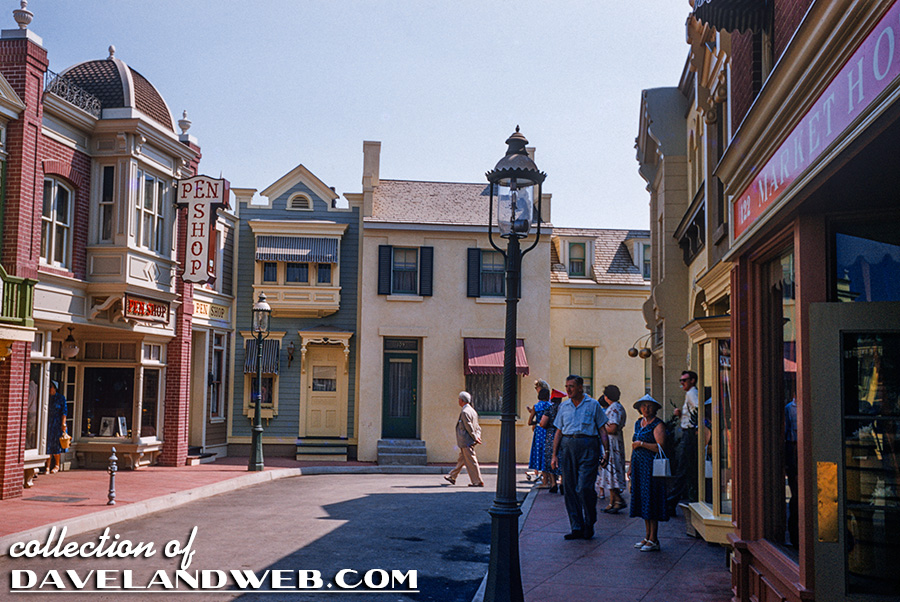 Care to visit the Pen Shop?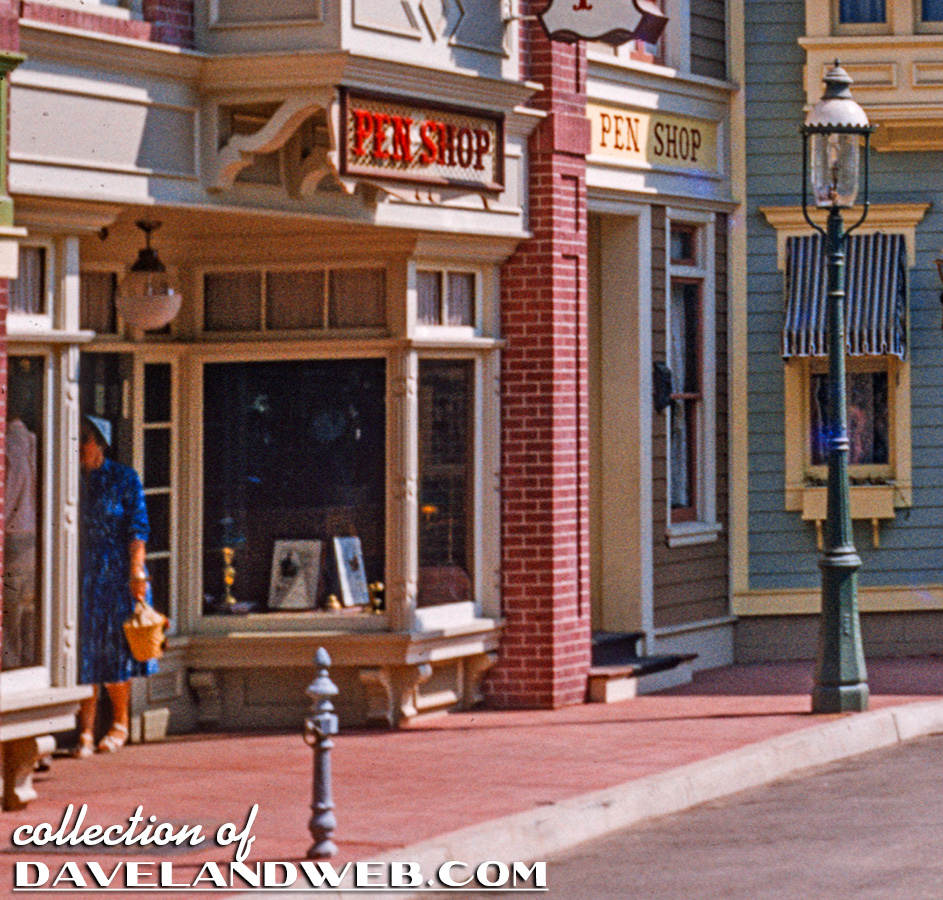 See more Disneyland photos at my
main website..
Follow my Daveland updates on
Twitter
and view my most recent photos on
Flickr
&
Instagram
.