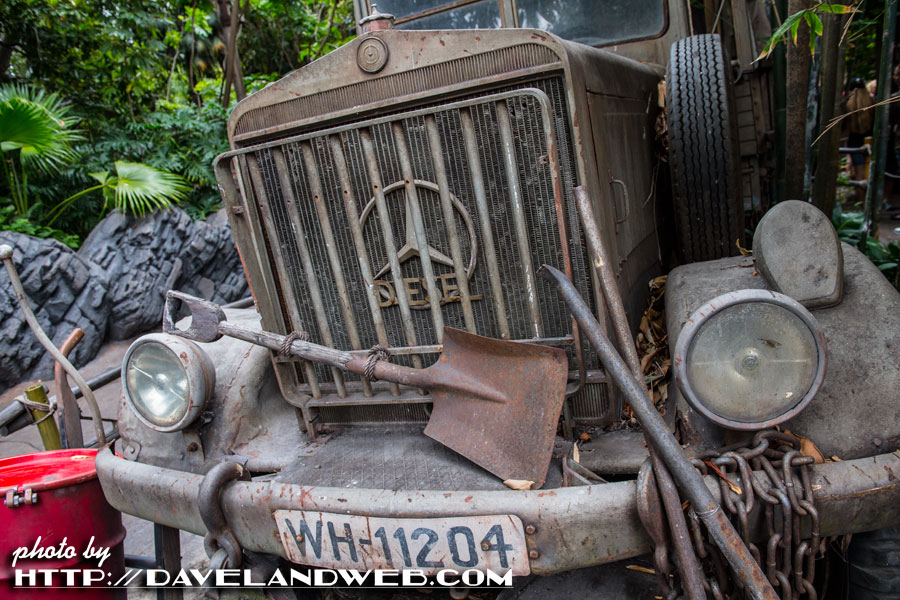 As I continue to update my site, I discover that my Indiana Jones Adventure shots have also not been updated in almost 2 years! Here is a collection of photos I have taken in the last two years, put together in (of course!) chronological order. Enjoy your thrilling adventure through one of my favorite Disneyland attractions! And according to the Disney publicity machine, the vehicle you see in the first image here was used in the actual film.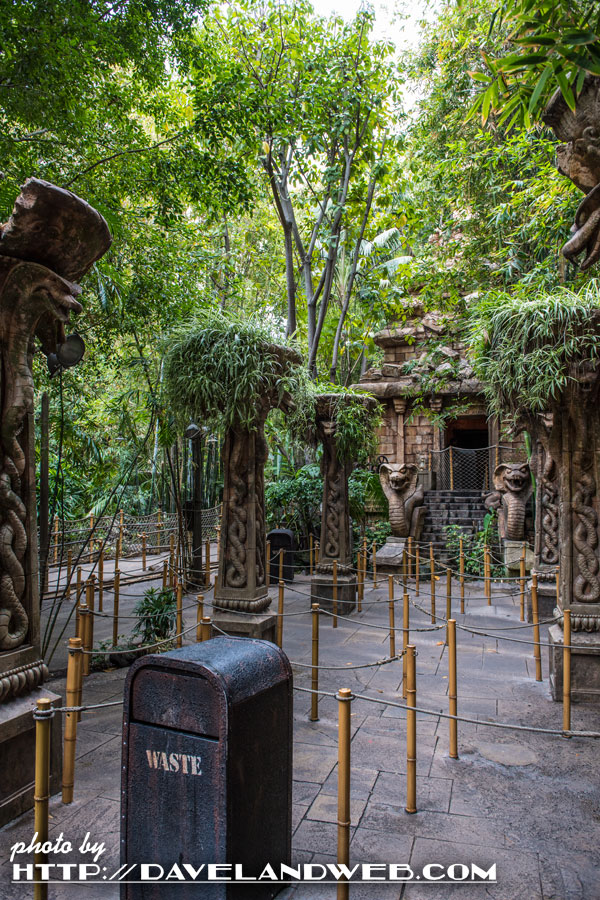 When was the last time you saw this view...without guests?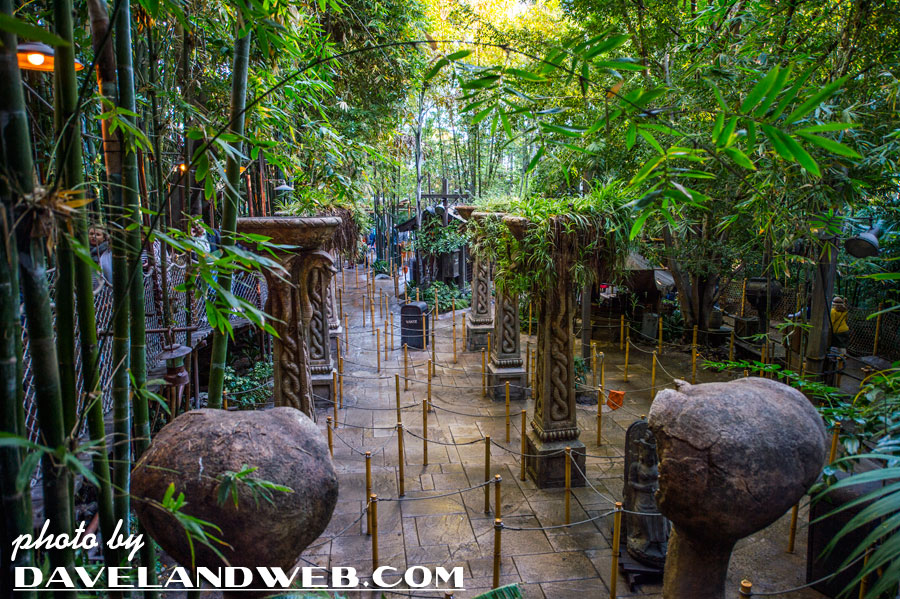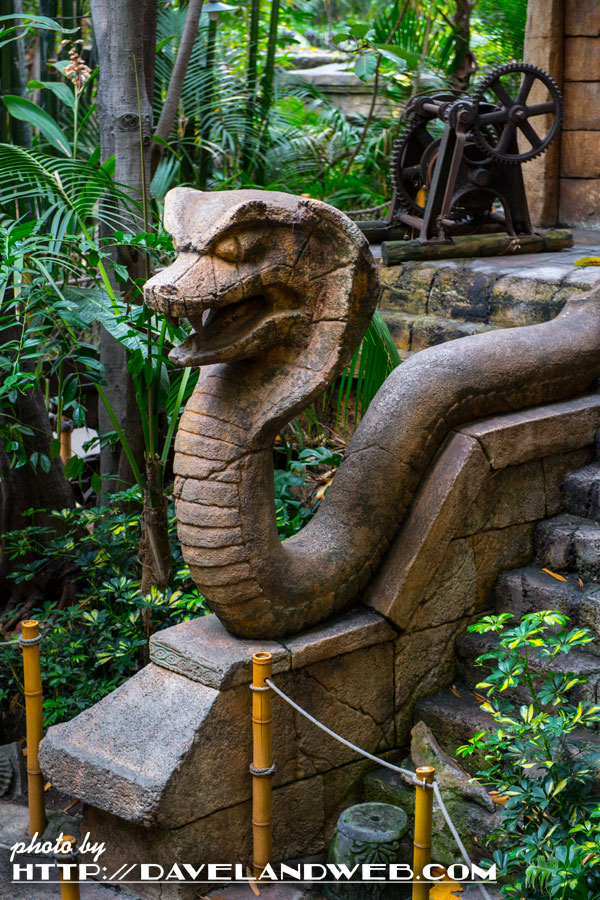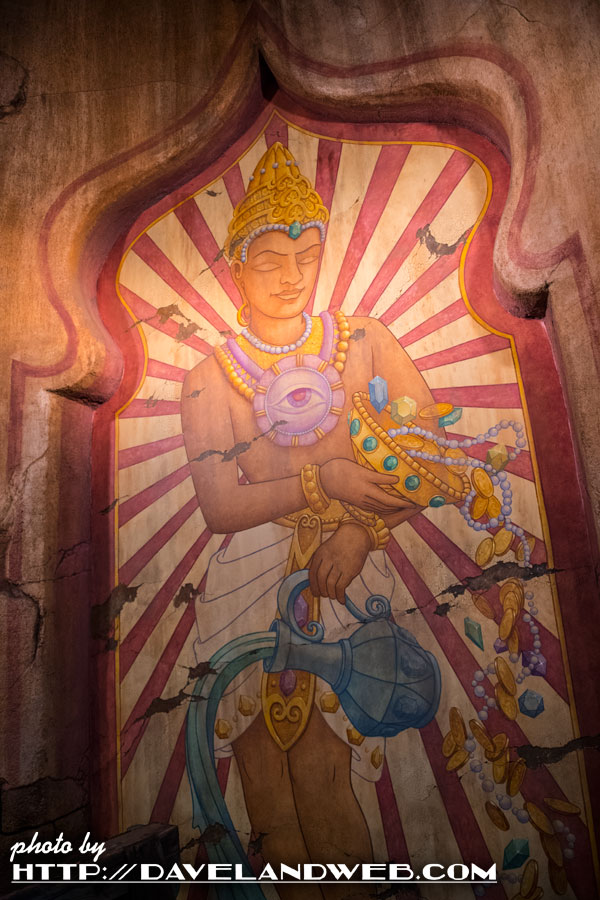 Most people are in such a hurry to get to the attraction that they miss all of these fantastic items throughout the line queue. Not me...I typically take my time. Guests behind me be damned!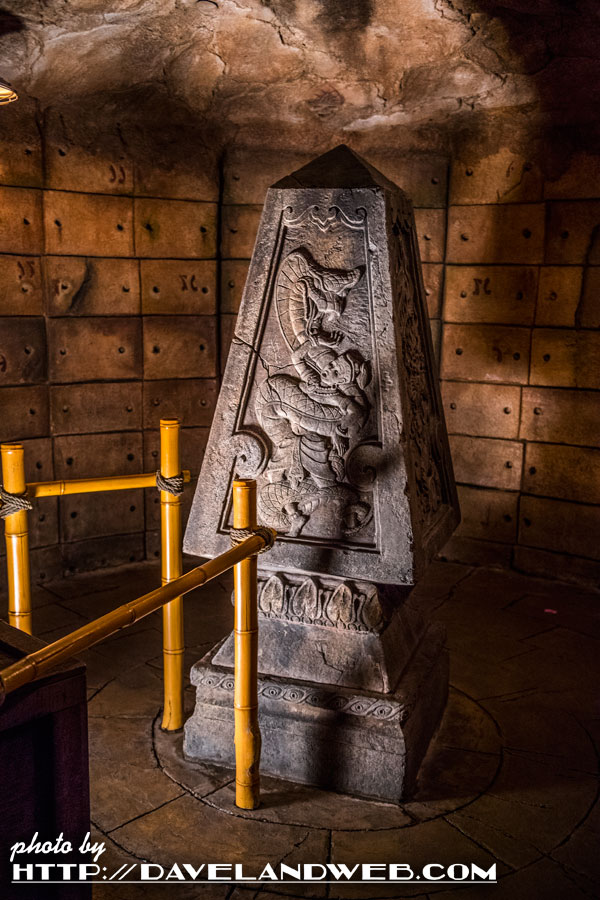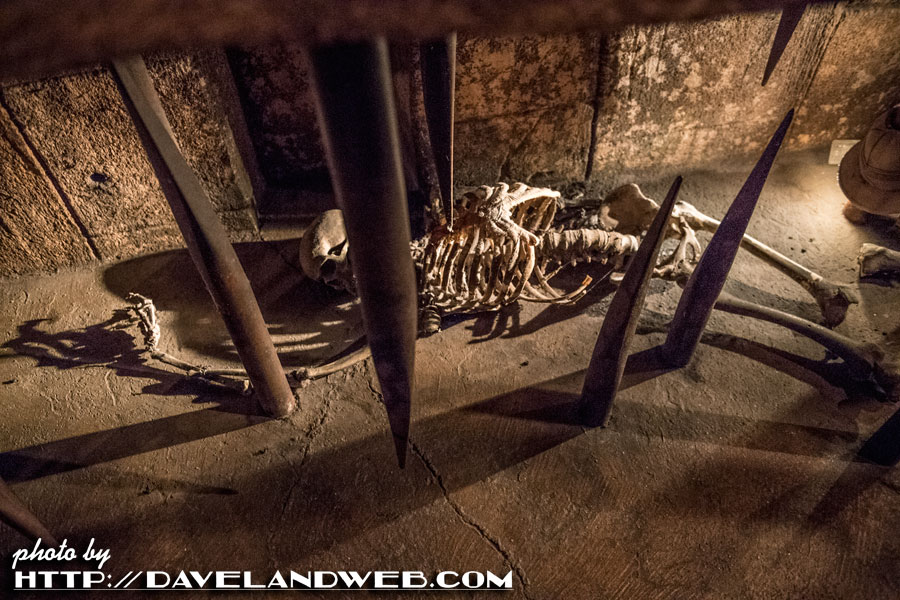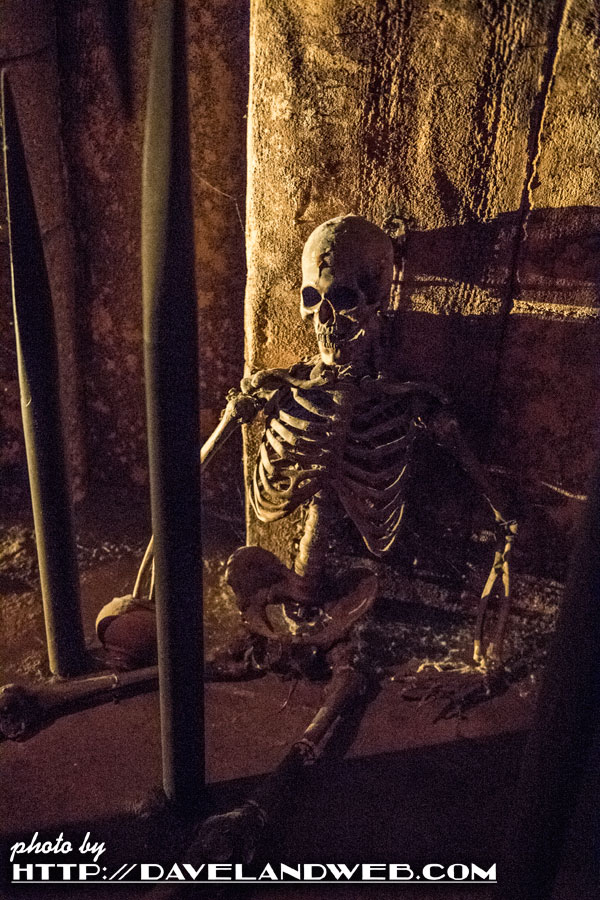 A view of the Rotunda ceiling: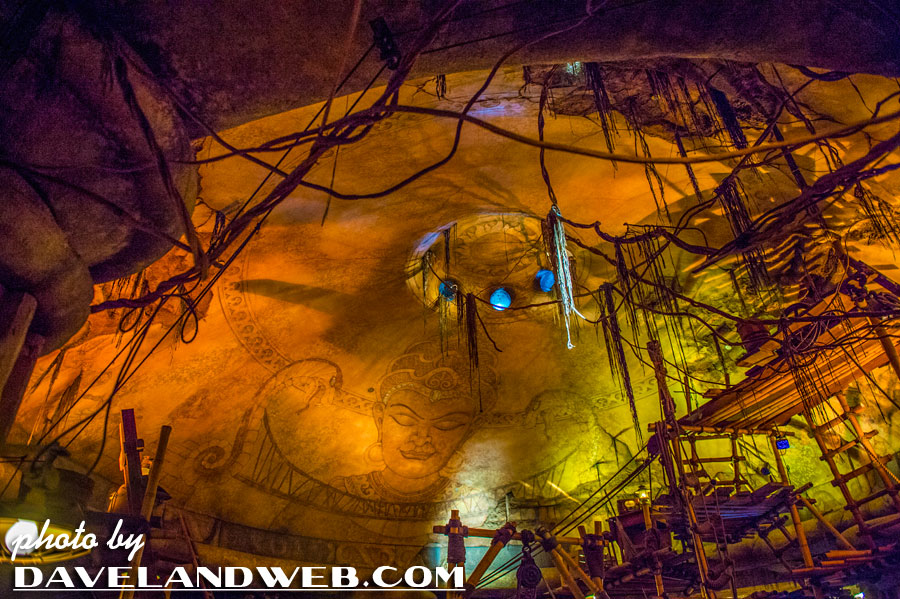 zooming in for a better look at the mural:
Here's a detail that (again) most people don't take the time to notice: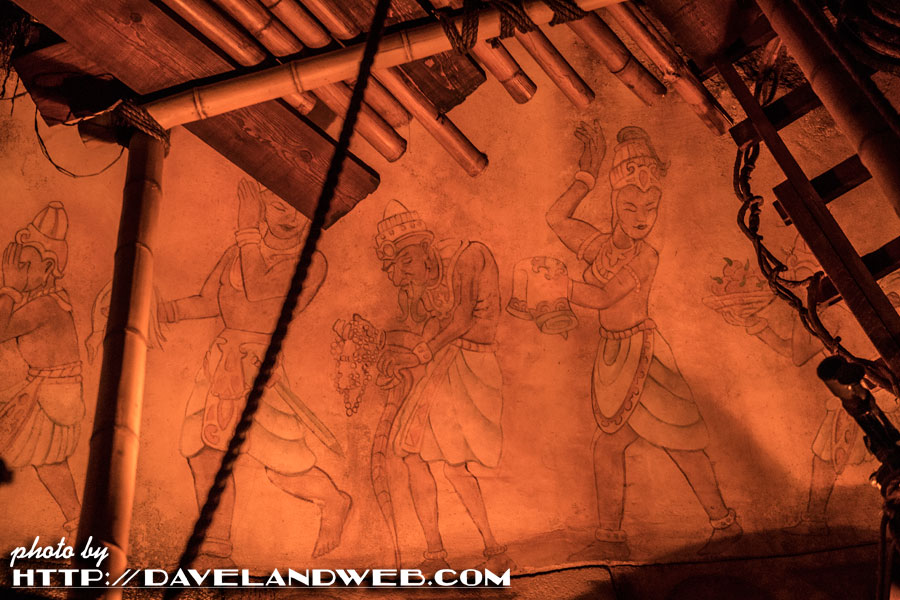 The Eye on the Globe projector: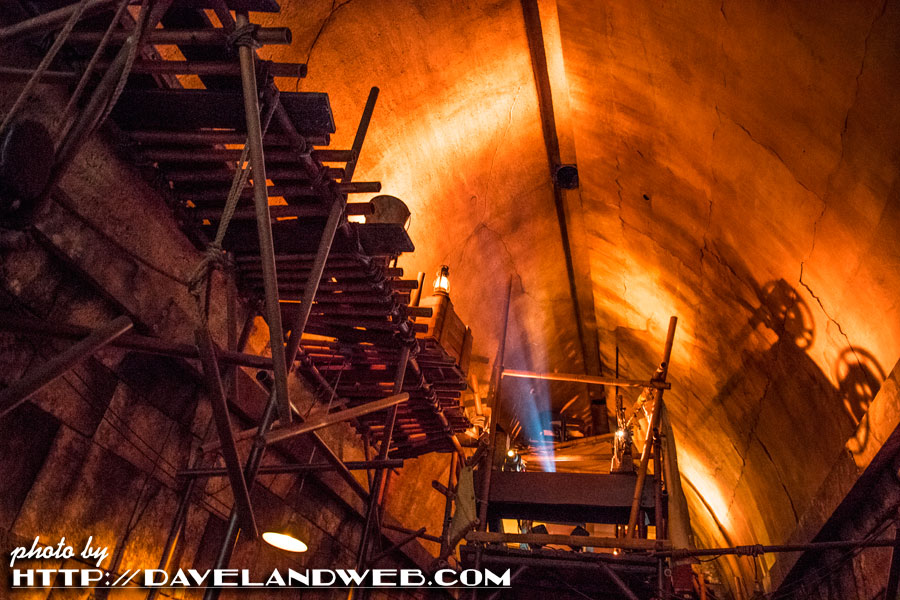 This pre-attraction preview film is a classic. Although if the lines are long, the voice of Sallah can get very old!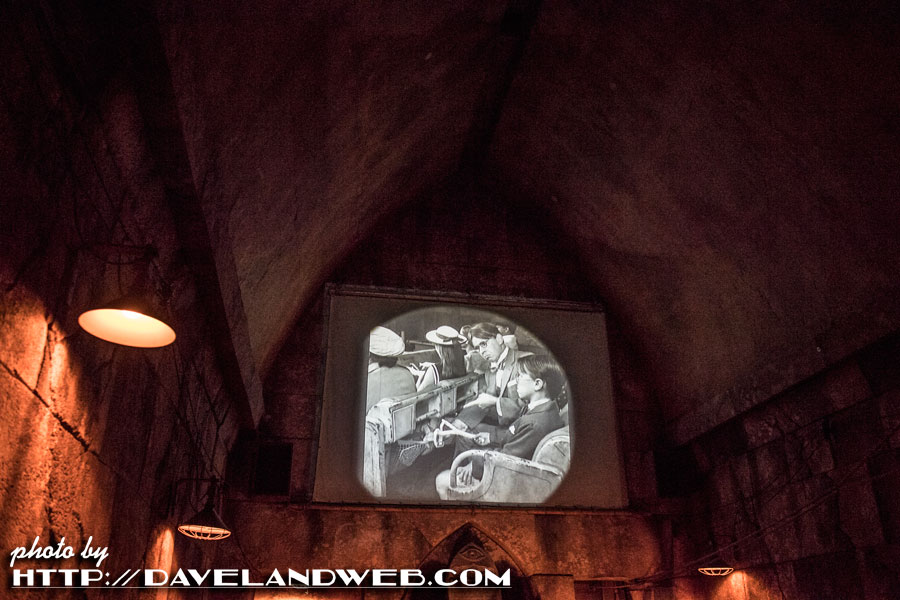 Finally, a decent shot of this tablet! One day I hope to get a clear shot of the other two!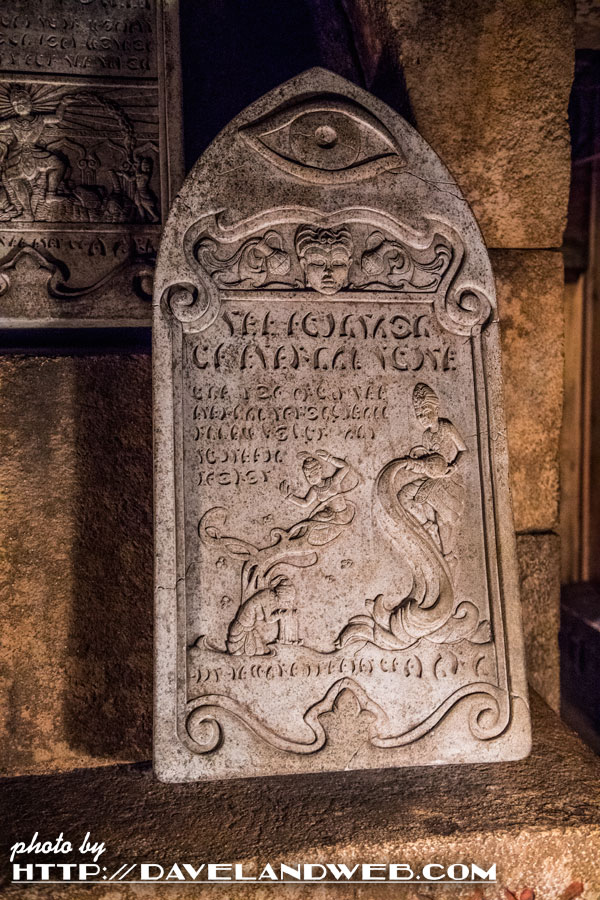 The office of Indiana Jones: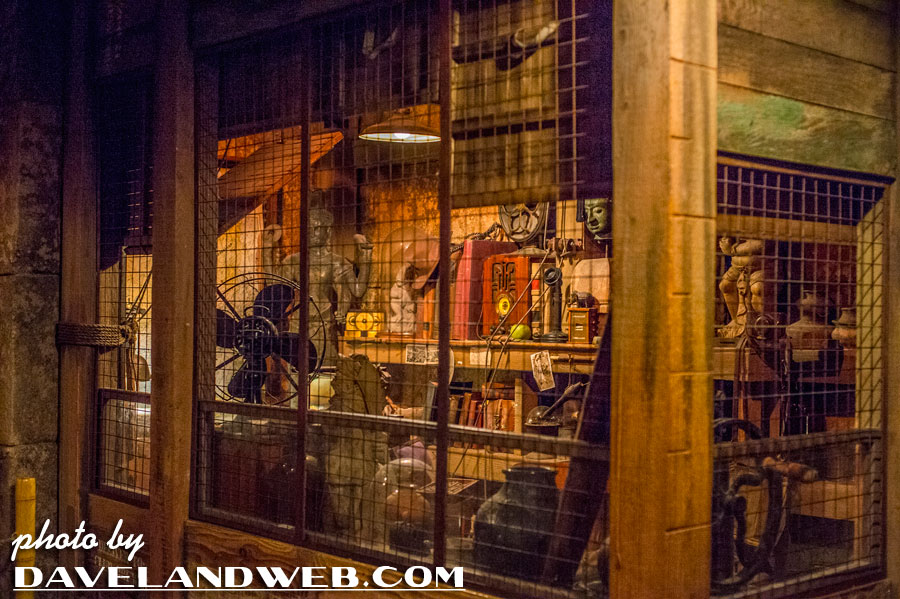 A few detailed views of his desk: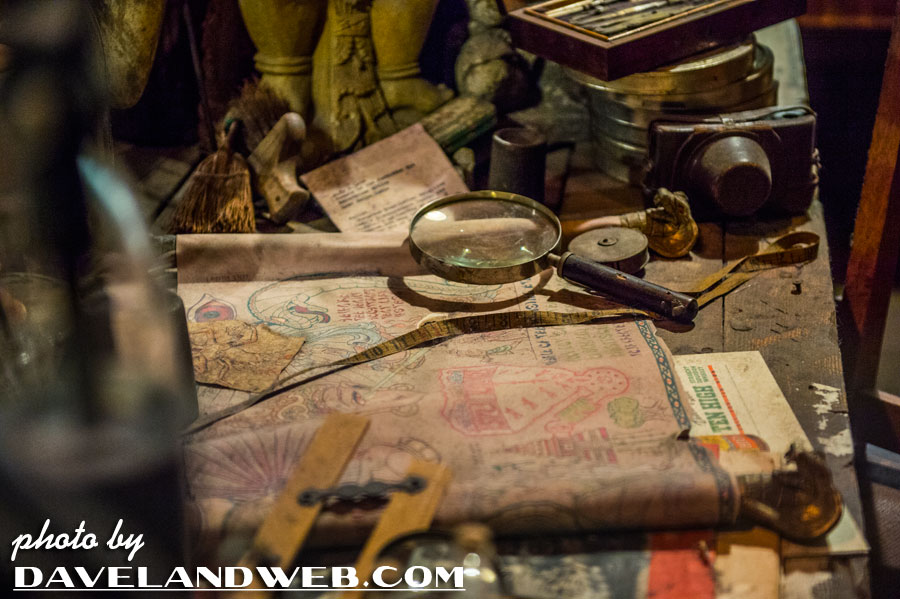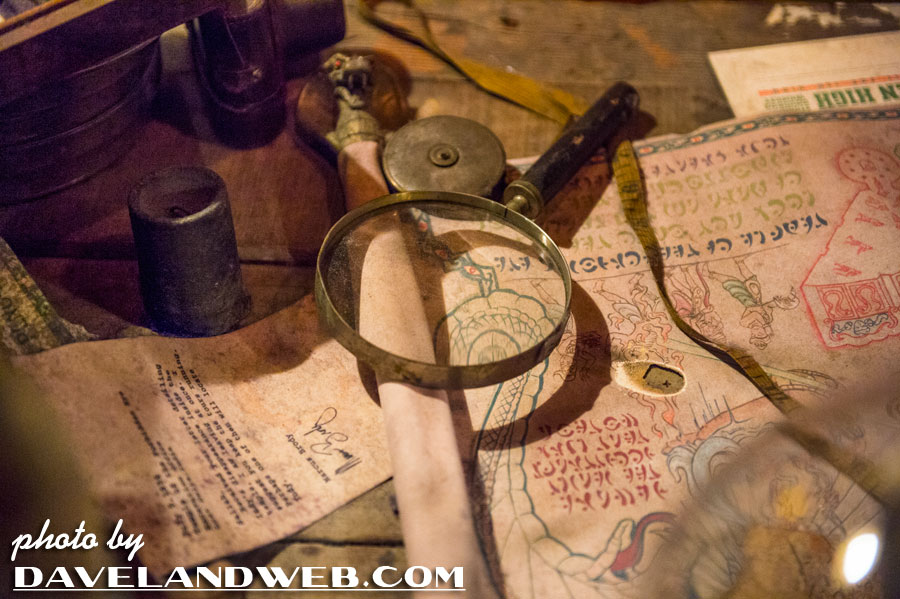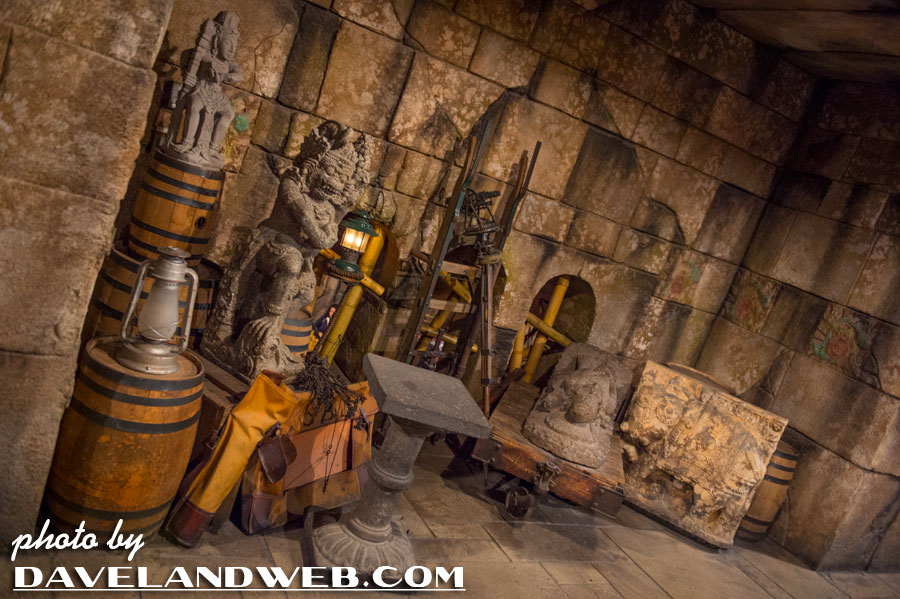 A shot from the vehicle as the journey to the Chamber of Destiny begins: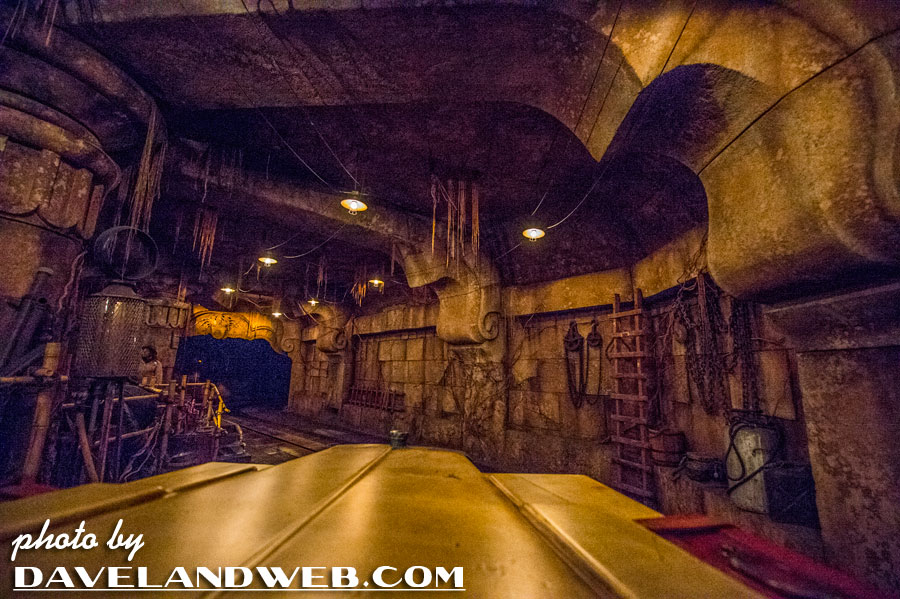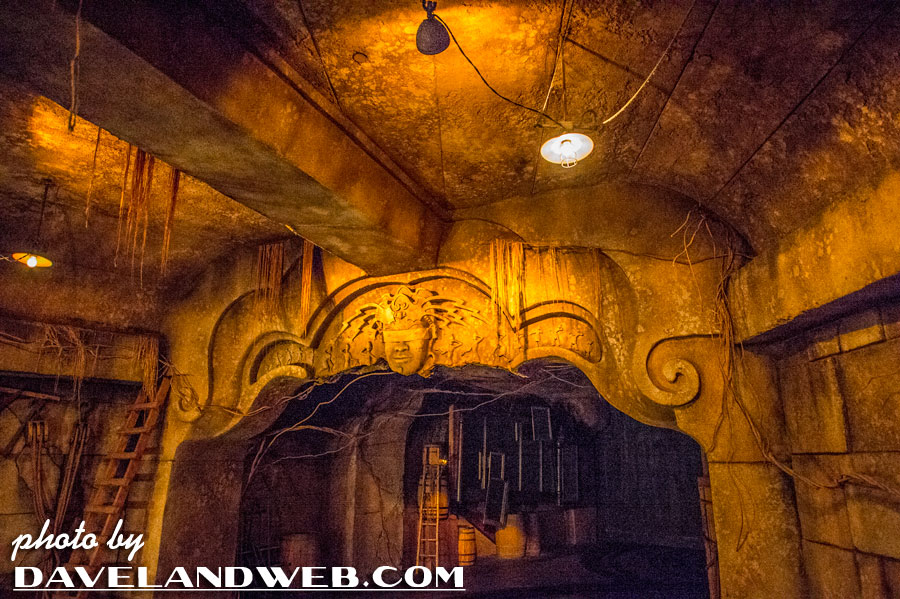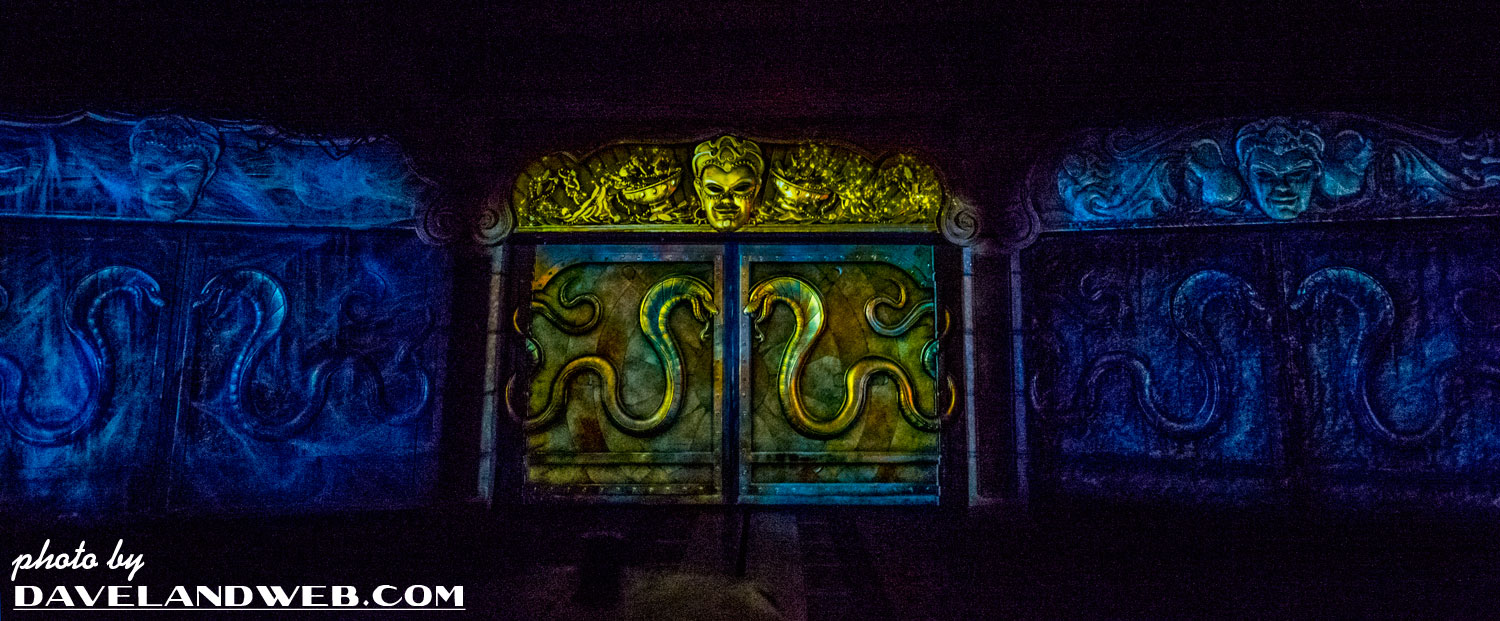 The shimmering light effects that had been recently added at the time this shot was taken: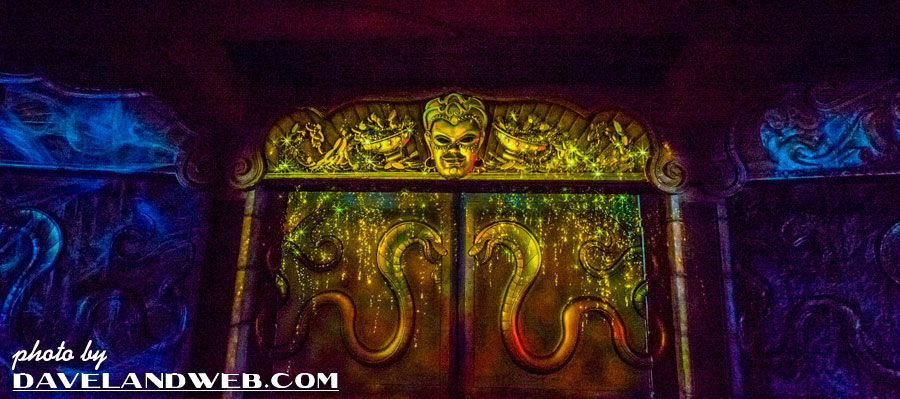 Looks like my vehicle chose the Chamber of Earthly Riches. Still waiting for that lottery payout!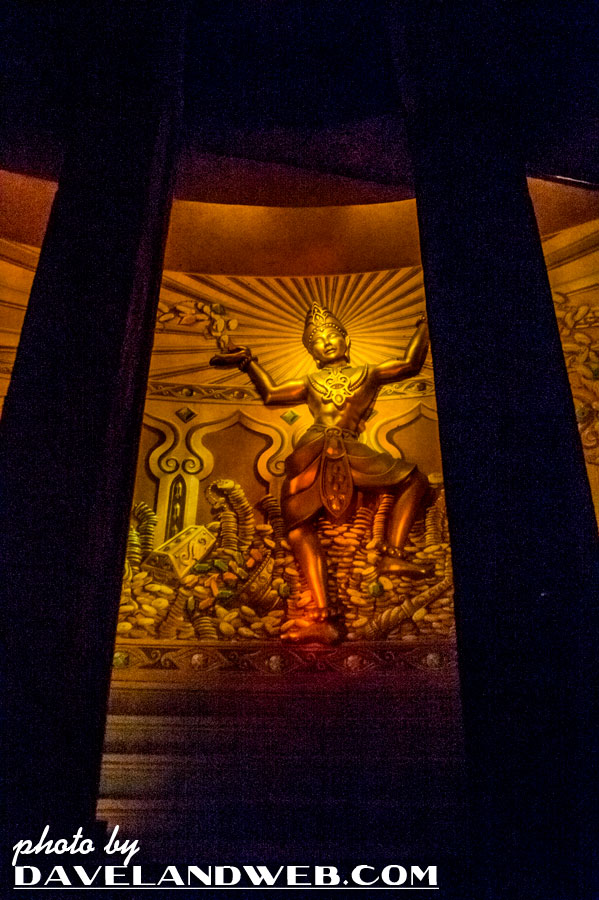 Eyes closed...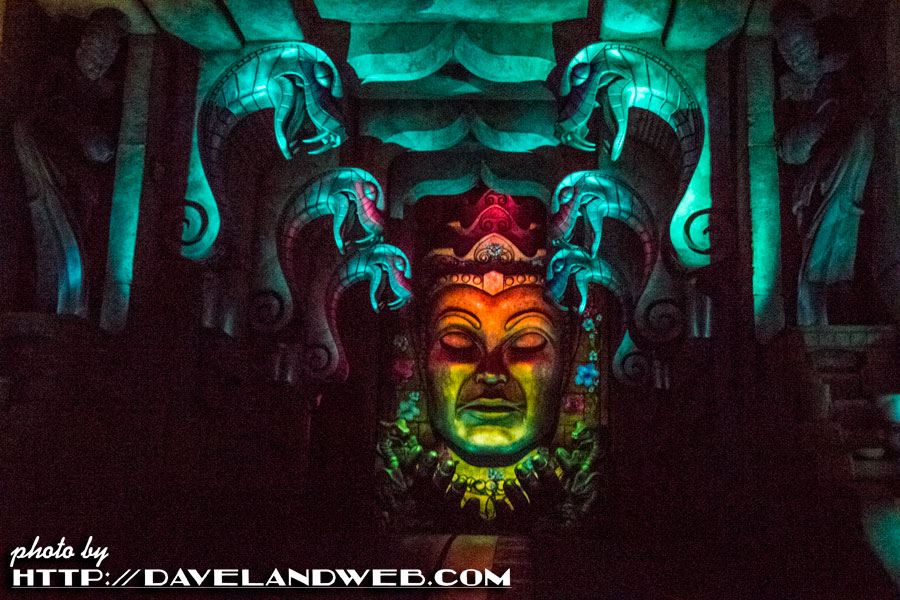 and then the oops moment when they open because yes...you have stared into the Eyes of Mara!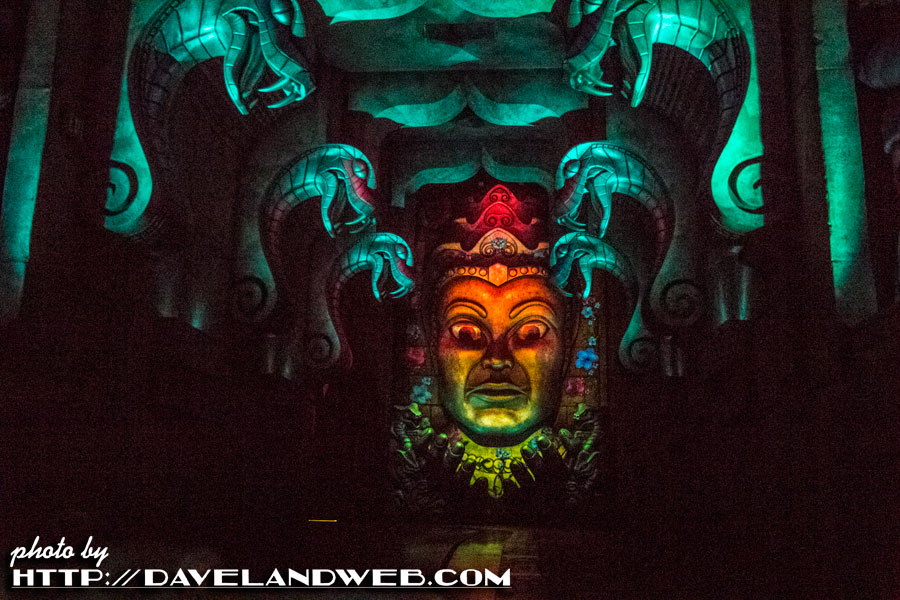 He doesn't look happy.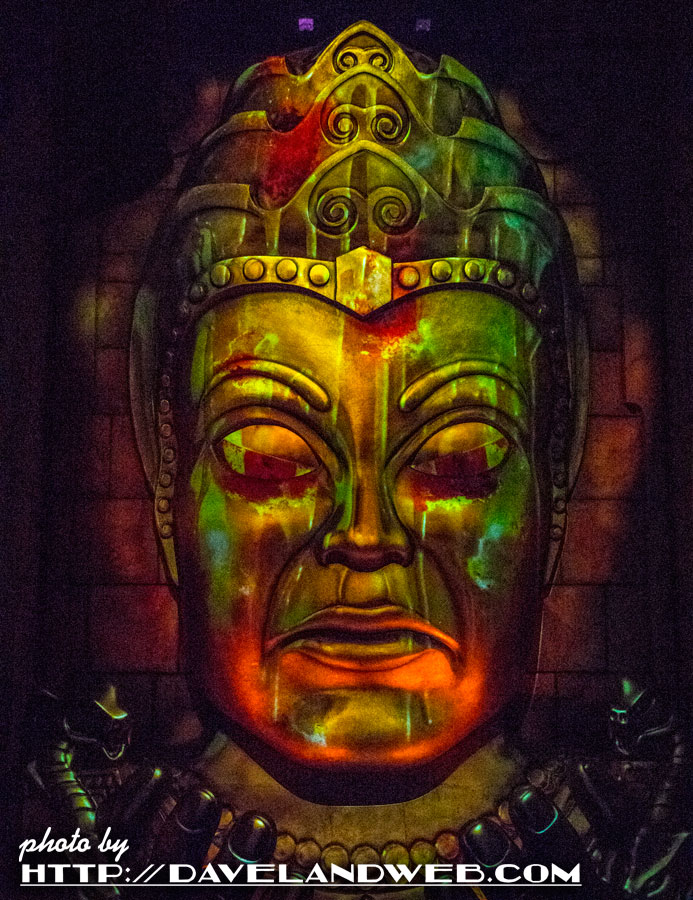 And then the face begins to crumble, courtesy of the recently added digital effects: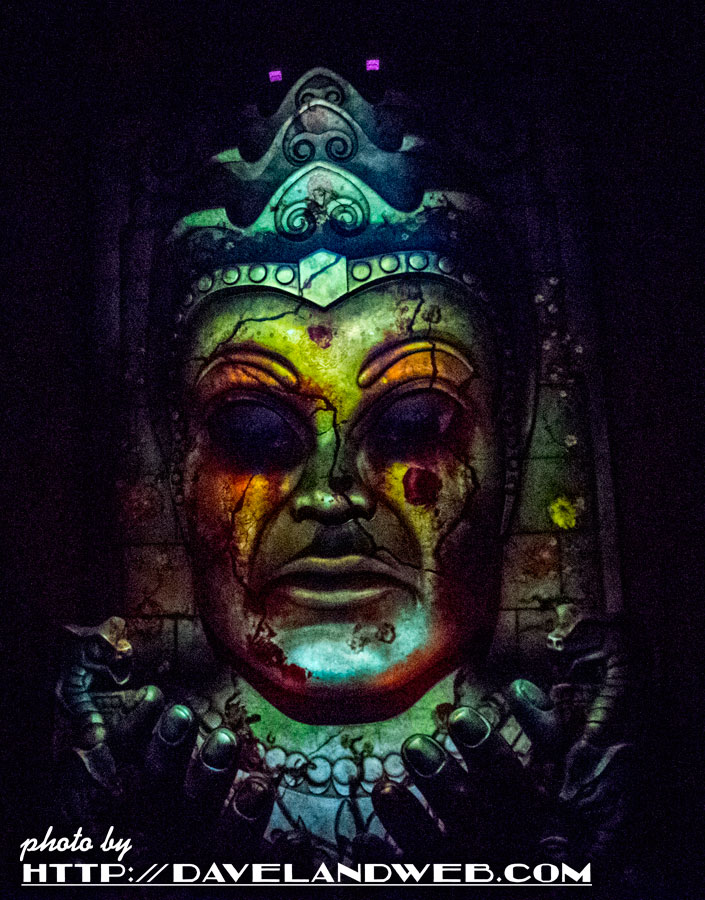 Love that green light from the eye of the gigantic skull!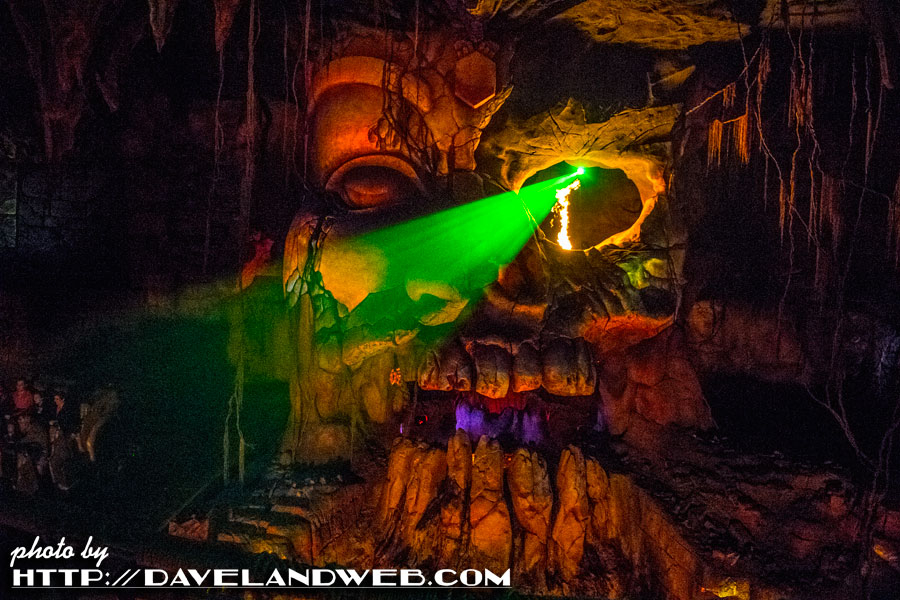 Finally! A good shot of The Bug Room!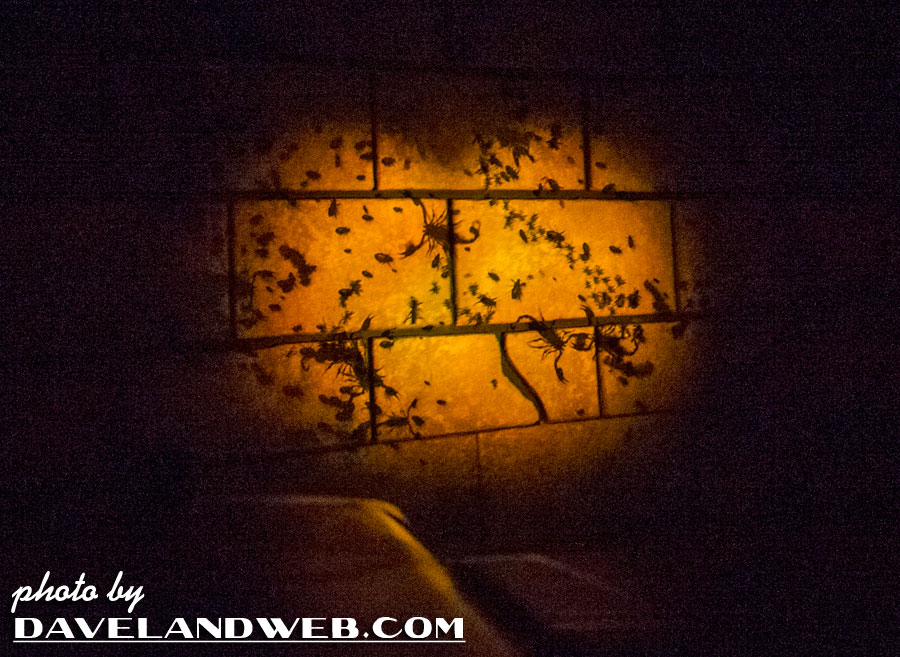 Another favorite scene. I still duck from the darts every time the vehicle whizzes past them.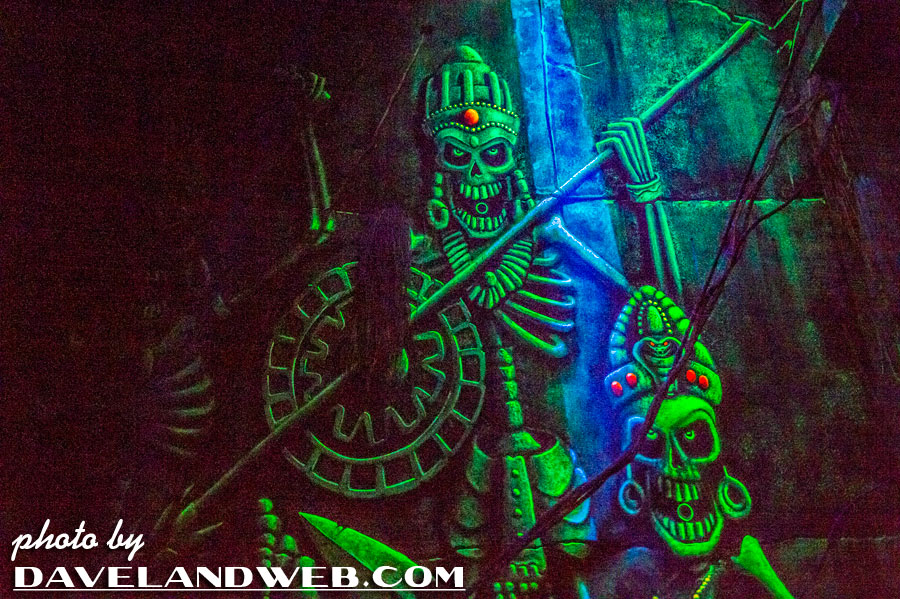 Indy before the boulder...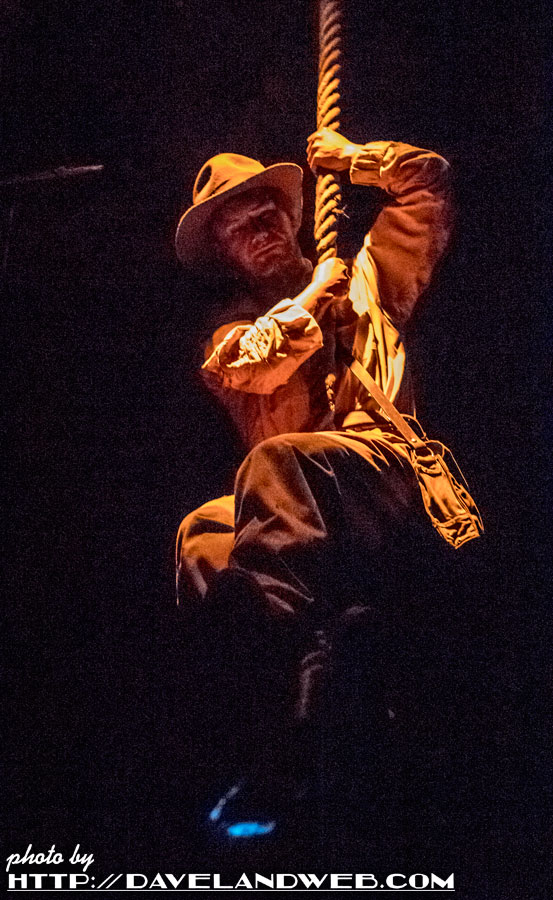 And after: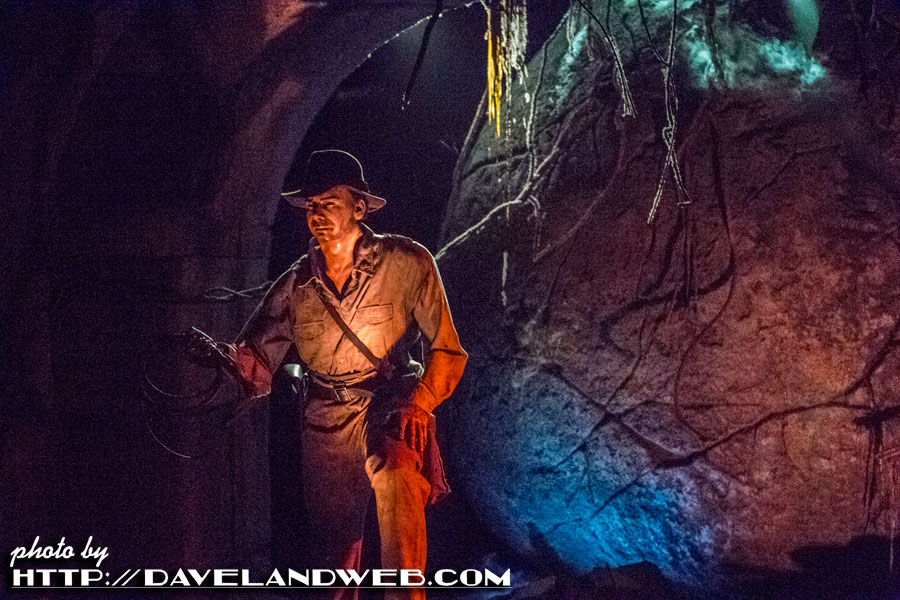 See more Disneyland Indiana Jones Adventure photos at my
main website.