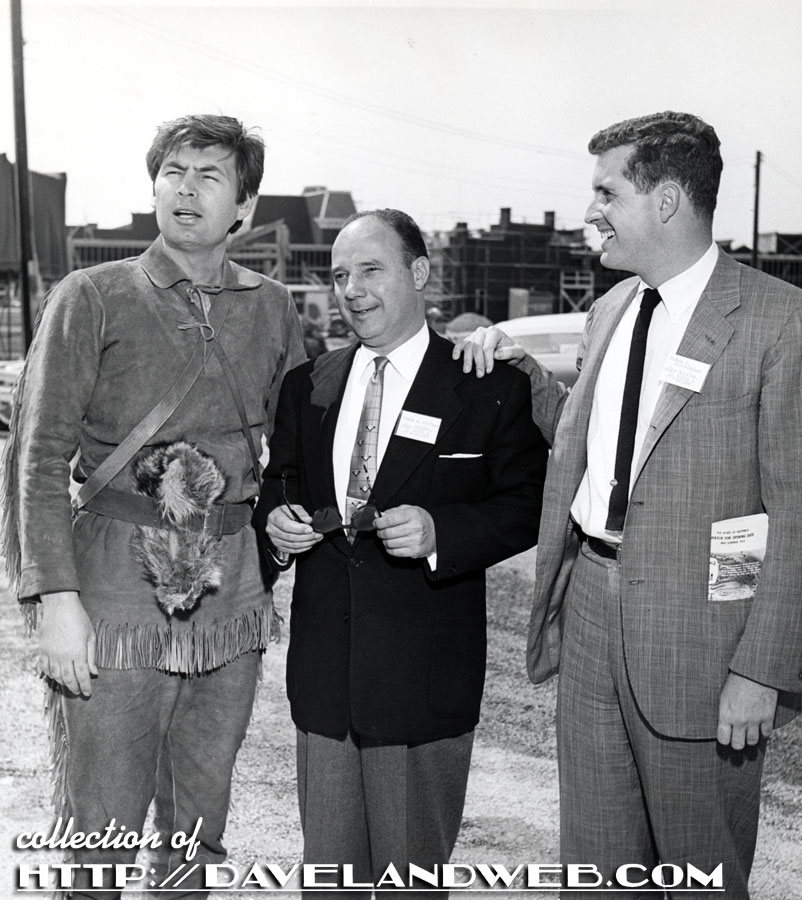 While Disneyland was still under construction, it appears that it fell to Fess Parker, aka TV's Davy Crockett, to give a tour to two suits. 160 acres of happiness...what a great tagline!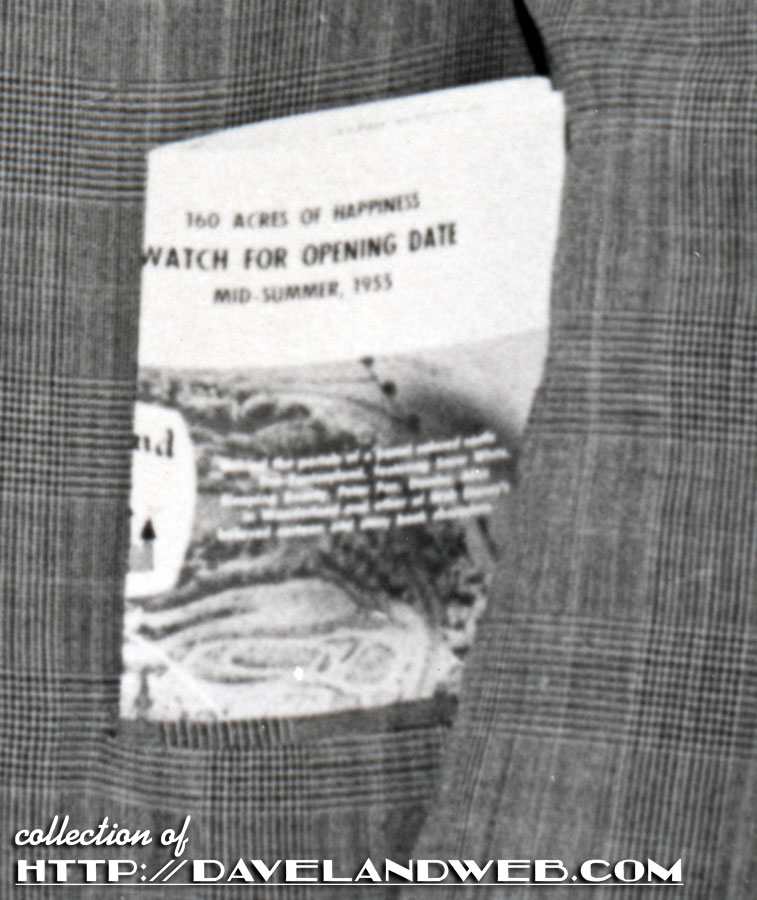 Thomas Brittinghame appears to have worked for Needham, Louis, & Brurby, which from what I can tell was some time of Advertising Firm out of Chicago.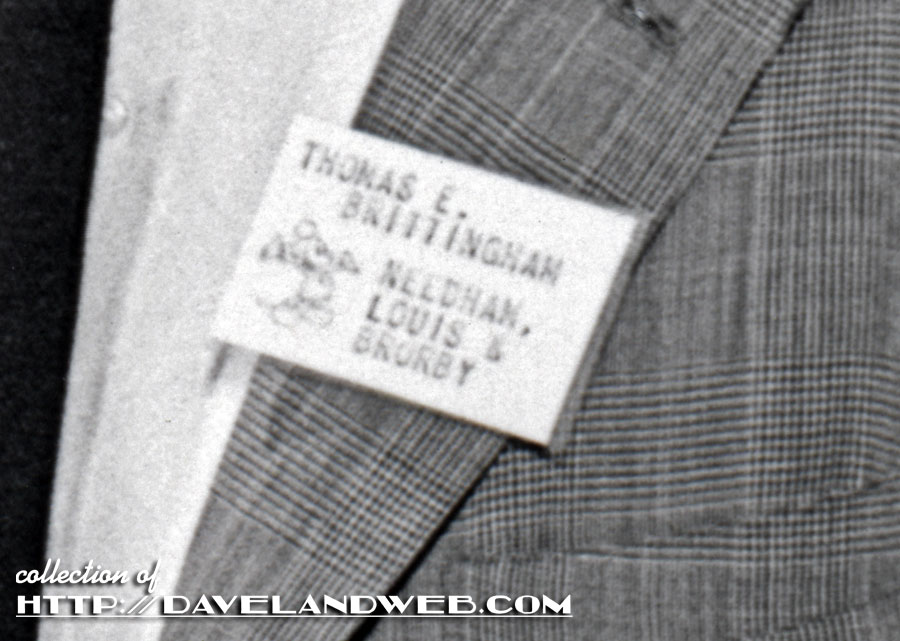 Frank Pittman is the name of the gentleman next to Fess. I just love zooming in and being a Gladys Kravitz!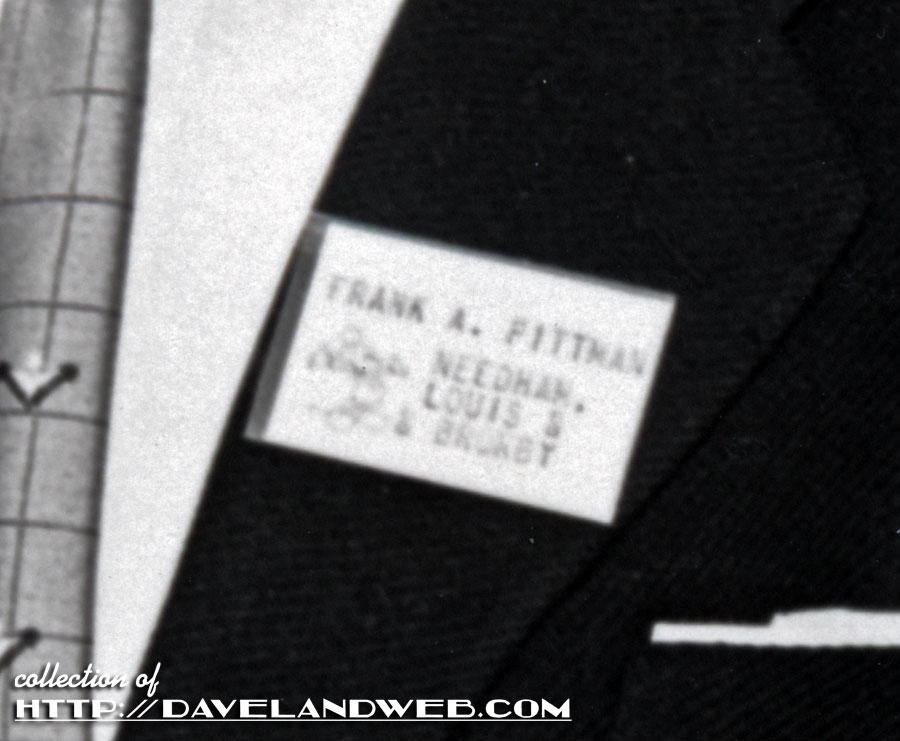 See more photos at my
main website..
Follow my Daveland updates on
Twitter
and view my most recent photos on
Flickr
&
Instagram
.