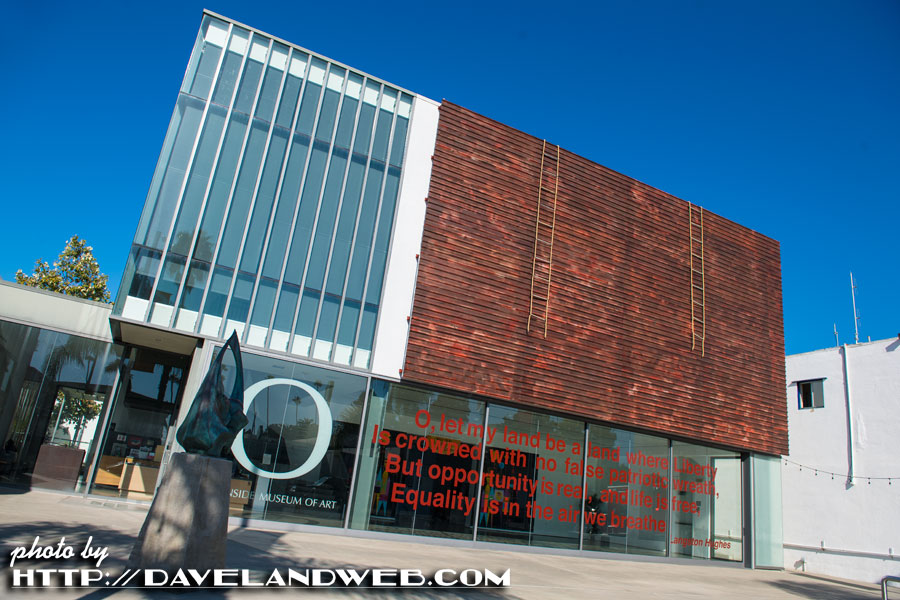 While Rolly Crump is not a fashion icon, he definitely has style, so I have no qualms about finishing the week out with a post about his exhibit which I recently had the pleasure of seeing. This is about the only thing that would get me to Oceanside! Titled "It's kind of a cute story," the Rolly Crump exhibit at the Oceanside Museum of Art was incredible.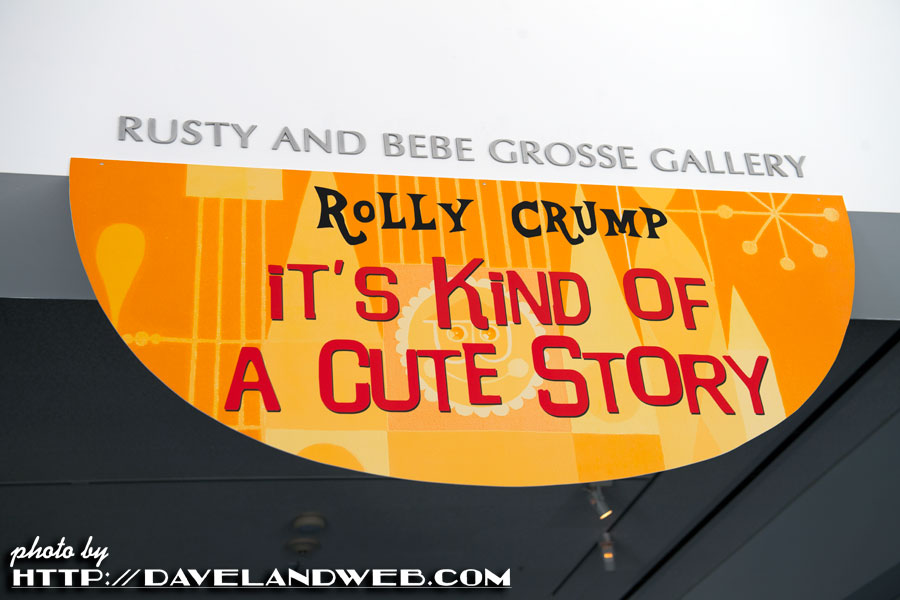 Care to see the original scale model for the it's a small world façade, featuring a working clock?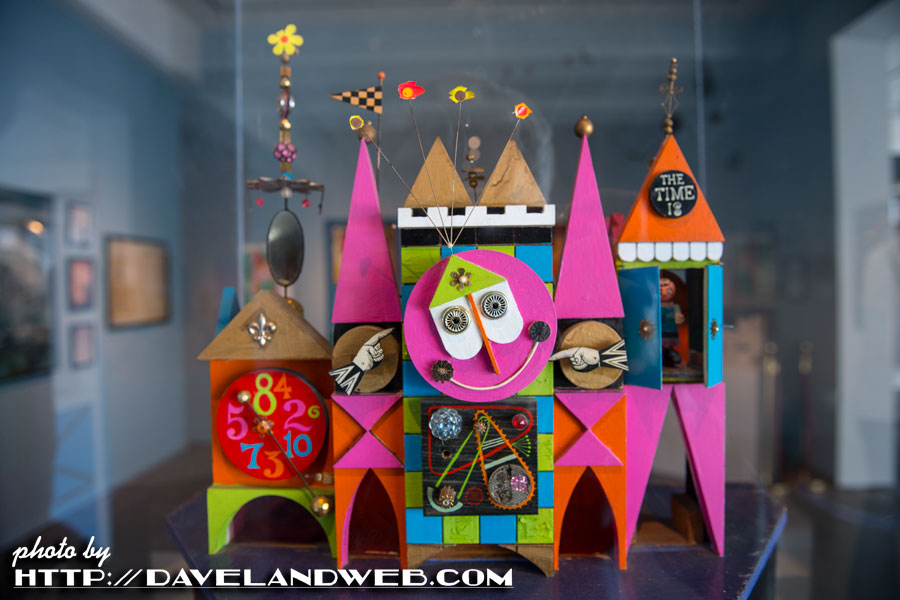 Amazing that this little gem from 1966 still survives. Here's a view of the back. I like to present the stuff that most people wouldn't. Yes...I go the extra mile so you don't have to.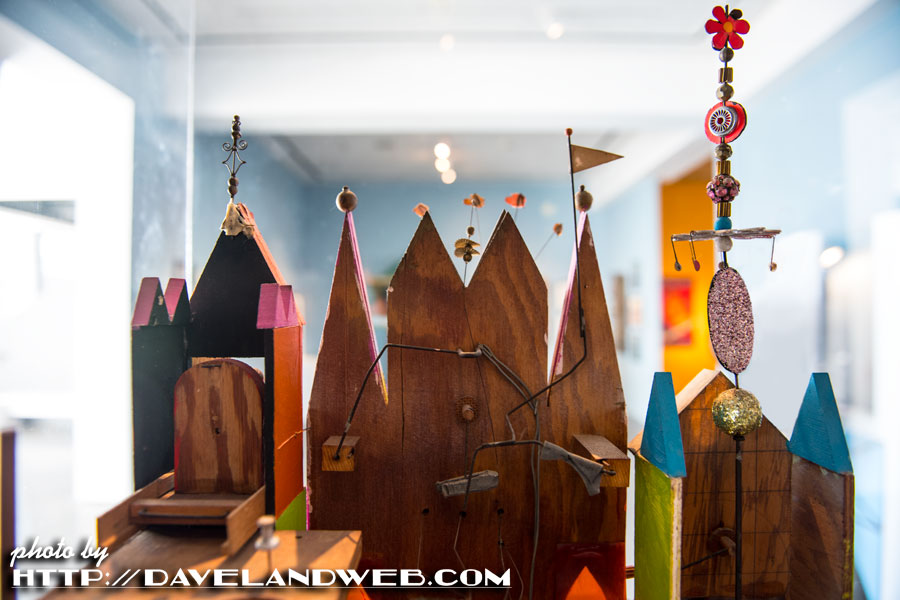 A model of the Tower of the Four Winds, which was where EVERYONE at the 1964 New York Worlds Fair would meet each other. Designed by Crump himself, Walt Disney was enamored with it.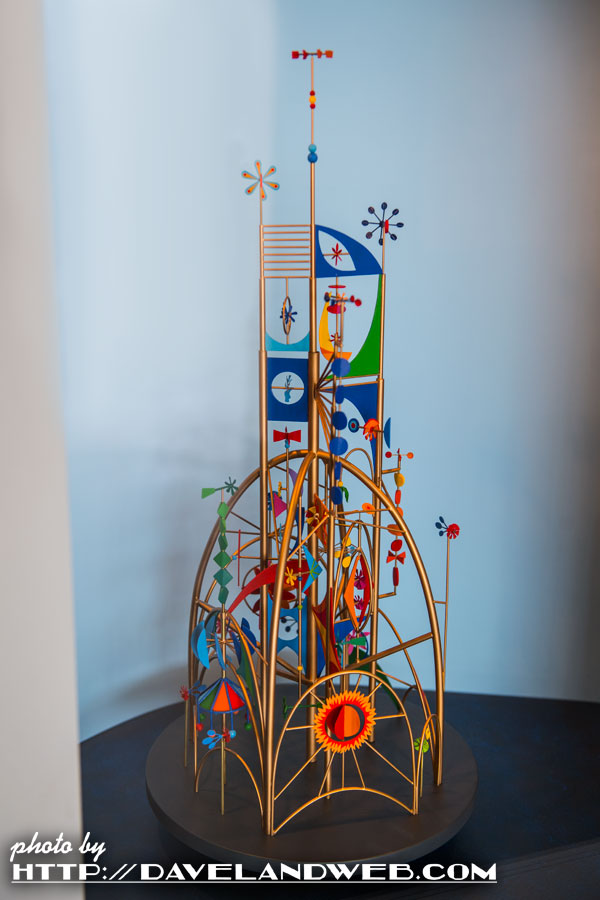 A photo of Rolly with Walt Disney at the Tower, signed by Walt himself, 1963.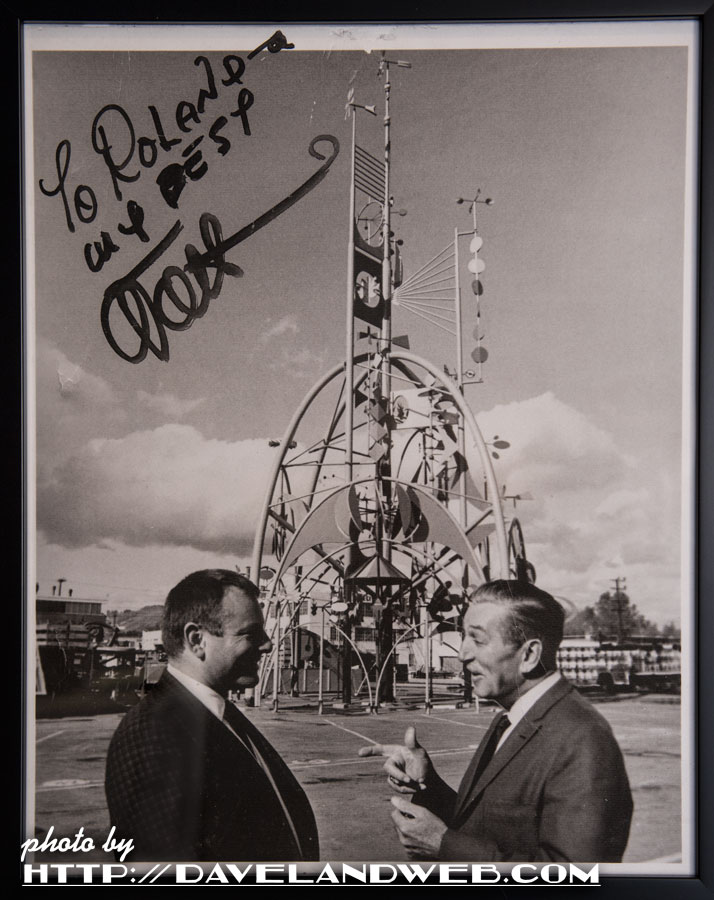 Most Disneyland fans know that Crump was poised for his greatest Disney triumph with The Museum of the Weird, which was to be a focal point of the Haunted Mansion. Here's one of his concept drawings: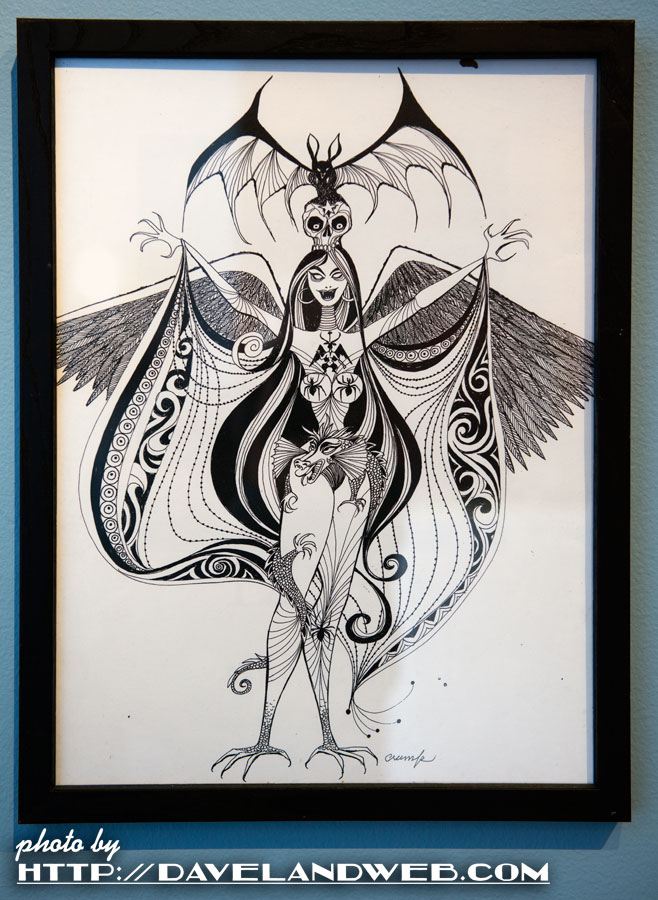 A 2017 model of The Gypsy Wagon that was to be part of the Museum of the Weird: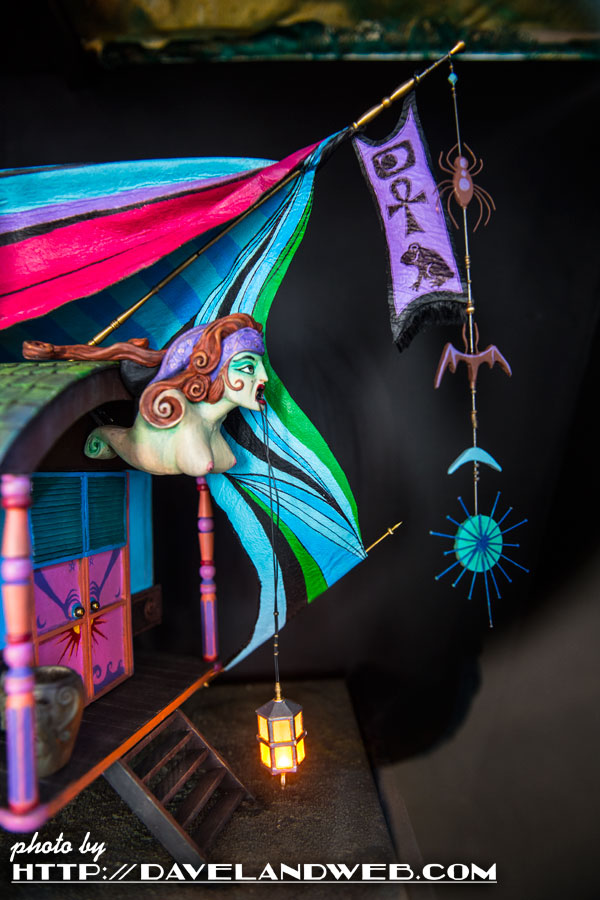 Once Walt passed away, the Disney Corporation got a lot less weird and Crump's revolutionary designs were axed. Here are some of Rolly's Disney name tags/ID cards: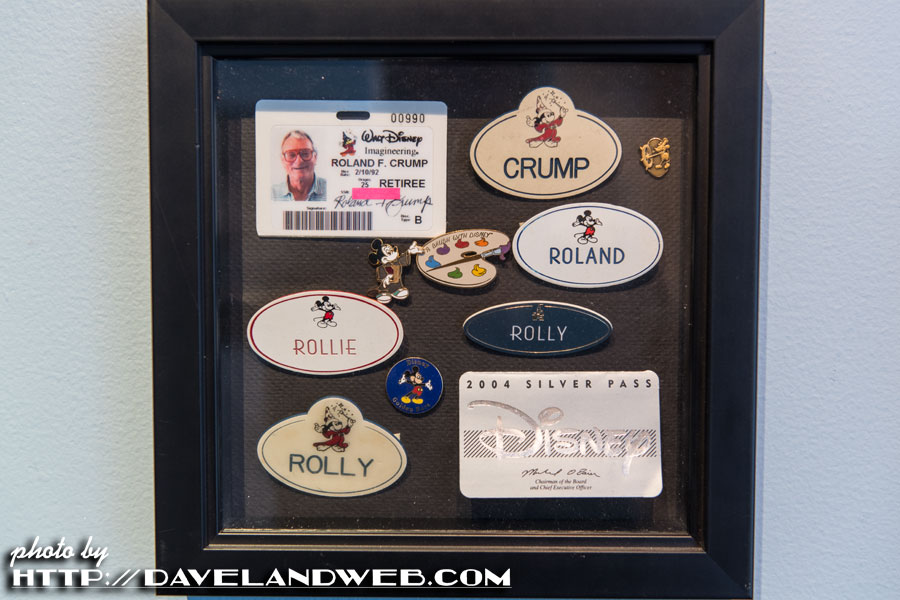 The true highlight for me was seeing some of Crump's other art work that had nothing to do with Disney: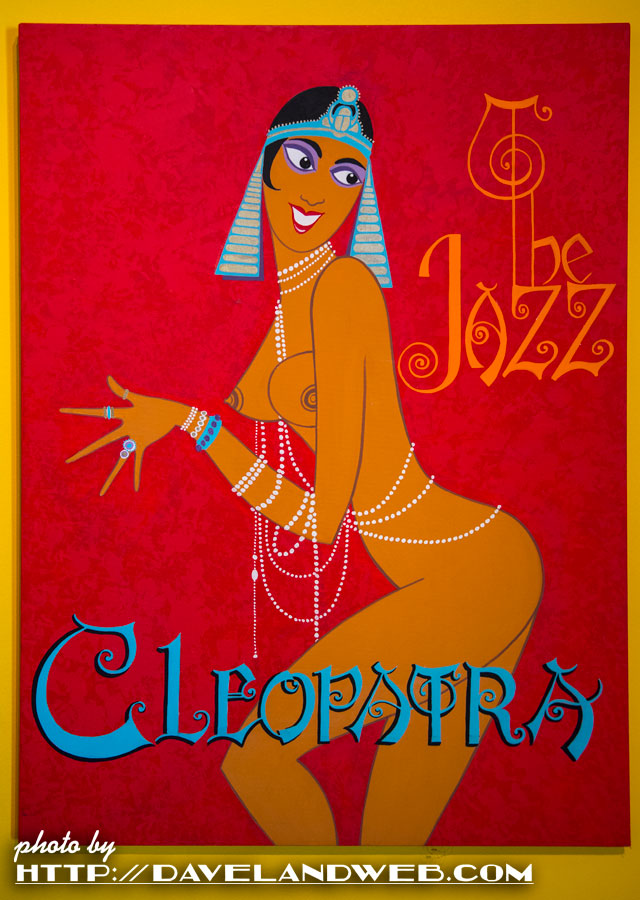 Slightly dark...a little irreverent...and full of humor. Rolly Crump is my kind of guy!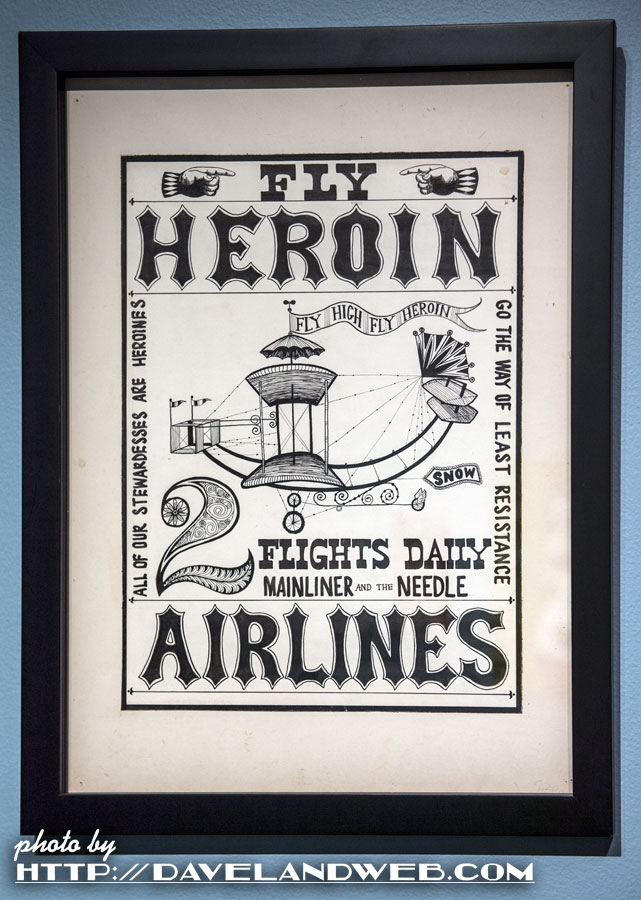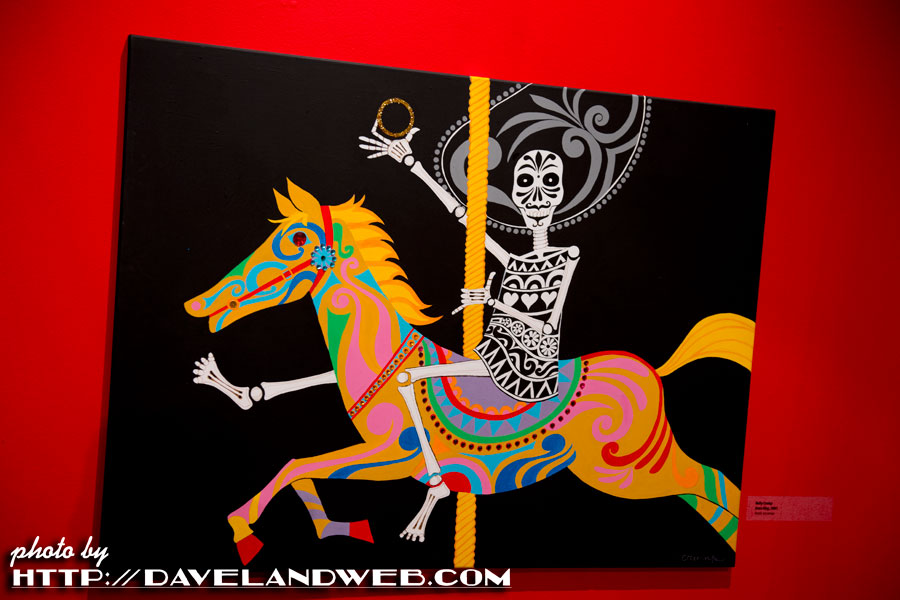 DEFINITELY worth the trip to Oceanside!
See more Oceanside photos at my
main website..
Follow my Daveland updates on
Twitter
and view my most recent photos on
Flickr
&
Instagram
.