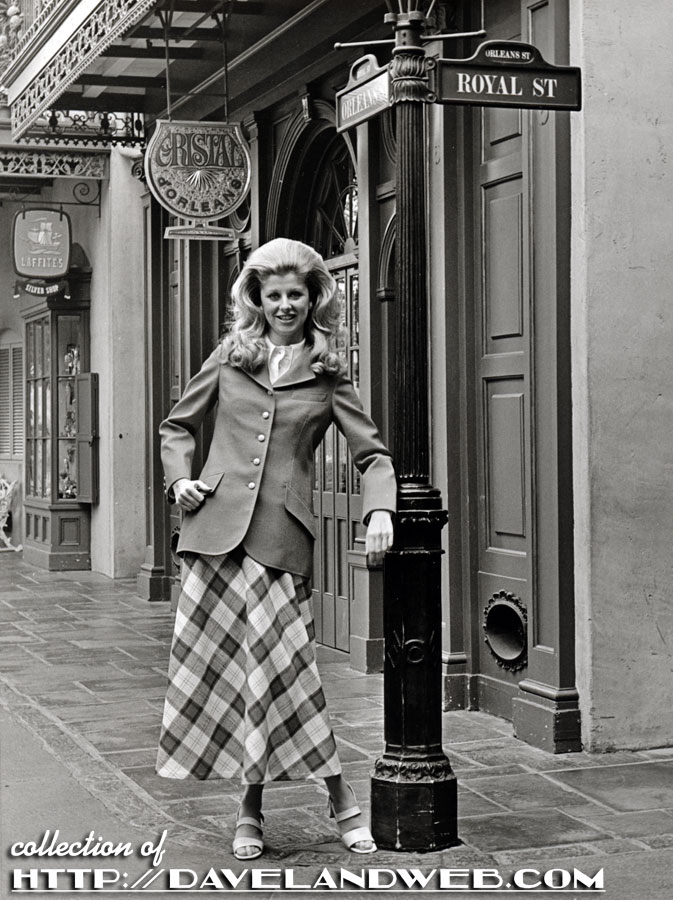 For no other reason than just because, I am declaring this week "Fashion Week." This recently acquired vintage image from February 1972 more than justifies it in my book! Here is the vintage publicity blurb that accompanied this photo:
CAJUN QUEEN - - Dressed in a striking Anne Klein designed ensemble from the new Innovator Shop at Bullock's La Habra, Cheryl pauses on one of the quaint streets in Disneyland's New Orleans Square. Her vibrant red blazer is complemented perfectly by the raw silk blouse and all-linen plaid skirt. Bullock's La Habra was one of our fashion leaders presenting 1972's most exciting creations during Disneyland's "Cinderella Festival," March 3-4.
A closeup of the signage for Lafitte's Silver Shop and Cristal d'Orleans: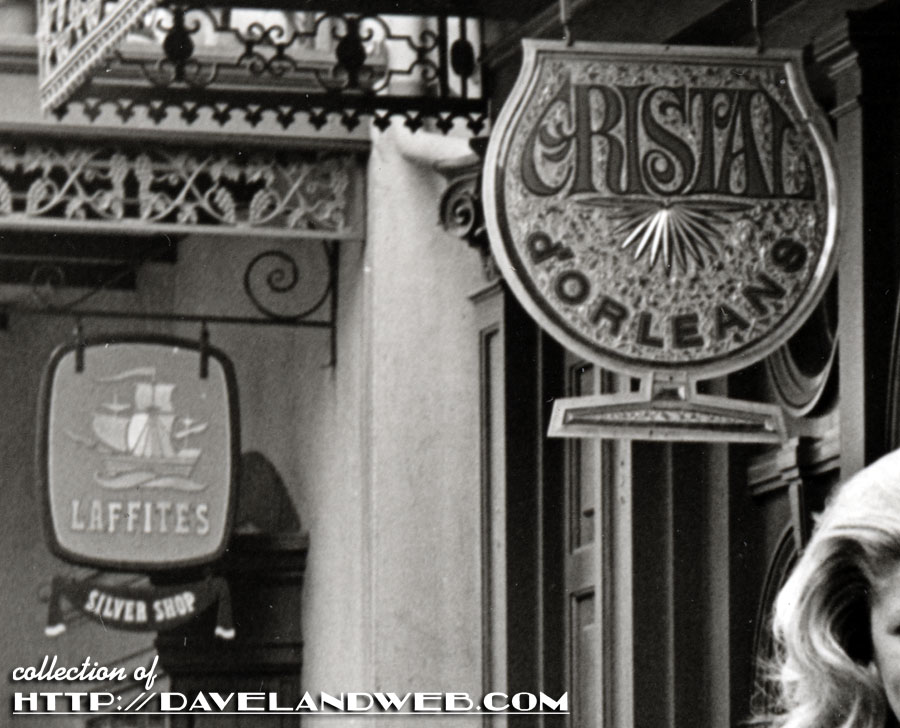 Looks like the original Cristal d'Orleans sign is still there: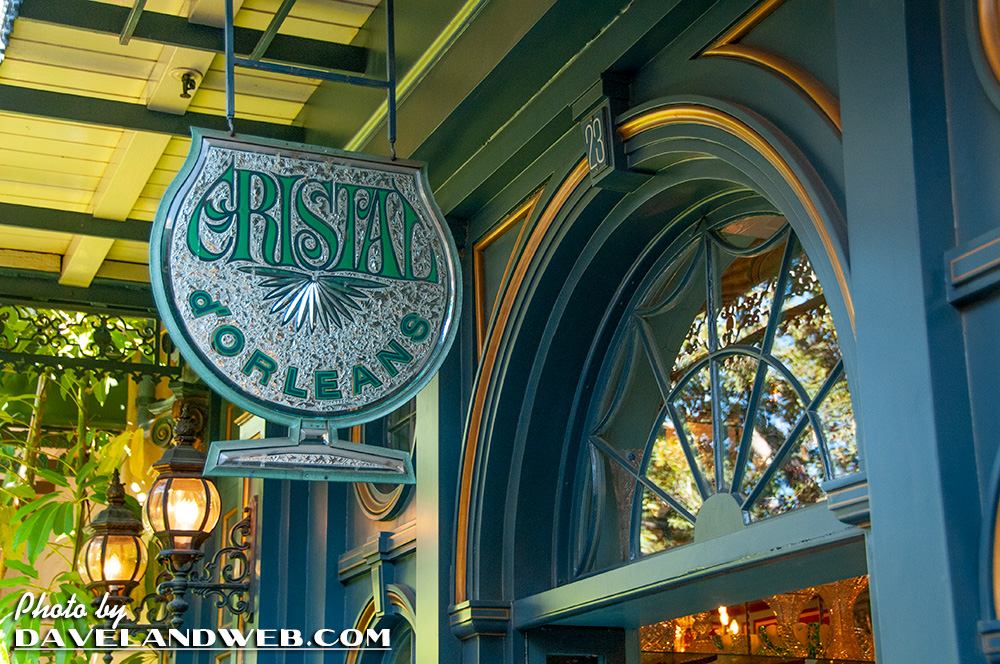 See more vintage and current New Orleans Square photos at my
main website.
Follow my Daveland updates on
Twitter
and view my most recent photos on
Flickr
&
Instagram
.