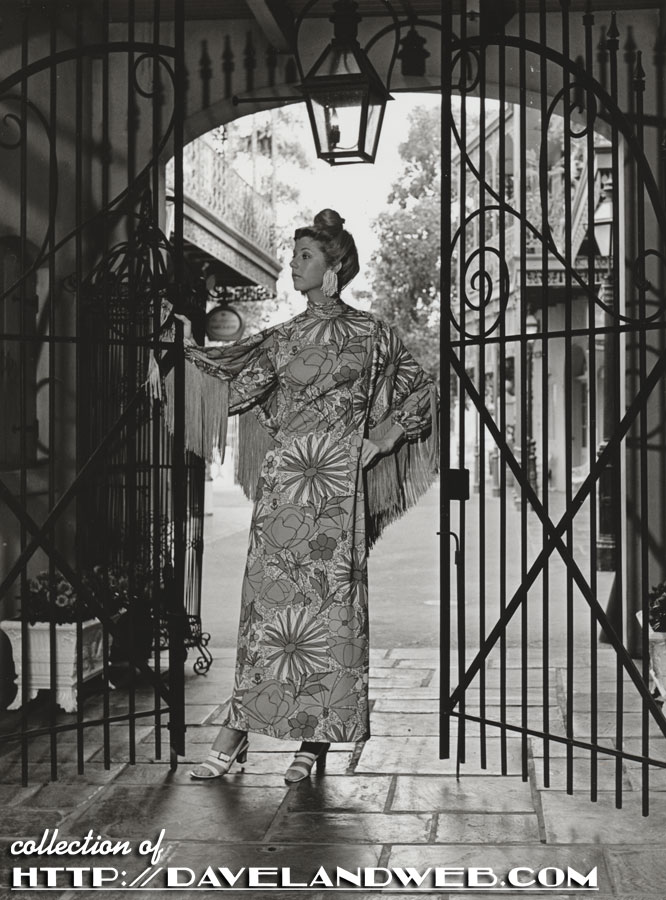 Continuing with vintage fashion week is this February 1972 shot also from New Orleans Square. The accompanying publicity blurb:
EVENING ELEGANCE - - Inspired by the rich surroundings of Disneyland's New Orleans Square, Cheryl prepares for an evening of elegance in her creation from the Fashion Gallery at Bullock's La Habra. Sleek lines form a bold impression of color in this new season's shawl look, deeply fringed, designed by Mr. Blackwell. This will be just one of the in-look fashions showcased by Bullock's La Habra during Disneyland's "Cinderella Festival," March 3-4.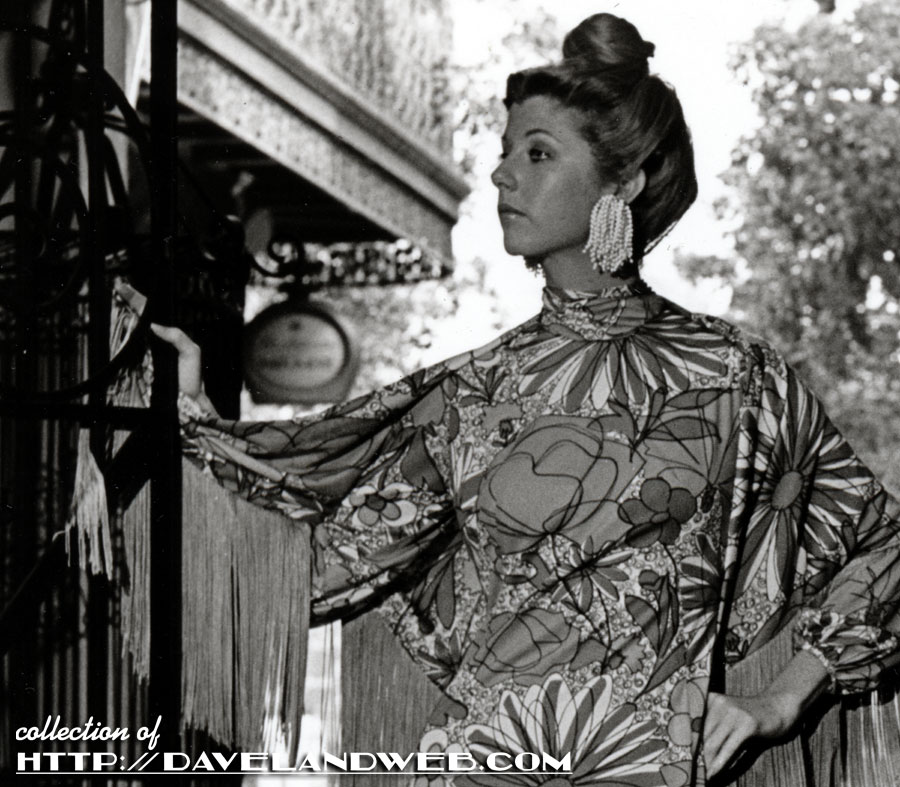 Looks like Mlle. Antoinette's has been around quite awhile!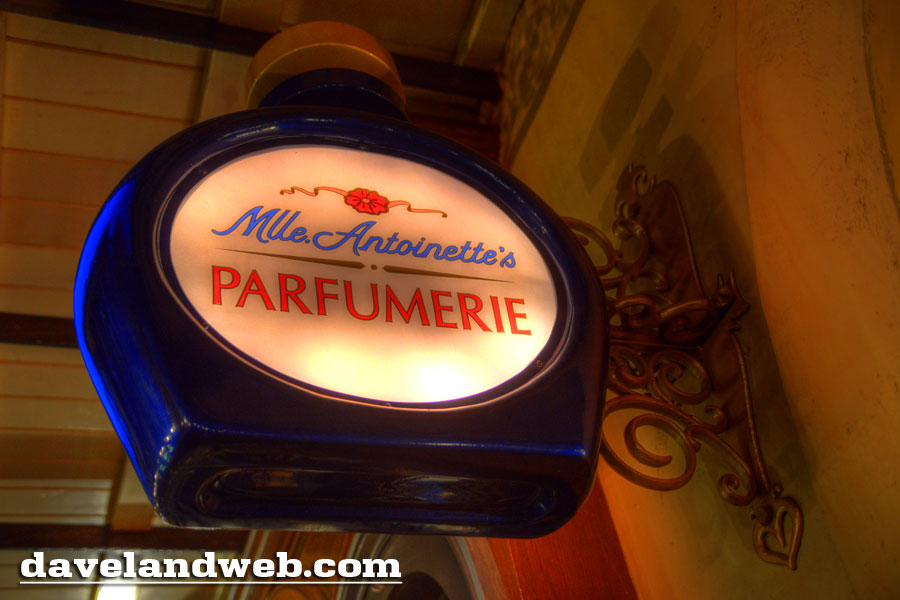 See more vintage and current New Orleans Square photos at my
main website..
Follow my Daveland updates on
Twitter
and view my most recent photos on
Flickr
&
Instagram
.