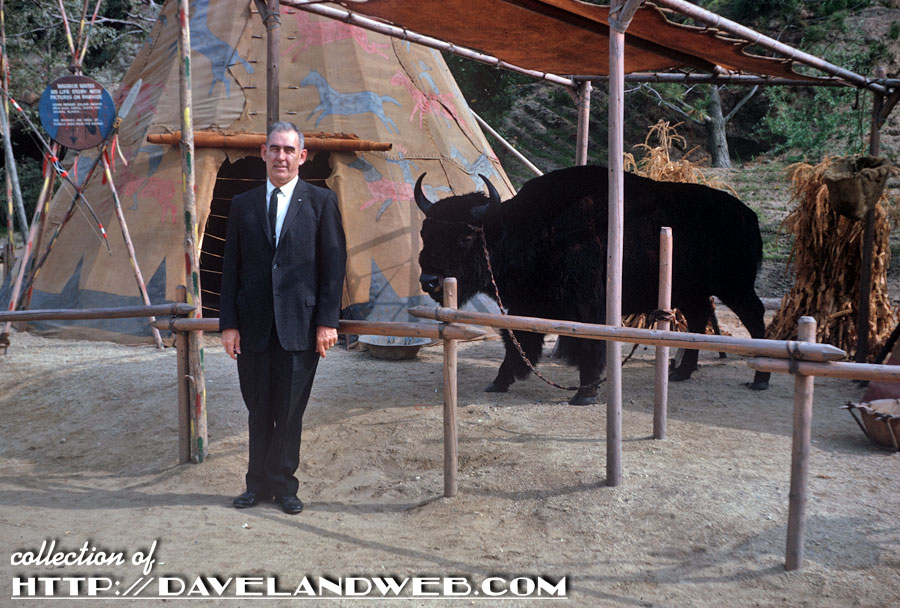 This October 1962 image is a new acquisition to the Daveland collection. I am still going to guess that this "animal" is of the taxidermied vs. the "live" variety. A closeup of the nearby signage: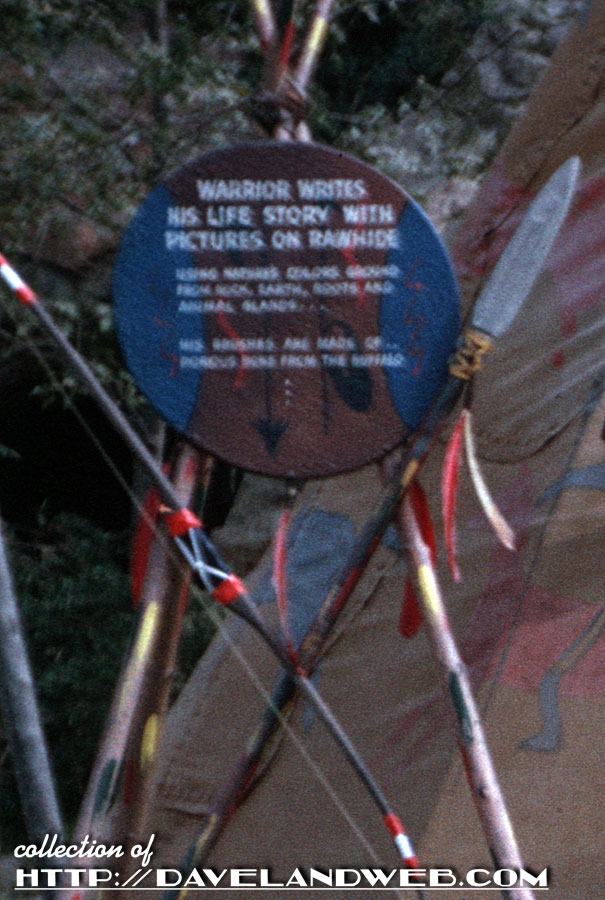 Here are the other images I have of the same image. I'll let you decide if Walt actually had a real animal on display or not. August 1956: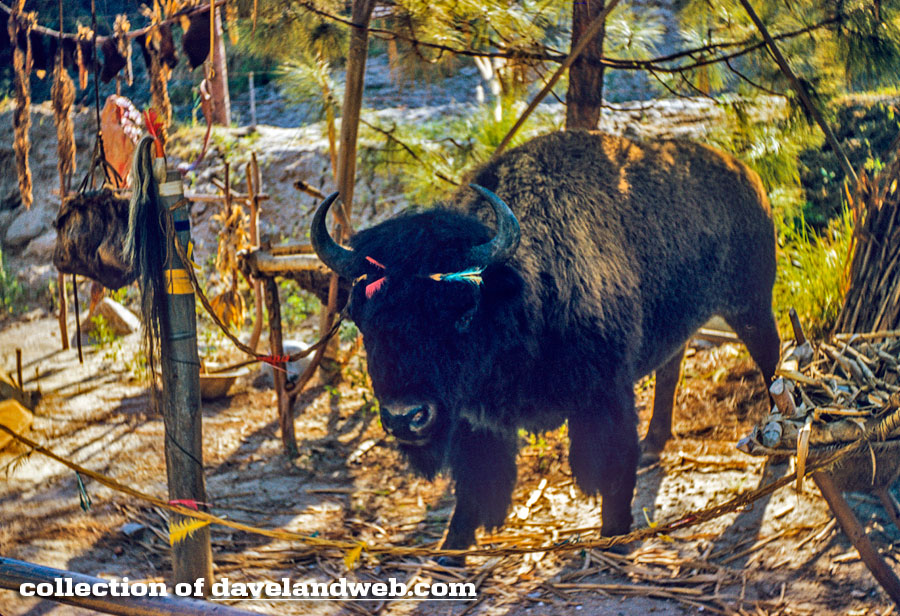 1956: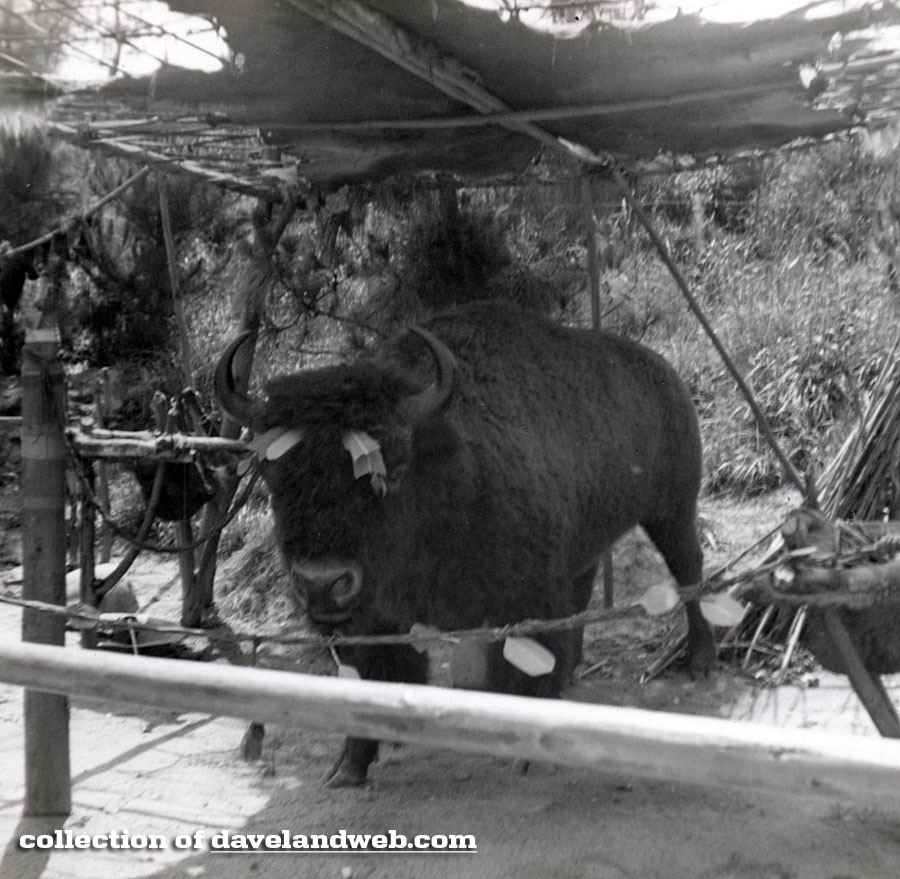 1950s: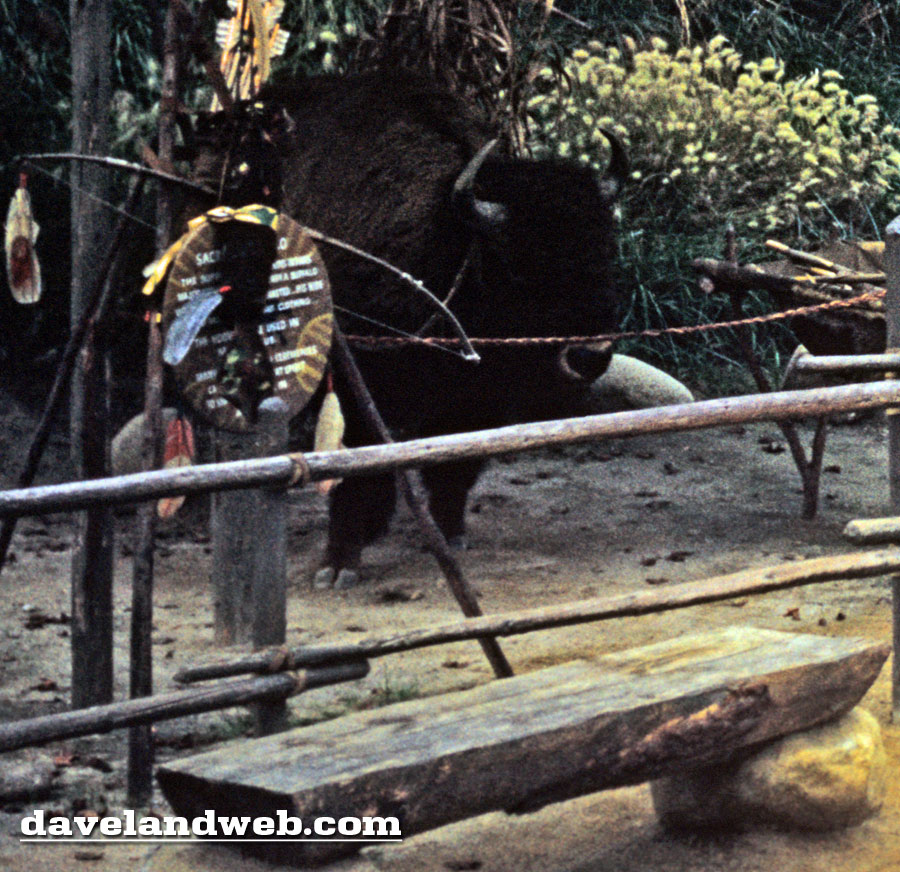 July 1967: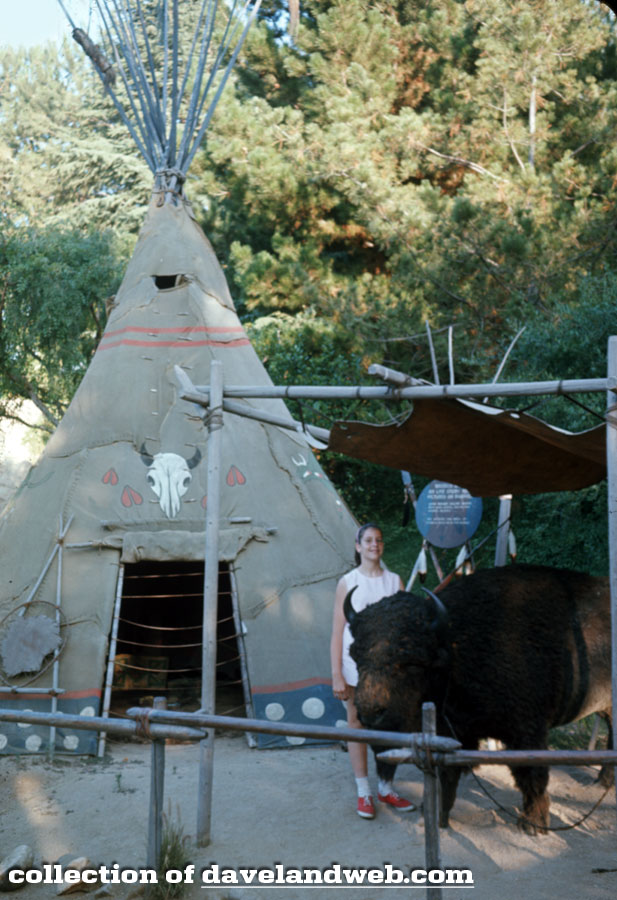 I think it's pretty safe to say that by the time Walt acquired this beast, it had already been "put to pasture."
See more vintage Disneyland Indian Village photos at my
main website..
Follow my Daveland updates on
Twitter
and view my most recent photos on
Flickr
&
Instagram
.