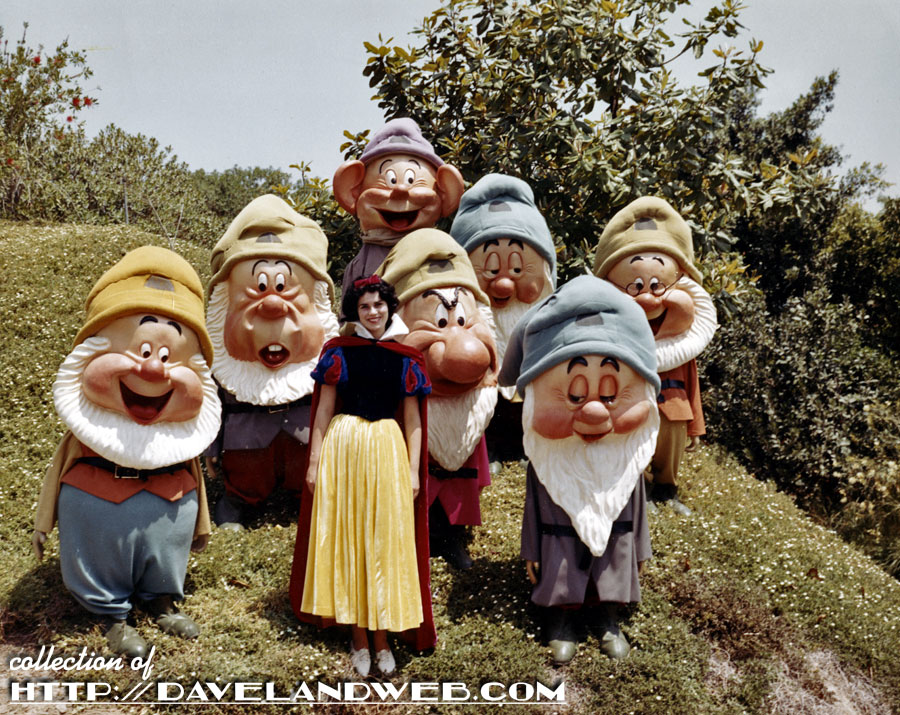 NOBODY in Fantasyland can beat our girl Snow White when it comes to fashion! She can even make a dress of rags look good. In this vintage publicity shot from 1965, she poses with the Dwarfs. In the closeup, you can see the vent in the hat of Grumpy which allows the cast member to see and get a wee bit of air while in the stifling hot costume.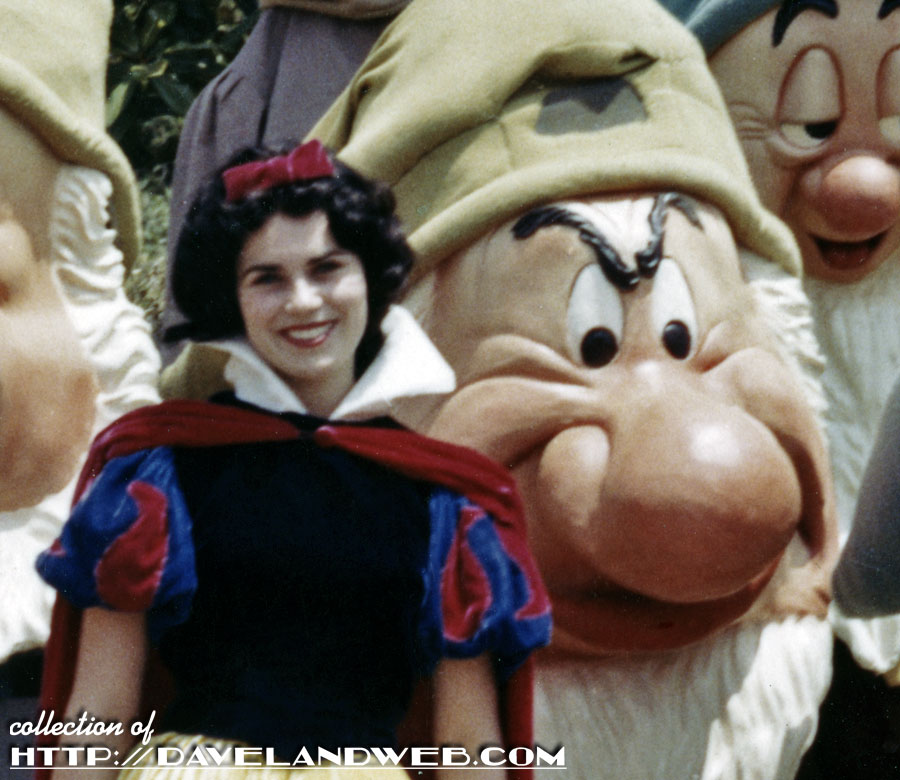 See more Snow White at Disneyland photos at my
main website..
Follow my Daveland updates on
Twitter
and view my most recent photos on
Flickr
&
Instagram
.