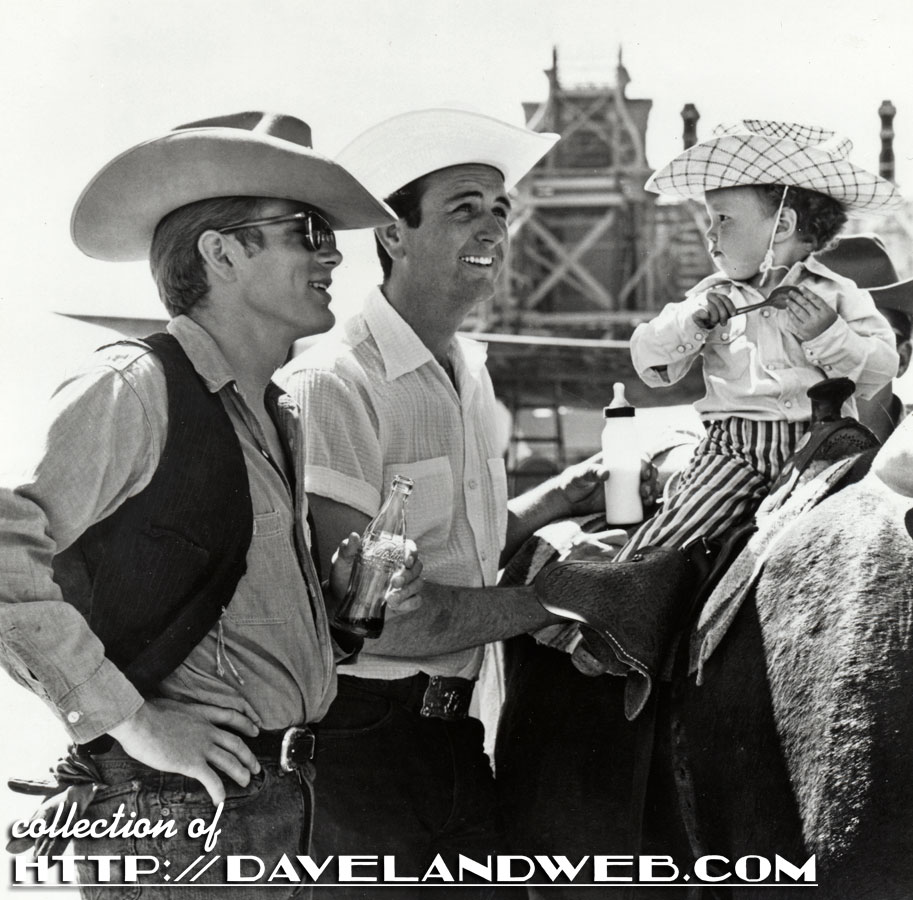 This 1955 photo shows James Dean on location in Marfa, Texas for his last movie, "Giant." Shortly after filming ended, the actor's life ended tragically in an automobile accident. However, in this image, he is fully alive and all smiles as he stands next to his dialogue director/coach Bob Hinkle. I wonder what Pepsi Cola thought about this?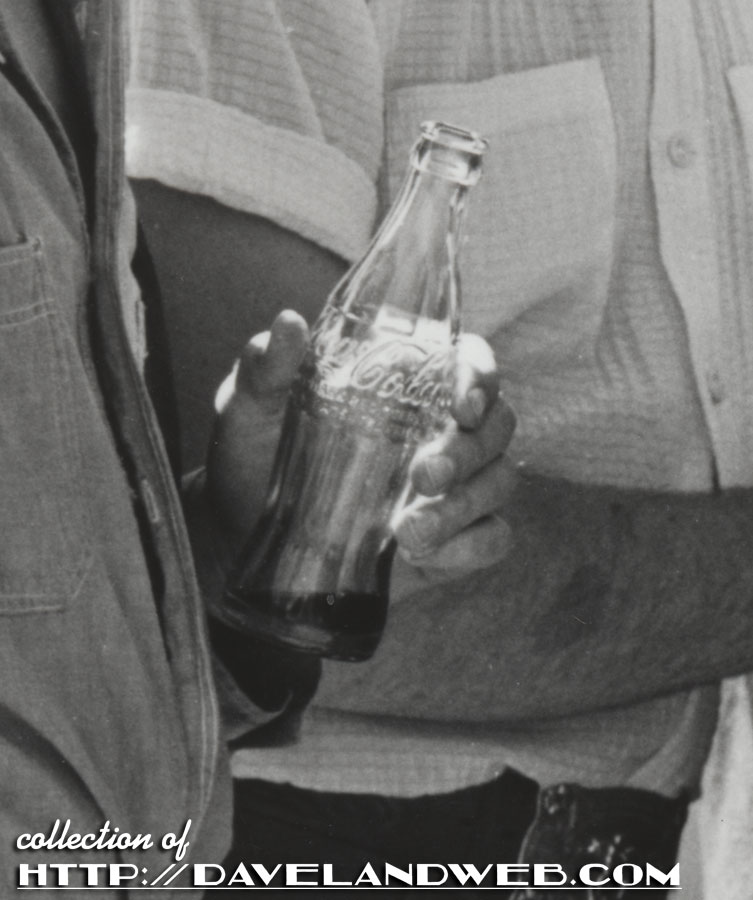 Five years earlier, Dean made his first appearance on television with this Pepsi commercial:
Back to today's topic, which is the rock lasso. Hinkle taught Dean how to twirl it so that he could use it to scene-stealing effect in "Giant." This lobby card shows him holding it in a scene with Rock Hudson. Supposedly Hudson got very annoyed with Dean who drew attention to himself by twirling the lasso.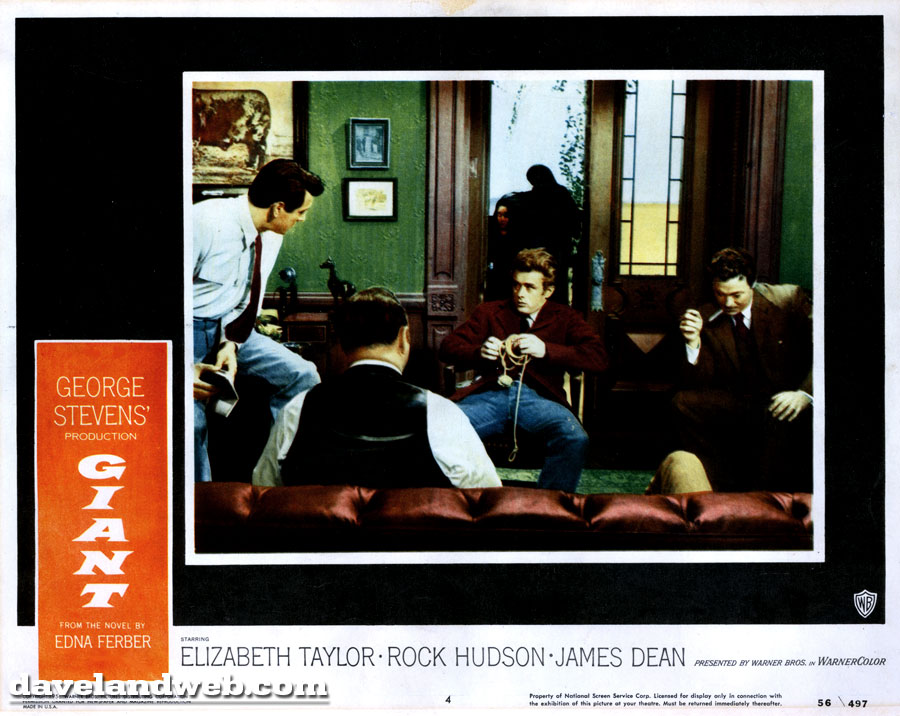 39 years later, I got to meet Hinkle in Fairmount, Indiana, during their annual James Dean Festival.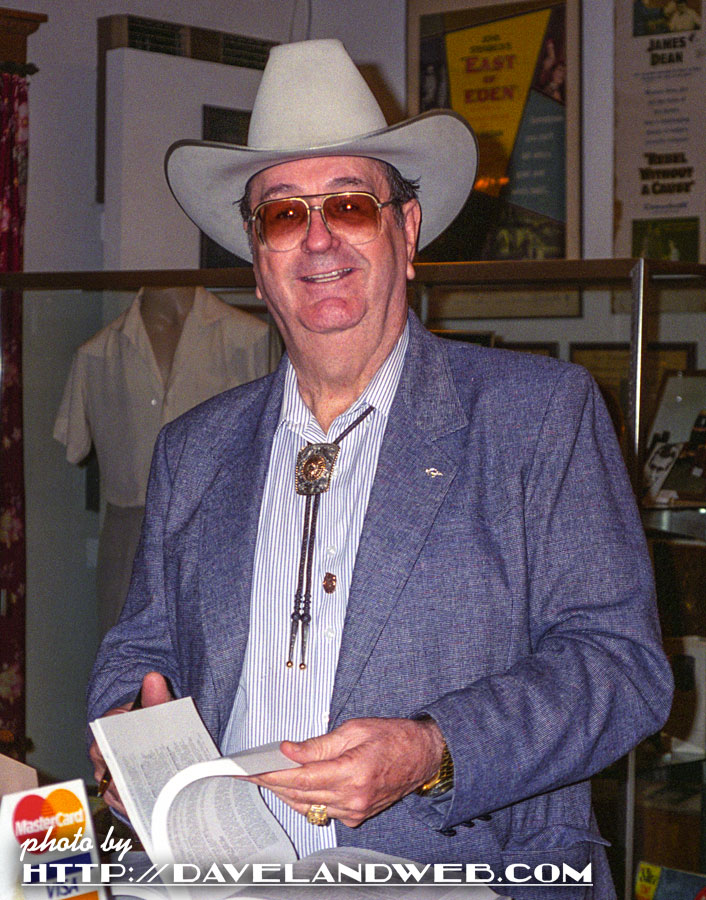 Two years later he was back in Fairmount showing contestants how to twirl the lasso for the Annual Rock Lasso Contest. Here's the tall Texan showing off his skills: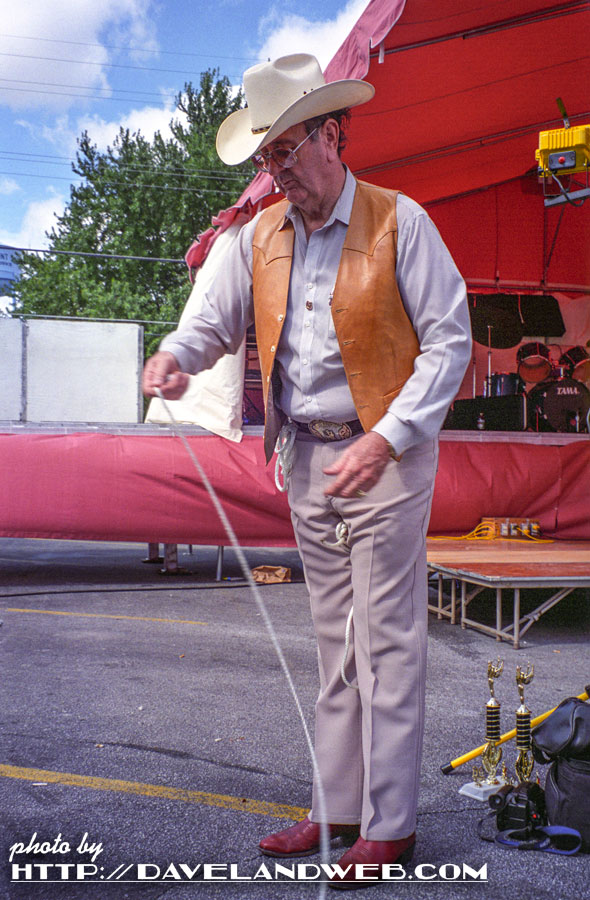 Here's one of the contestants, Lance, who also was a winner of the James Dean look-a-like contest. Some guys have it all!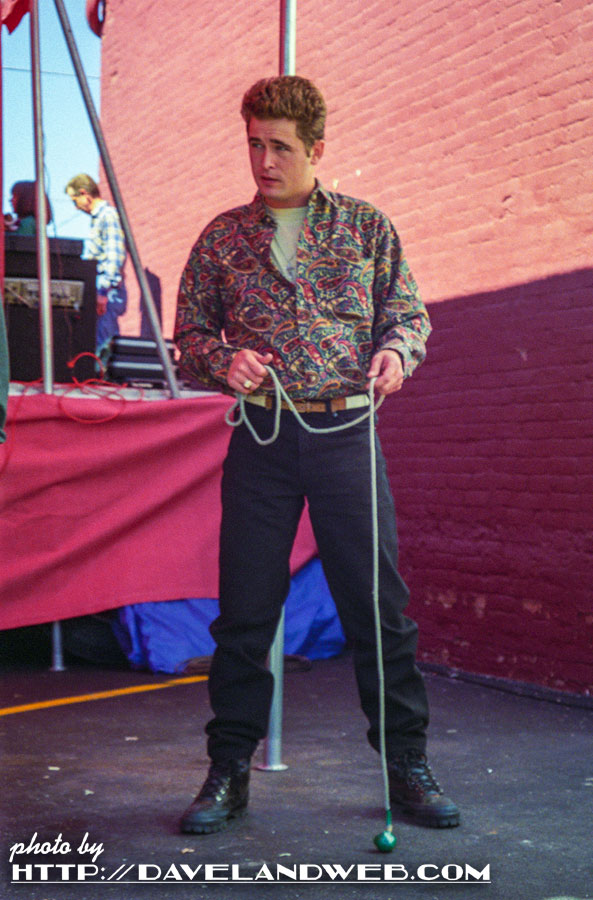 Hinkle was just about the nicest most down to earth man. As he recounted his behind-the-scenes tales of working and hanging out with Dean, tears rolled down his eyes. The sadness over losing his friend and coworker was still fresh even after all this time.
Last image today is one of my Genuine Faux-D© images from 1996, showing the James Dean Porsche replica that was on display at the Fairmount Car Show. This is the vehicle that Dean was in when he died so very young: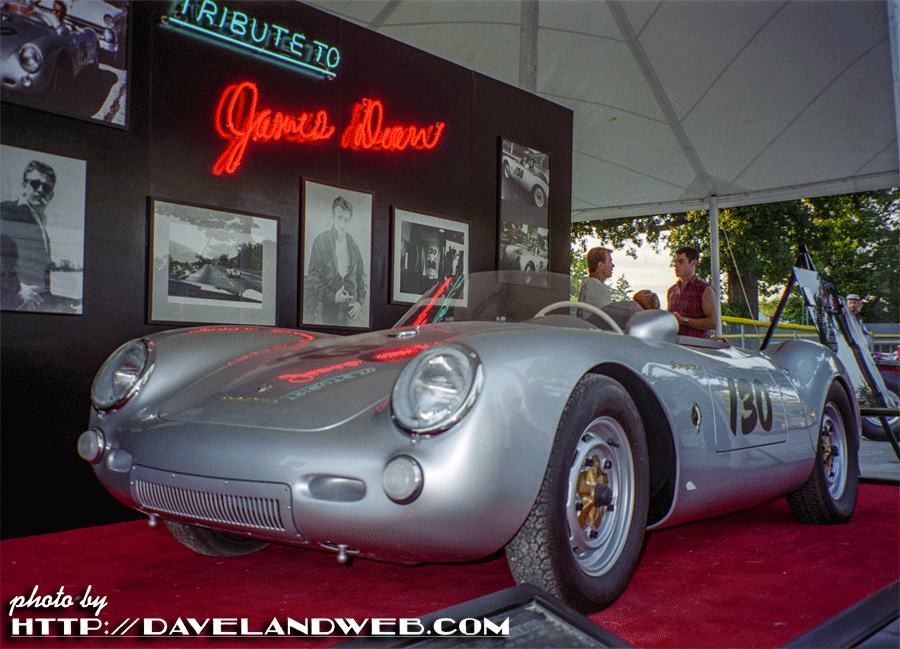 See more James Dean photos at my
main website.