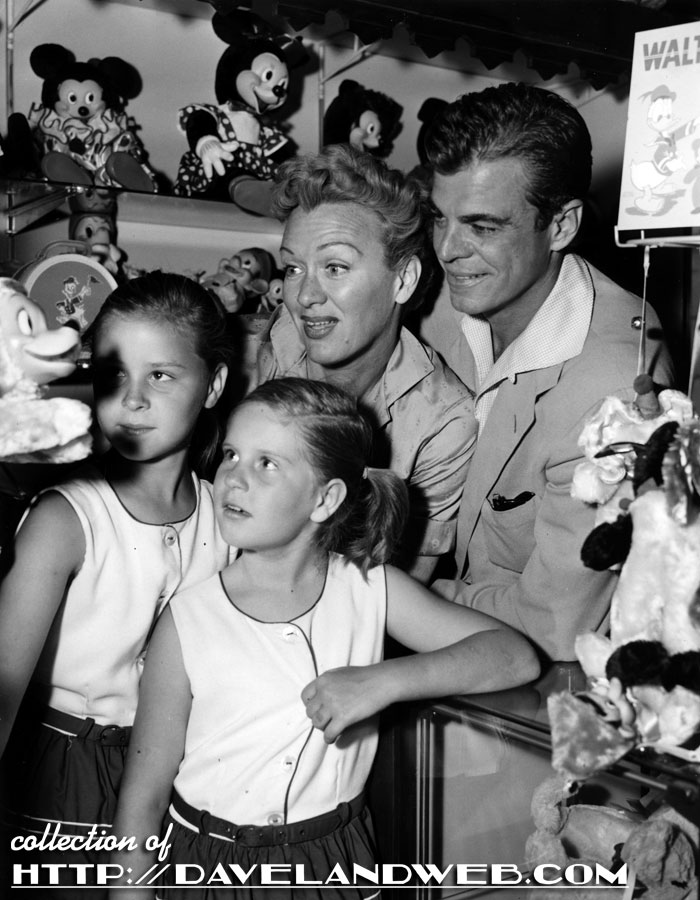 A vintage shot showing actress Eve Arden (TV star best known for "Our Miss Brooks" and "The Mothers-In-Law") on Disneyland's Opening Day. I am sure a number Disney collectors would love to have some of those toys! Eve's kids just look a little spooked.
From the vintage publicity blurb:
EVE ARDEN, her actor-husband, Brooks West, and their two daughters Liza, left, and Connie, examine souvenir dolls at Disneyland which opened recently at Anaheim, Calif.
Arden was married to West from 1952 until his death in 1984 from a heart ailment at 67.
Fans of "I Love Lucy" might remember Arden's cameo in the famous "Hollywood at Last" episode, where the veteran actress is seated at a table next to Ethel, Fred, and Lucy.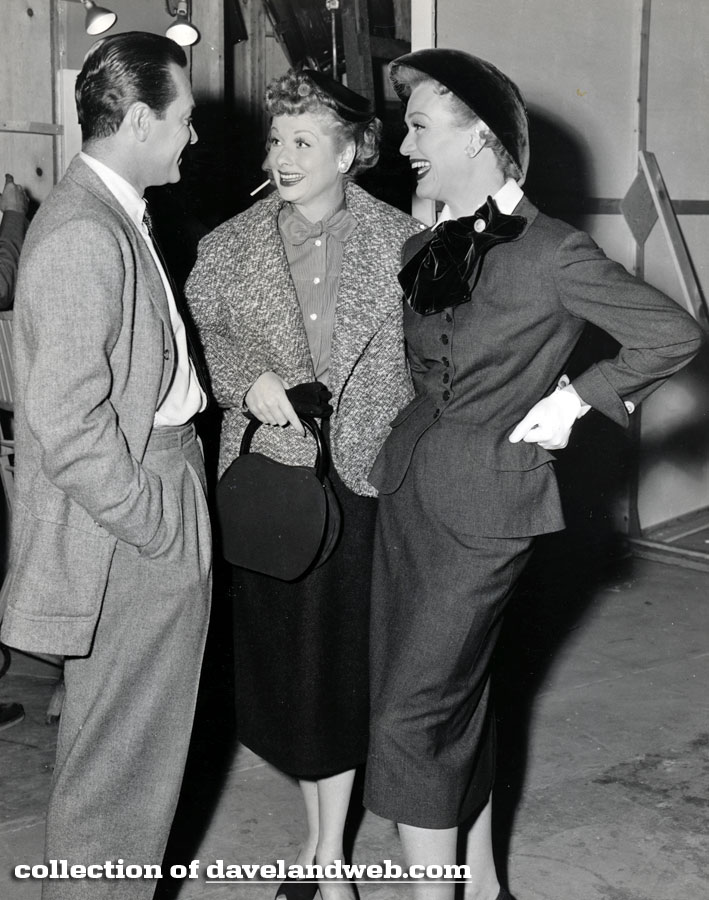 See more Disneyland Opening Day photos at my
main website..
Follow my Daveland updates on
Twitter
and view my most recent photos on
Flickr
&
Instagram
.