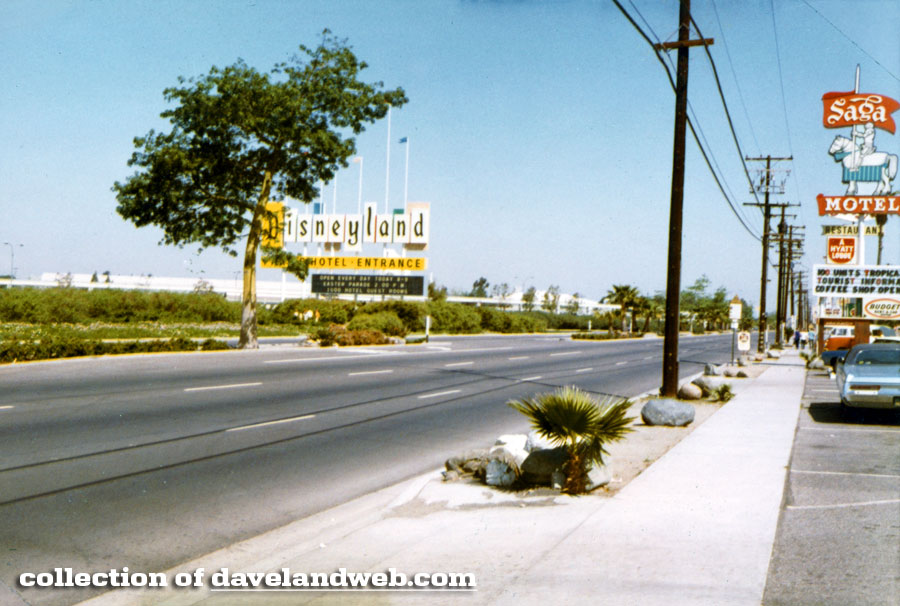 This spring 1971 image shows not only the iconic Harbor Boulevard Disneyland entrance sign...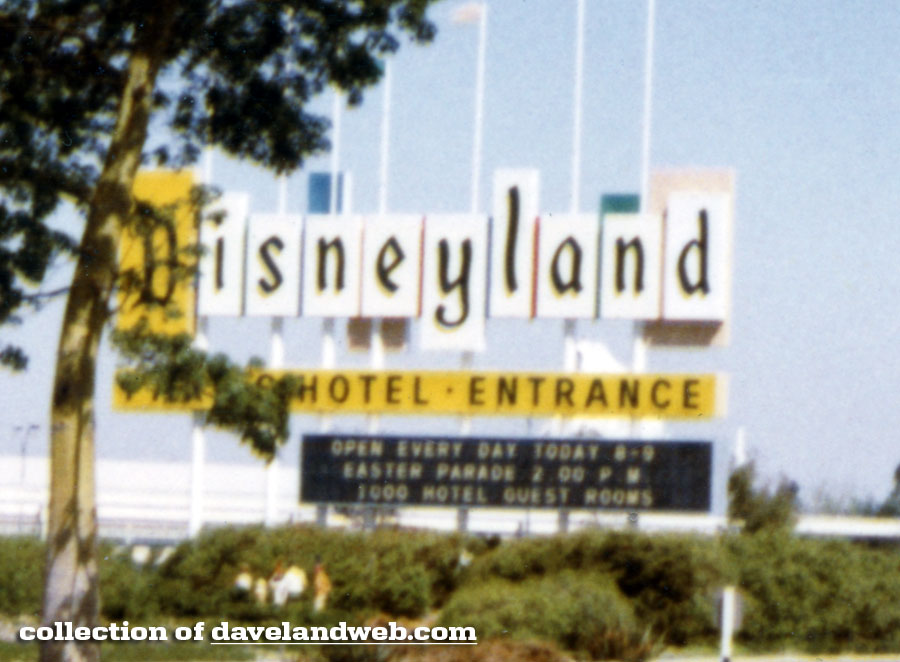 but to the right, it features the Saga Motor Hotel.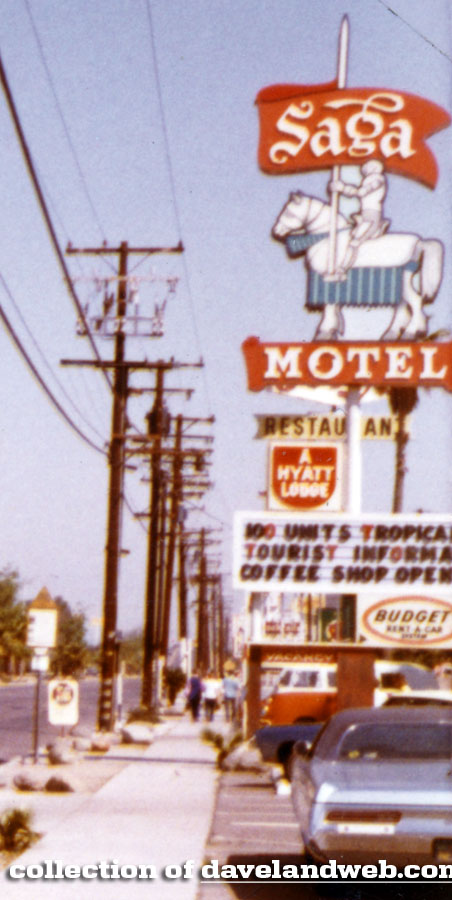 The address of the Saga was 1650 Harbor Boulevard, which means it is now the Ramada Anaheim Maingate. This explains the tile artwork that could be seen on the back wall of one of the buildings there. The Saga had 100 rooms, a coffee shop, restaurant, cocktail lounge, gift shop, and travel service.
See more Daveland Disneyland Entrance photos at my
main website.