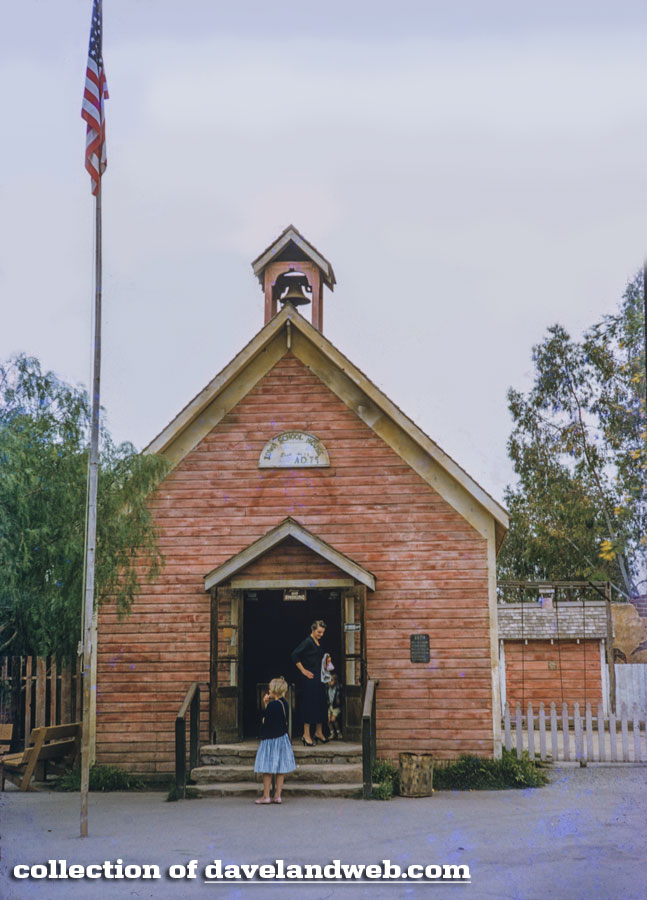 Another one of the better known structures at Knott's Berry Farm is The Iowa School. Ironically, it did not come from its namesake state, but rather from Beloit, Kansas. Instead, it achieved its name because it was built by a group of Iowa farmers in 1879 who had moved west. Photo #1 is from April 1956, followed by a vintage postcard shot.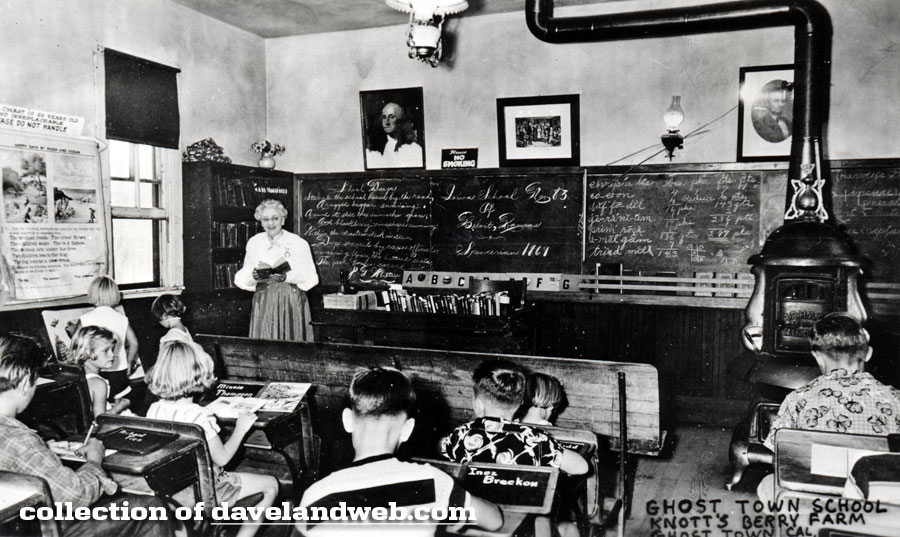 A closeup of the poem on the wall. Enjoy!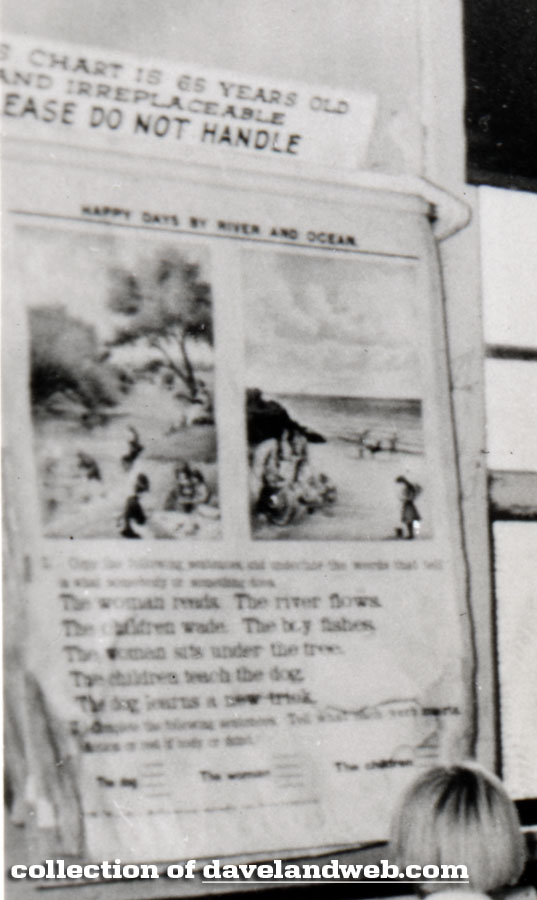 The old school house was moved to Knott's in 1952, complete with its original furnishings. Knott's added the bell tower and bell; what school house would be complete without those?!? The next two shots are from my first visit to Knott's in 2010: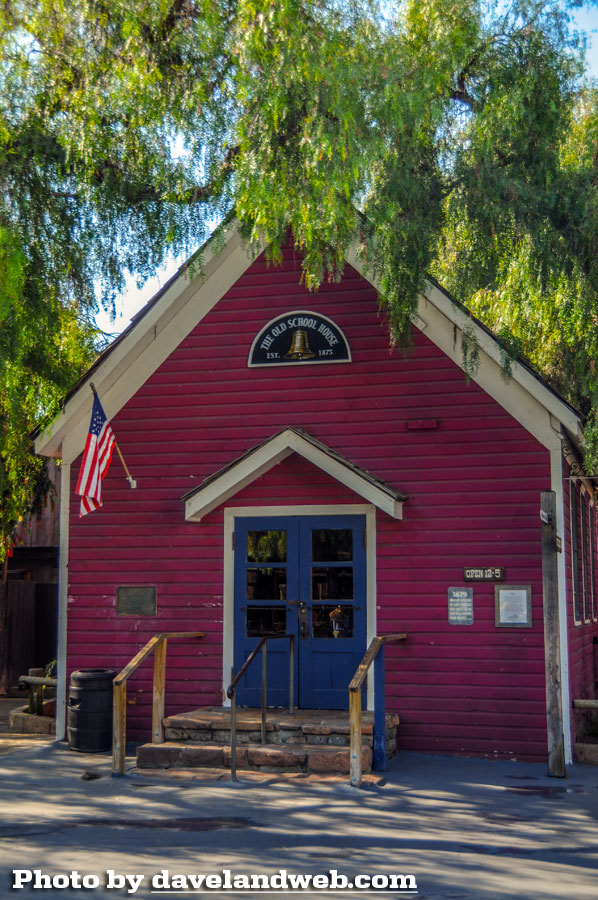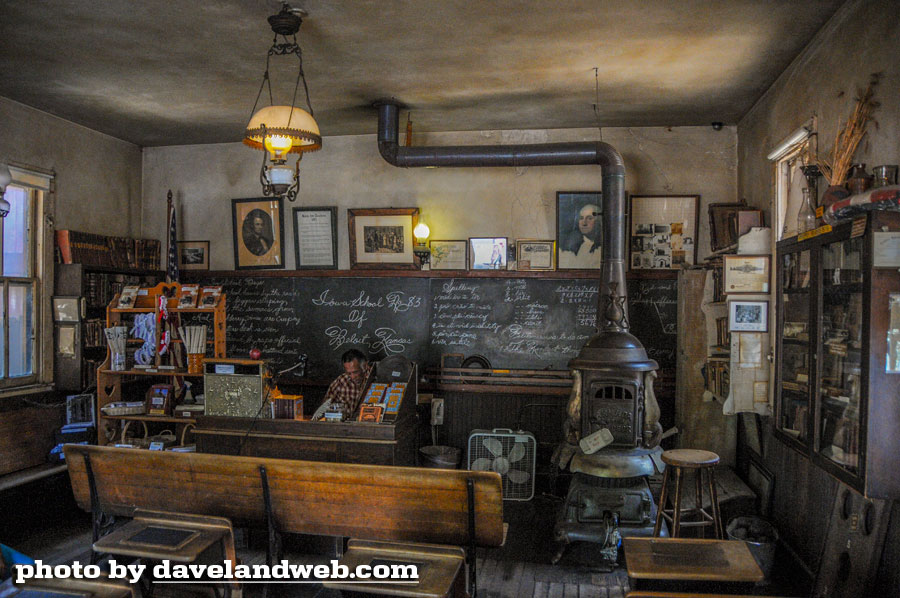 A detail of the blackboard, which seems unchanged from the time the vintage postcard was shot: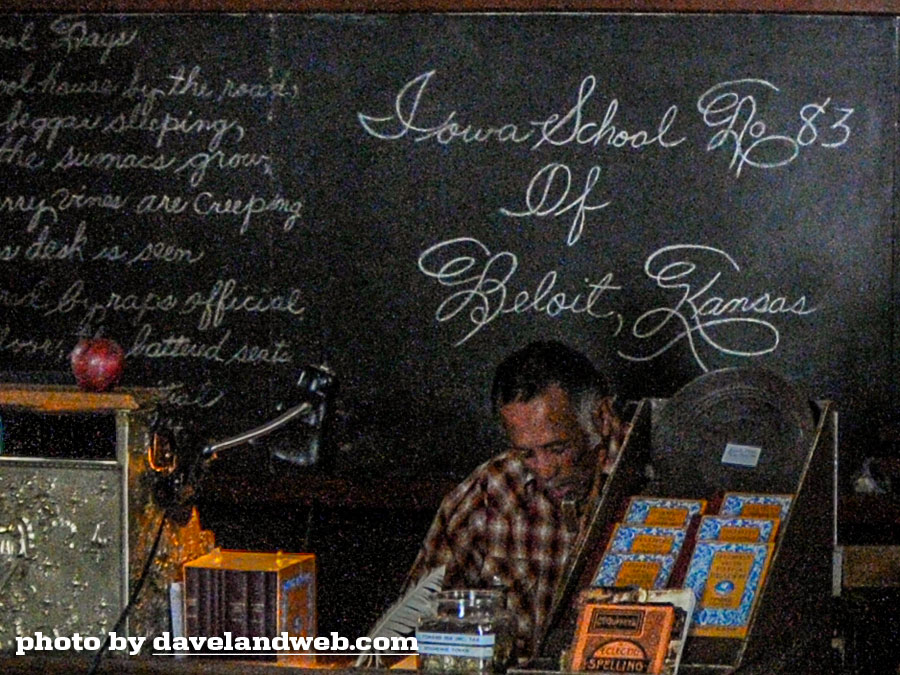 The next two are from my most recent visit in October: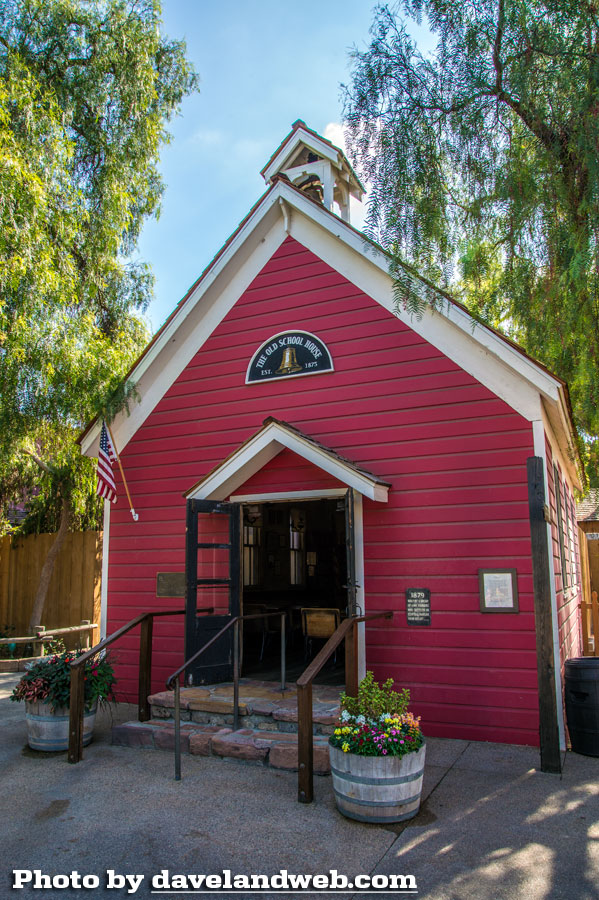 It would seem that the men have taken over the school house.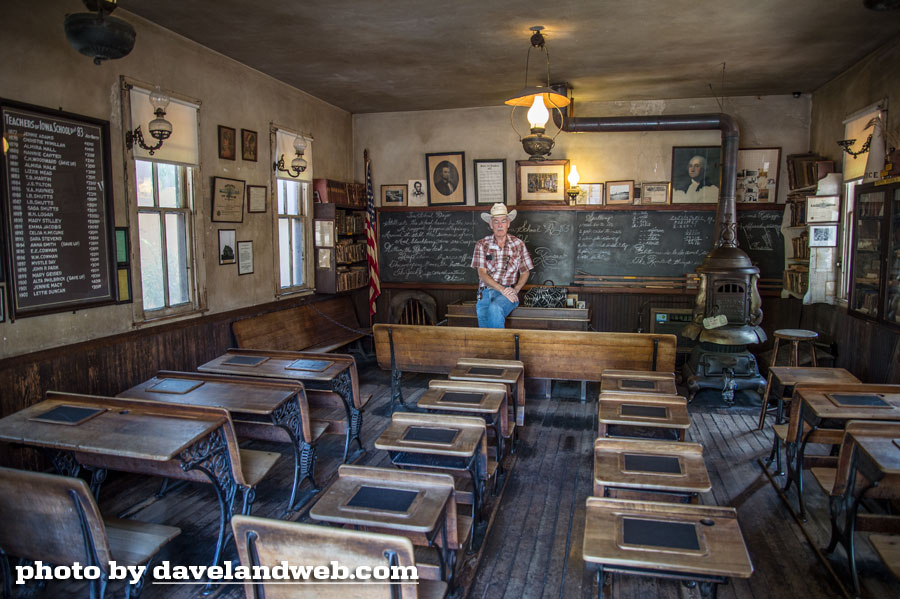 See more Daveland Knott's Berry Farm photos at my
main website.