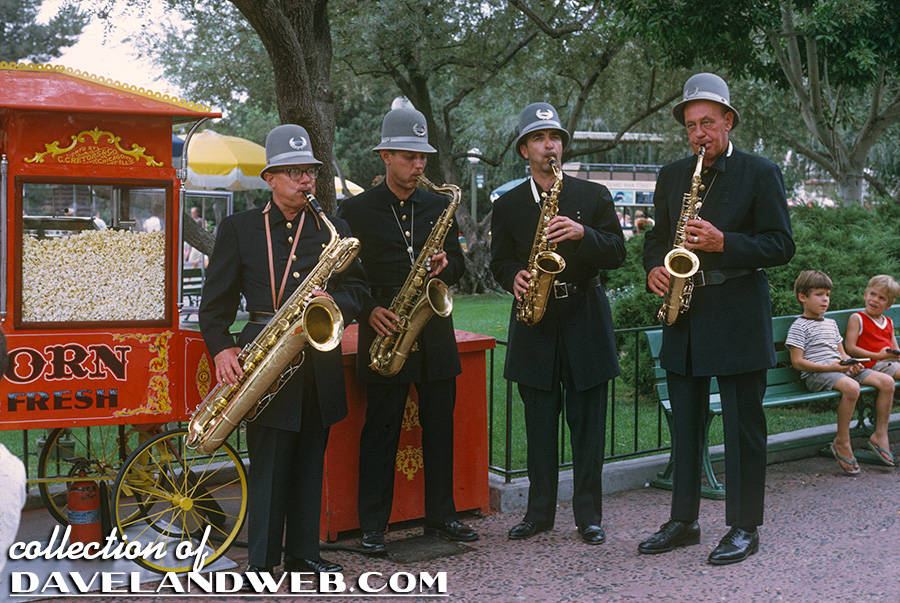 This quartet of saxophone playing Keystone Kops seemed to like to hang out in Central Plaza. This September 1967 shot is memorable for the two little lads holding toy pistols, who seem completely baffled by the nearby entertainers. I sure hope those are toy pistols.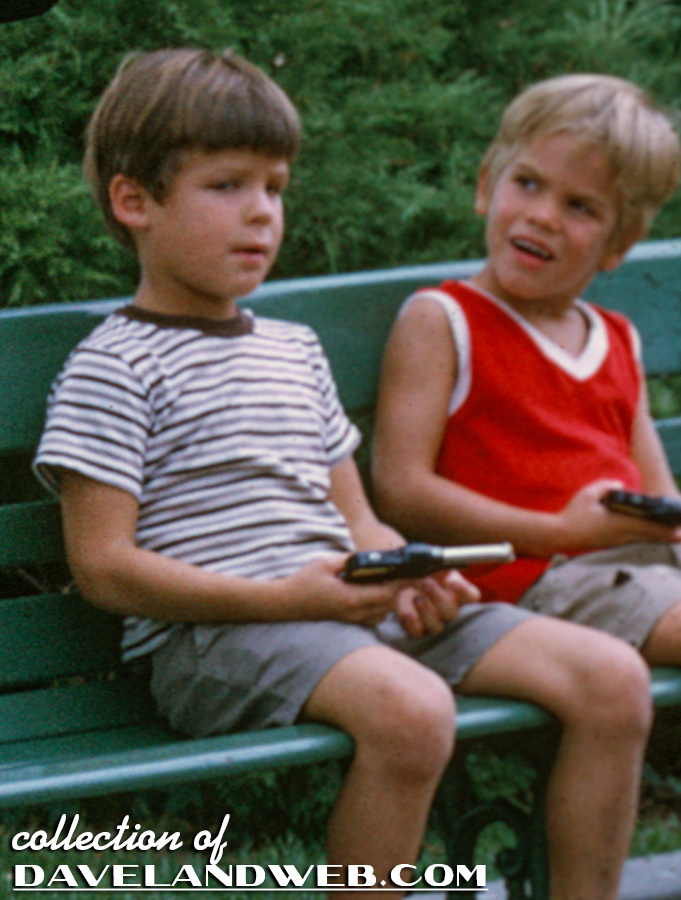 This April 1965 image shows the same quartet with a different group of baffled children.
A closeup of the musicians themselves.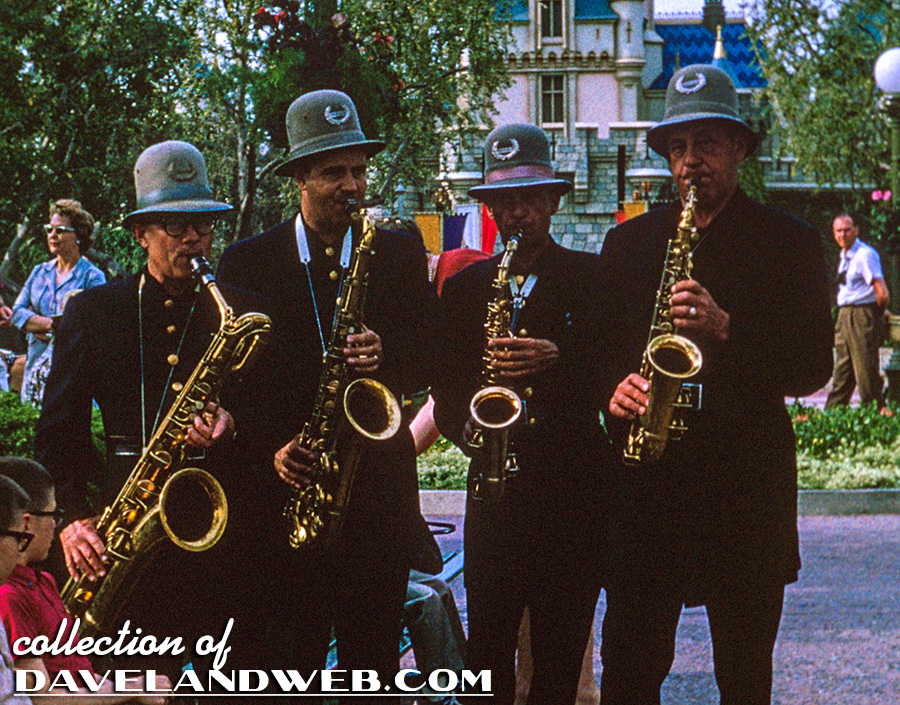 Last one for today is from June 1965; the guests seem more interested in the camera than the music.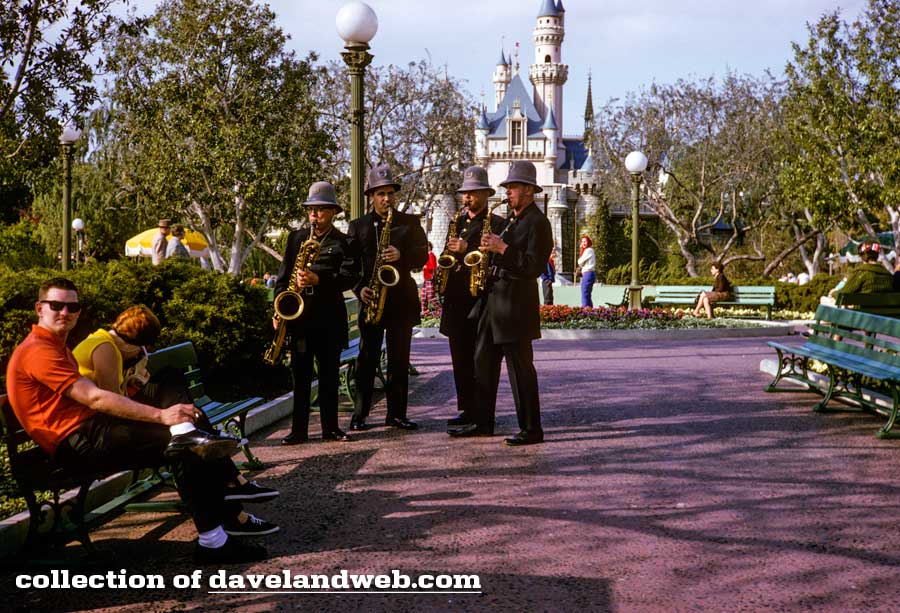 Maybe this is why the Keystone Kops disappeared from the Disneyland landscape. The only character police officer you'll find at the Resort these days is Office Blue at DCA: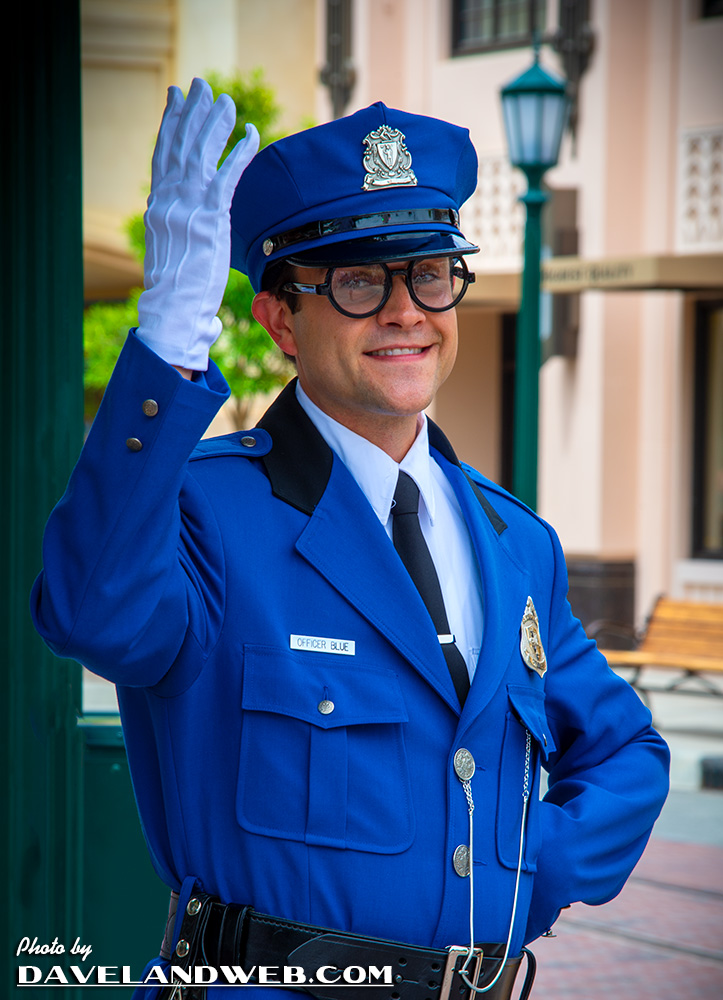 I think Officer Blue could use some backup at Disneyland. Let's bring back the Keystone Kops!
See more Daveland Disneyland Central Plaza photos at my
main website.
Follow my Daveland updates on
Twitter
and view my most recent photos on
Flickr
.