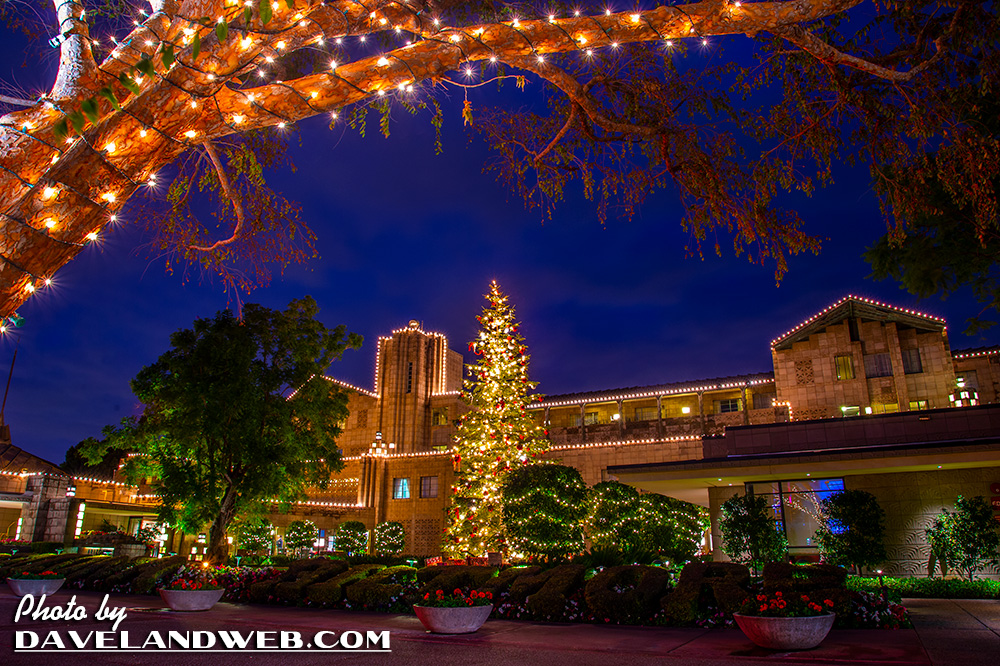 The right nighttime lighting can truly be transformational. The Arizona Biltmore Hotel is beautiful during the day, but add in a dark blue sky, dramatic lighting, and a huge Christmas tree and you really have something spectacular.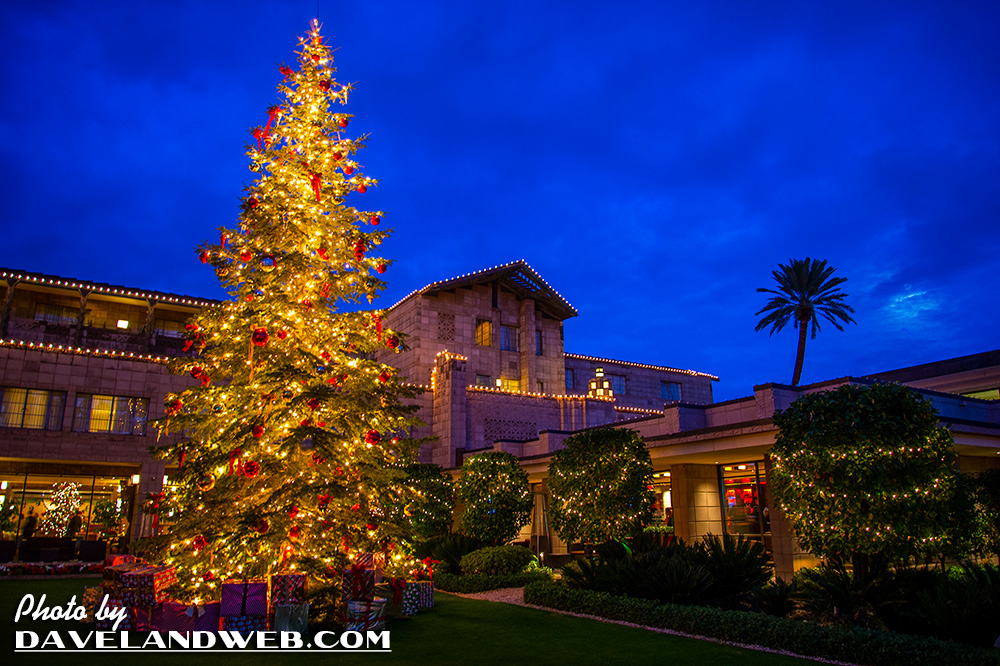 The ominous clouds and pink hues of sunset perfectly frame the back patio area.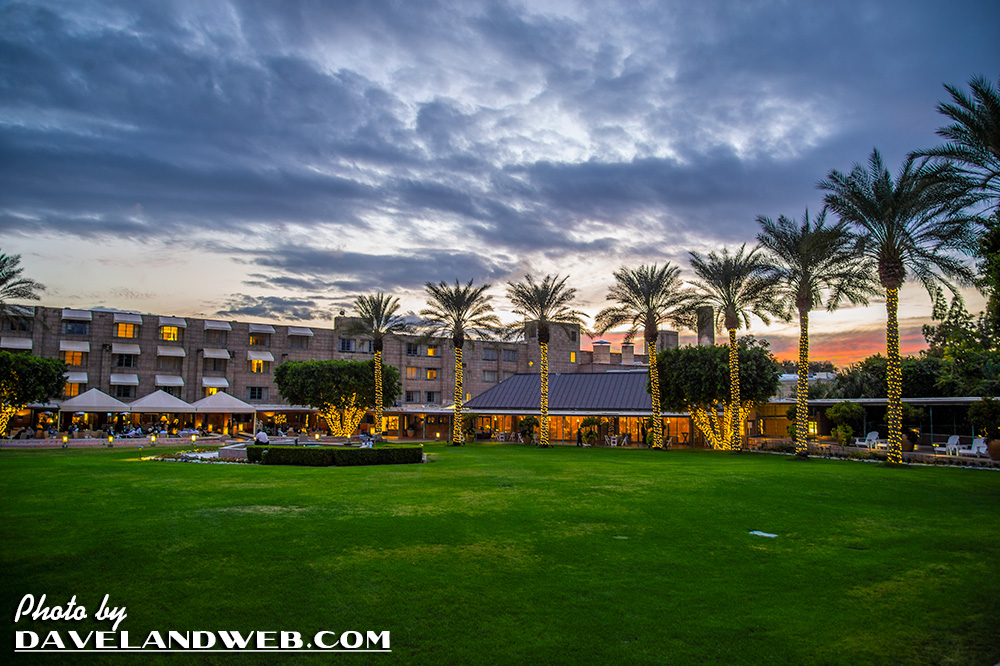 This little sculpture shown below has a most interesting history. Designed by Frank Lloyd Wright and sculpted by Alfonso Iannelli, this Sprite was one of many created for Chicago's Midway Gardens in 1914. The Gardens went out of business and in 1929 all was bulldozed into Lake Michigan; fortunately a few of the Sprites were saved. Shipped to Taliesin West in Phoenix, they were restored and recast, with eight being sent to The Arizona Biltmore. This one resides near the pool.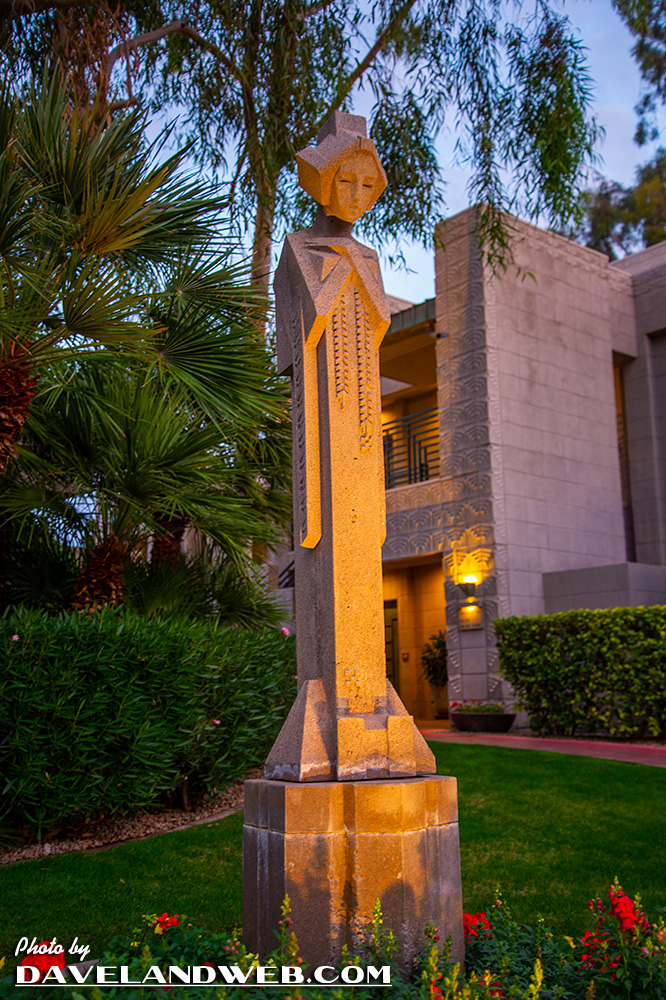 These two can be found at the back of the hotel: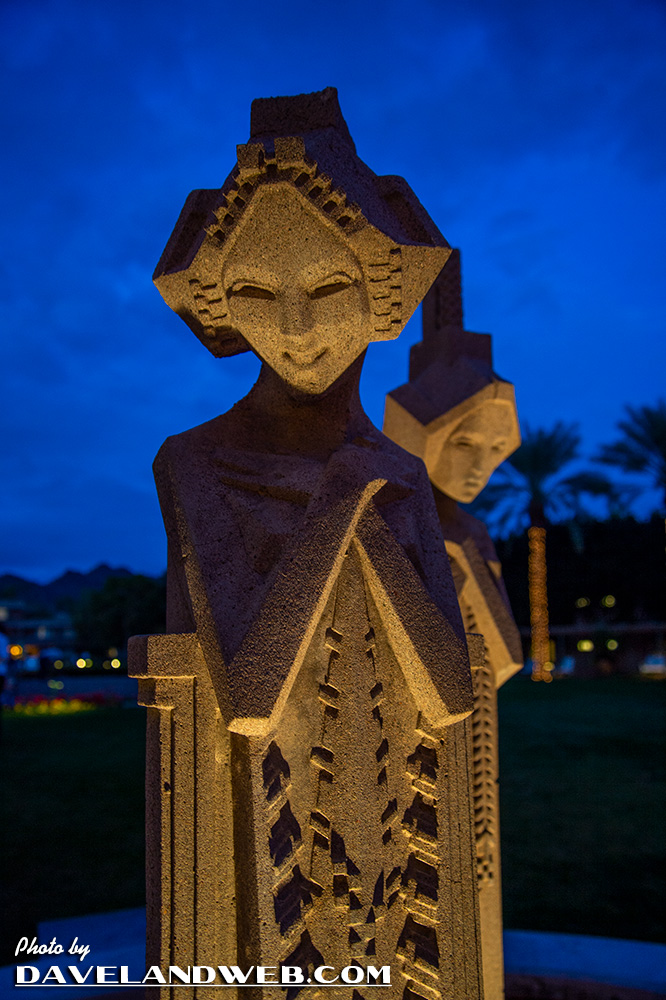 I spent a lot of time photographing the pool at night, too.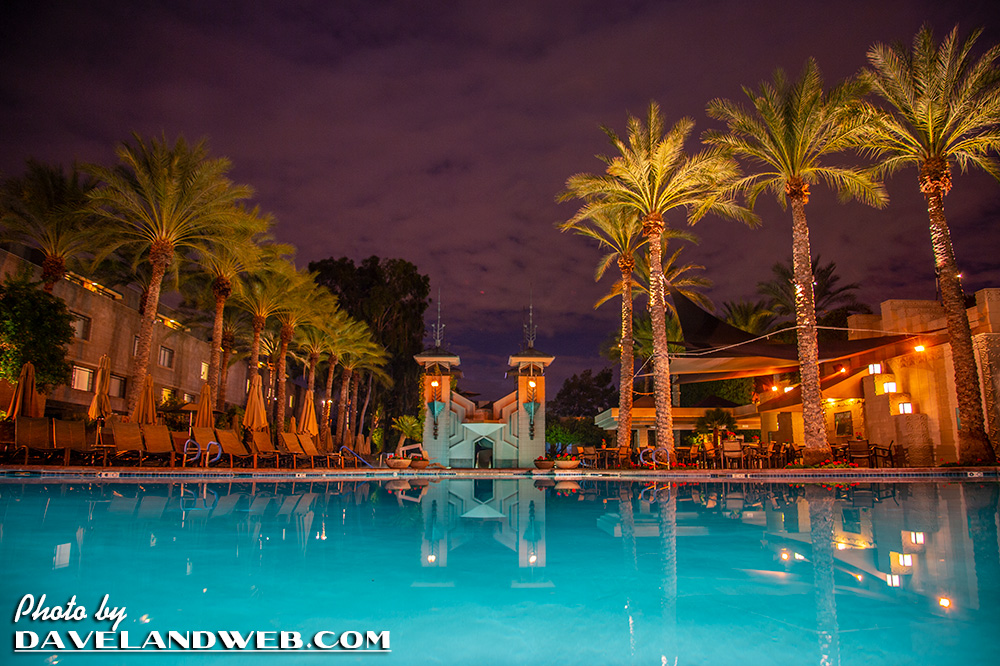 I ALMOST wished I had a tripod (I really despise them, as they make on-the-spot shots very difficult and take too much time to set-up), but instead used nearby objects for steadying the camera for the required long exposures.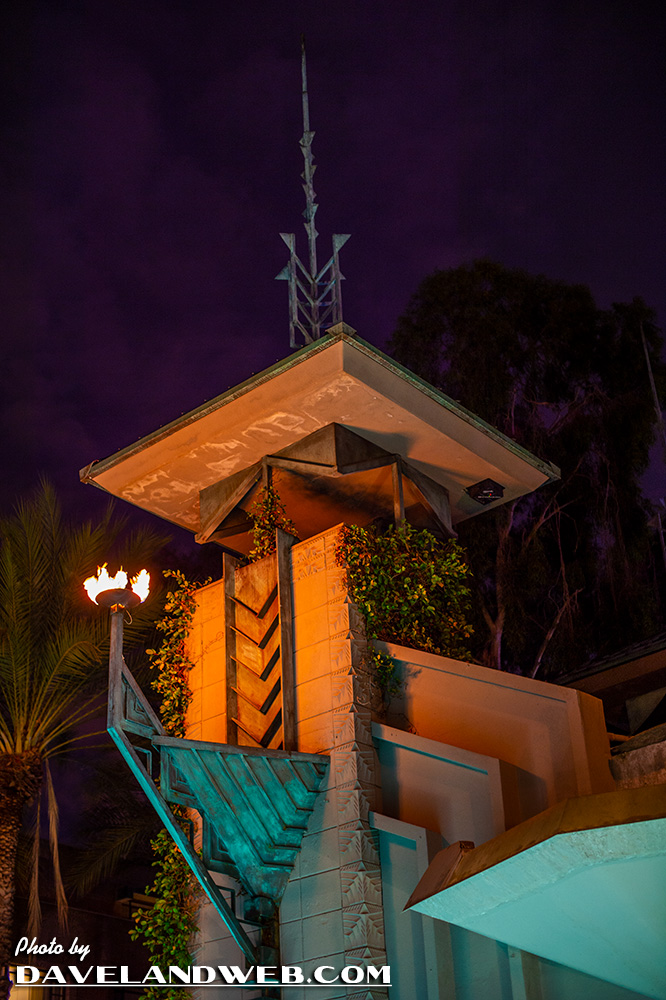 The balcony view from my room, showing a different pool: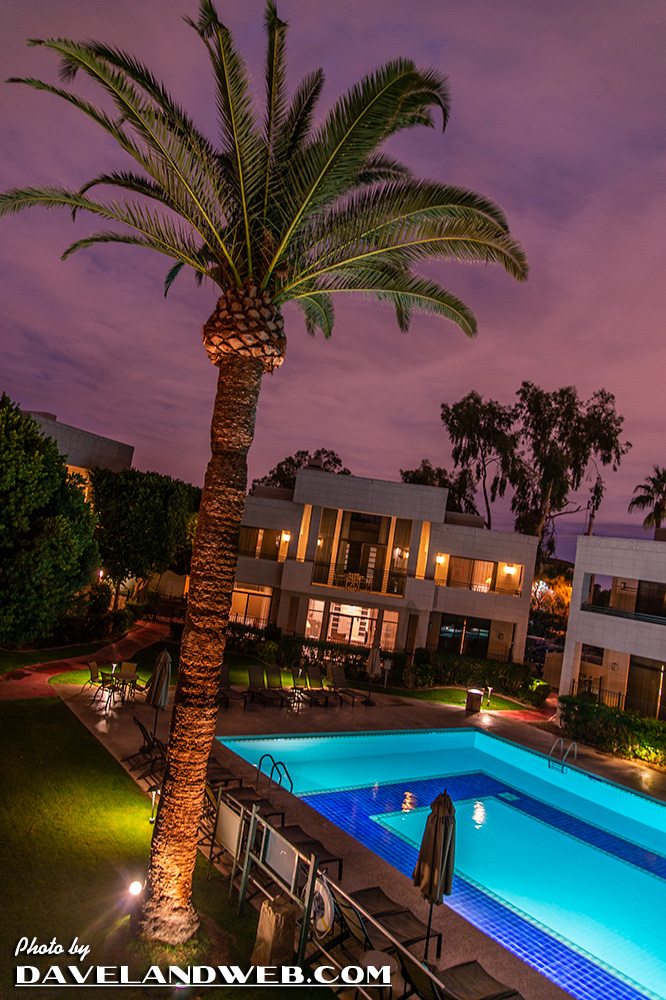 The nighttime lighting also brings out the contrast in sculptor Emry Kopta's concrete Biltmore blocks, used all over the property: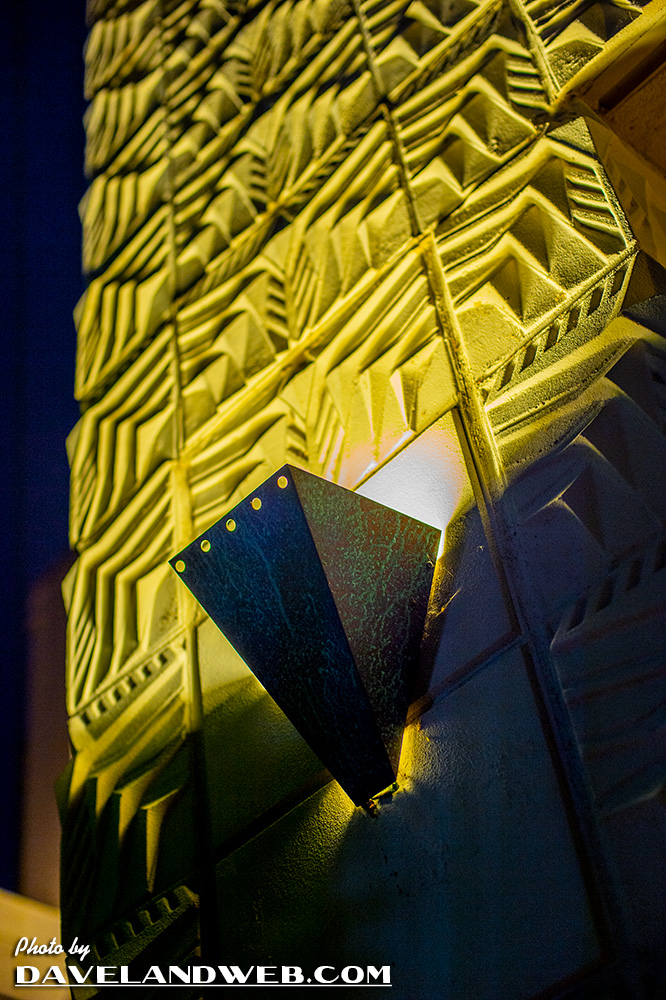 Sunrise at the property is pretty impressive, too.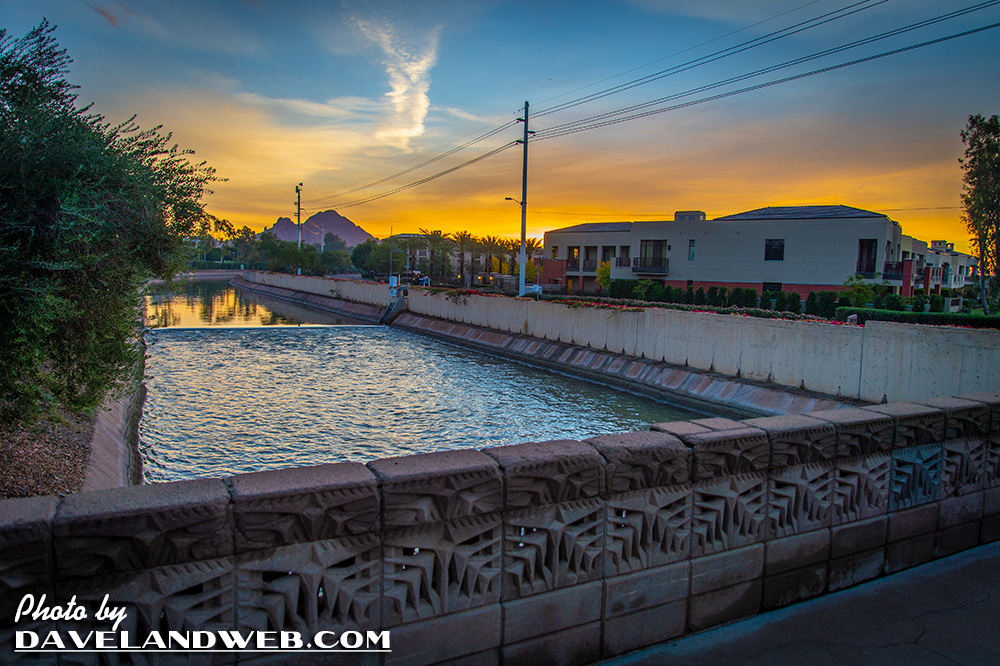 My early morning swim in the heated pool felt fantastic. What a way to wakeup!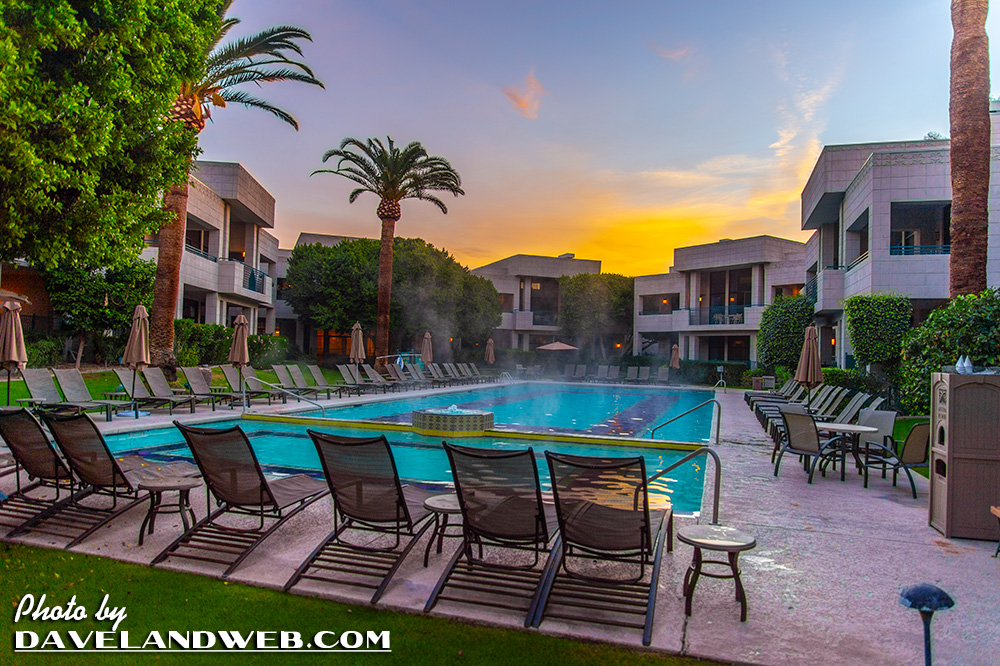 See more Daveland Arizona Biltmore photos at my
main website.