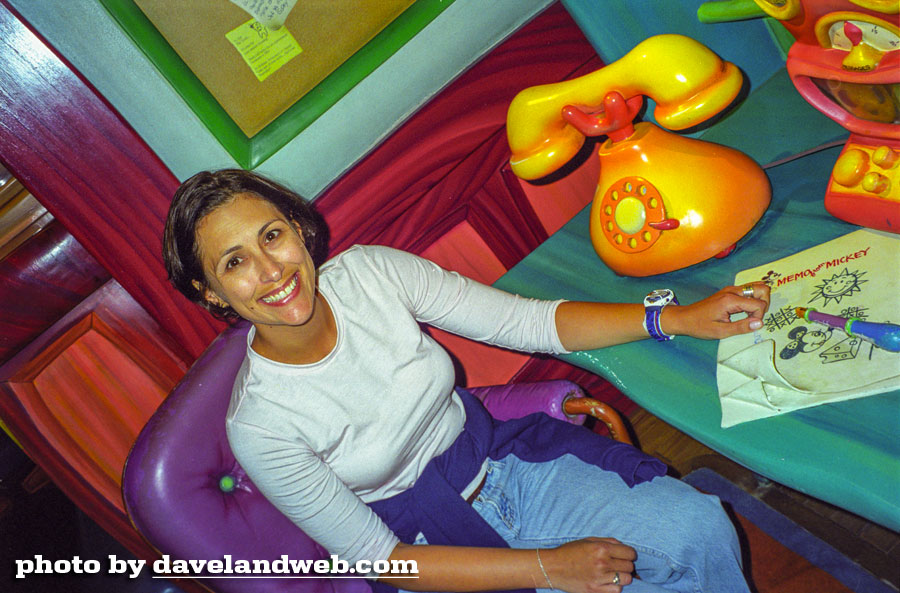 Welcome to Mickey's Toontown, circa April 2000. The bright colors of Mickey's House are right up my alley. We all had a blast posing inside.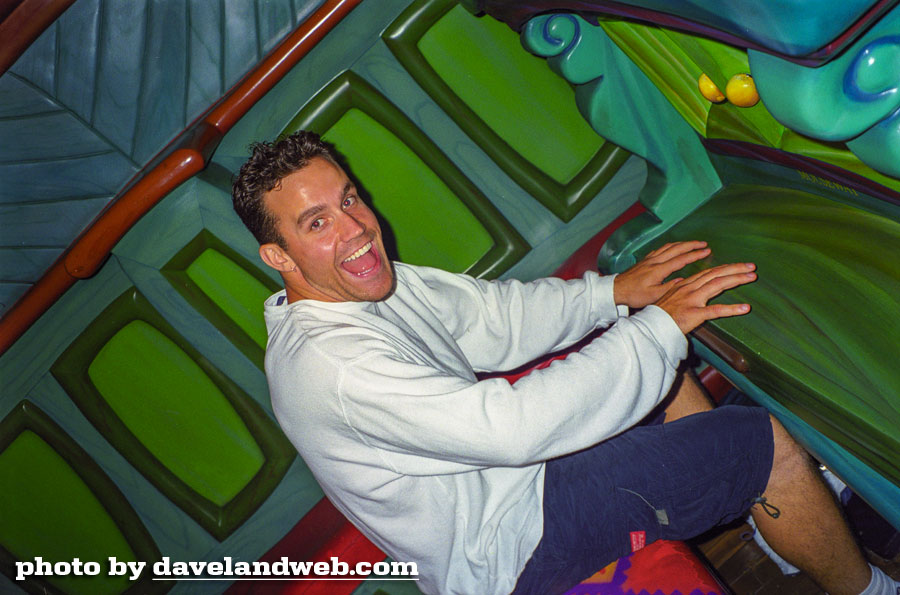 Even doing the laundry can be fun with Mickey.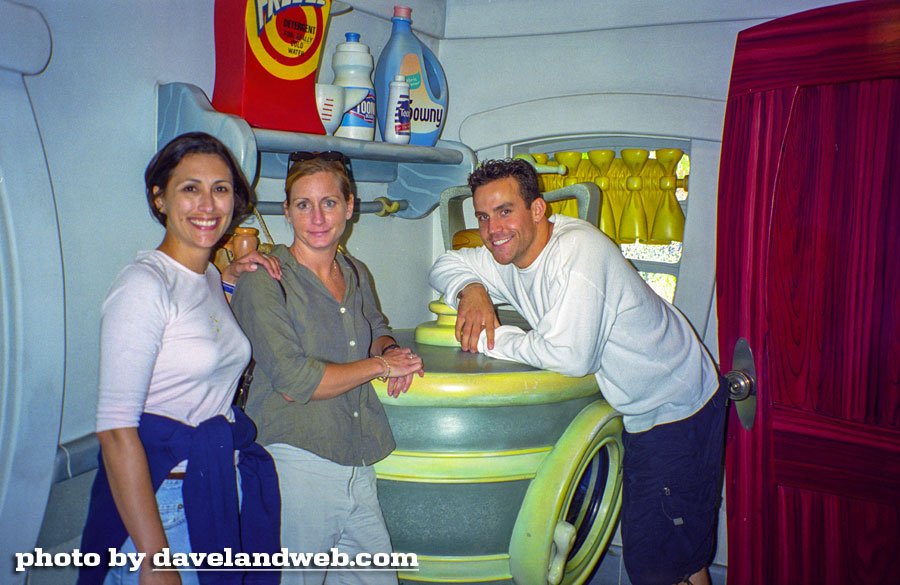 The reward at the end: meeting Mickey himself!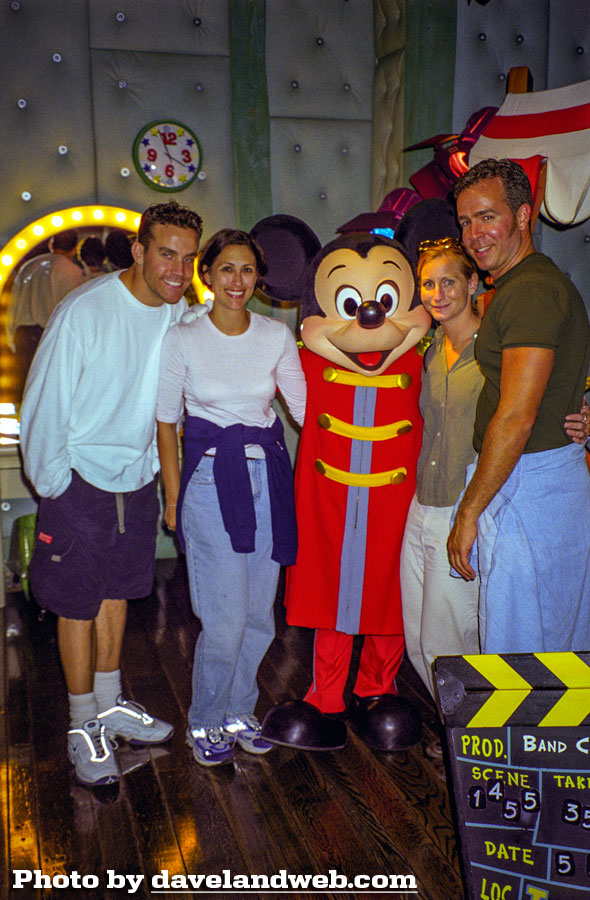 Another rarity: riding the Teacups!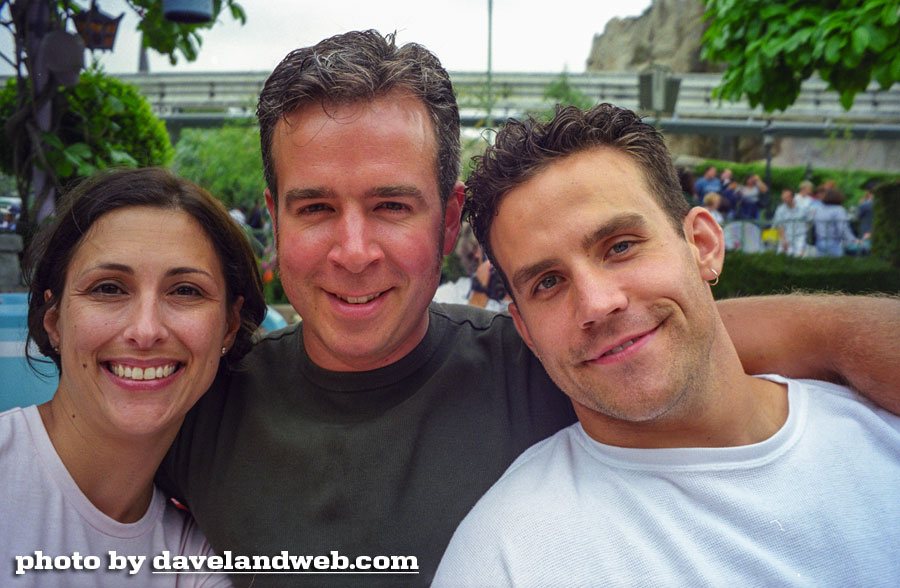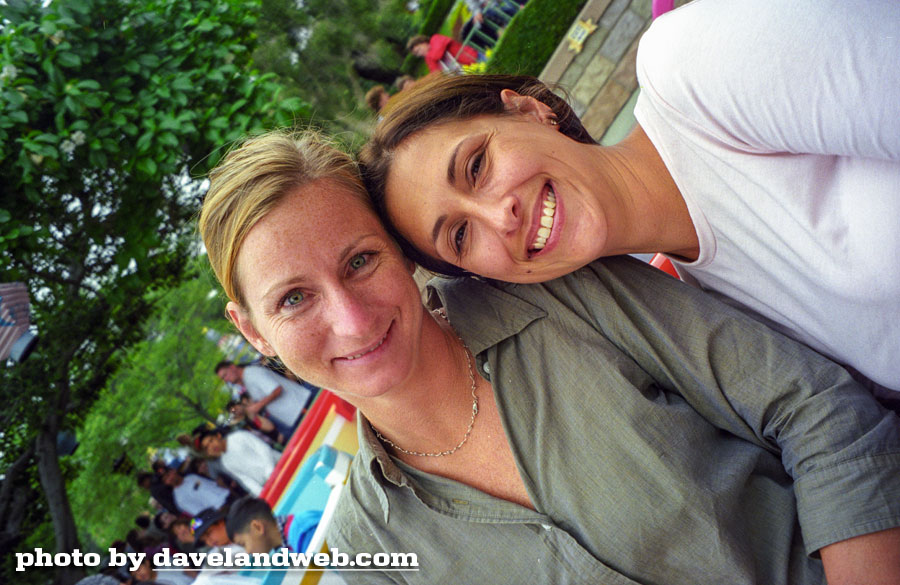 the cups start swirling…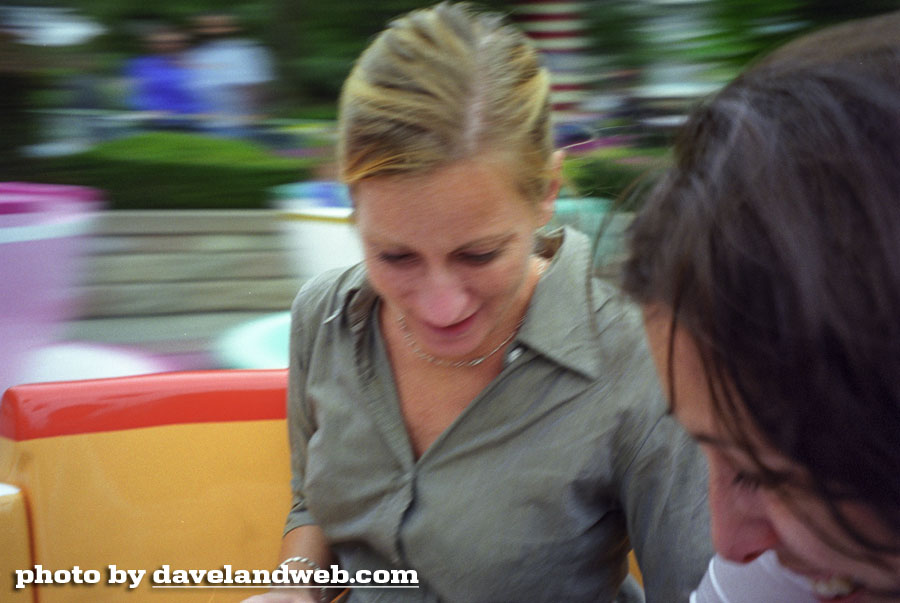 with a little help from us, as we furiously turned the inner wheel.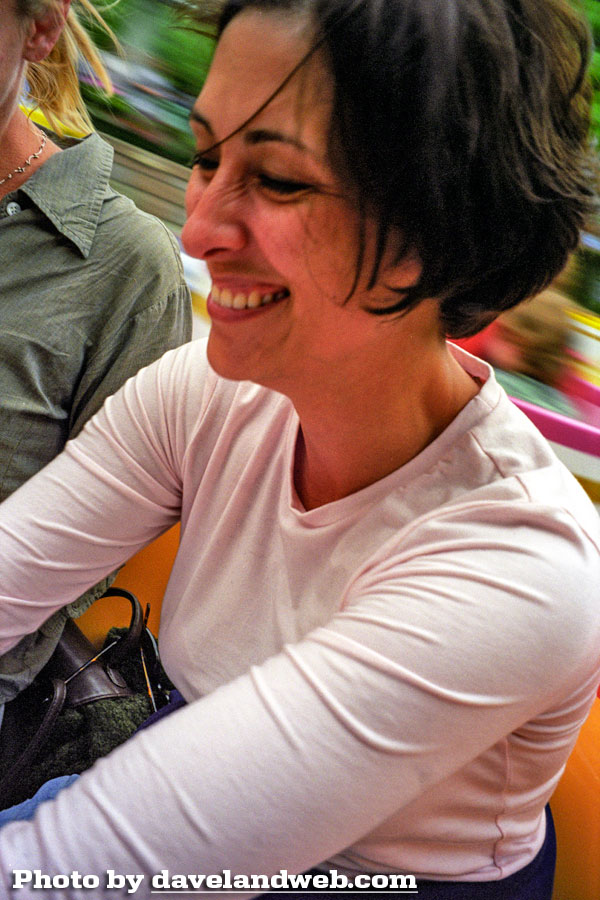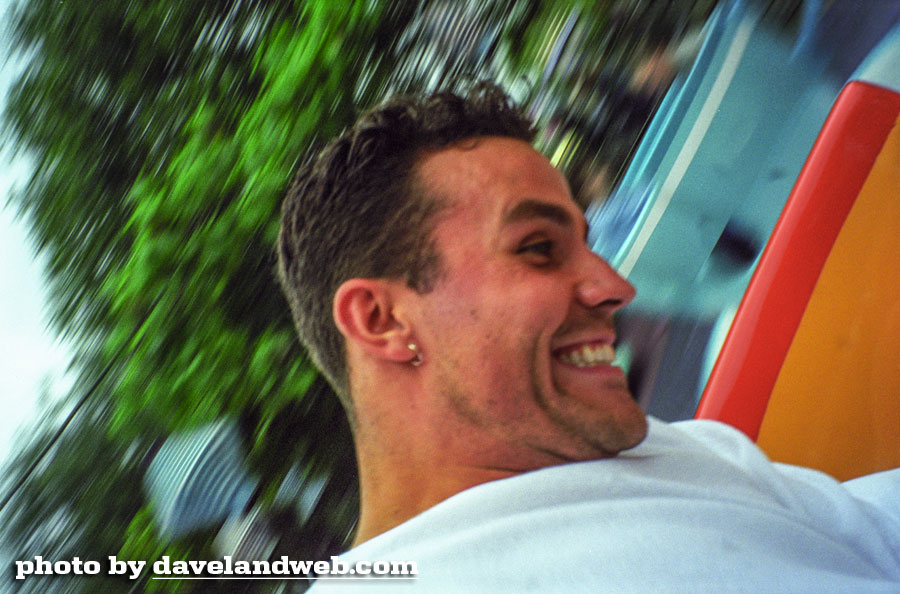 Once again I must have handed off my camera; what the heck was I thinking.
This shot truly sums up my thoughts on this attraction.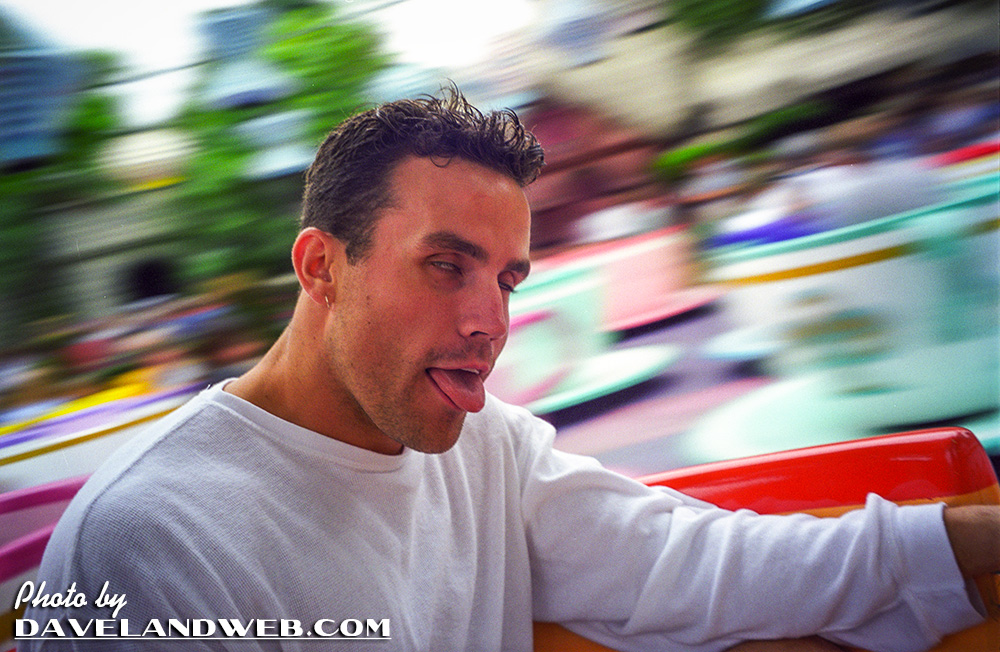 On Peter Pan, apparently I completely lost control of the camera, and most likely my friend Arlette had it. With a flash, the magical details of this scene are lost. You can see why cast members caution against using one.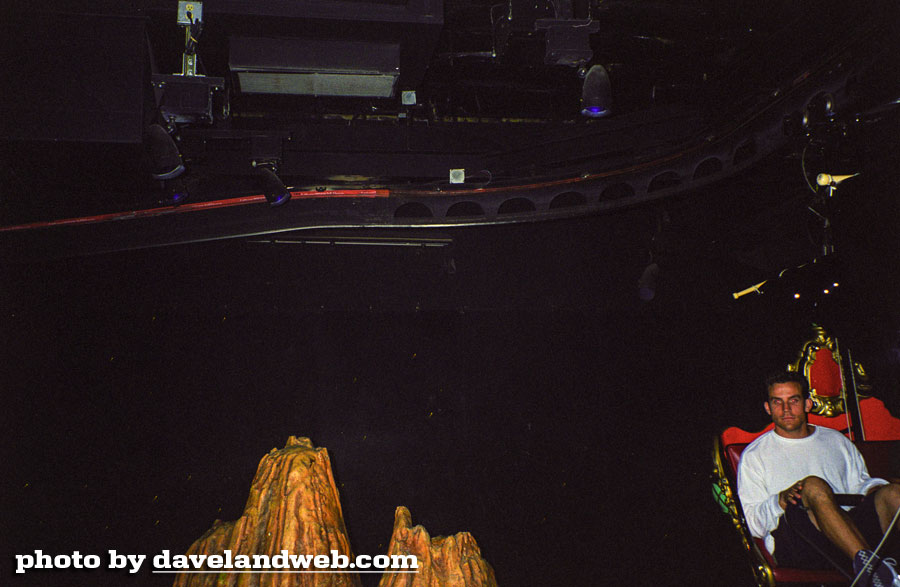 Being helped from my vehicle, I am sure I was anxious to get my camera back!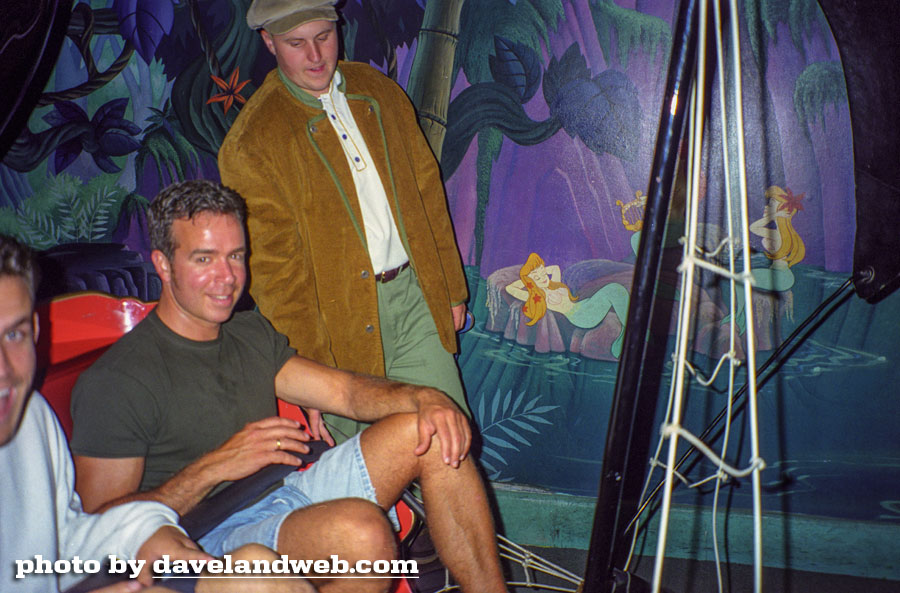 Arlette looks sassy with her princess hat from the nearby Mad Hatter Shop.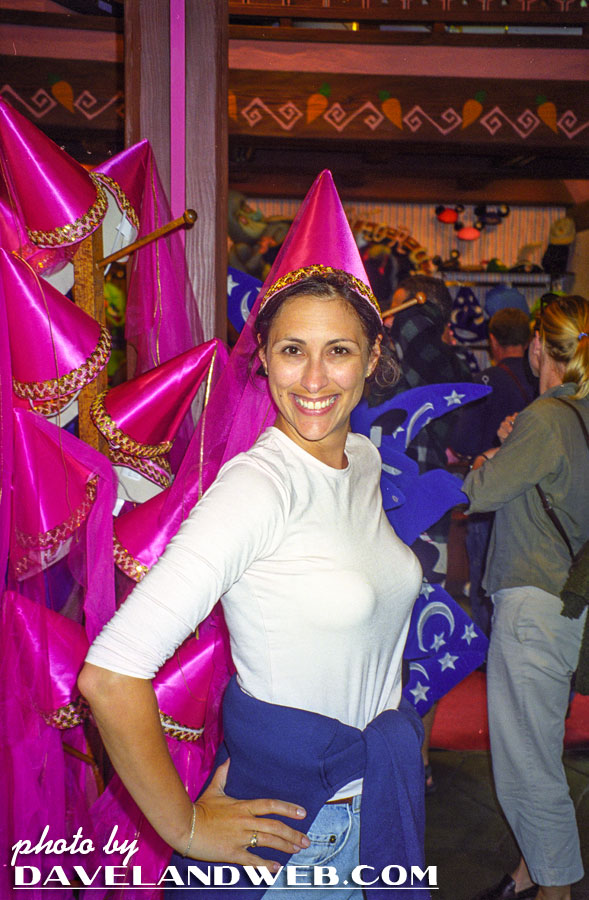 If my friends look pissed off, they aren't. They are focusing on a game we were playing called "Hot Lava." We couldn't let our feet touch the ground because it was molten lava. These are the things we came up with to pass the time in the queue.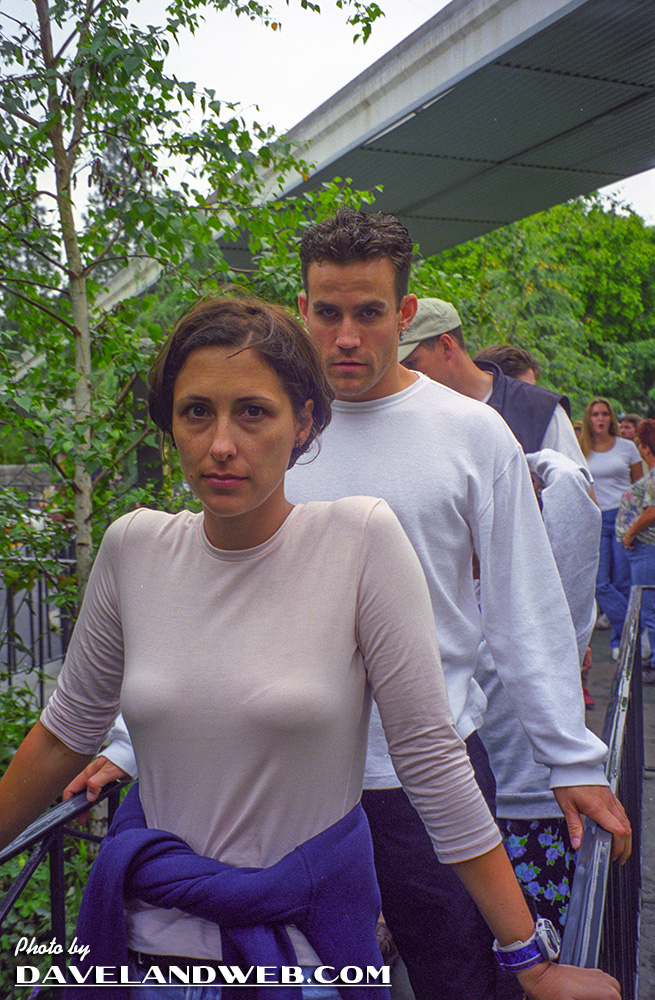 Safe and sound, we made it on the attraction!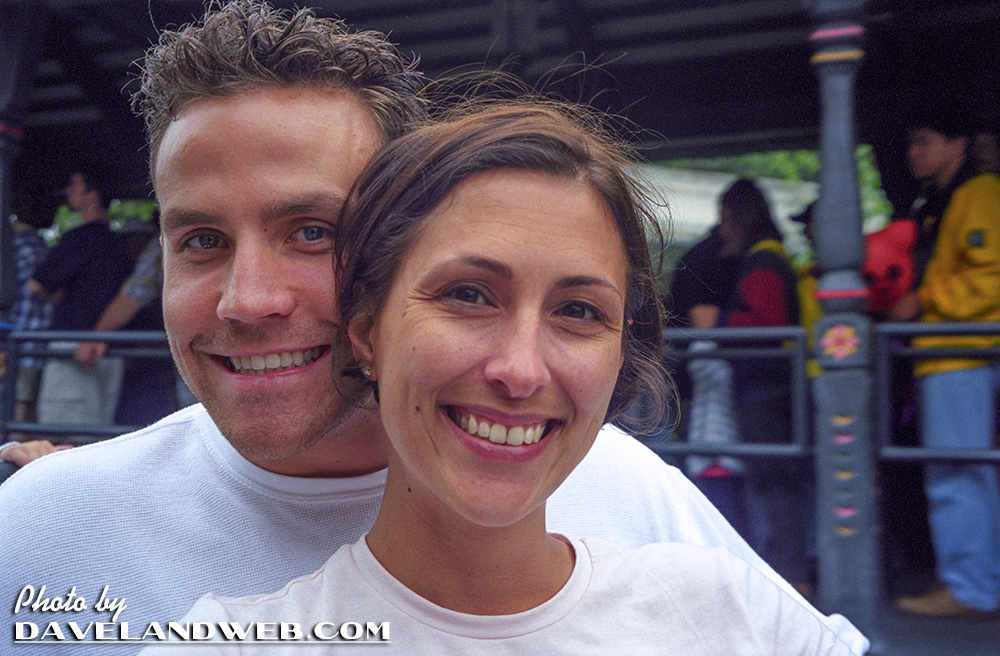 Wrapping our day up, we posed in Central Plaza with some of the mini statues that surrounded the Partners Statue.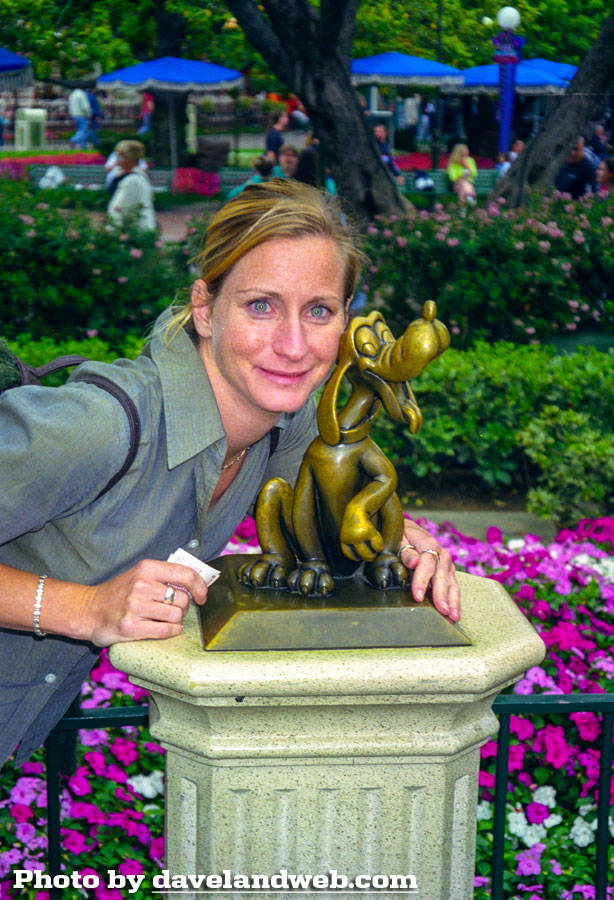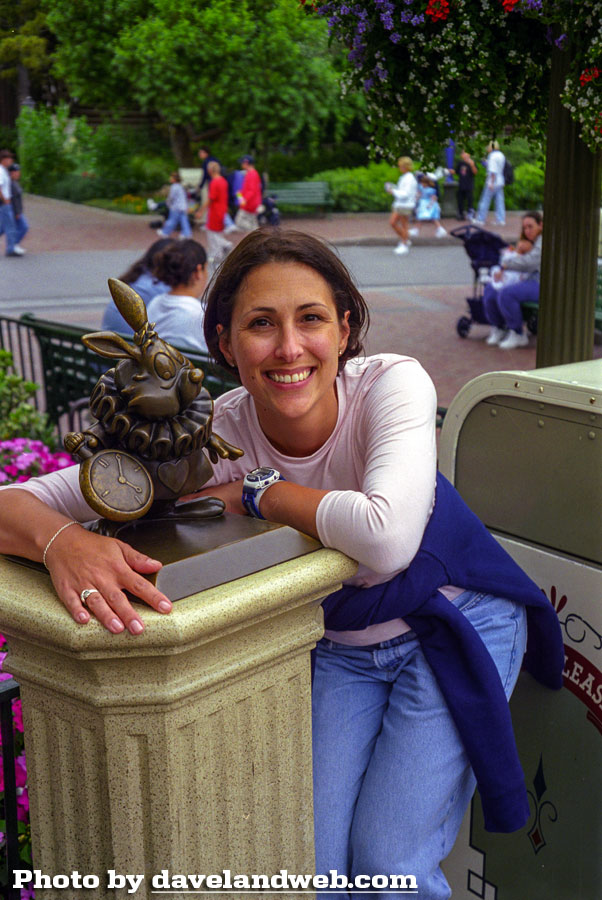 Arlette posed with her Ginormous Mickey Hands as we exited Main Street, U.S.A.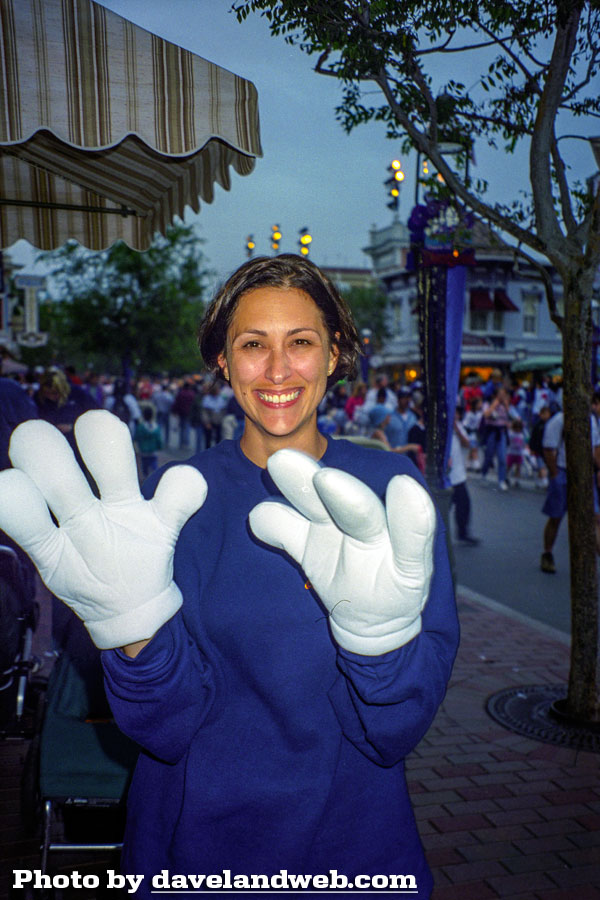 The last one for the day was us exiting the park on the Tram.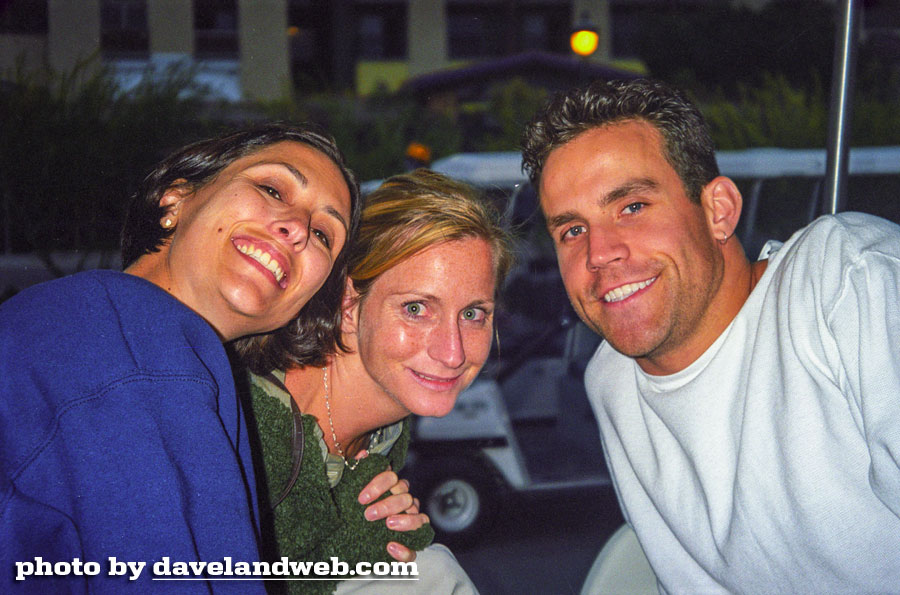 Of the four of us, I am the only one left in San Diego, but we all still keep in touch. When we returned to work, the CEO's assistant said she was sorry she didn't get a chance to talk to us the day before. We hadn't even been missed!
See more Daveland vintage & current Disneyland photos at my
main website.