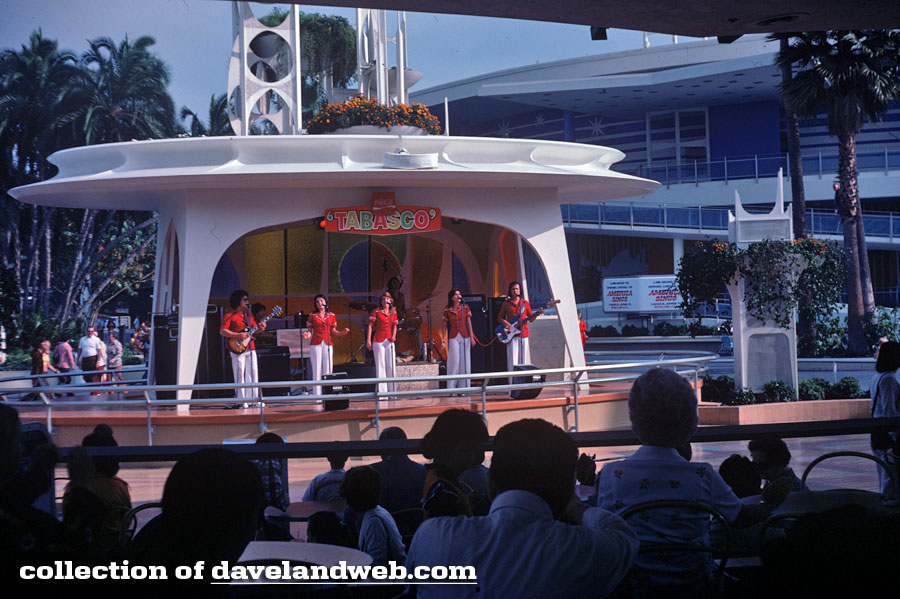 No, I am not talking about the hot sauce, but rather the hot little band that performed at the Tomorrowland Terrace area of Disneyland. This April 1975 shot shows the group giving guests their all. On a web forum I found this comment from the drummer of the group:
I am the drummer of that group called Tabasco and we were in Tomorrowland terrace at Disney World and at Disneyland. We were in Orlando in 1974 then in Disneyland in 1975. We had a lot of people that only went to the park to see our band, not caring about the rides, and that meant a lot to us, and that is why we remained for 8 years as the house band. We went back to Disney World Orlando in 1982 and we stayed there until 1989 at the Terrace, but we also played at the Tomorrowland Theater and in front of the castle for special events. Our agent was Sonny Anderson (RIP), great friend and musician.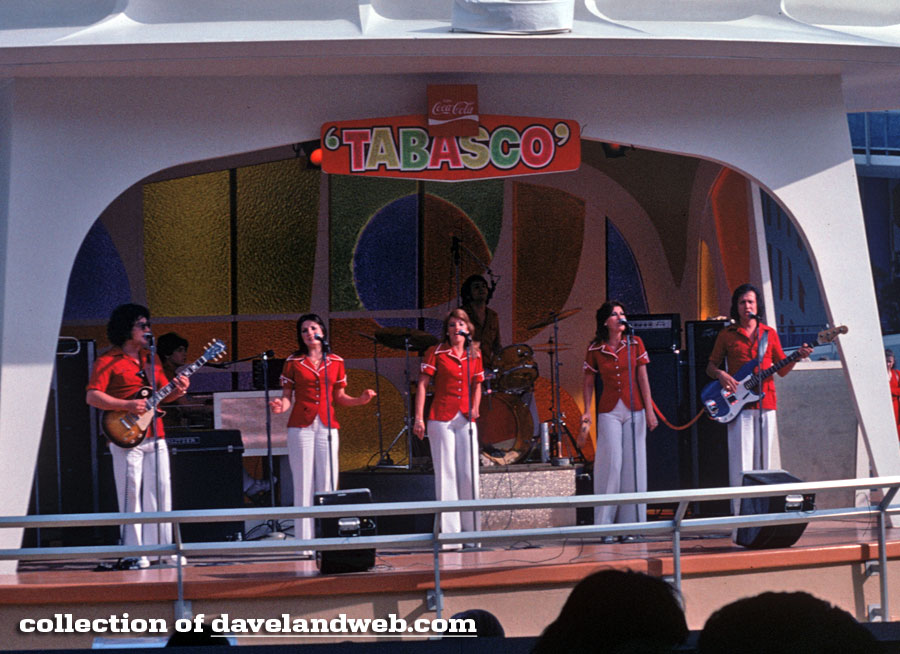 Tabasco plays "Conga!" at Tomorrowland Terrace 1989:
1979 "Saturday Night Fever" medley:
Any of you readers out there remember Tabasco?
See more Daveland Tomorrowland Terrace photos at my
main website.