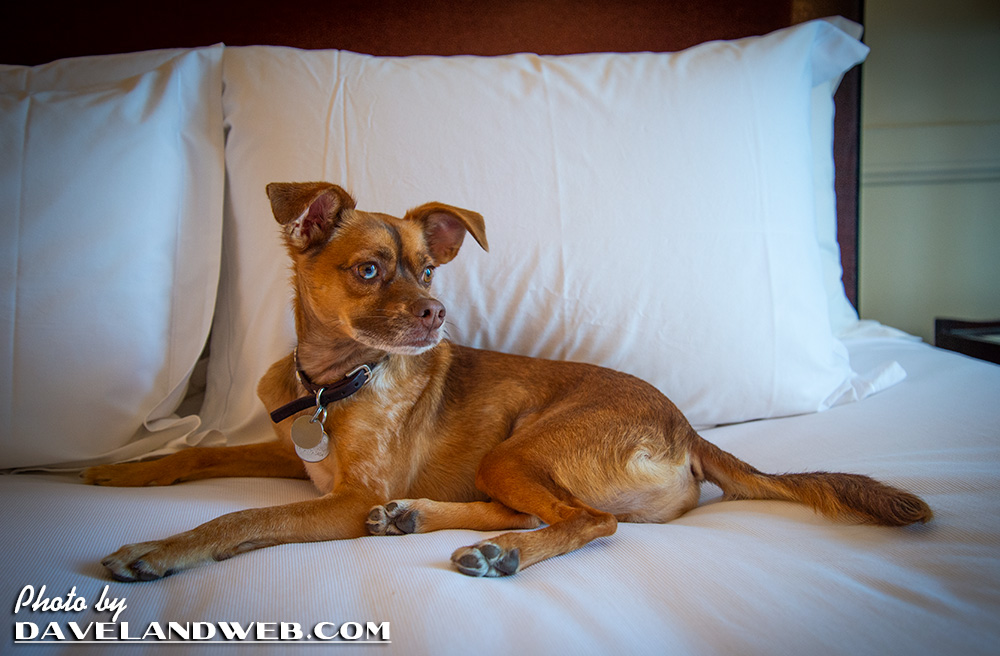 Willis was very excited to check into Room 15 at the Marmont; neither one of us had ever stayed in that one!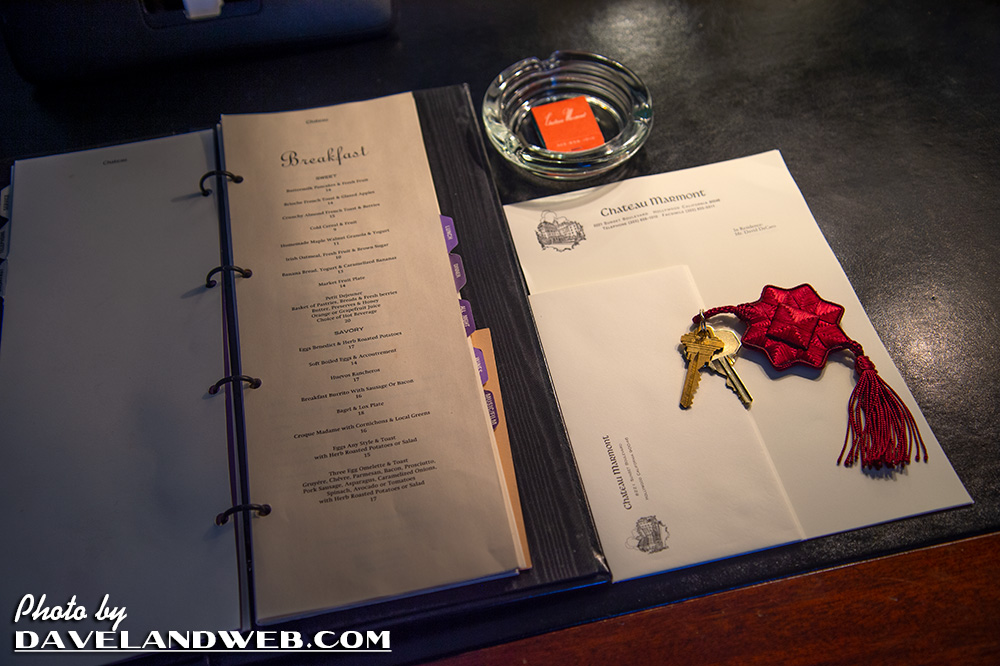 Willis had to blink a few times to make sure he wasn't dreaming; a private balcony above the entrance.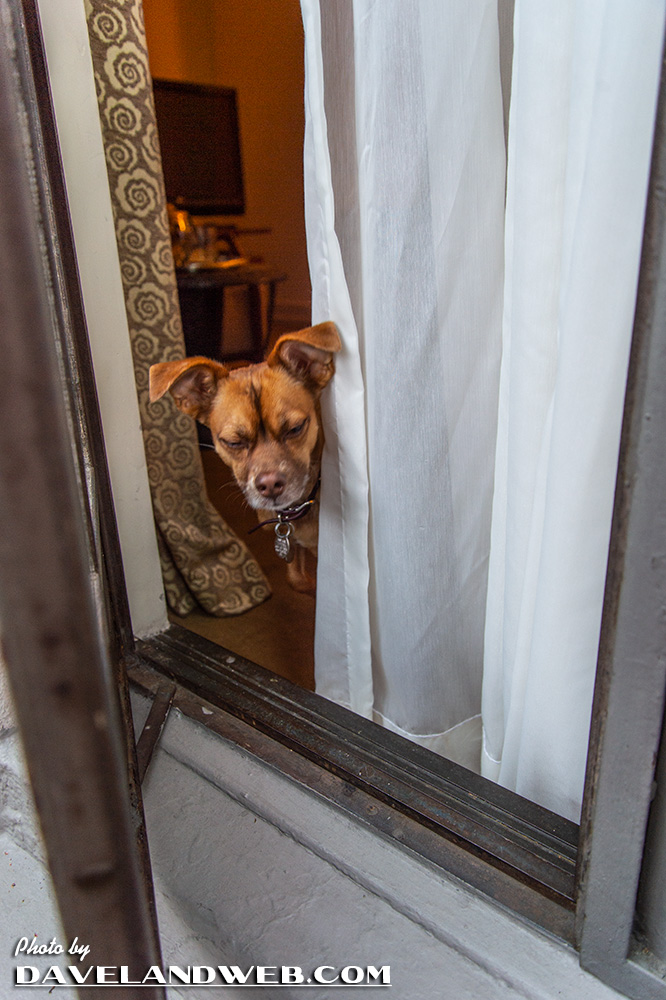 Looking up, this angle seemed familiar. I took the photo and hoped...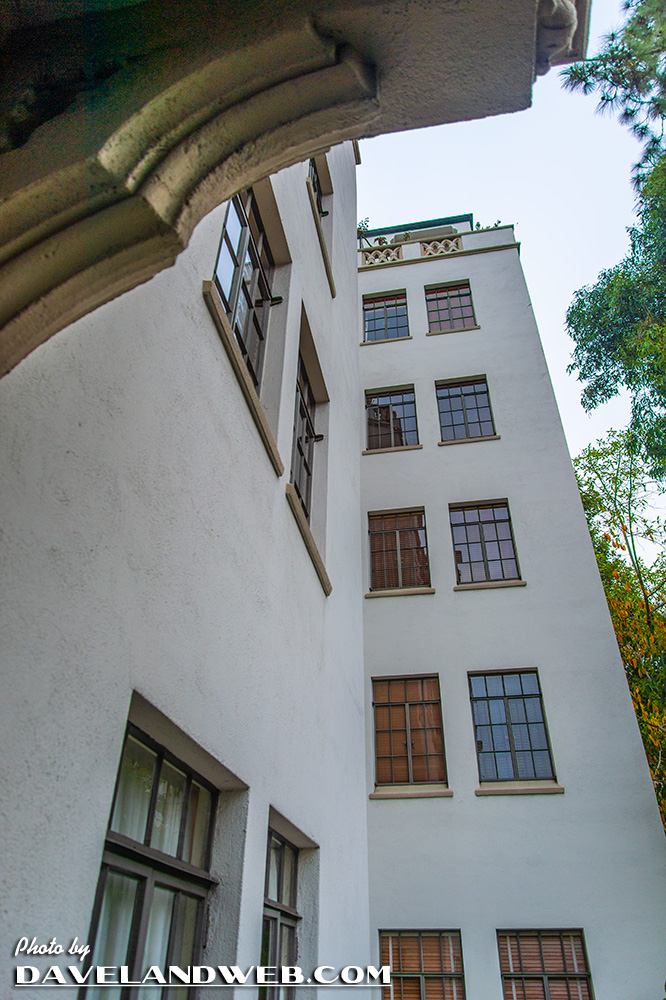 Close, but no cigar. Still, I did feel the aura of Led Zeppelin who supposedly rode their motorcycles through the lobby of the hotel back in the 1960's.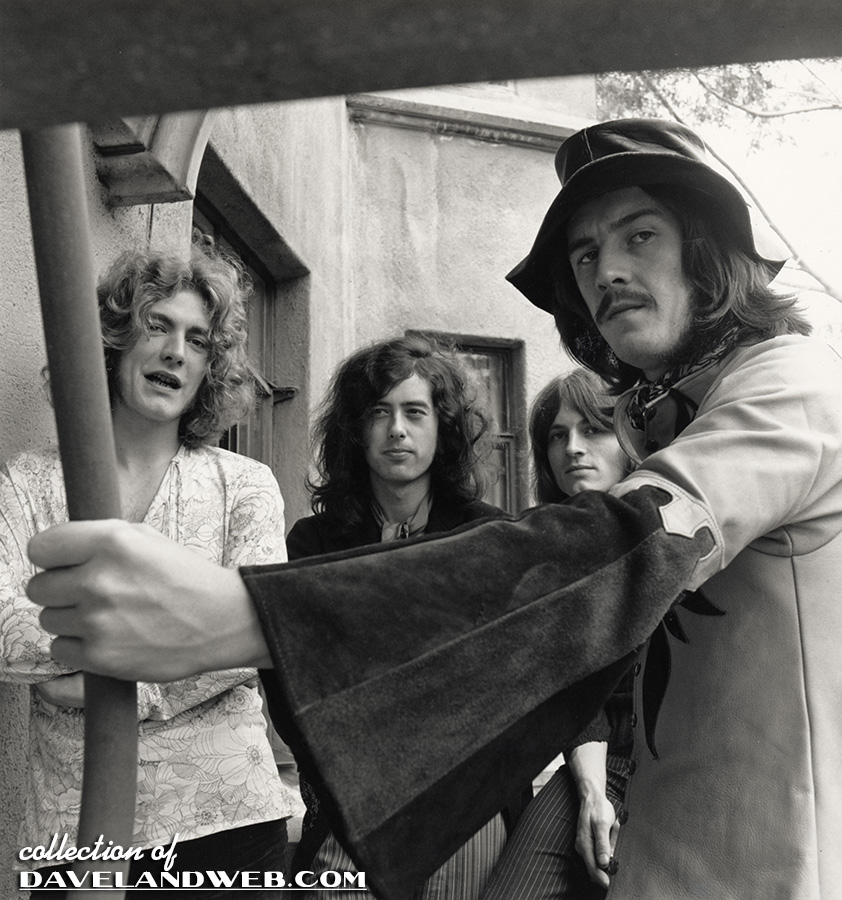 The decor at the Chateau is a mishmash of art deco, upscale linens, and shabby-chic antiques.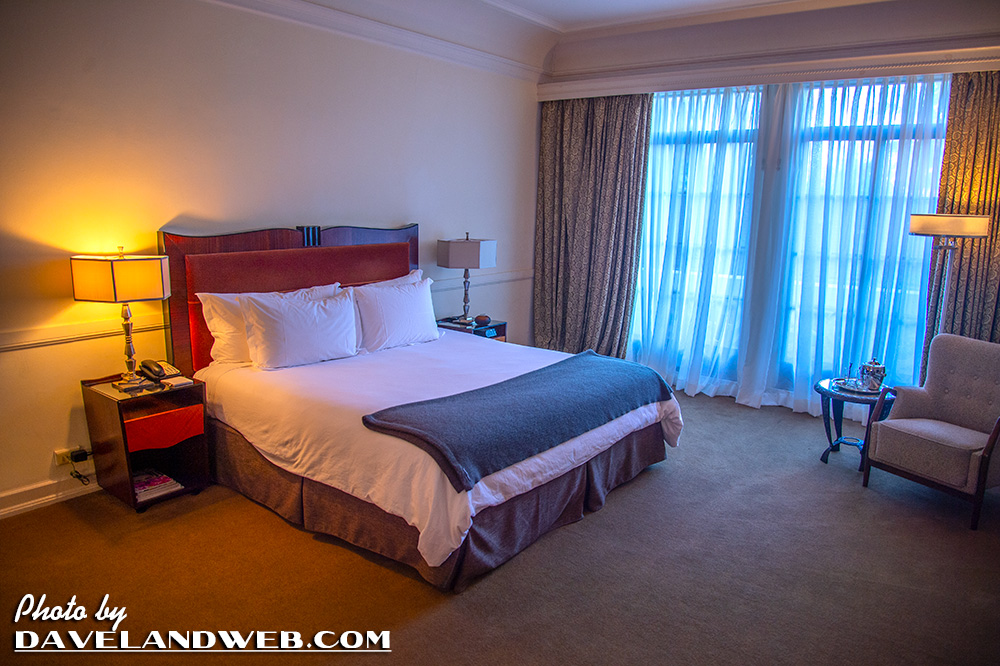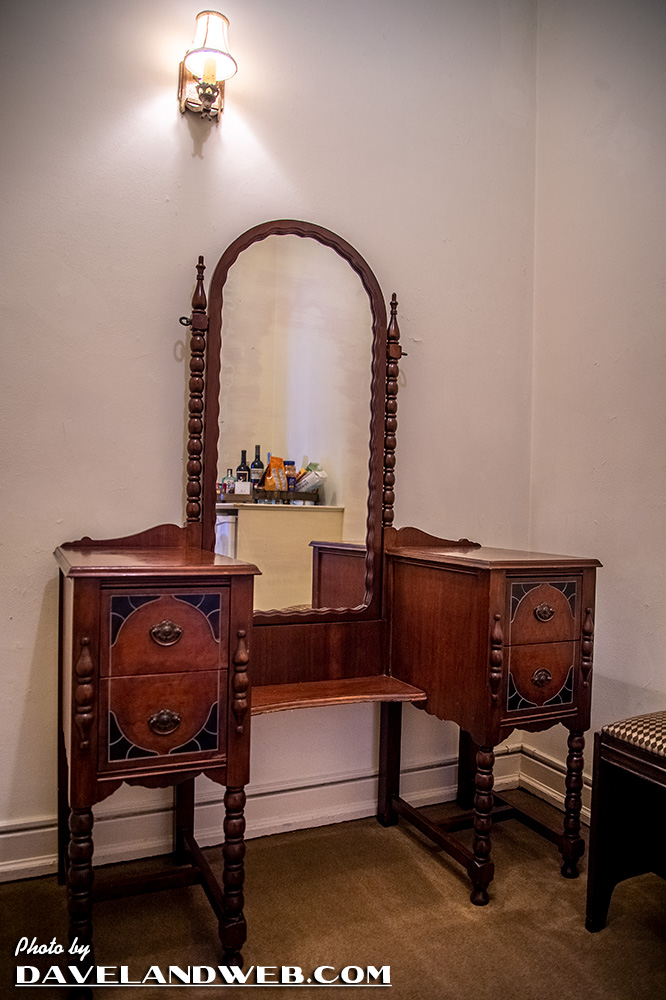 Somehow it all works together, making it feel like an old friend that you've known for years.
Thirsty? Everything you need for a pre-dinner cocktail is at your fingertips:
Christy rejoined us for a toe-dip into the pool: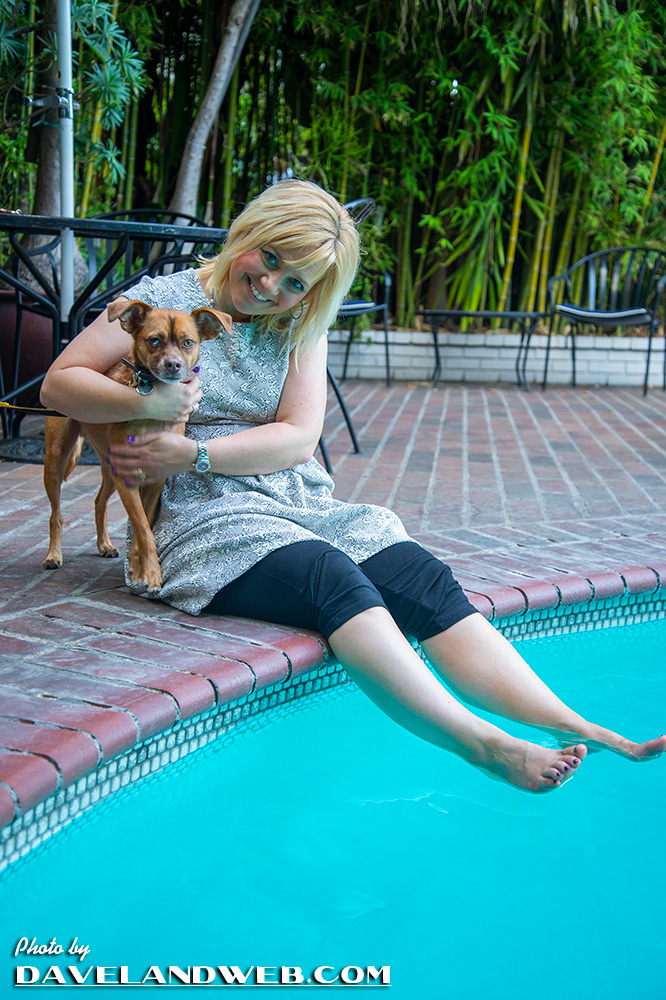 A few traders visiting from NYC had been drinking all day at the Roosevelt Hotel; they brought the party back to the Chateau, including a gigantic blow-up swan.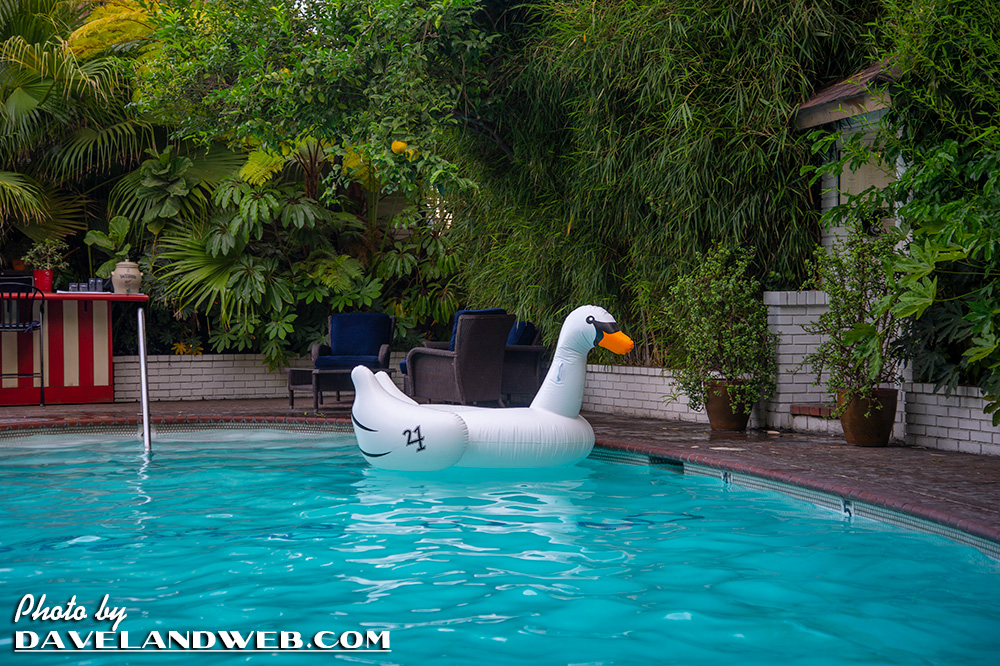 Fortunately, the management ousted them from the hotel, and all was back to normal. A glass of Cabernet by the pool made it all ok.
Since the restaurant was full, we ordered room service and enjoyed dinner on the balcony.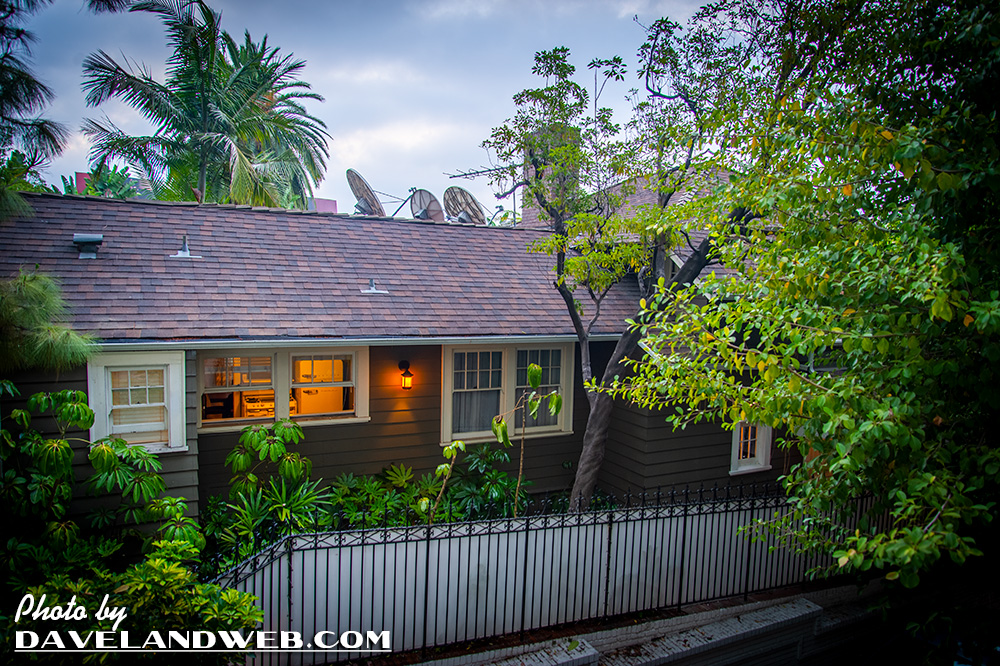 Nighty-night; see you next time as we travel to Griffith Observatory.
See more Daveland Chateau Marmont Hotel photos on my
main website.