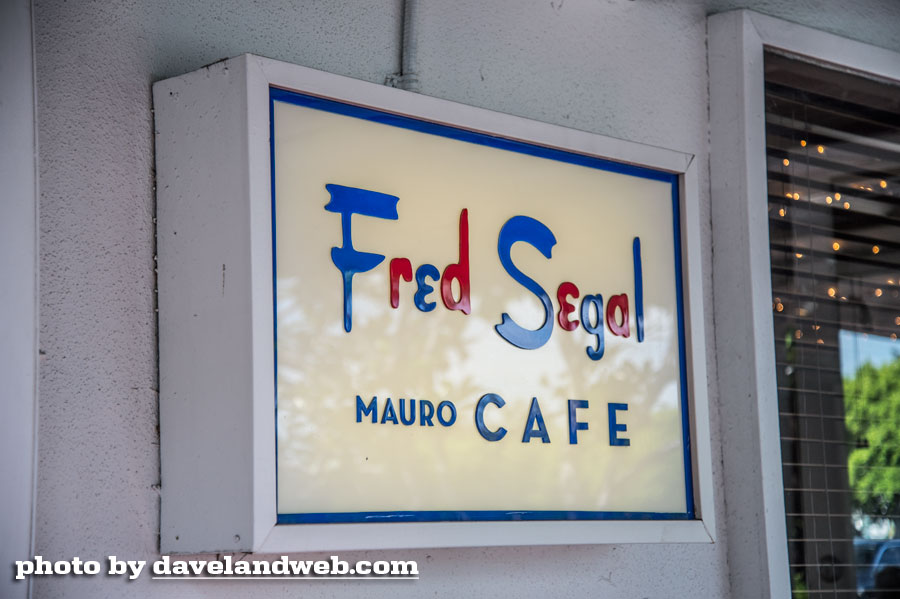 First destination in Los Angeles: Mauro Cafe at Fred Segal in Hollywood. The staff is friendly (they all look like budding models/actors) and the food is fresh and delicious. One of my favorite lunch spots.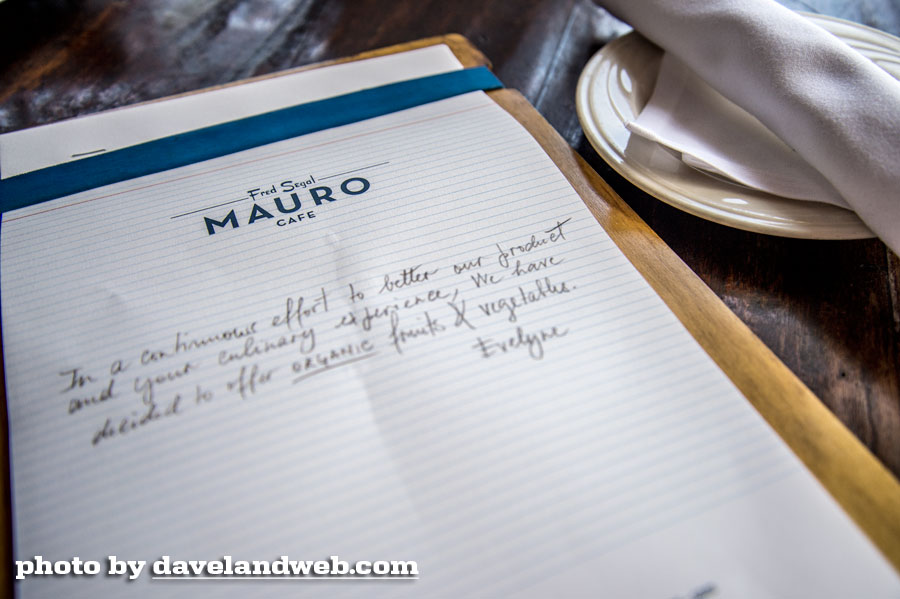 All three of us ordered the Balsamic Chicken, which is one of the best entrées on the menu.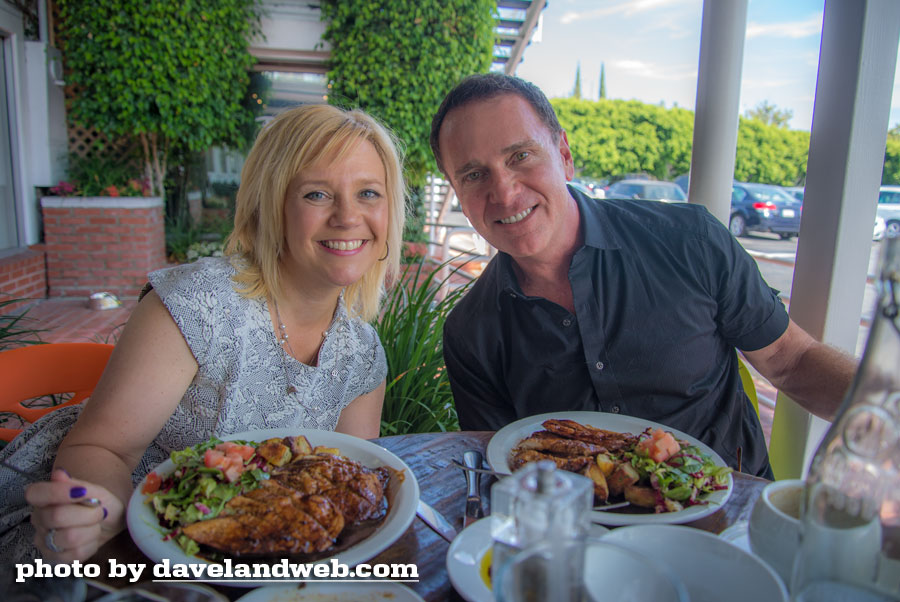 Willis was well behaved the entire time, other than when a mailman walked onto the premises. Then it was sheer mayhem.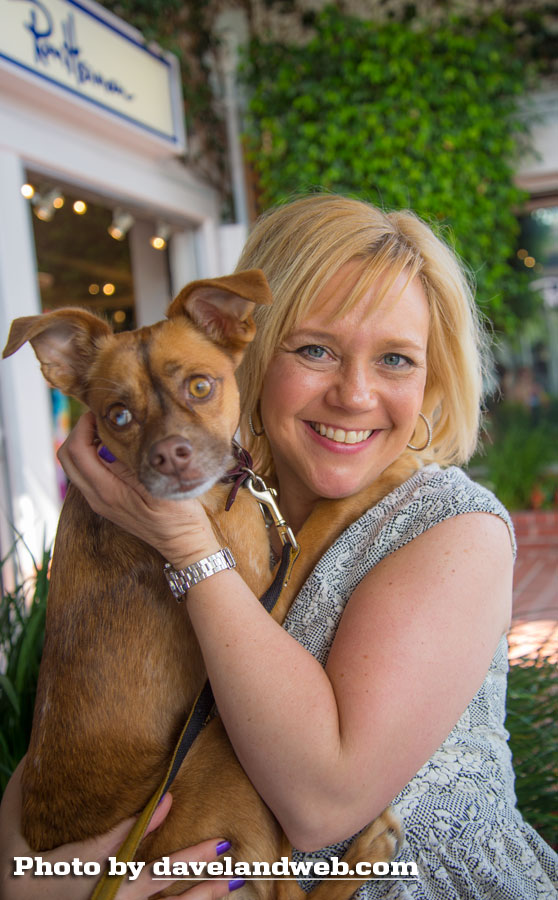 The Chateau was full for the first night, so Christy had to stay at the Sunset Tower on Hollywood Boulevard.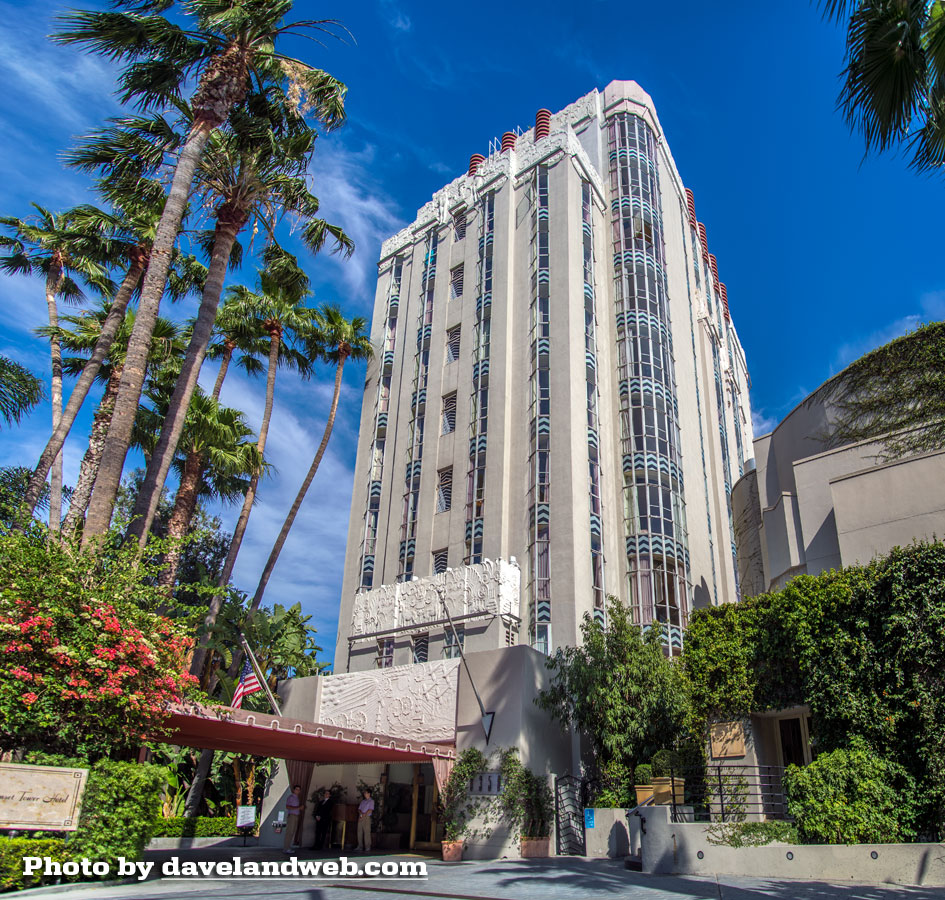 It had been years since I'd stayed there, and the lobby had undergone a major renovation. The original marbled art deco splendor had been covered up with paneling and looked like every other modern boutique hotel. Fortunately, the exterior retains its original details.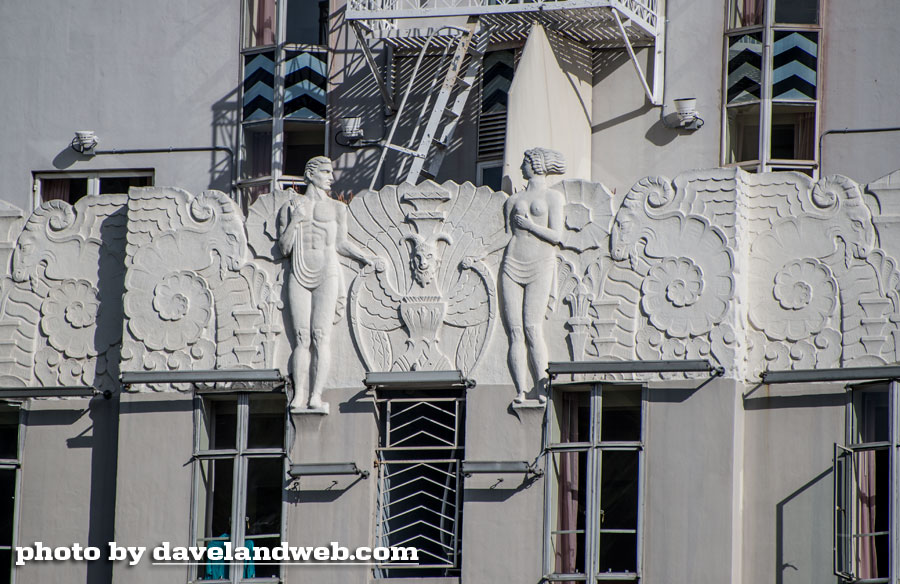 Her room was good-sized, with all the original art deco touches that I remember.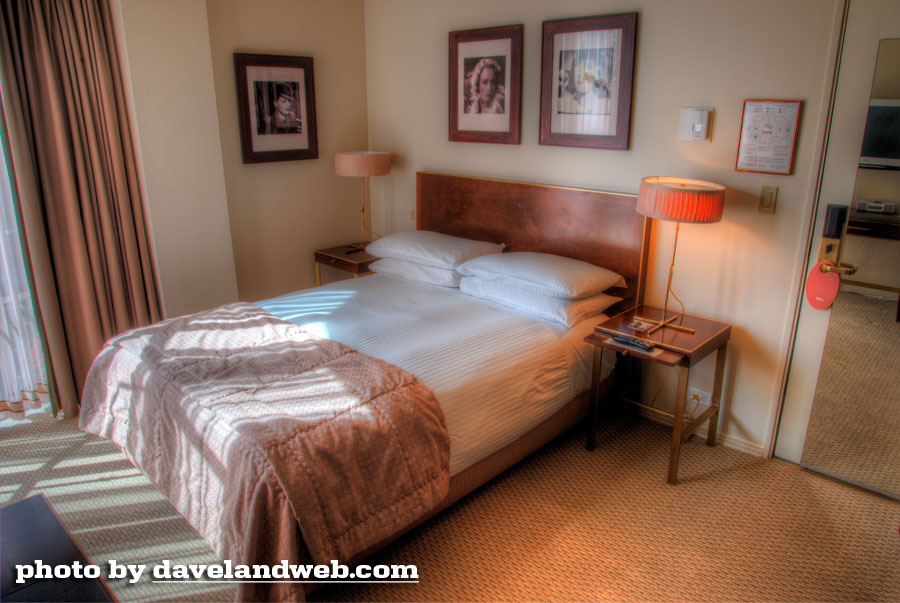 Love the moulding!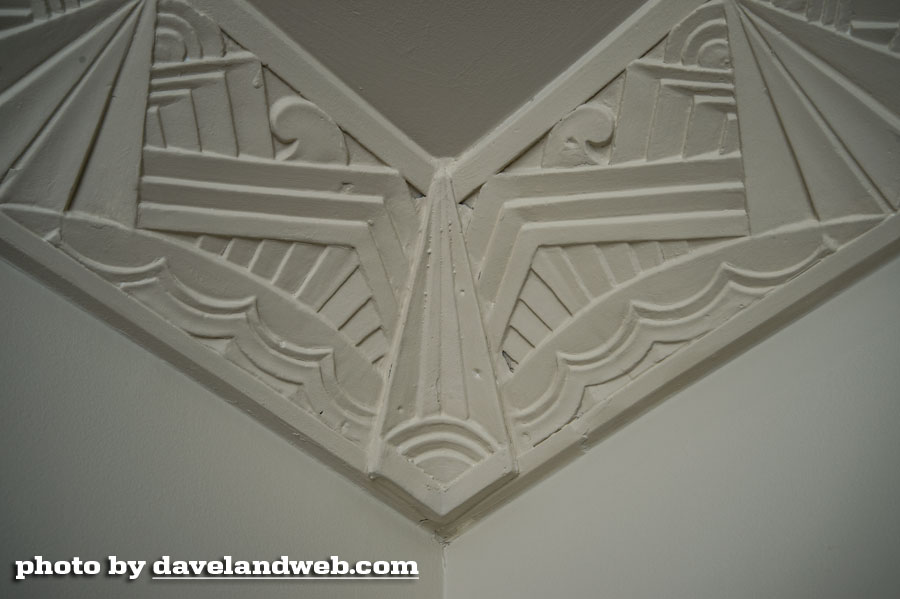 It was tastefully decorated and very comfortable.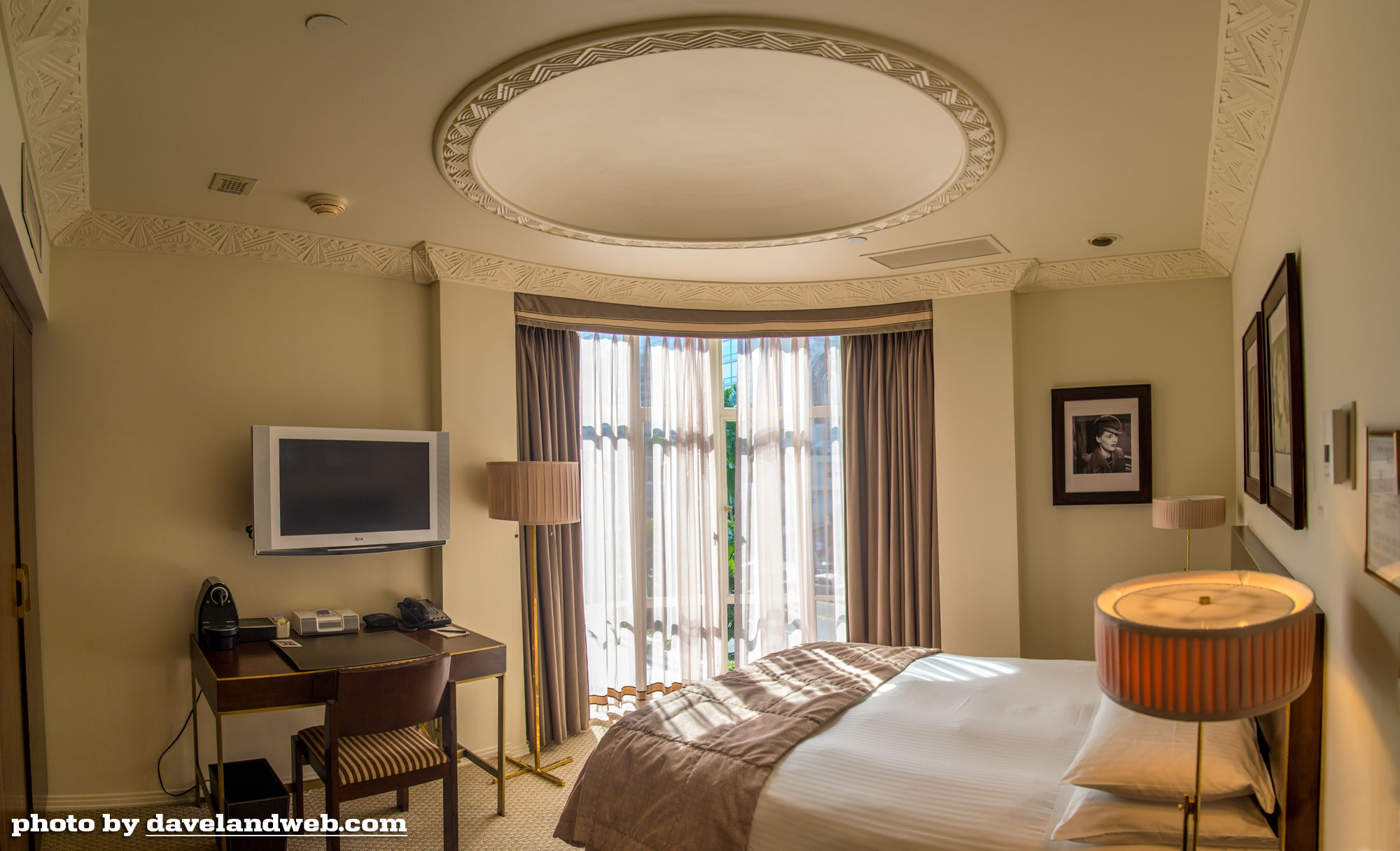 Christy was excited to be in Hollywood, as you can see in this photo.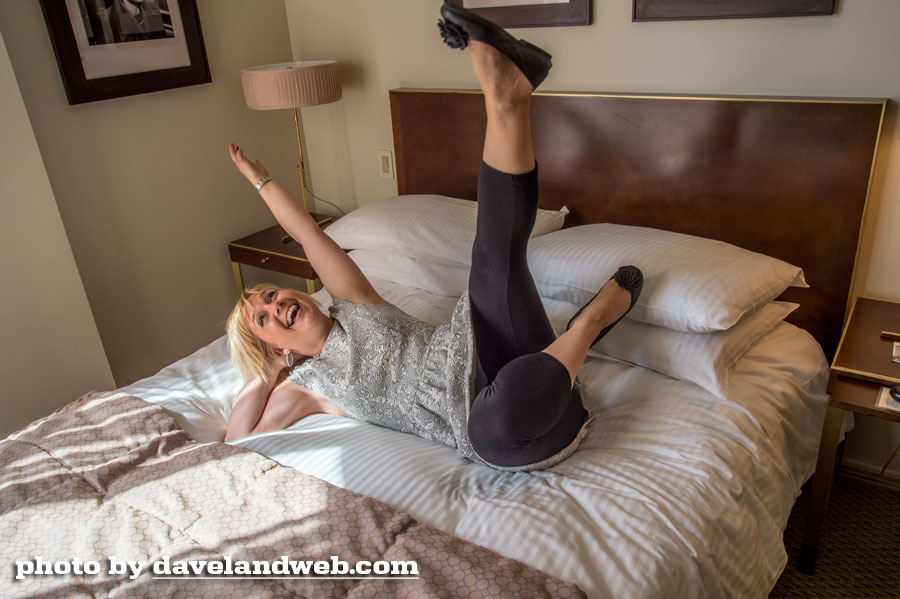 Christy's room had a wonderful view of Sunset Boulevard:
Across the way is the Comedy Store: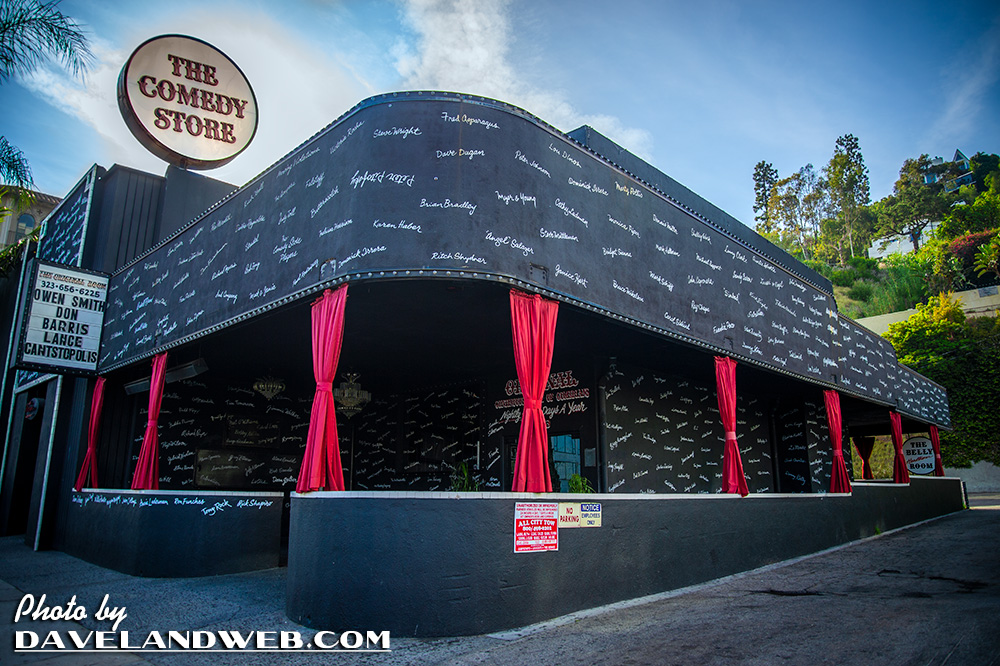 which was once the legendary Ciro's Nightclub: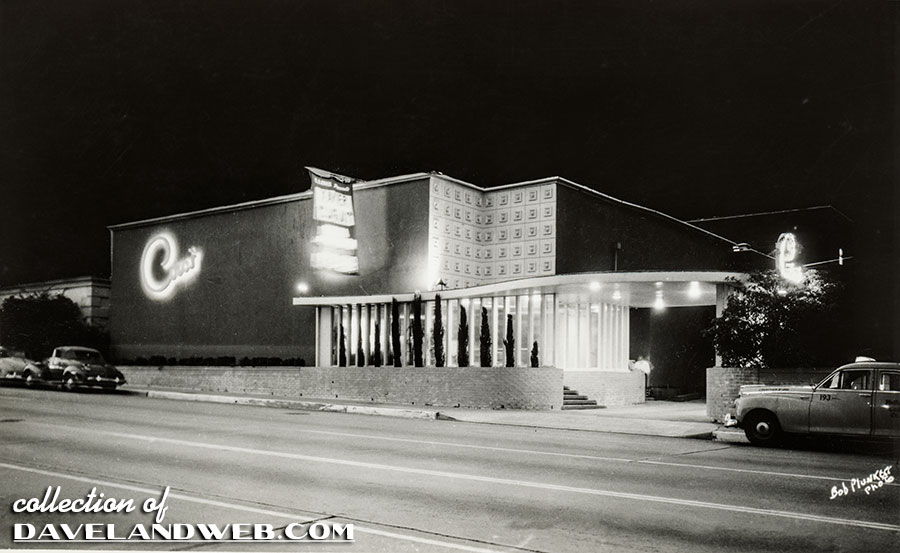 Back to the Sunset Tower, here comes a wave of vertigo; I'm sure Jimmy Stewart had visited here before!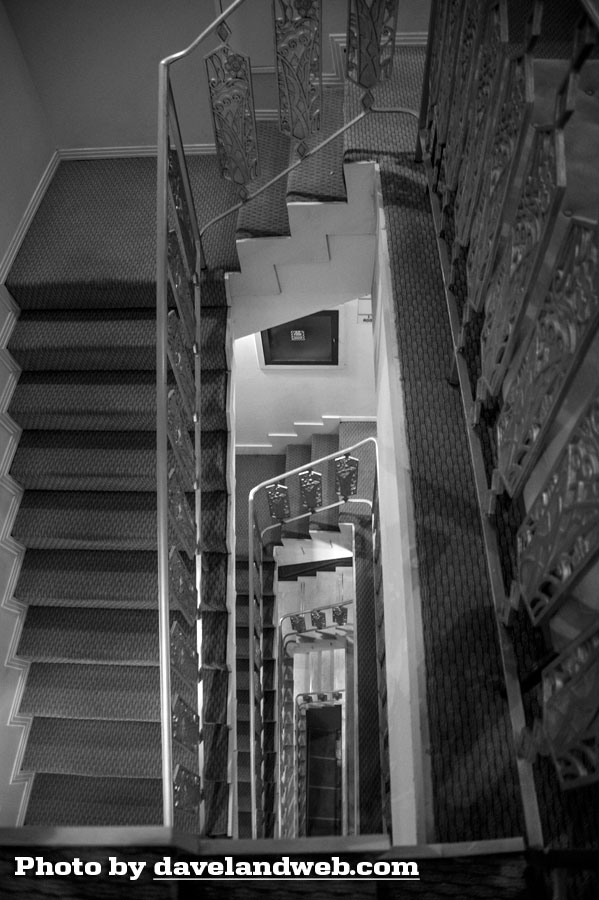 I dropped off Christy, leaving her waving at the window: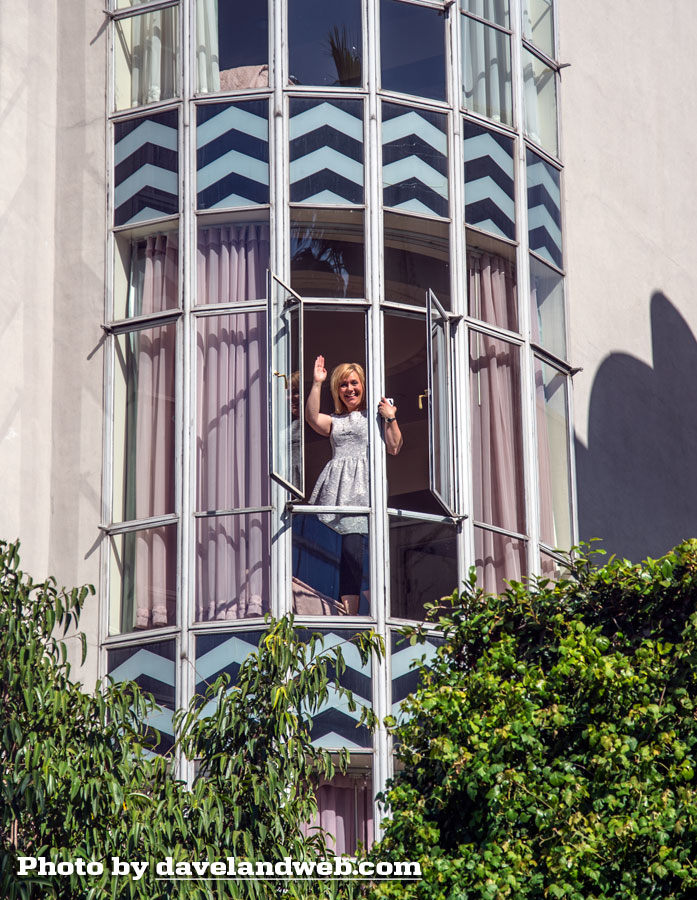 and then it was time to check into the Chateau: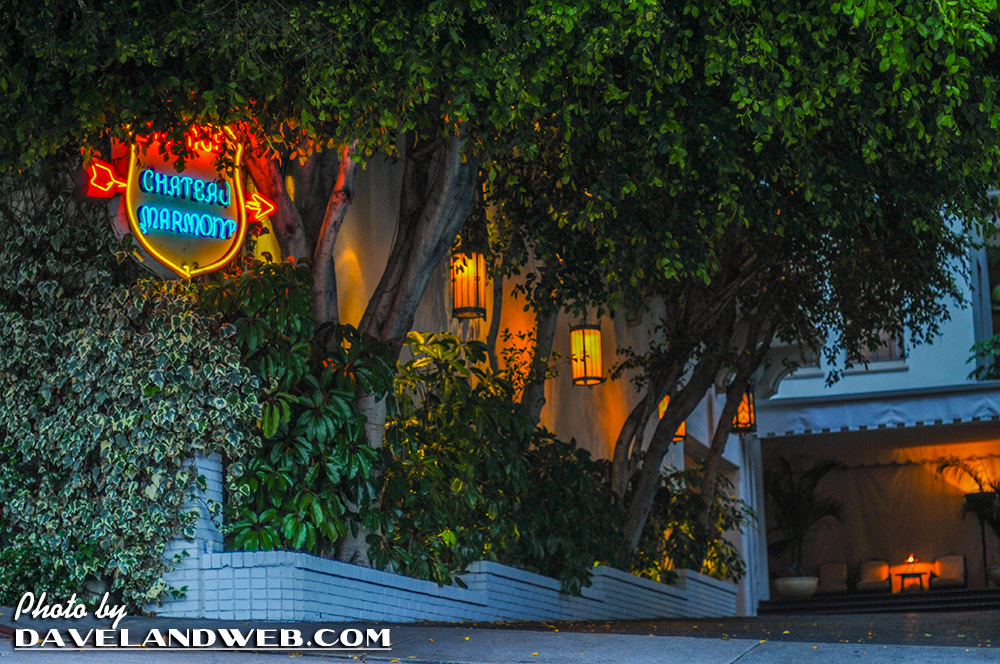 More to come…
See more Daveland Sunset Tower Hotel photos on my
main website.