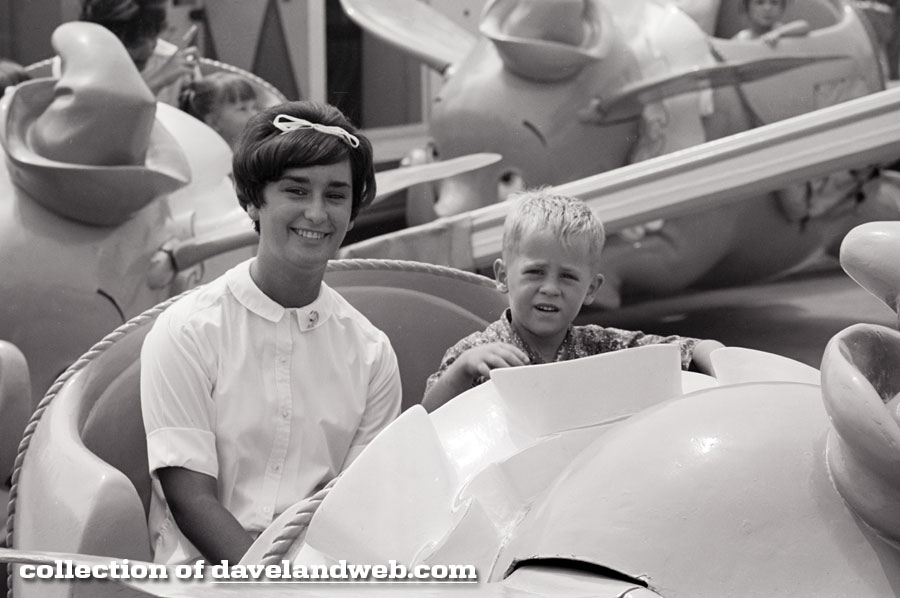 Dumbo takes center stage for today's post as we see our 1963 family enjoy a spin around the block aboard the famous flying elephant.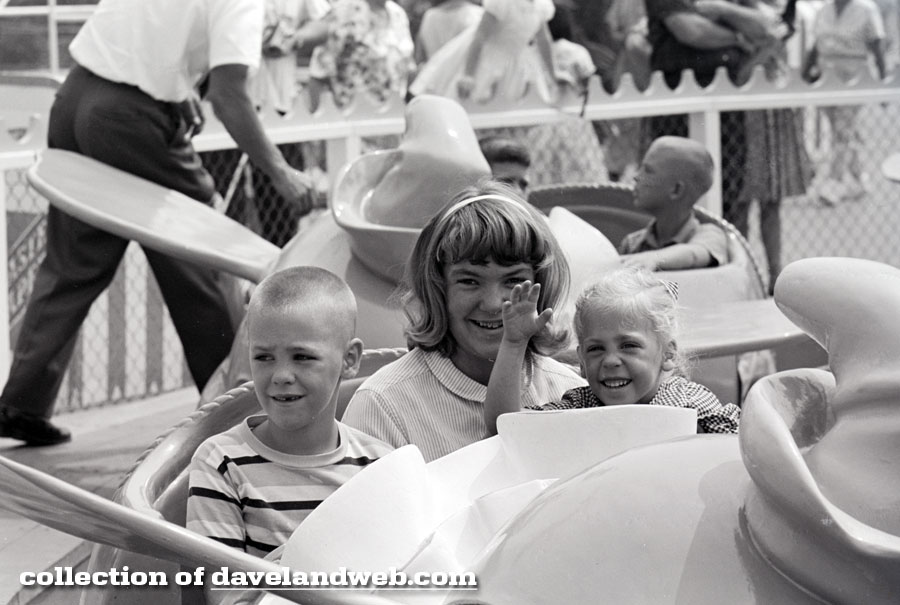 Whoa! Hands inside the vehicle, please!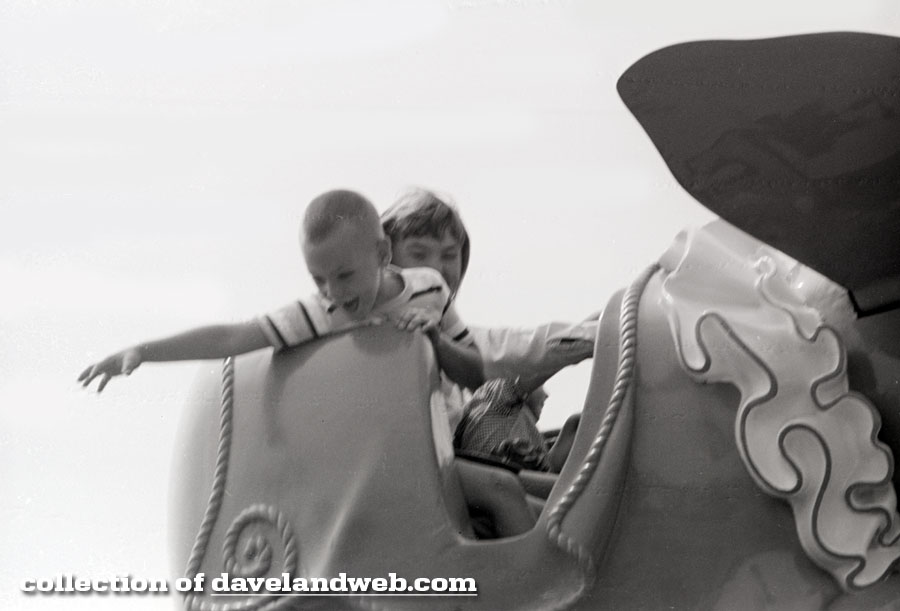 Phew! Made it through without getting sick. Now I just need to fix my hair.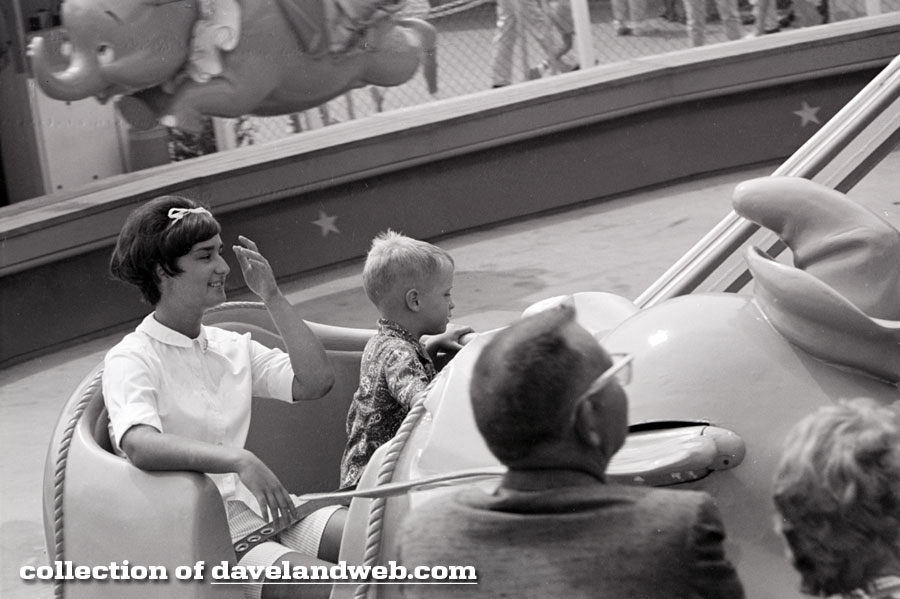 I end this one with two mystery shots; anyone able to identify these locations?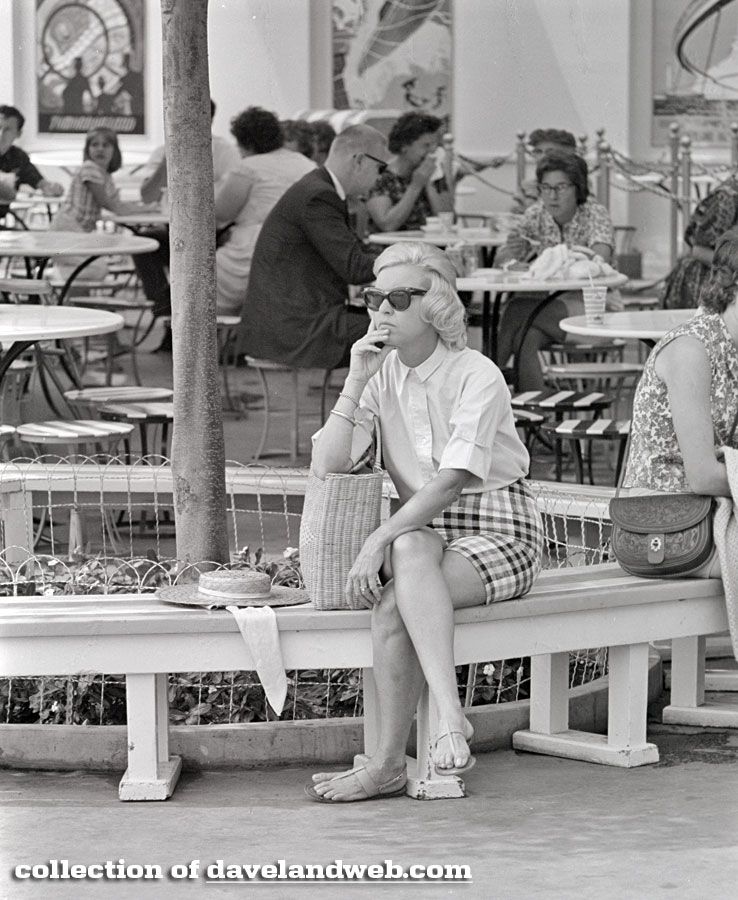 Looks like this little girl's beverage helped quench her thirst!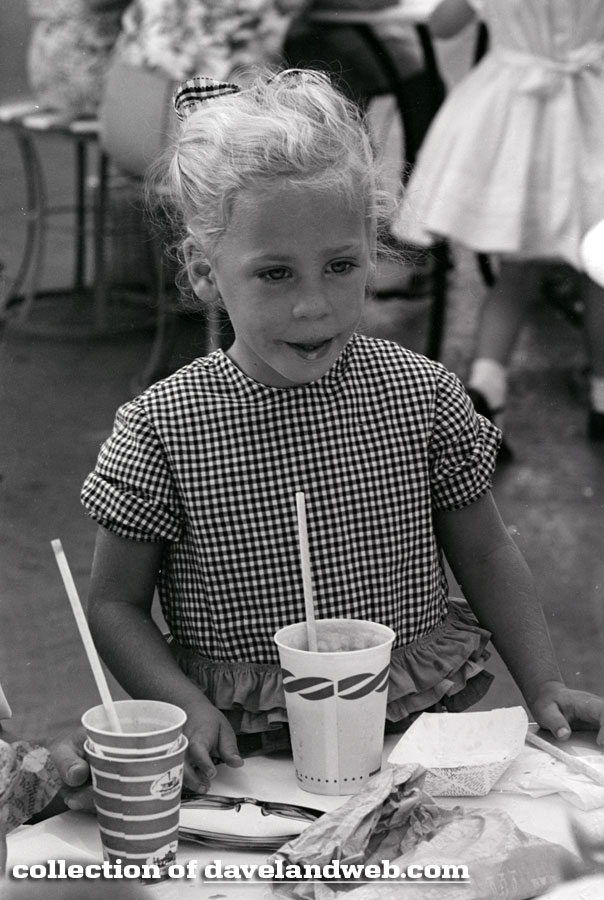 See more vintage & current Disneyland Fantasyland photos on my
main website.