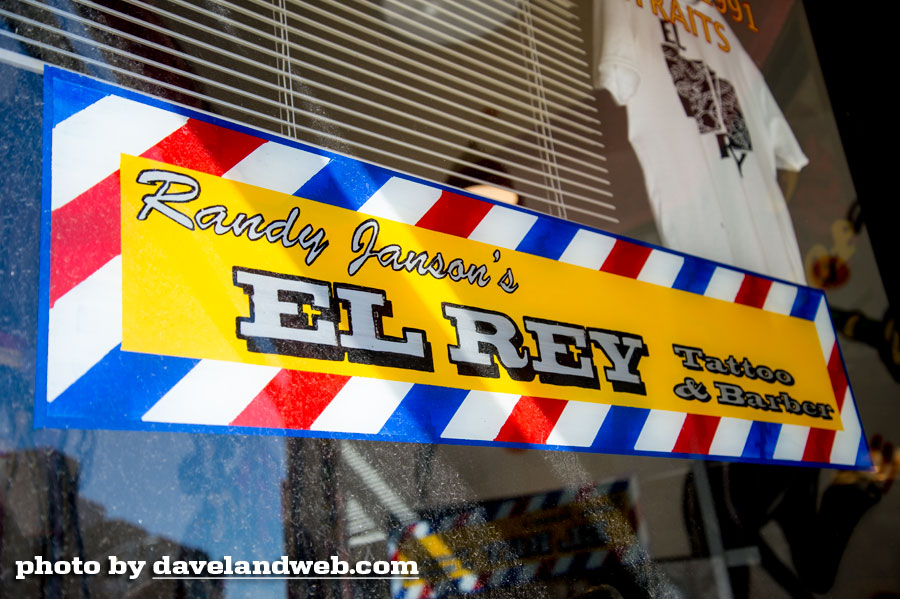 Today's post shows photos from a shoot at El Rey Tattoo and Barber.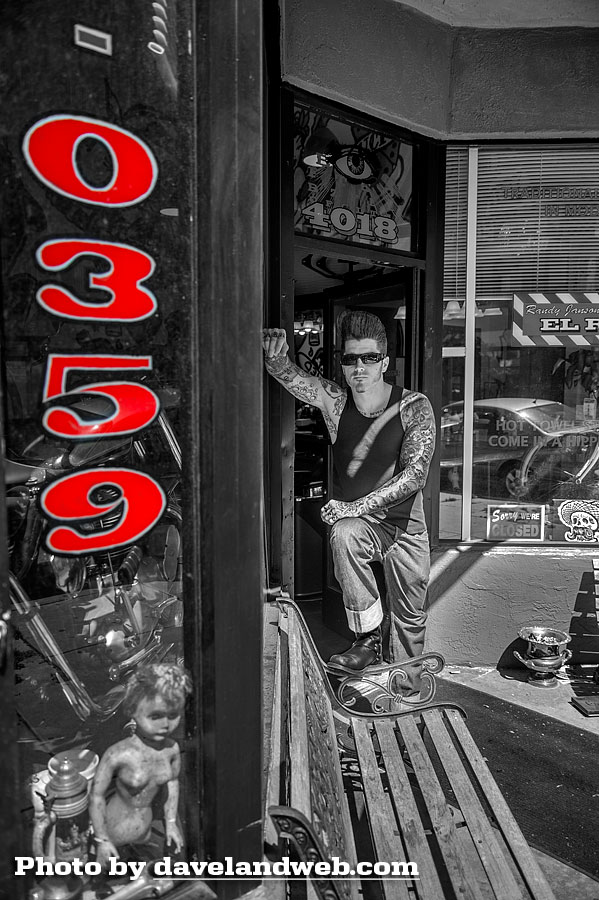 Barber Robbie "Bravo" Bazzani asked if his hair should be small, medium, or large. I had to see large. And it did not disappoint.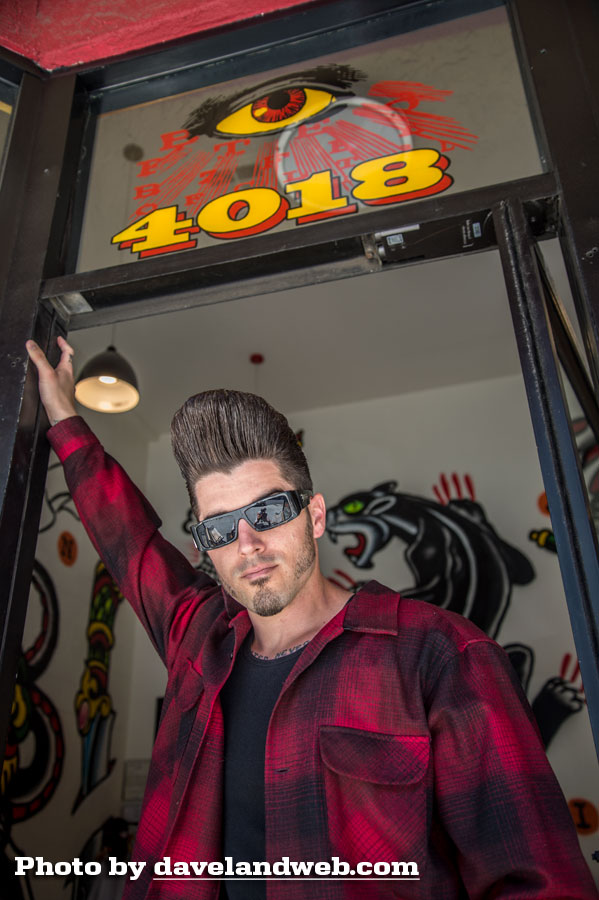 I had no idea what a cool place this hole-in-the-wall Tattoo and Barber Shop would turn out to be. Located in the City Heights neighborhood of San Diego, El Rey Tattoo and Barber is like walking into another world.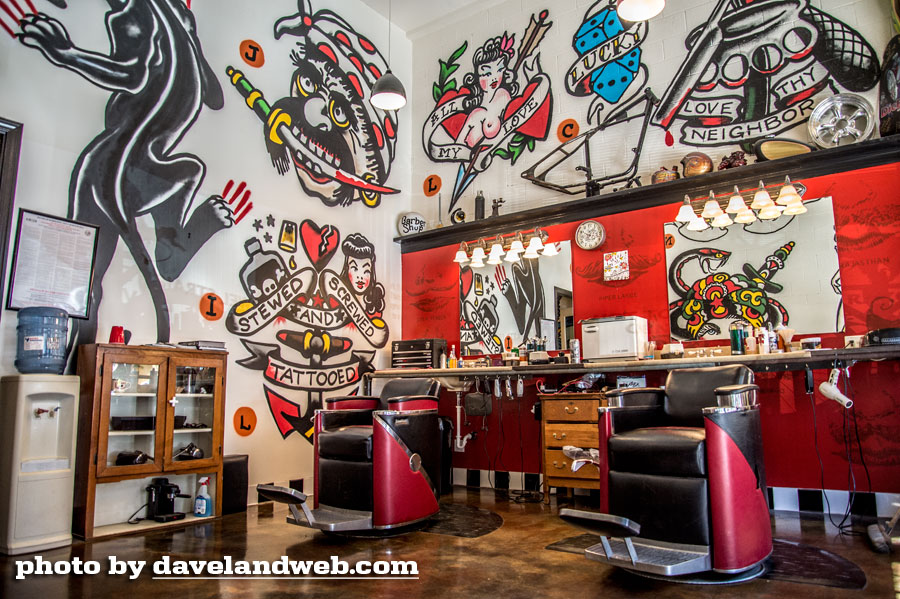 My first exposure to Rockabilly culture was with the music group the Rockats, back in 1994. They were playing at the annual Rockabilly music festival. Imagine Elvis…all tatted up…and with big hair. BIG hair. As founders of the modern Rockabilly scene, all Cat bands were inspired by the Rockats. Numerous appearances on network TV shows like Midnight Special, American Bandstand, Merv Griffin and a featured musical slot in "Where the Boys Are 84" cemented the Rockats' place in Rock 'n Roll History. They toured with The Clash, Kiss, Iggy Pop, and David Bowie, all the while being photographed by Andy Warhol, interviewed by Debbie Harry, and being early MTV favorites. Here they are (with a groupie), the morning after. This is why the hair is a bit smaller.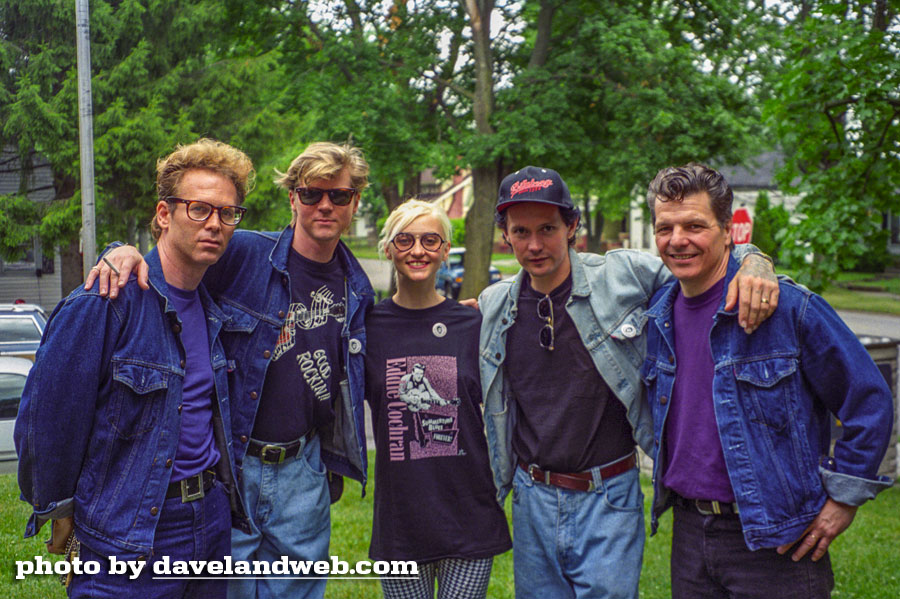 Can you believe this pompadour is done in only 7 minutes?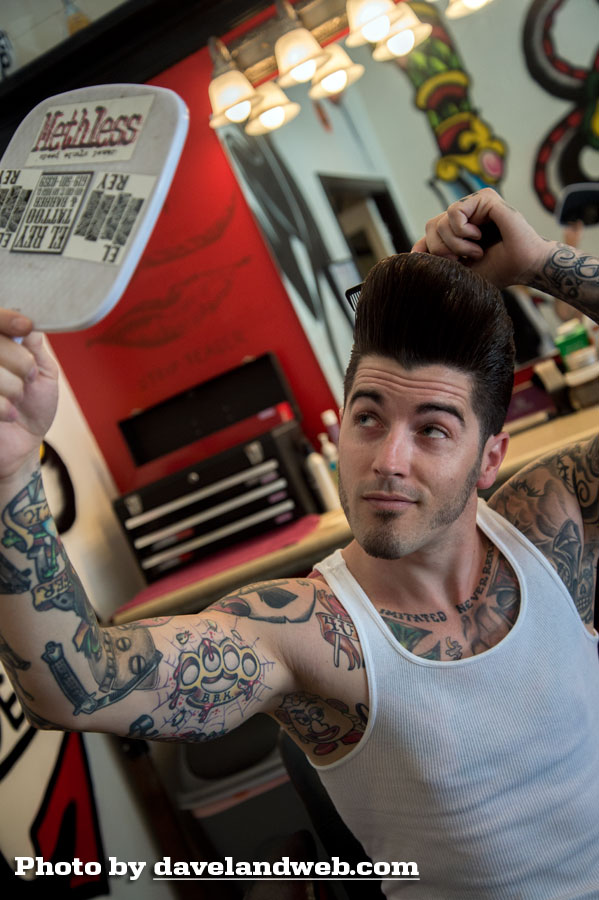 Impressive, at any angle.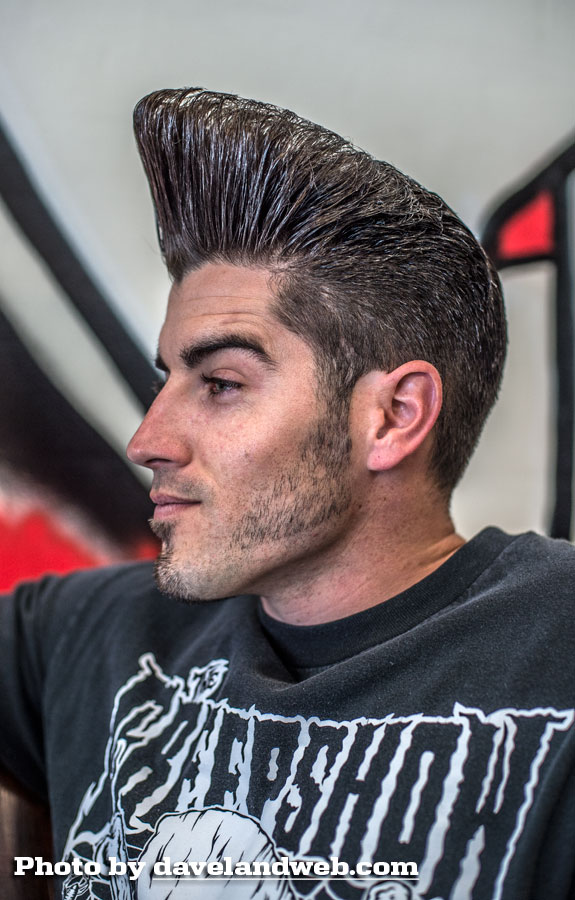 Obviously, there's a lot of hairspray used in the production of such a 'do.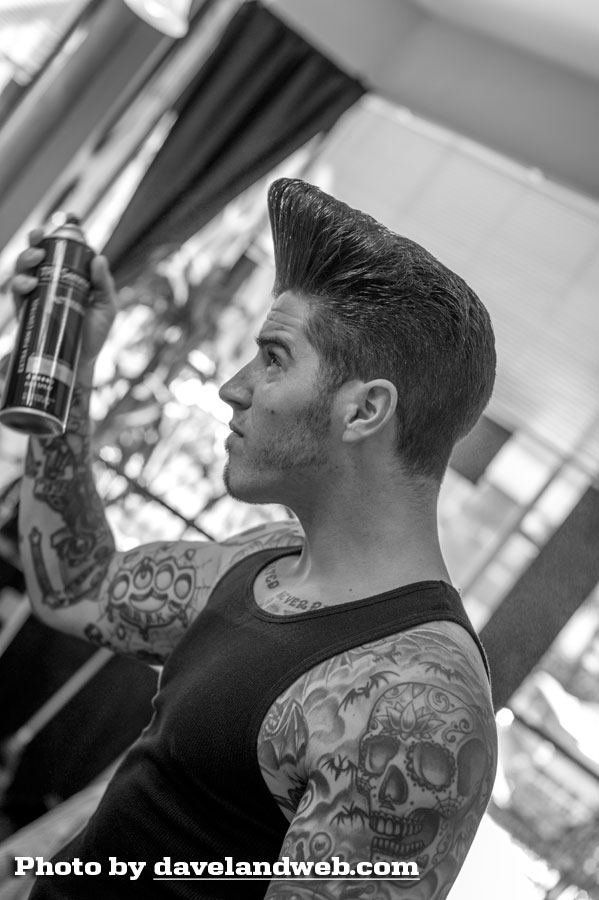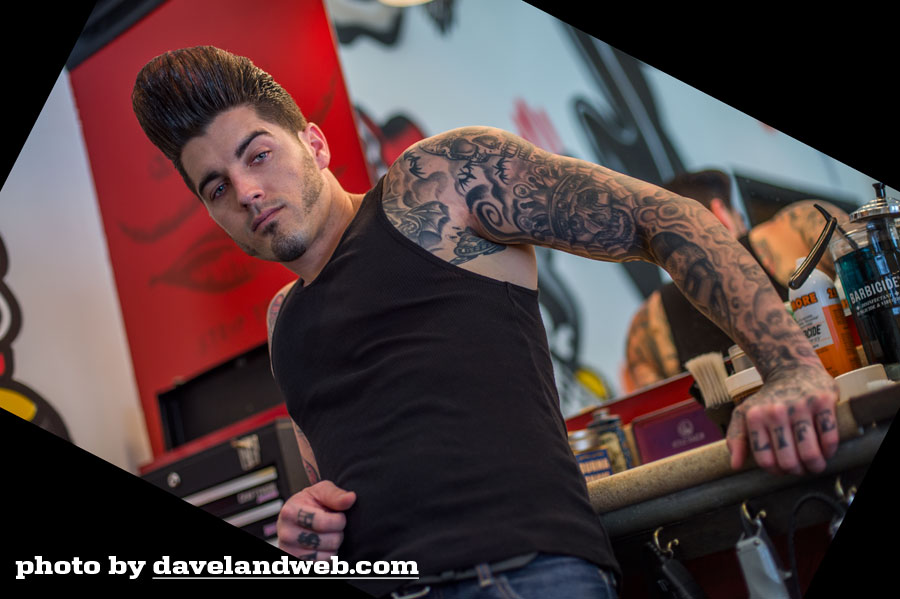 Ready for your cut at El Rey?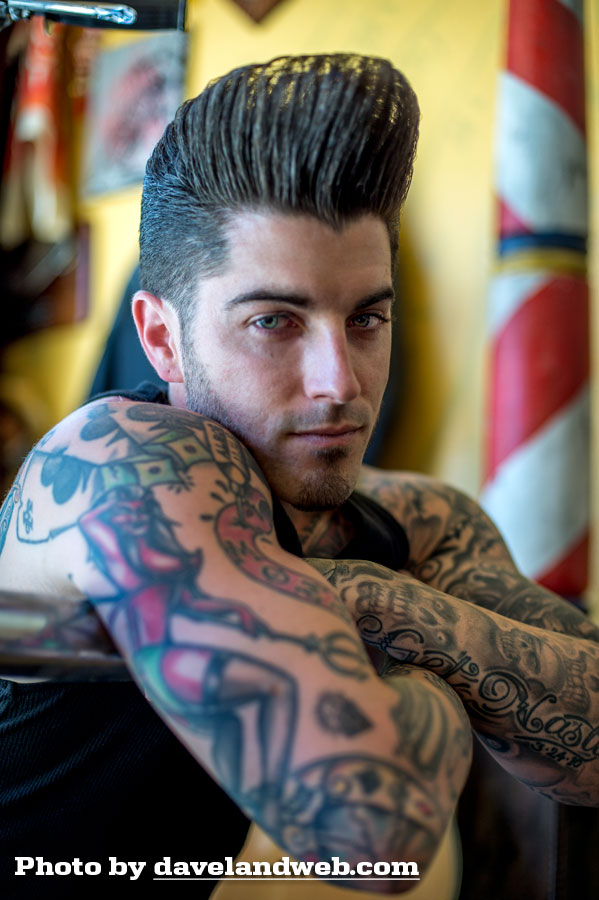 See more vintage & current Daveland photos on my
main website.