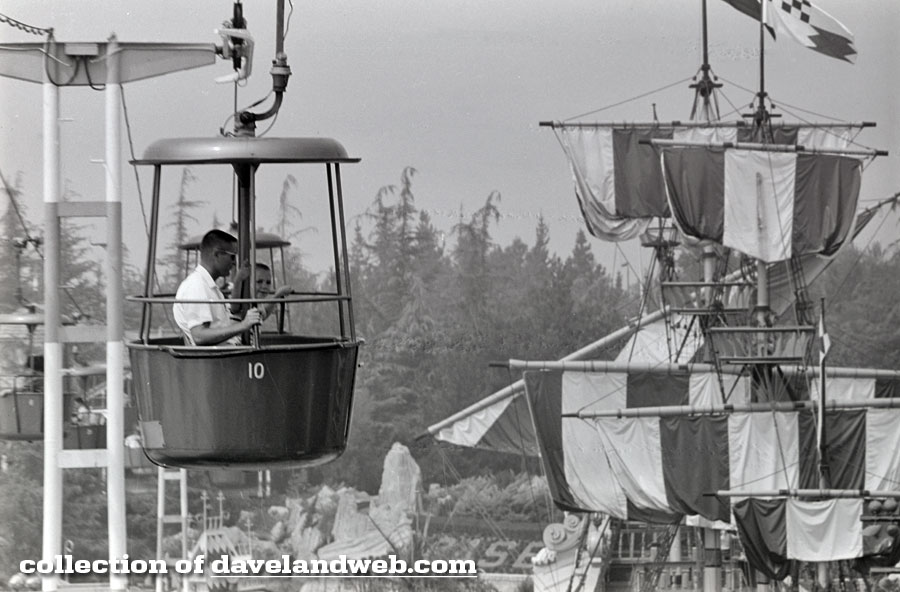 This trio of Disneyland Skyway images almost makes you feel as if YOU were floating over the park. Image one shows a Skyway bucket (the original round kind!) cruising by the Chicken of the Sea Pirate Ship Restaurant in Fantasyland.
Here, Bucket #2 is inside of the Tomorrowland Skyway Station. Below left are the Astrojets, directly in front is the platform where the Yachtsmen performed, and to the right is the Monorail Station. So much going on!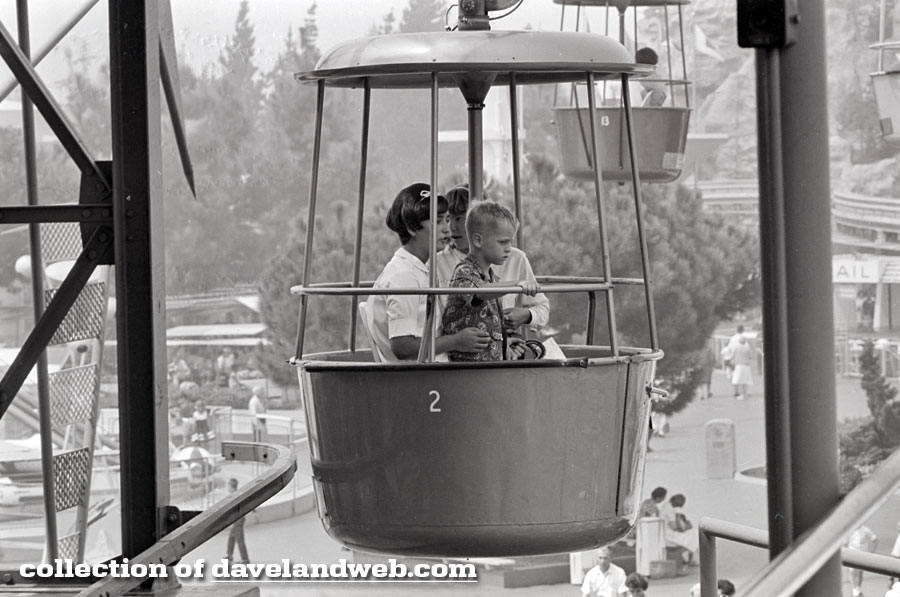 Last one for today was taken from the ground, facing the opposite way of the previous image. In the background you can see the offices on the right.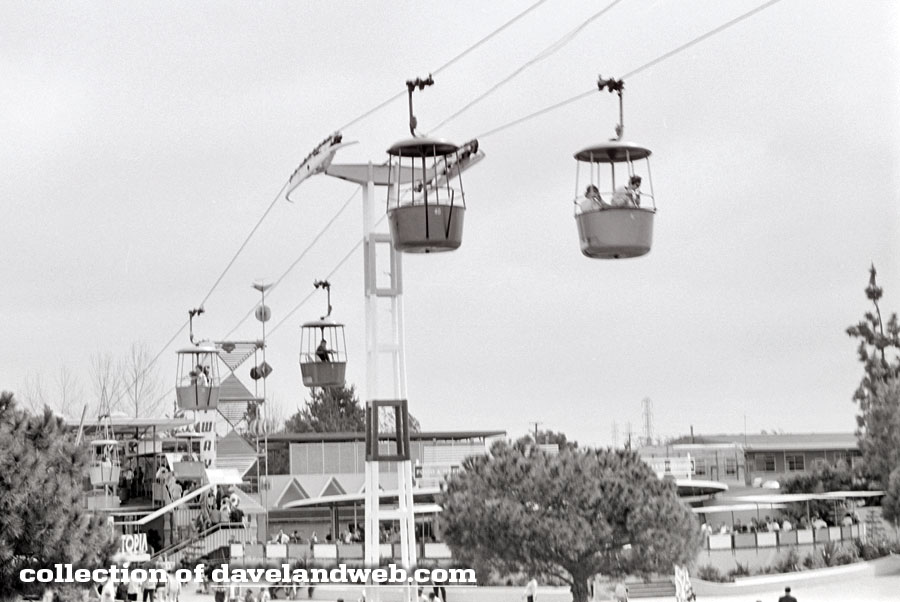 See more vintage & current Daveland Disneyland Skyway photos on my
main website.