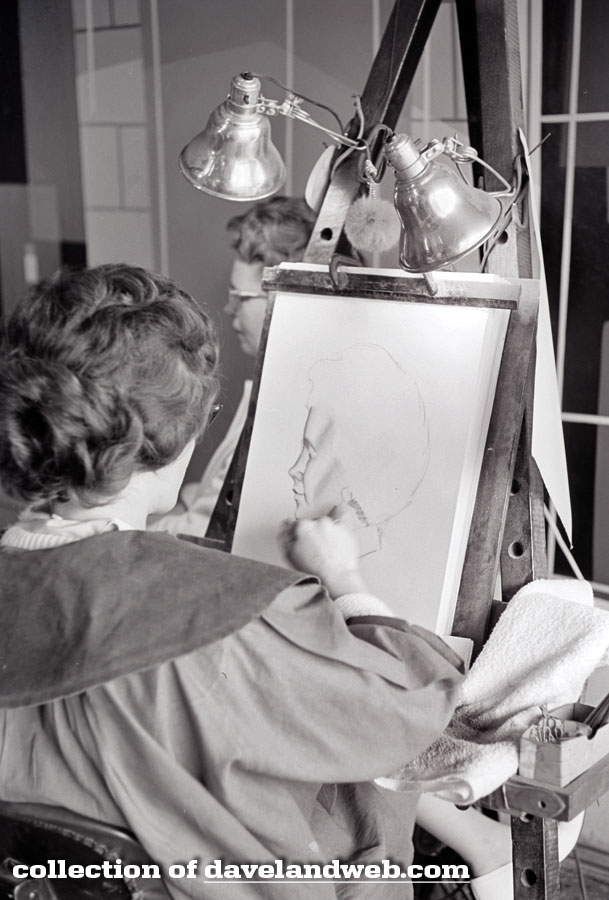 Let's spend hump day in Tomorrowland! I am guessing that this first shot was taken at the Tomorrowland Art Corner. The artist seems to be doing a pretty good job so far.
Shot #2 is a mystery; interior of the Monorail? A Disneyland Train? Help!
These two shots from the same batch are definitely interior shots of the Monorail; note the Douglas Moonliner outside of the window.
Digging the souvenir hat on the little boy!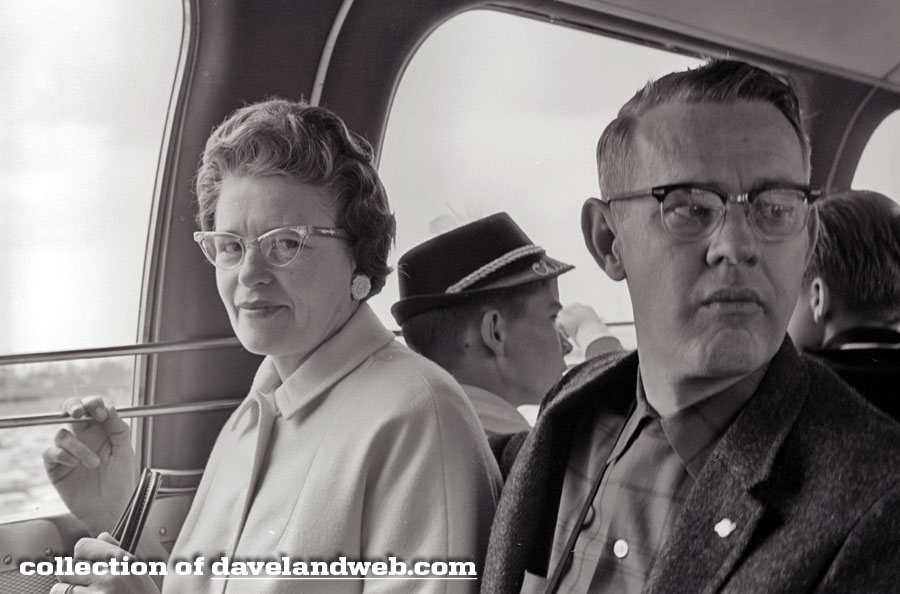 More Summer 1963 black and white goodies tomorrow!
See more vintage & current Daveland Disneyland Tomorrowland photos on my
main website.