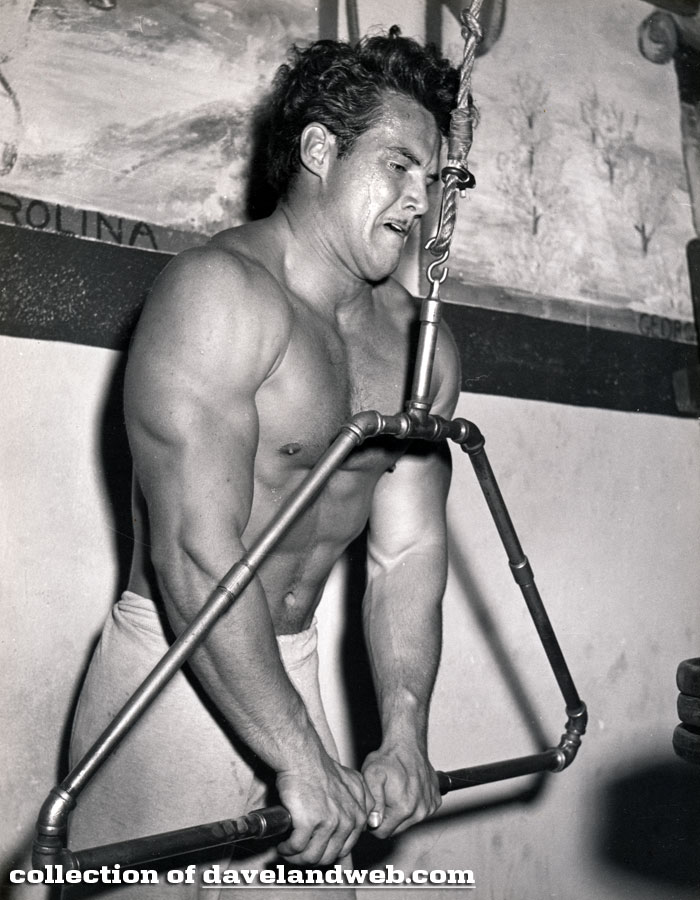 Bodybuilder/actor Steve Reeves is probably best remembered today for his role of "Hercules," but before he became famous, he was also the creative muse for Hollywood artist Kenneth Kendall. Kendall (at right) is shown here at home with his friend and fellow Hollywood extra, Bill Suiter.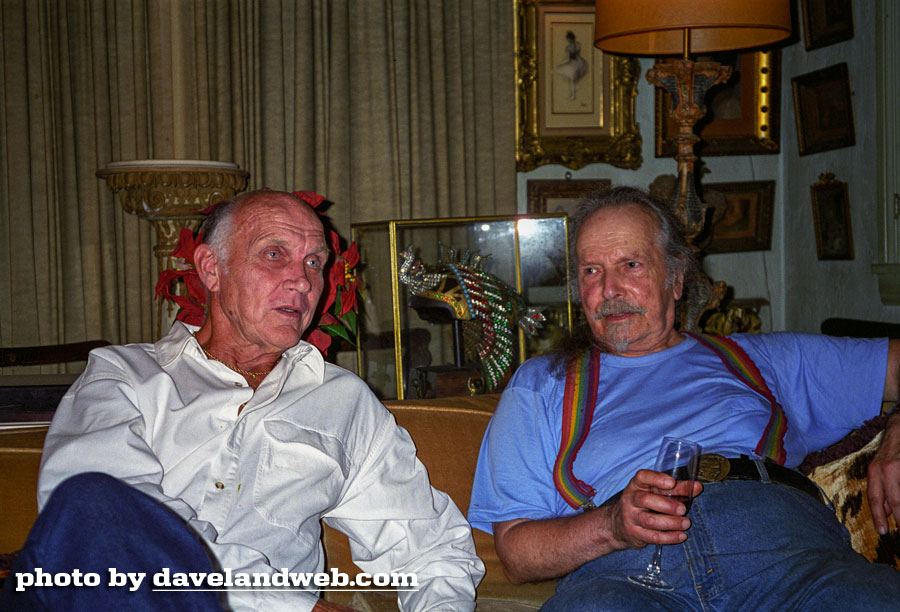 Kendall created sketches of Reeves representing each of the Zodiac signs. In honor of my birth sign, Gemini, I show my original print from the series: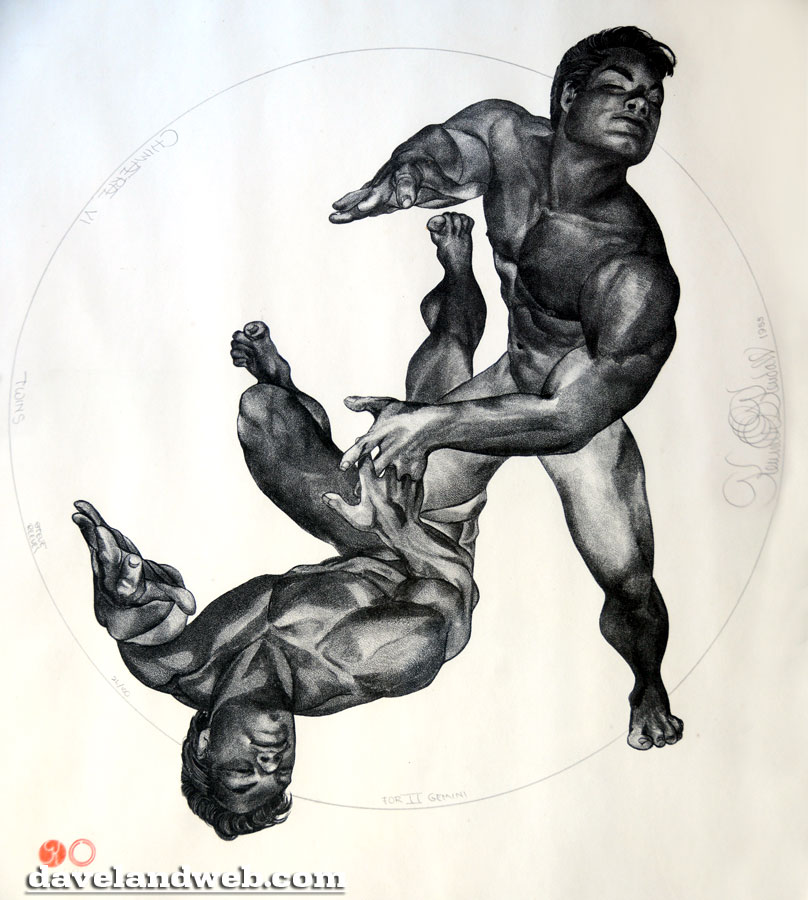 Besides being a talented painter, Kendall was also an accomplished sculptor. Here is his bust of Reeves: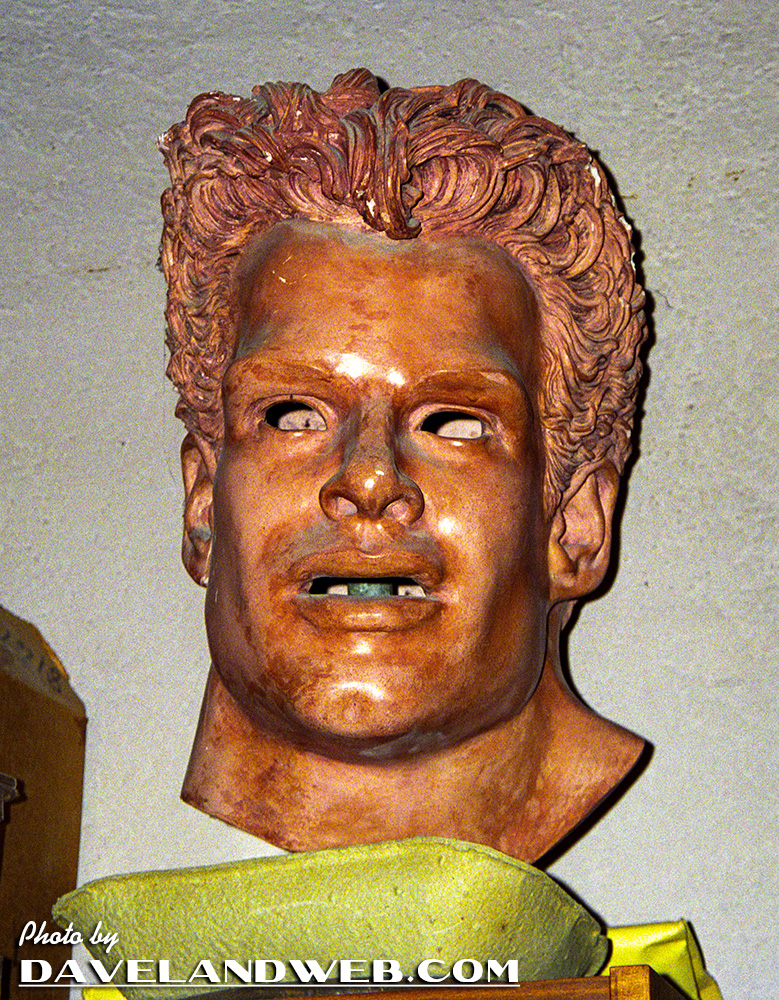 And a vintage shot of Reeves posing next to it: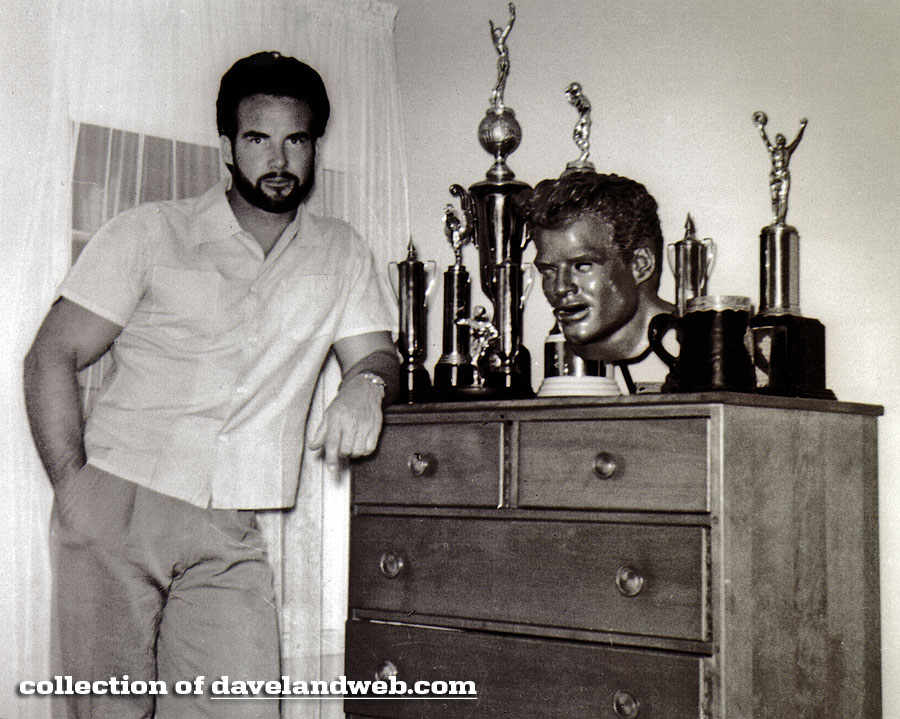 The two remained in touch until Reeves' death; Kendall passed away in 2006.
See more Steve Reeves photos on my
main website.