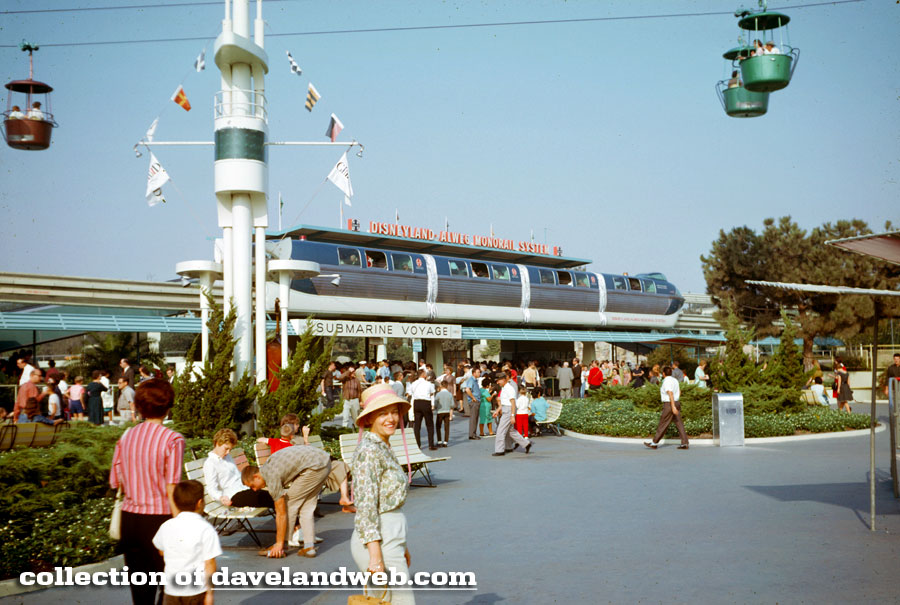 Last one of my trio of recently acquired December 1962 color images. The cool blue Monorail is parked at the Tomorrowland Monorail Station, while below, my favorite gal in the straw hat smiles for the camera.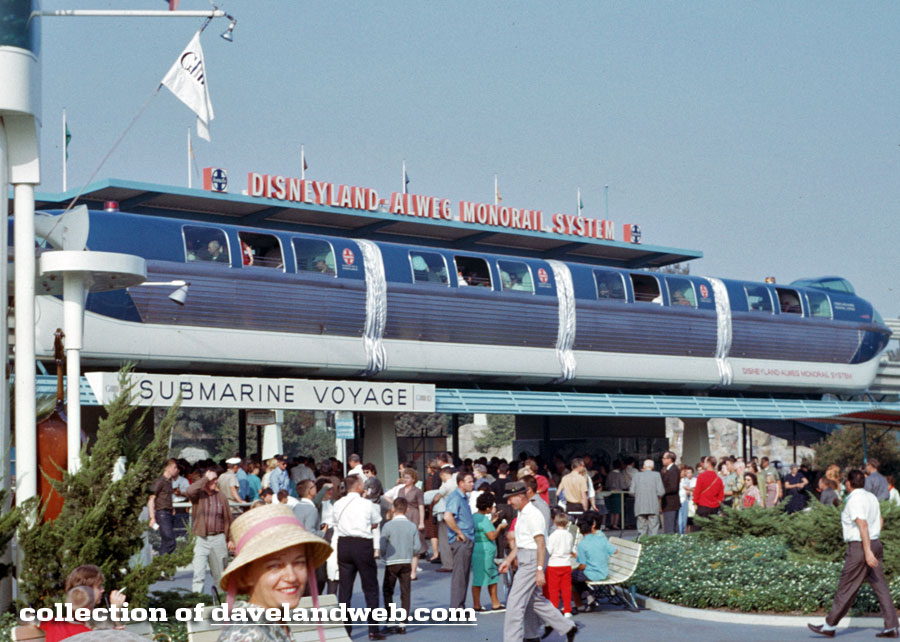 Going deep into the vault, I pulled this February 1963 shot out and used Lightroom to pull out some more color and details.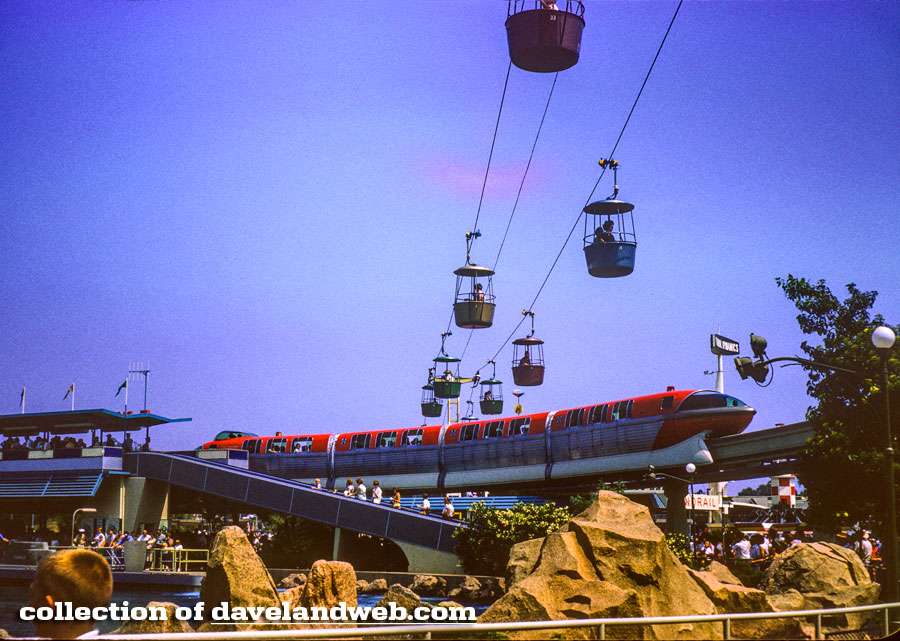 Close: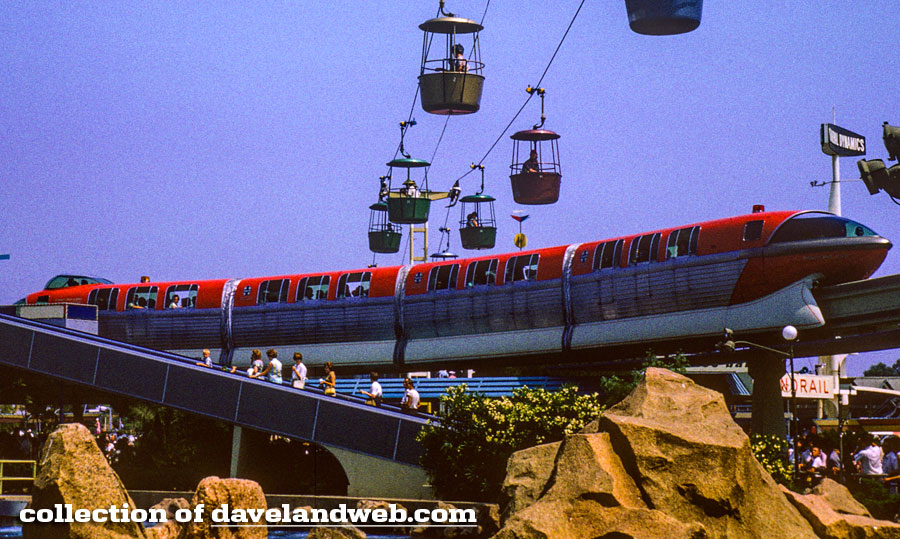 Closer: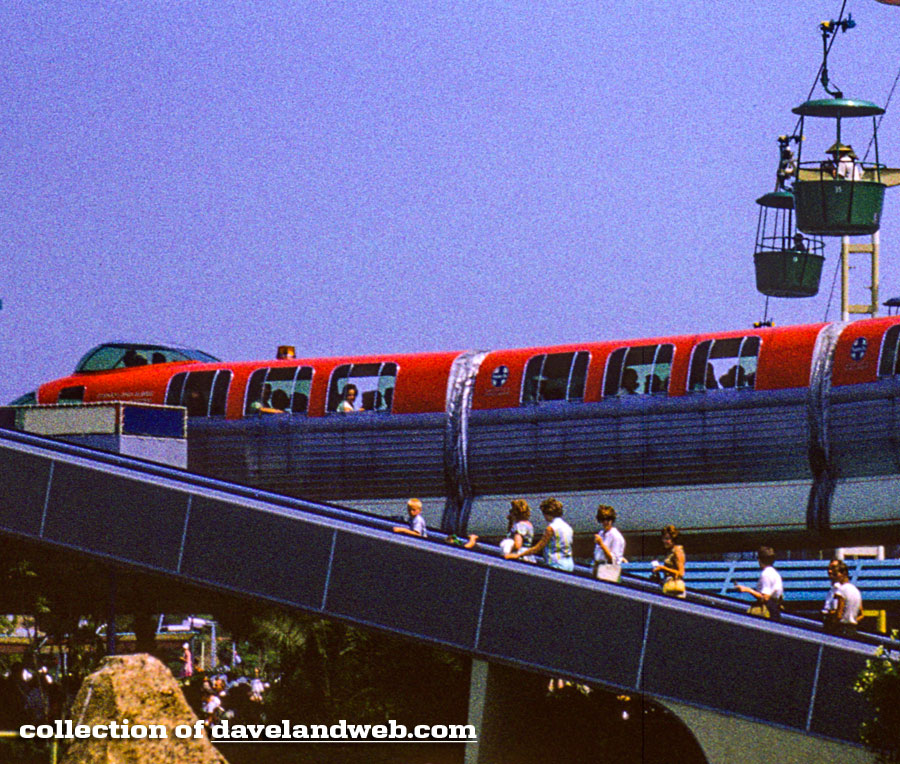 You can almost reach up and touch those Skyway buckets!
On a serious note, prayers go out to the people, families, and animals affected by the fires raging through parts of San Diego.
See more vintage & current Disneyland Monorail photos on my
main website.