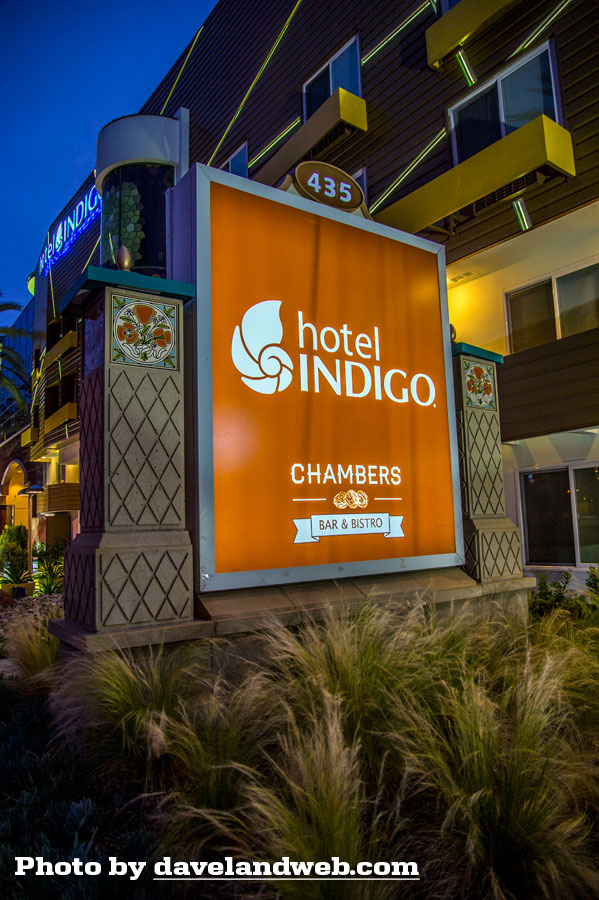 Whenever I head up to Disneyland, I am on the lookout for cool places to stay. On a previous visit, heading from the train station to the park, The Hotel Indigo caught my eye. Located in what was formerly a Holiday Inn Express, the clean hip exterior caught my eye. What I liked most about this boutique hotel besides its convenient location near the corner of Katella and Harbor Blvd. was the service. The staff was VERY friendly and helpful. While staying in Anaheim, I typically find hotel staff to be either disengaged and clueless, or scripted-friendly. The staff at Hotel Indigo was genuine and warm. All of them.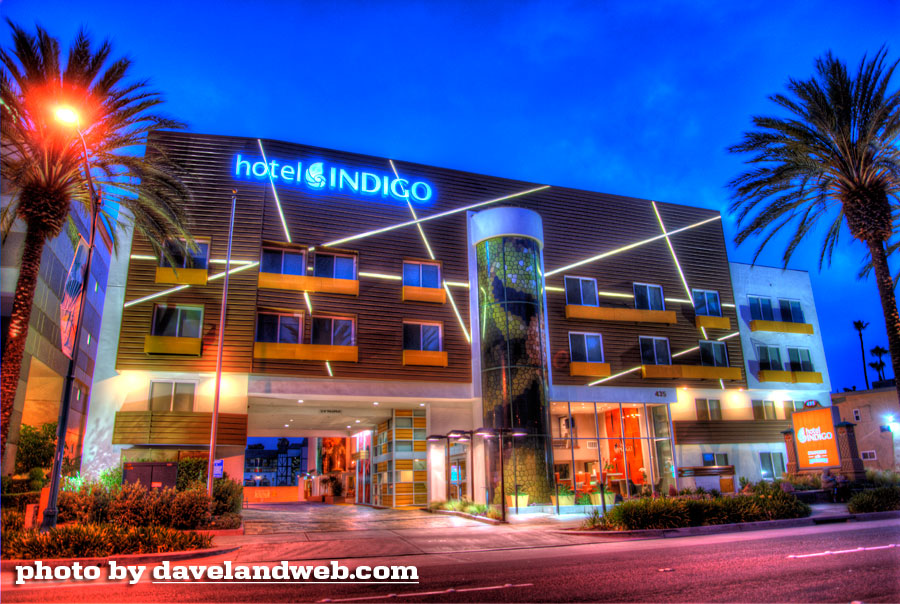 As the name of this hotel chain would indicate, the exterior sign is appropriately a shade of blue.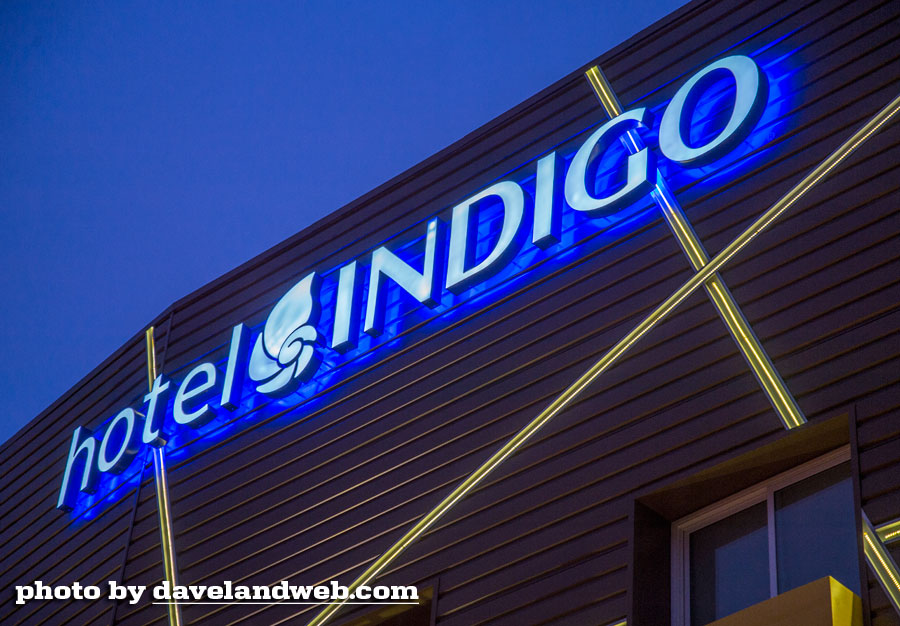 I would have thought the color scheme would have been carried through to the lobby, but instead, warmer tones were used. Not a huge deal, but if you're going to name your hotel after a shade of blue, at least give it some context.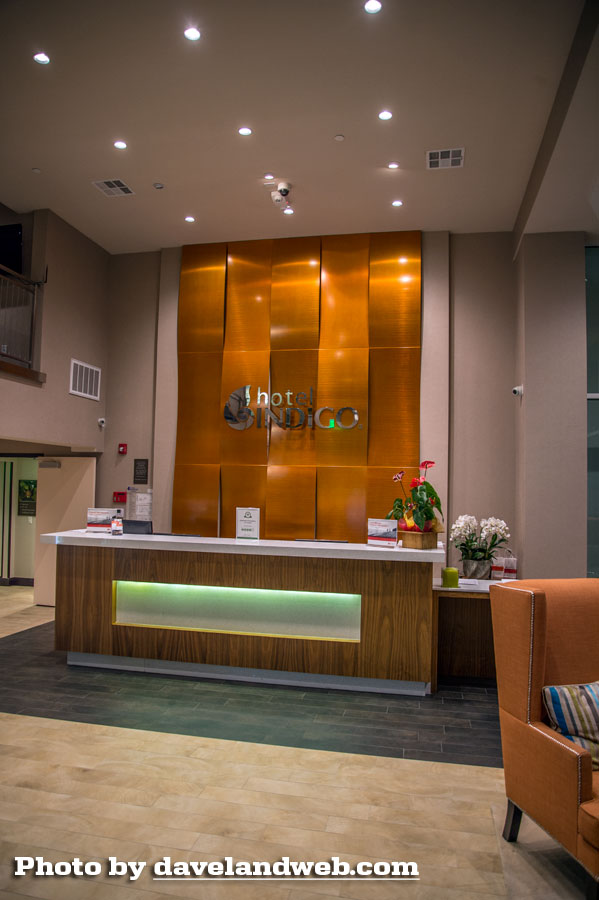 Competitively priced, amenities include a pool and fitness room…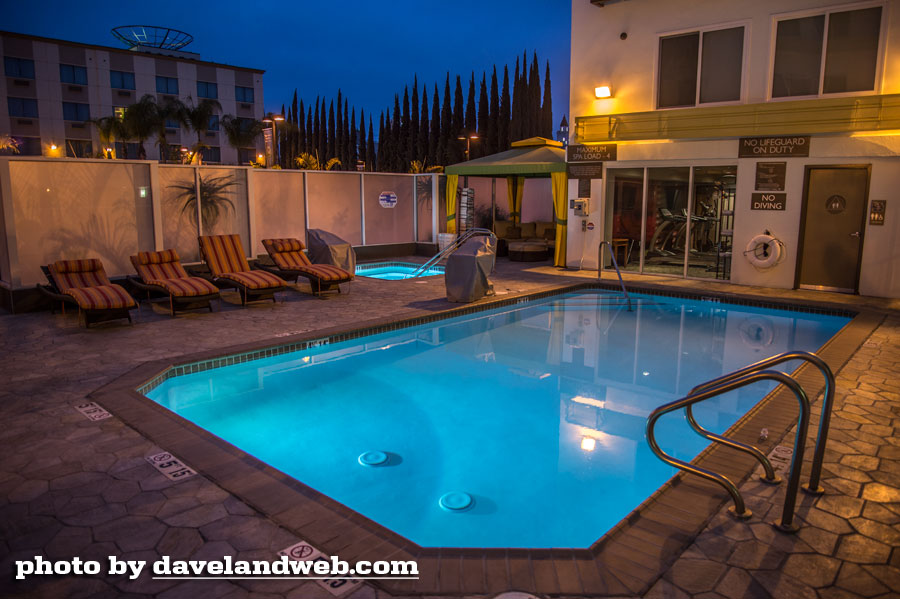 as well as a hot tub.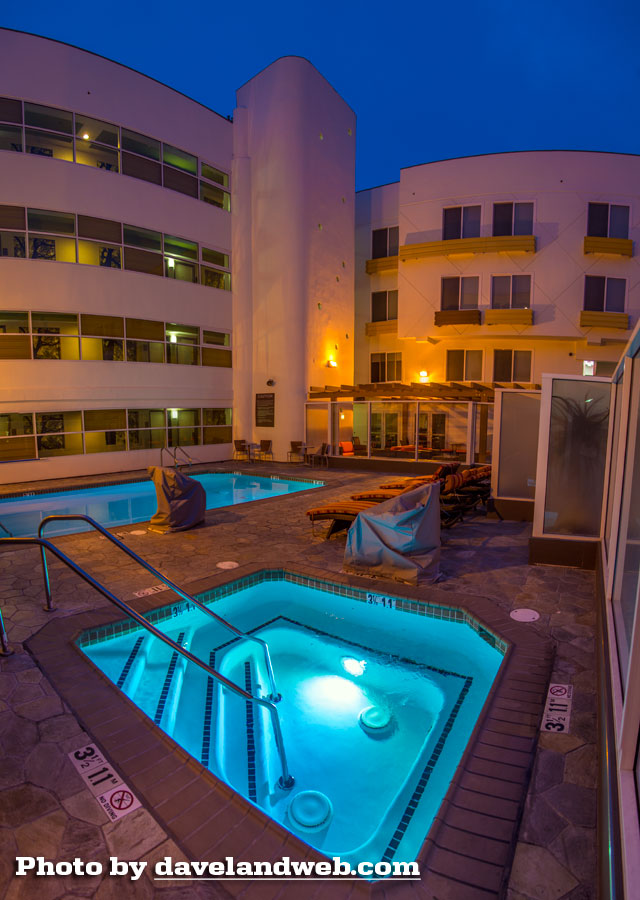 The decor is what I would call minimalist Ikea, and the place seemed to be spotless; very clean.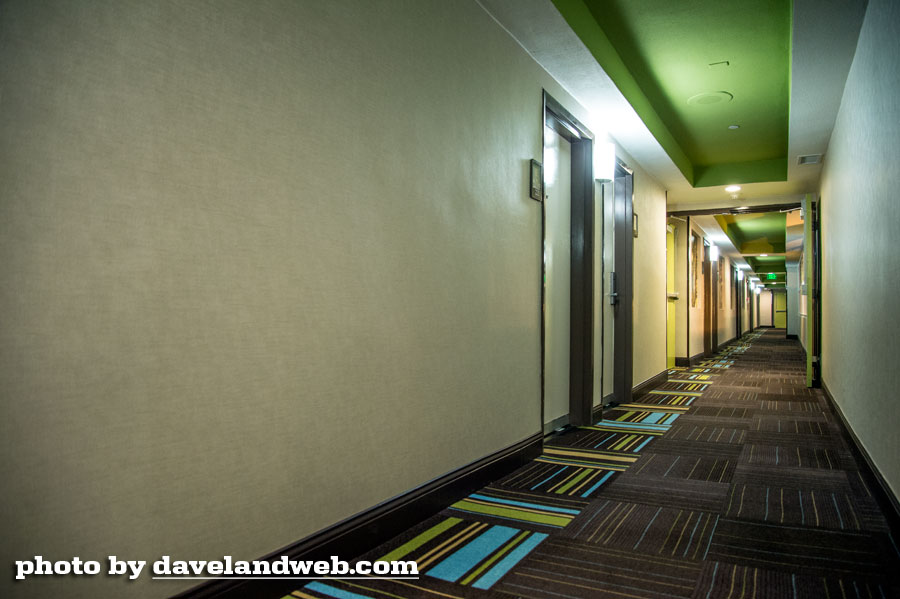 The room was good sized, and had just about everything a guest would need.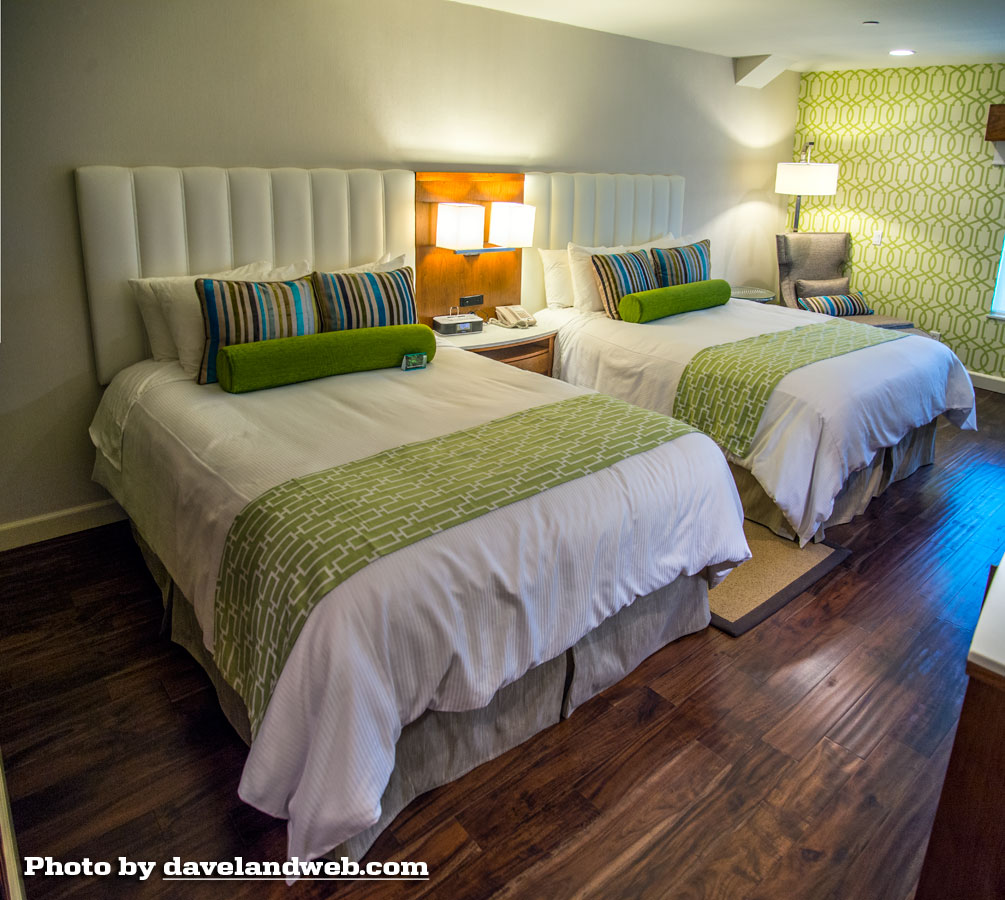 Great for relaxing. Shortly after I'd settled in, there was a call from the front desk to make sure everything was ok in my room. Another good touch.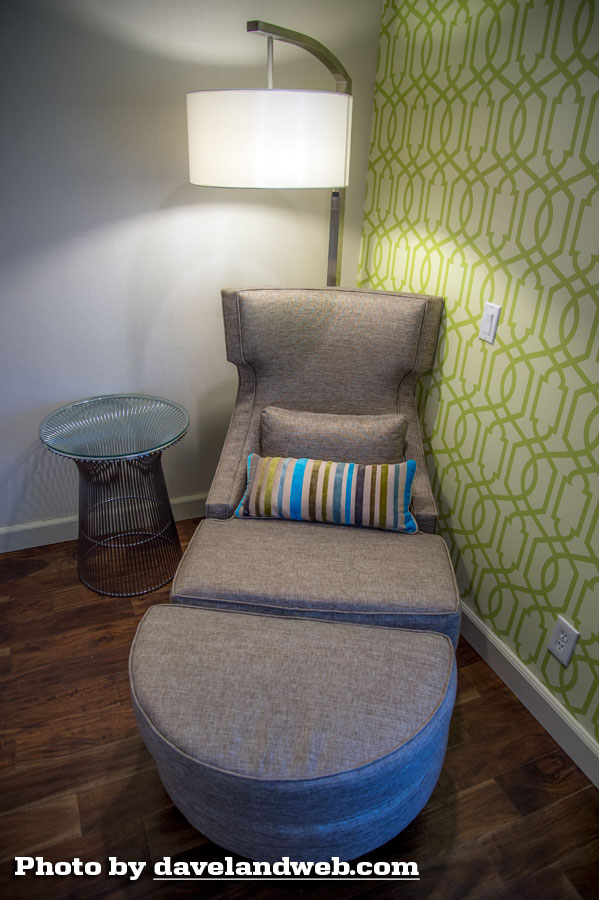 Loved the shower in the bathroom; besides being large, it included an adjustable rain shower head and a hand-held.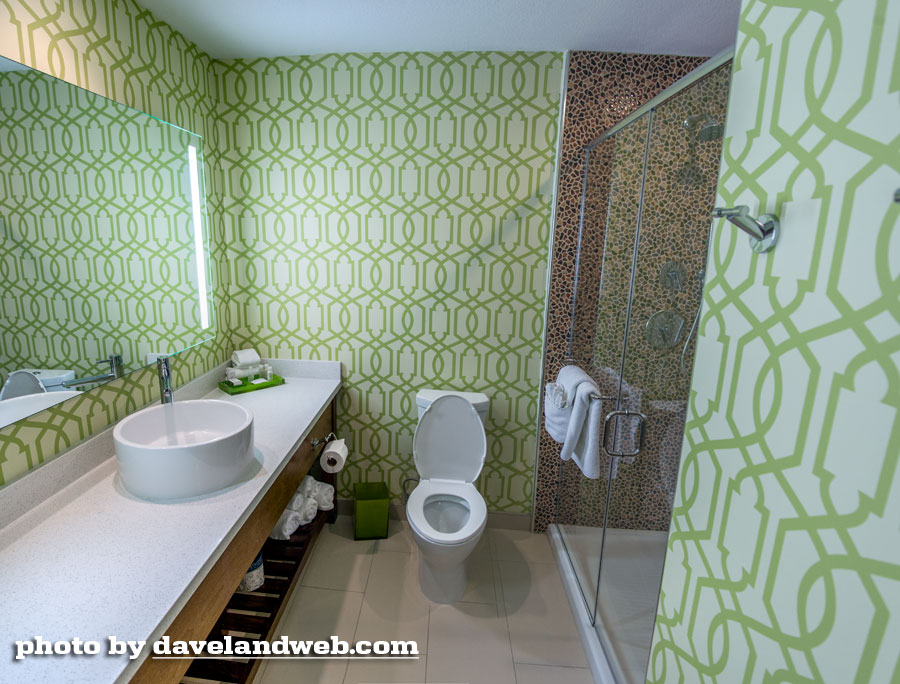 Aveda products were provided. A very nice upscale touch.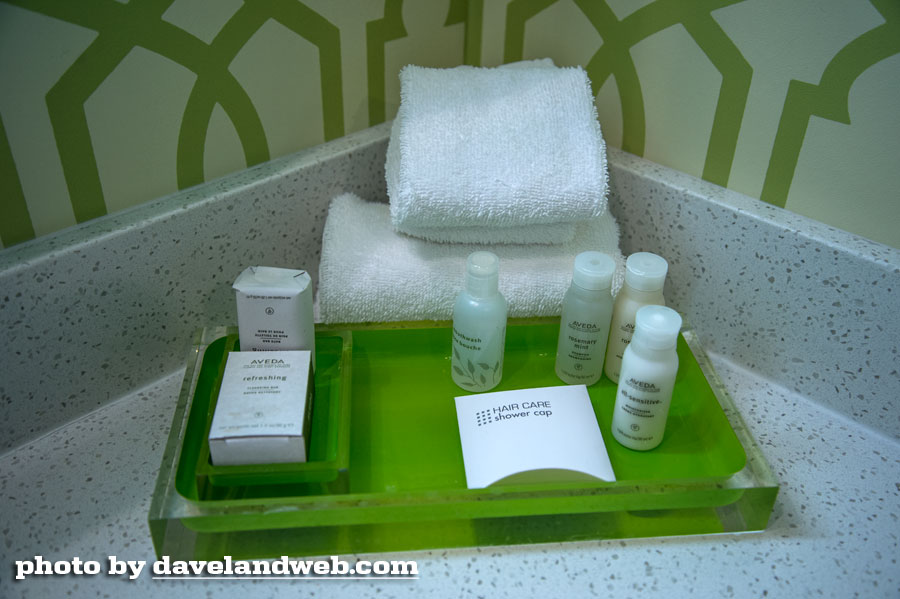 For location, value, and service, Hotel Indigo is definitely one that will be included on my list of hotels to stay at whenever I head up to Anaheim.
See more vintage & current Daveland Hotel photos on my
main website.