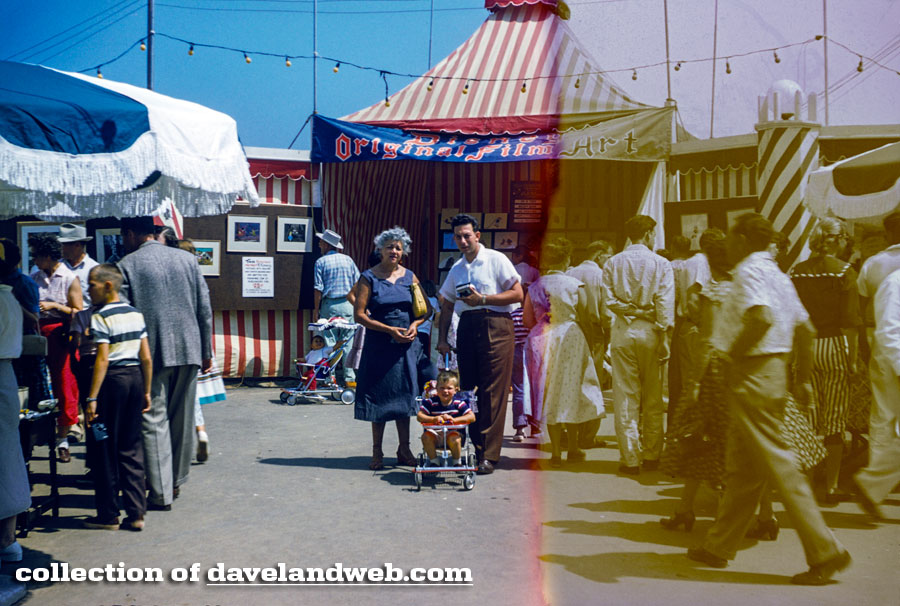 "Art" lovers needed to look no further than Main Street, U.S.A. to find unique pieces to decorate their abodes. In the early years, original Disney cels could be purchased near the Plaza Inn, as you can see in this unfortunate beginning of the roll wacky exposure. The gent in the Stetson seems to be admiring little Alice.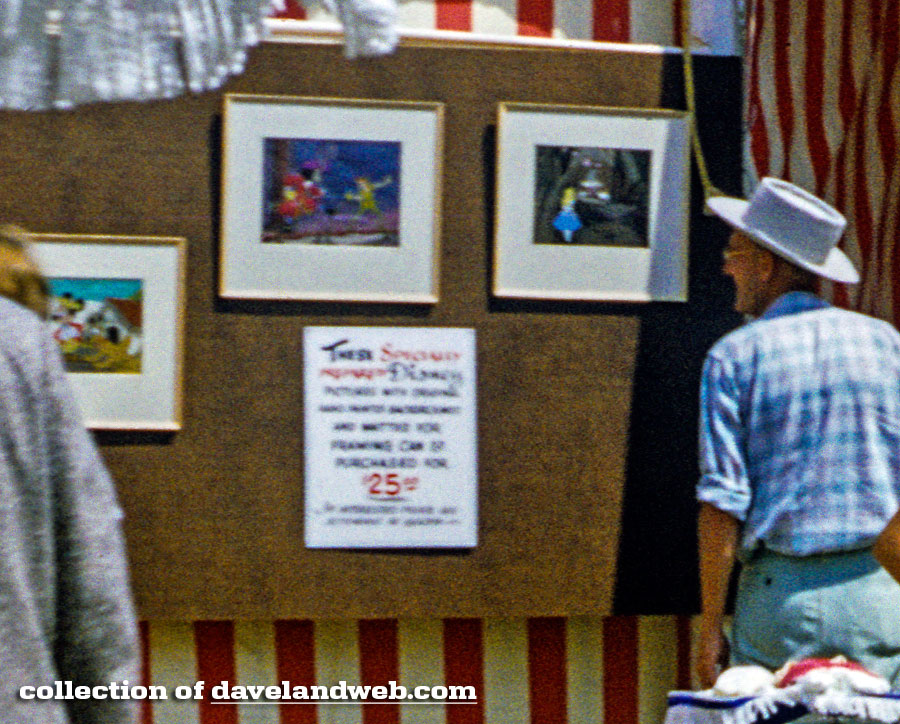 Those not wanting to go quite as "high brow" as a Disney animated cel could create their own art, thanks to these colorful cutouts that were in the same area: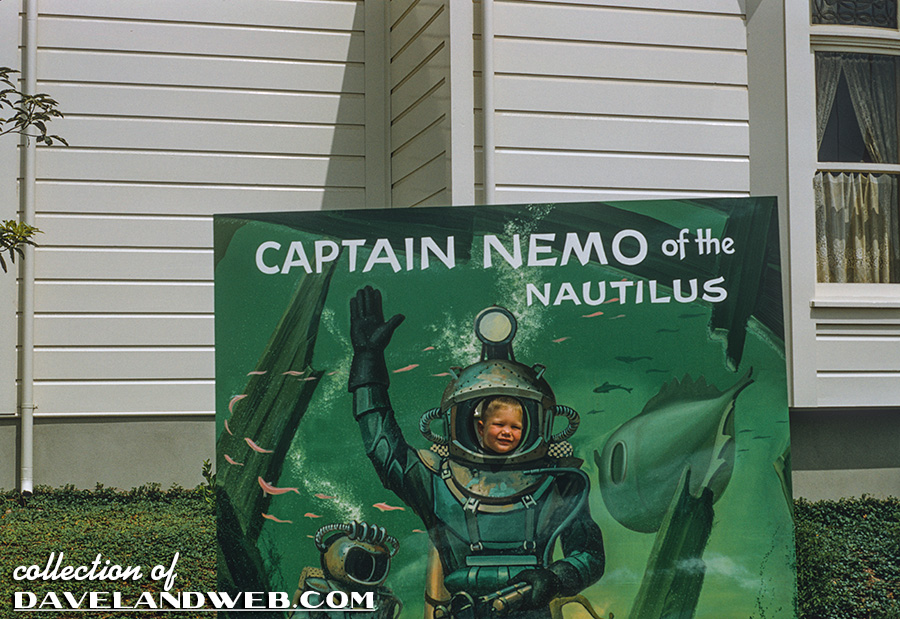 By the time this September 1960 color-shifted photo was taken, the art had moved to East Center Street.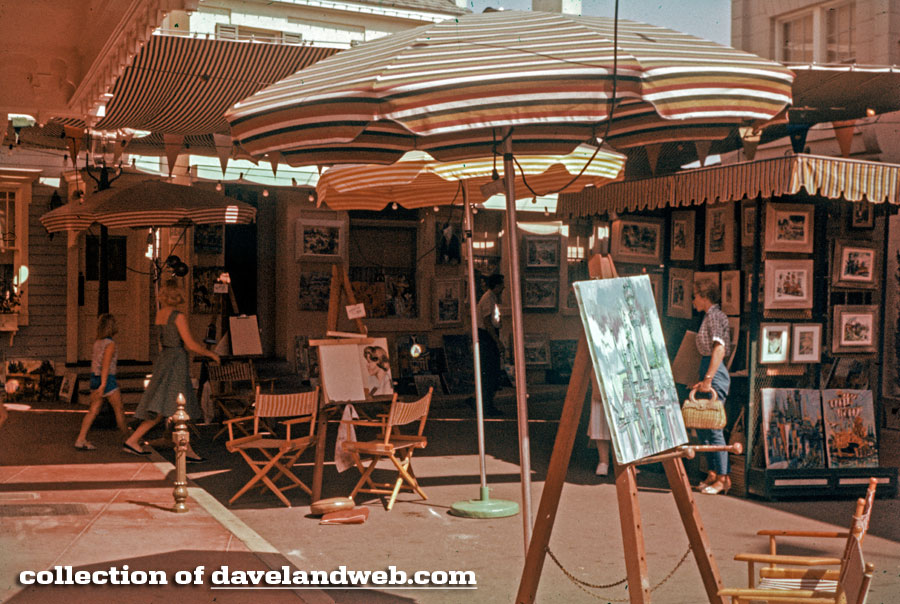 Granted, the detail when zooming in is not that great, but these interpretations on canvas of the Castle and the Chicken of the Sea Pirate Ship appear somewhat amateurish.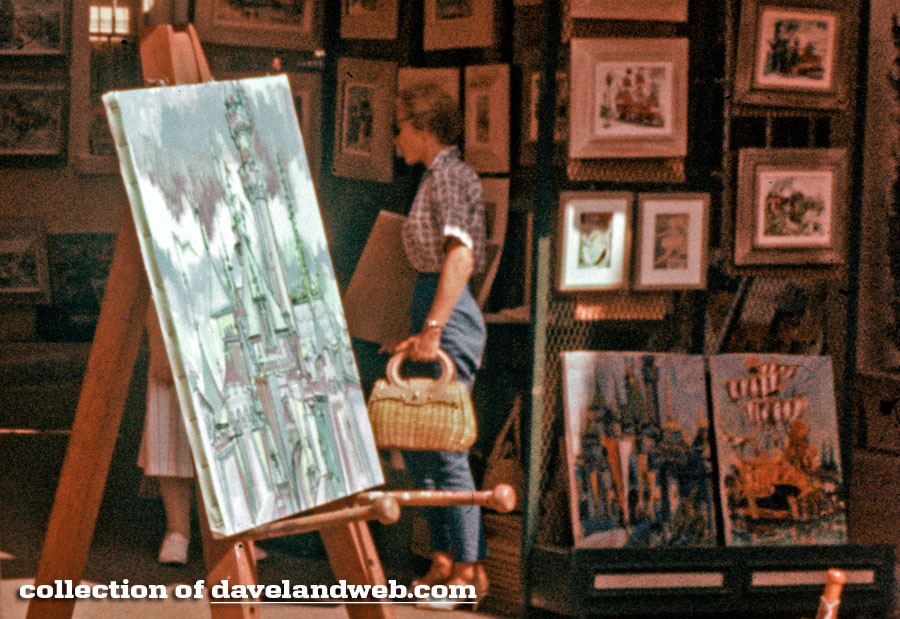 If you're wondering how I could tell the previous shot was from East Center Street, just compare the buildings at the top of the photo with this shot of the Art Festival: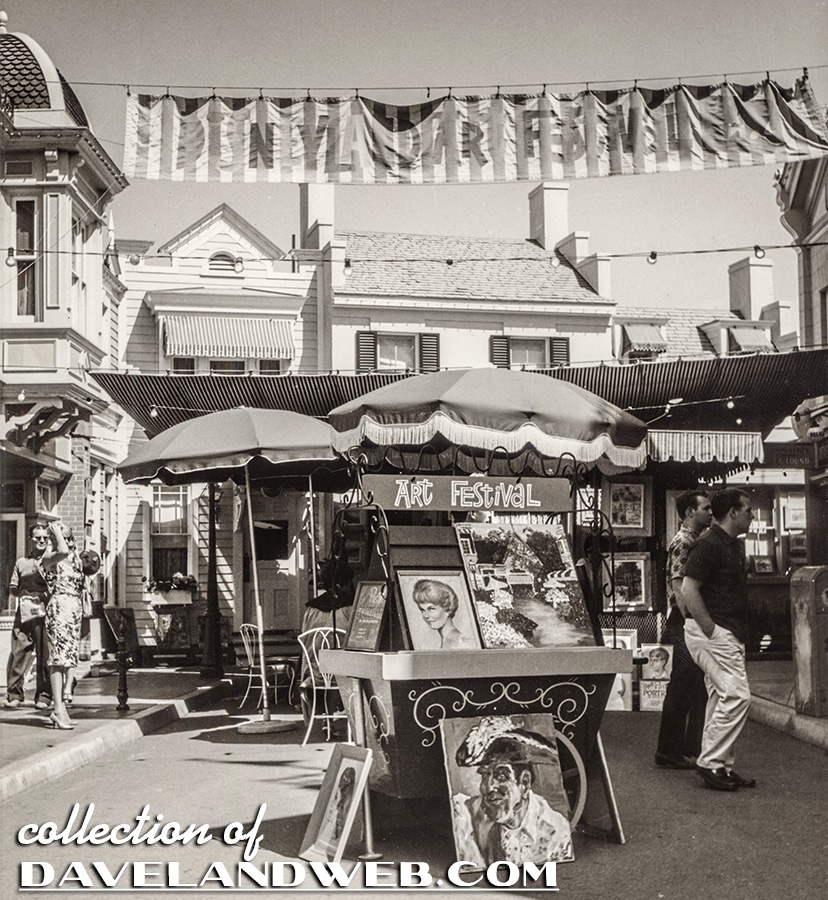 It would truly make my day to discover that this wacky pirate painting still exists: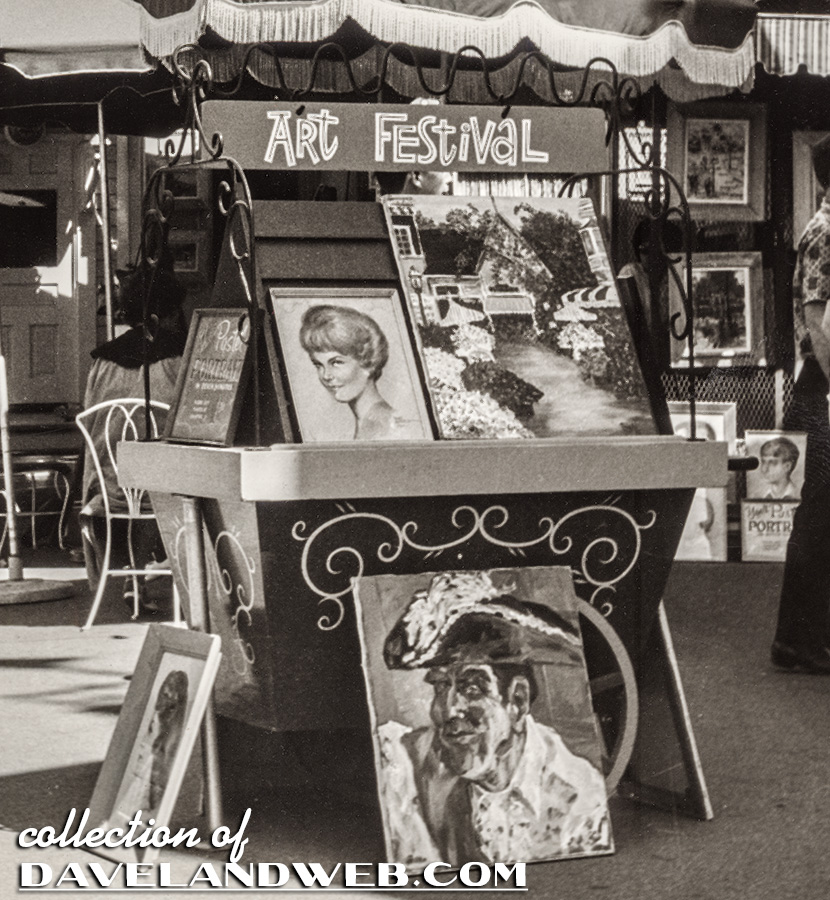 "Live" artists were also on hand to do portraits for guests, as seen in this September 1964 photo: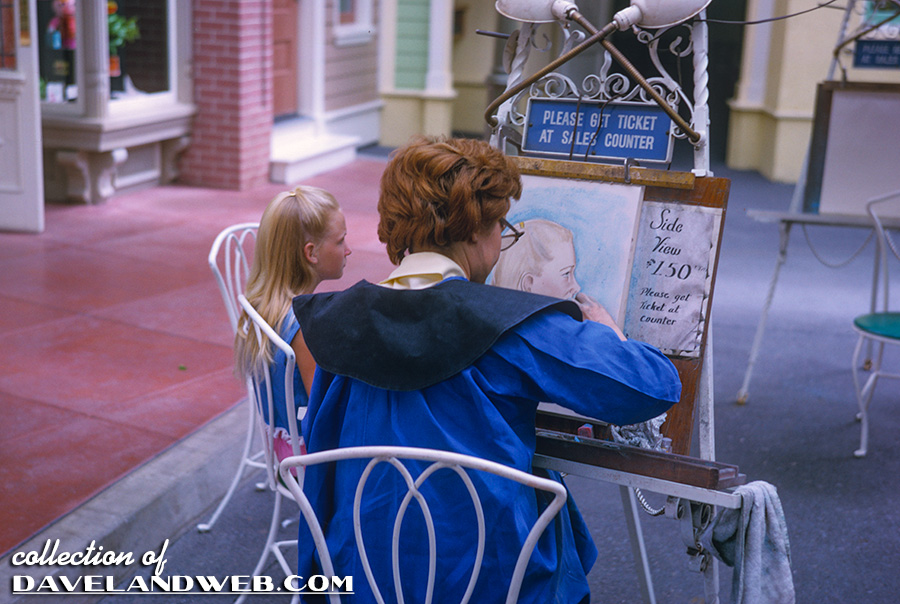 If "art" wasn't your thing, you could always walk across the way to West Center Street and pick up some plastic flowers.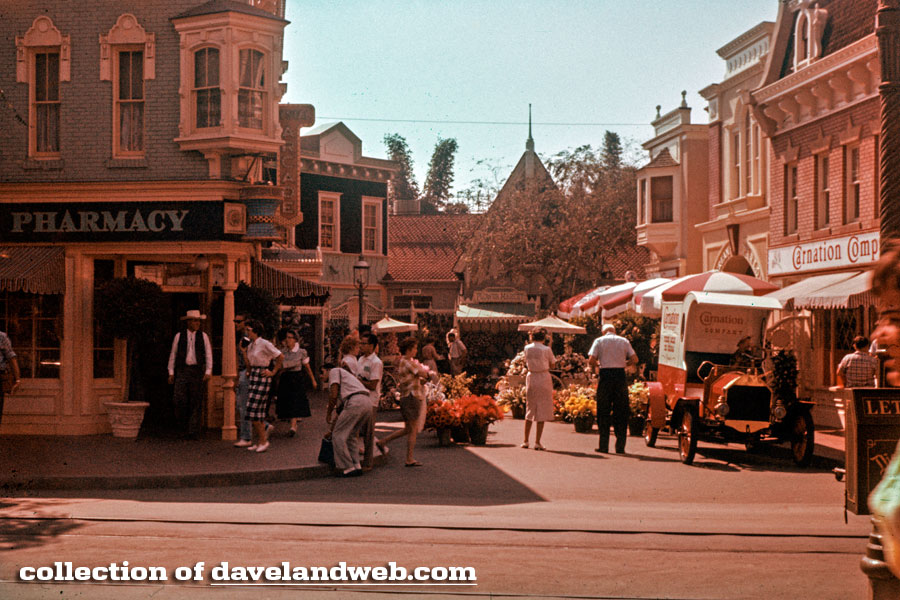 Nothing but "class" on Main Street!
See more vintage & current Disneyland East Center Street photos on my
main website.