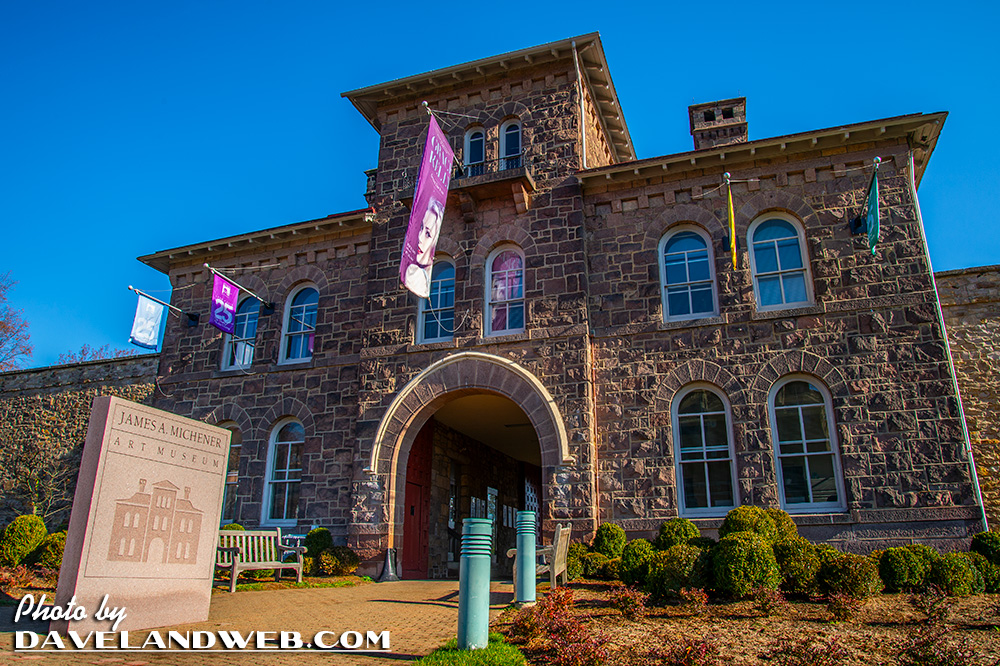 One of the highlights of my trip east was to see the
Grace Kelly: Beyond the Icon
exhibit at the
James A. Michener Art Museum
in Doylestown. The displays included photographs of the actress, wife, mother, and Princess, who was one of the top style icons of the 20th Century.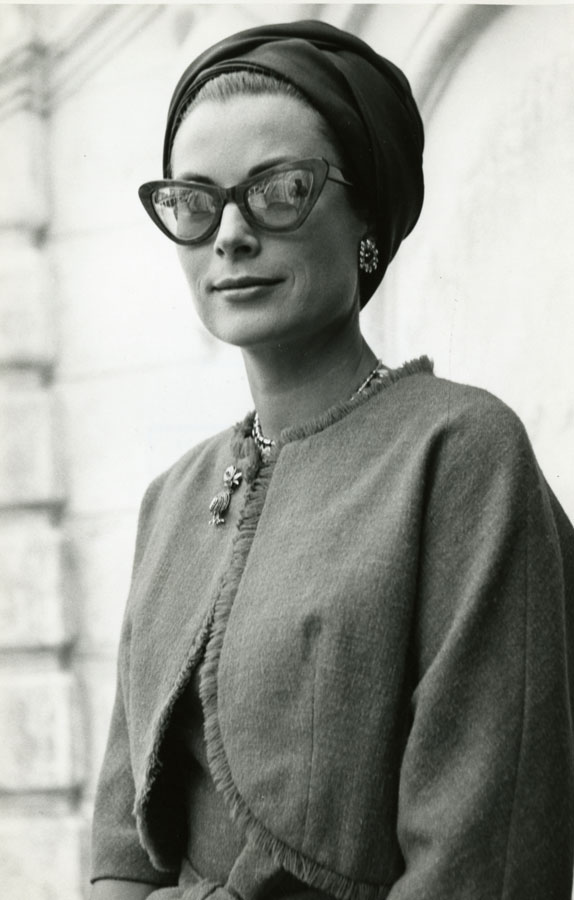 The images of Grace and her wardrobe from the exhibit were kindly sent to me by the museum's publicity department, since photography was not allowed inside.
Grace flirted shamelessly with Cary Grant in Alfred Hitchcock's "To Catch a Thief," while wearing this peach ensemble designed by Edith Head.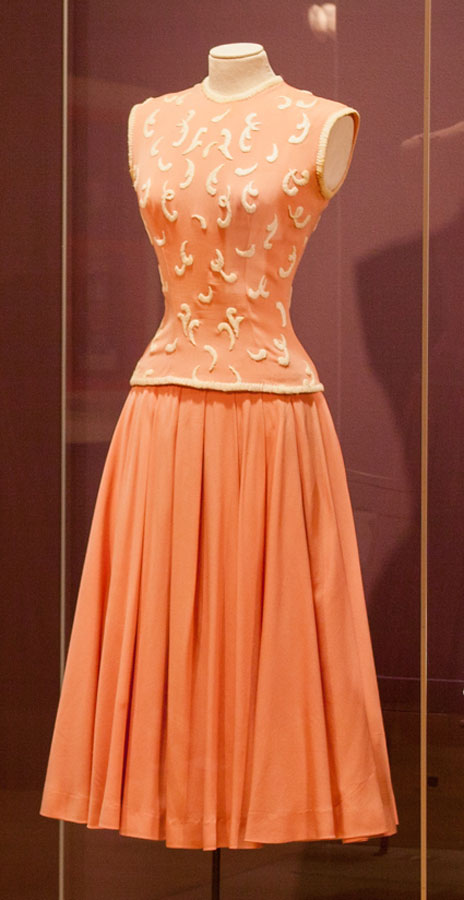 This 1954 photo of Grace was taken by Philippe Halsman as part of a Life Magazine layout. This Edith Head designed dress was also worn by Grace to "The Country Girl" premiere as well as the 1955 Oscars ceremony.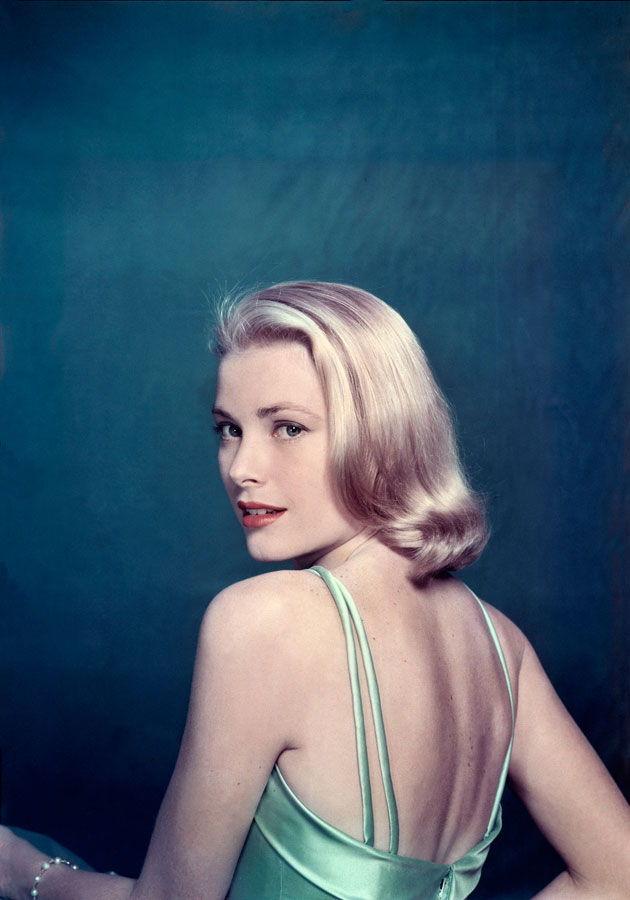 It was amazing to see it in person, displayed next to the Oscar that she took home that same evening, beating out Judy Garland in "A Star is Born."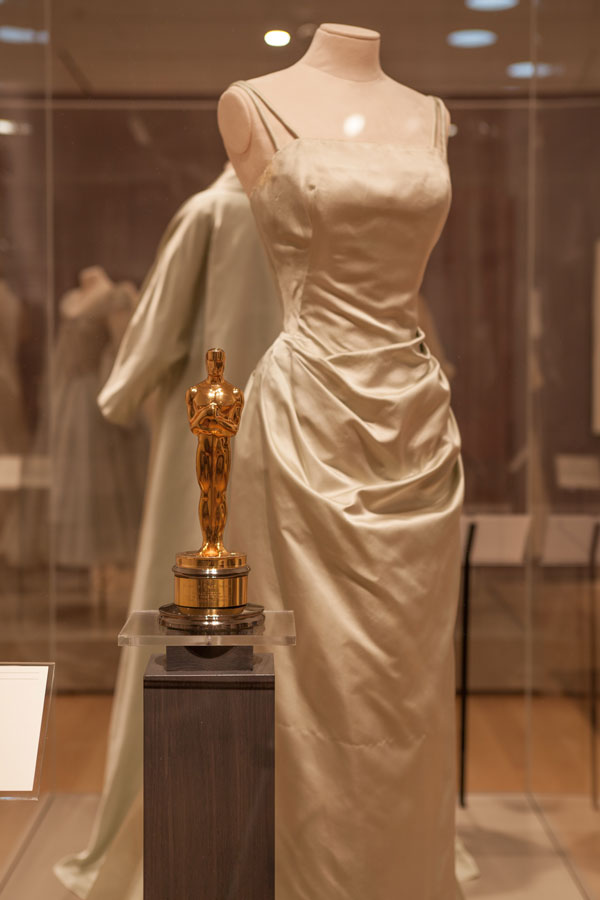 For Grace's last film, "High Society," she wore this Greek Goddess draped gown designed by Helen Rose: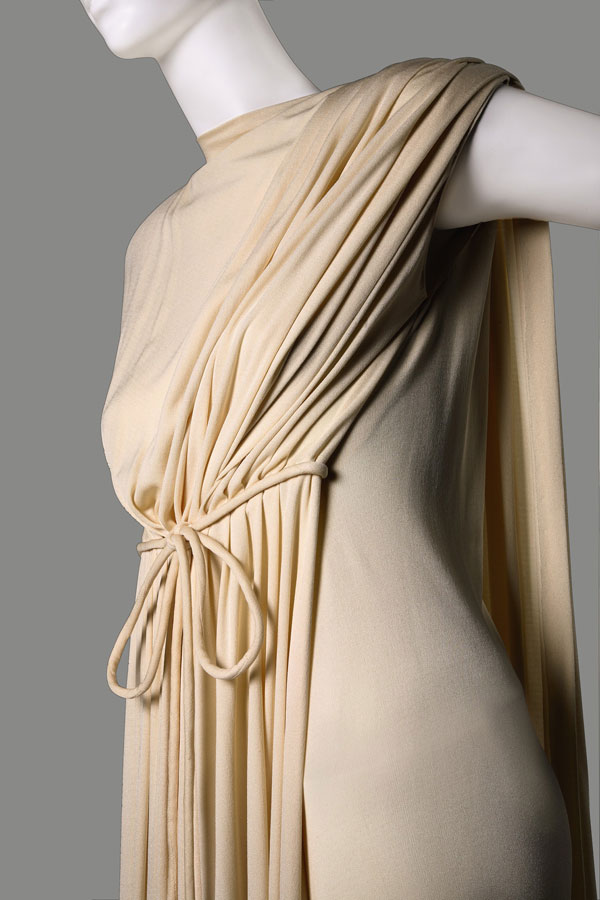 Grace's sense of style was understated, as she could make even the most simple dress appear to be chic. The woman just exuded class.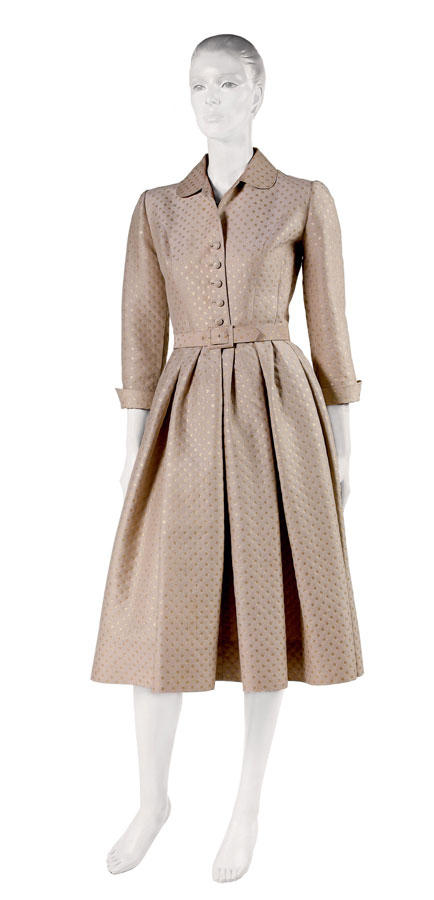 Oscar winning designer Edith Head herself said, "I have never worked with anybody who had a more intelligent grasp of what we were doing."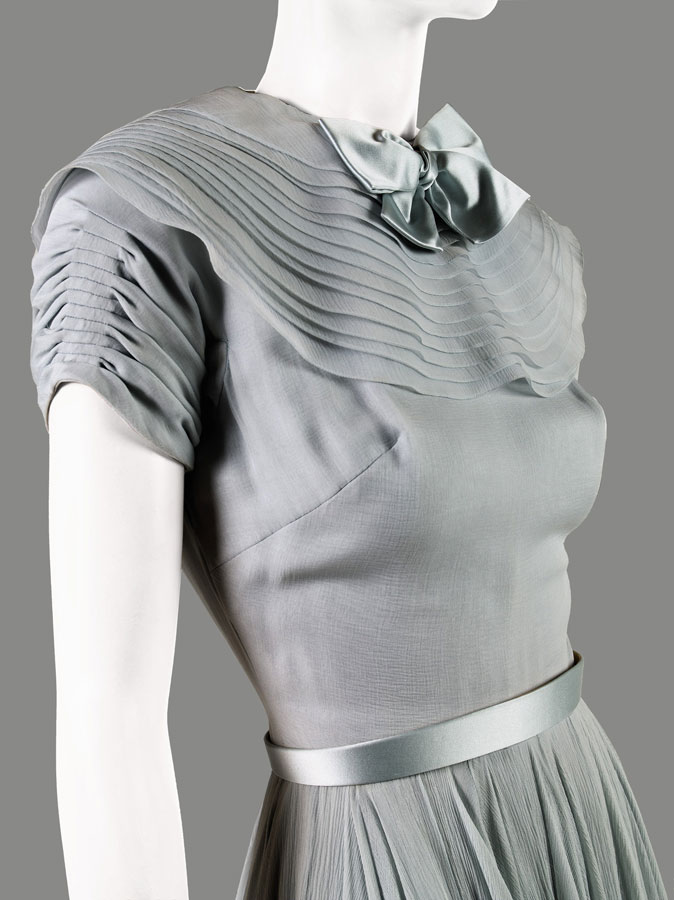 Grace wore a fitted suit by MGM's costume designer, Helen Rose, for the Civil Ceremony with Prince Rainier of Monaco: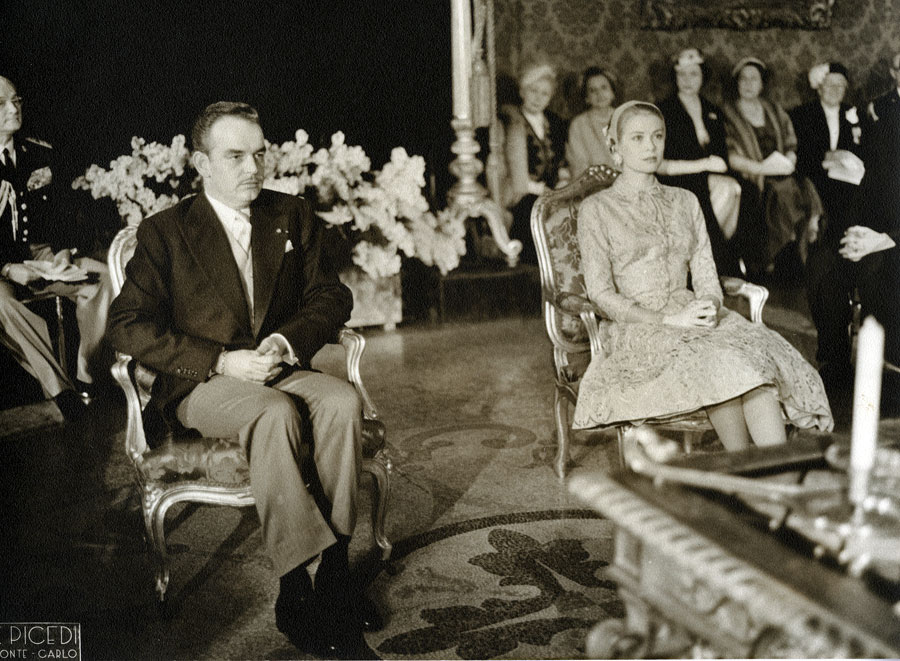 The outfit with matching hat and shoes was on display at the Michener; apparently Grace kept almost everything.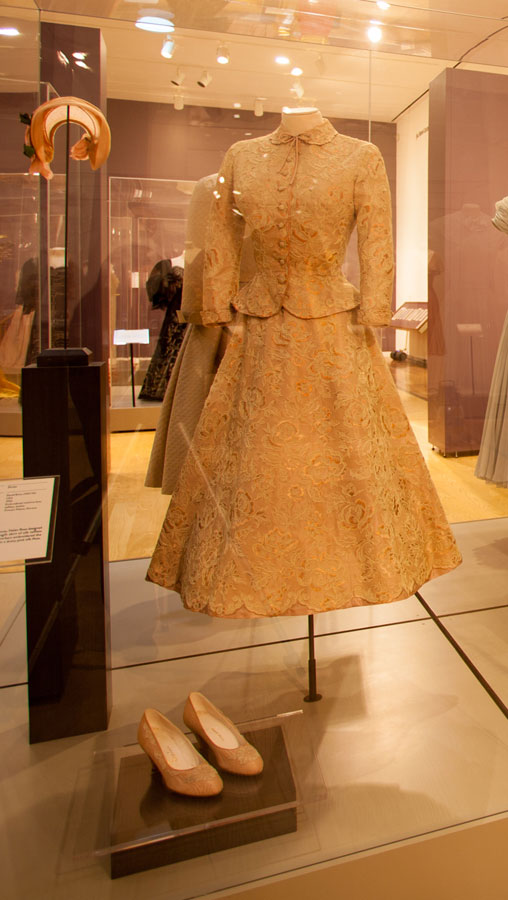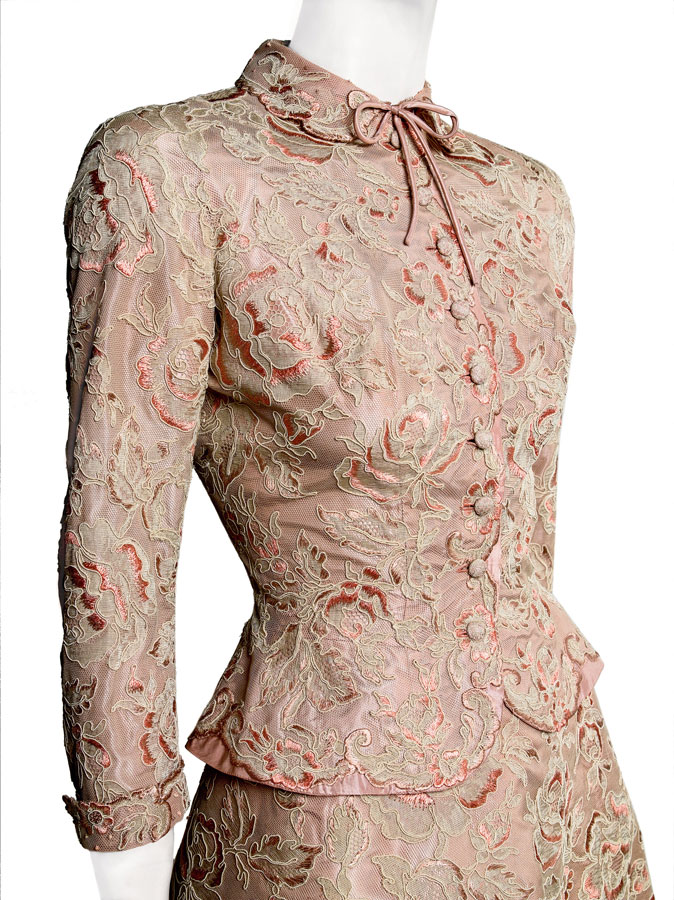 For the Royal Wedding on April 19, 1956, Helen Rose designed this classic dress: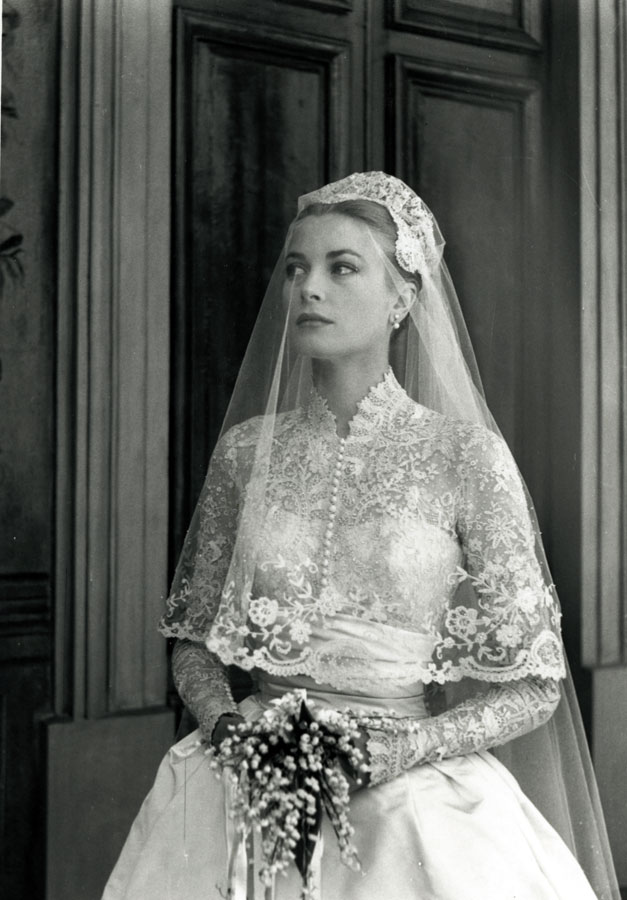 Unfortunately, the original (owned by the Philadelphia Museum of Art) is too fragile to be transported.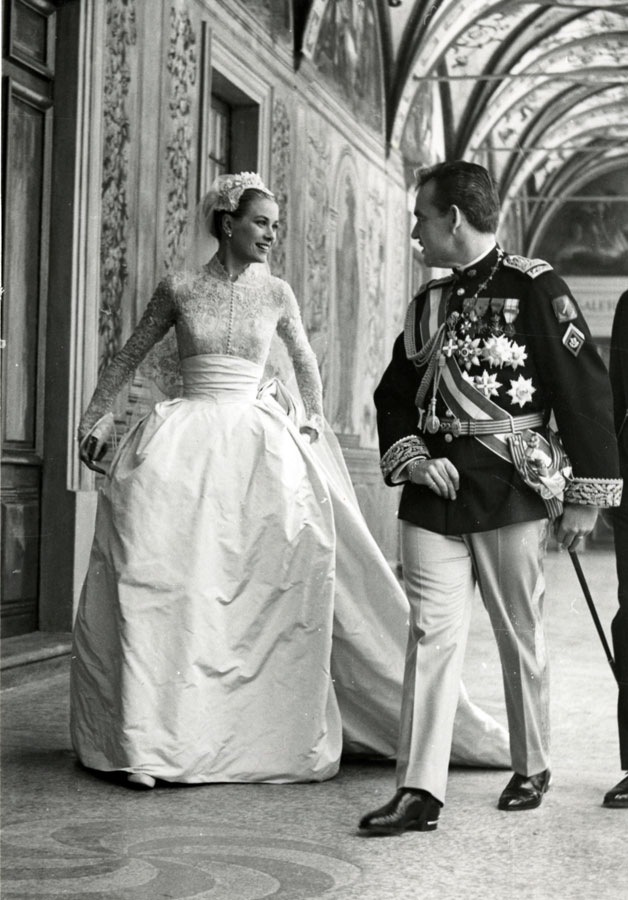 A Mondrian inspired dress by Yves Saint Laurent: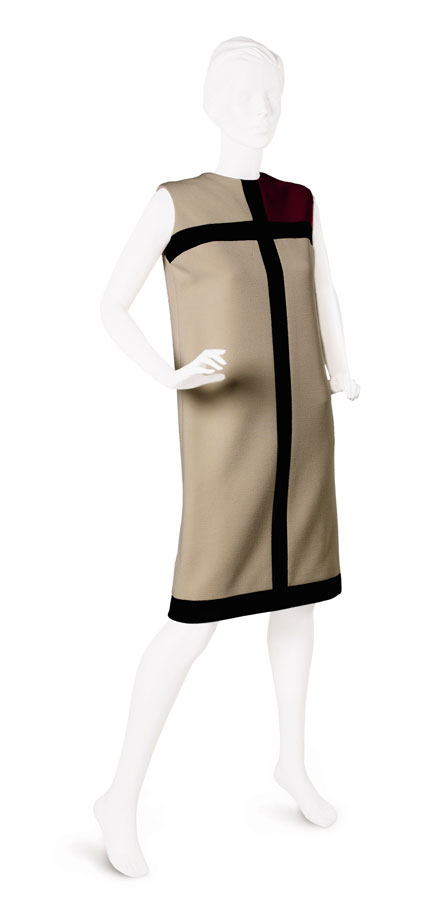 This March 1967 shot reveals a loving mother with her son, Prince Albert.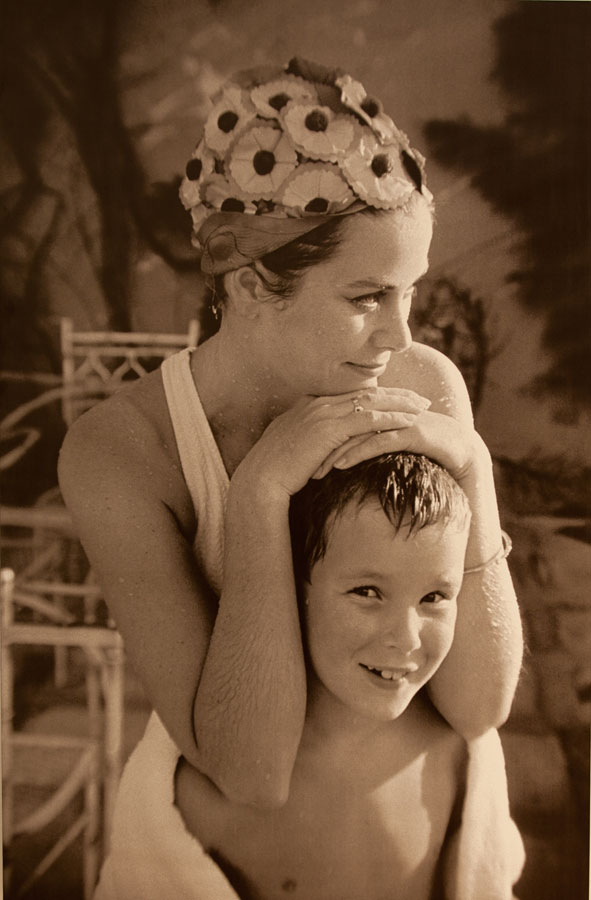 A 1969 dress designed by Marc Bohan, which Grace wore to a costume ball at the Monte Carlo Casino: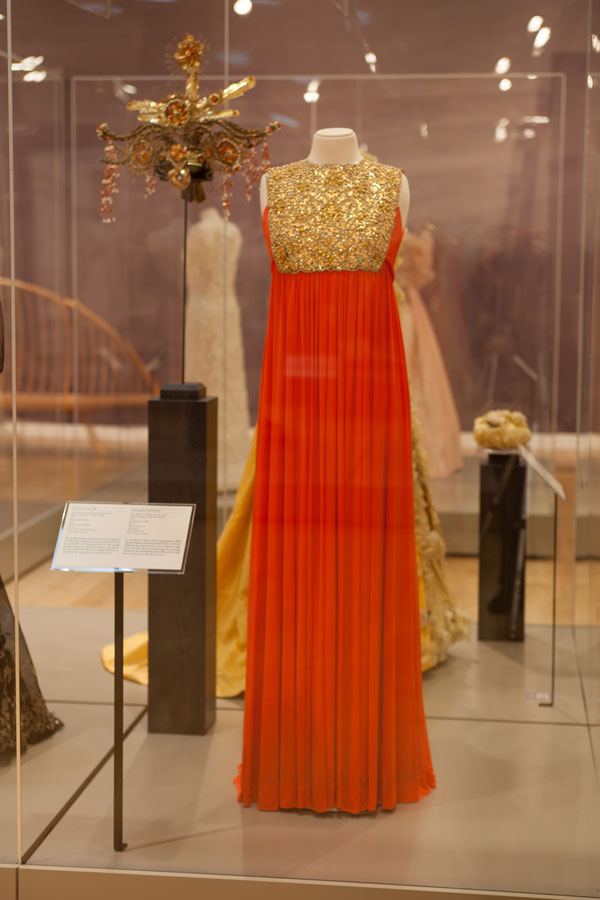 Christian Dior was a favorite designer of the Princess; this 1967 design was part of her cherished wardrobe: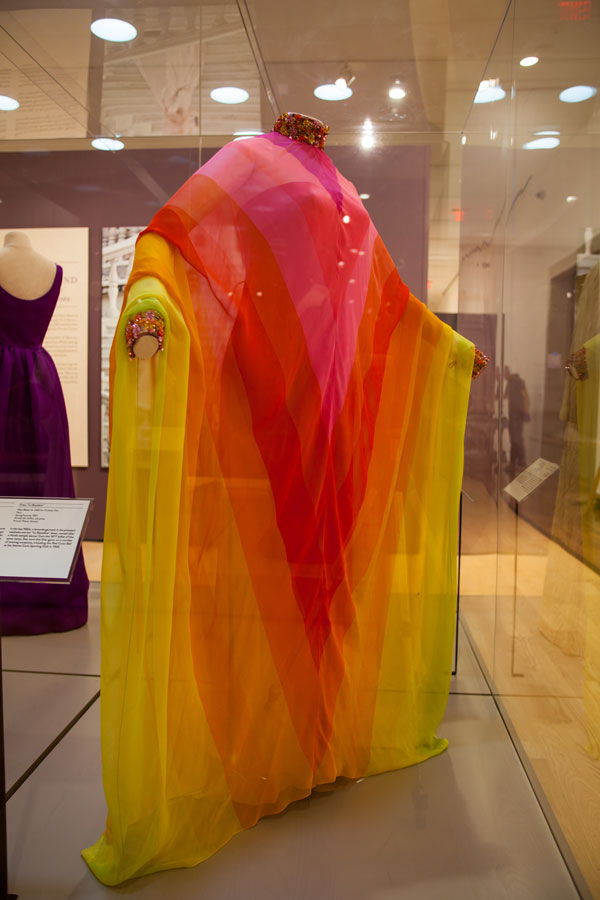 The exhibit paints a warm portrait of a lovely and stylish woman who thoroughly enjoyed motherhood as much (if not more) as her brief Hollywood career. If you want to catch it, you'll need to hurry, as the exhibit goes back overseas on January 26.
The Michener Museum is only part of the Doylestown Cultural District.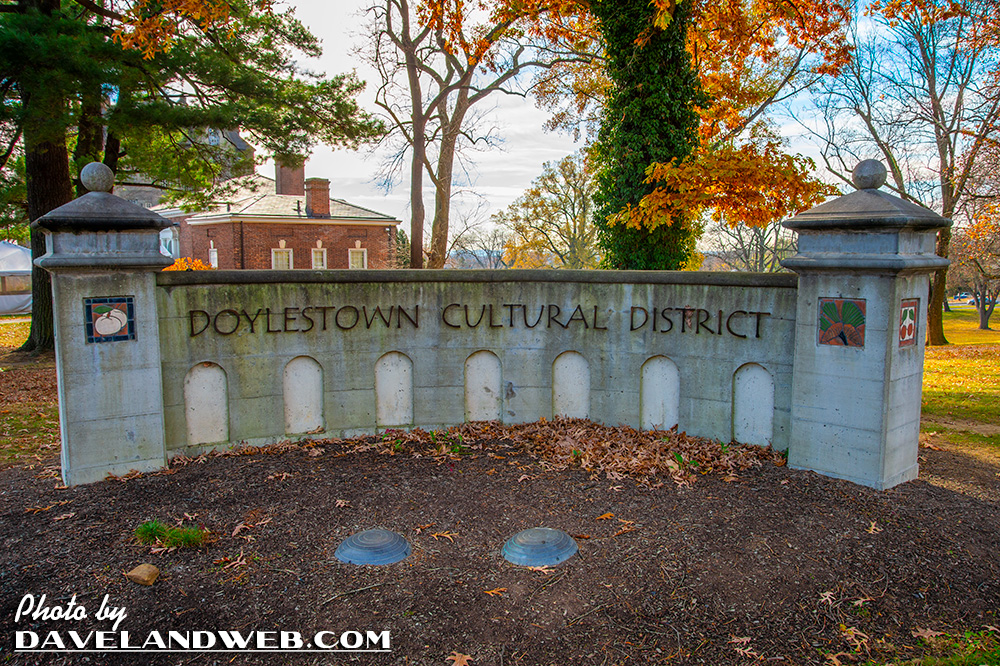 Across the street is The Mercer Museum, which was built to house Henry Mercer's extensive collection of objects representing everyday life in the pre-industrial age. The Museum's permanent exhibits represent over 60 early American trades, including woodworking, metalworking, agriculture, and advertising, plus furnishings and folk art.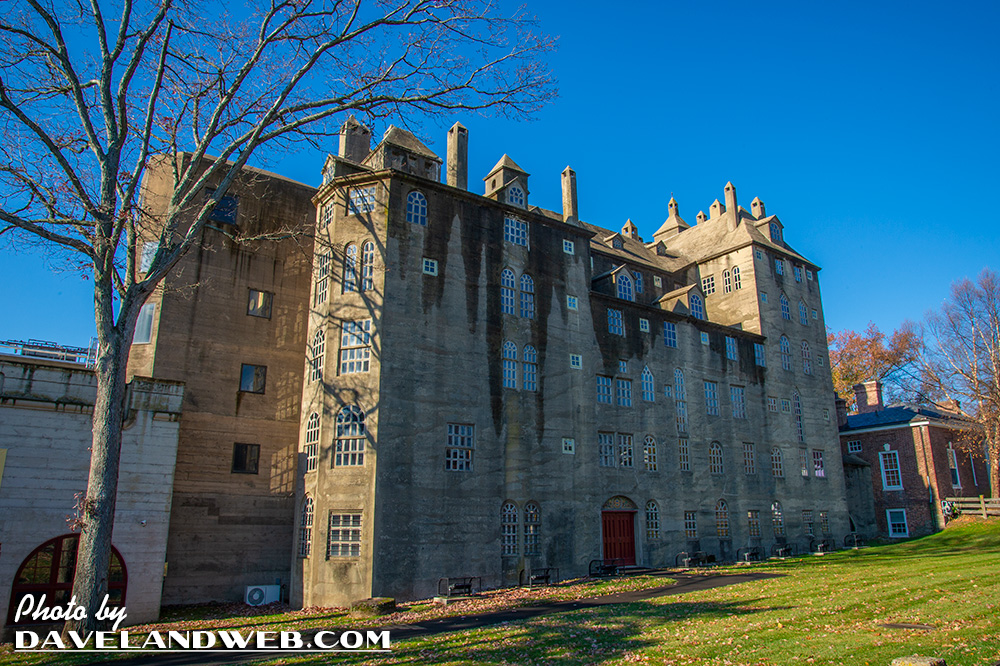 I didn't get a chance to go inside (next time!), but still enjoyed zooming in to see the building's weather vane.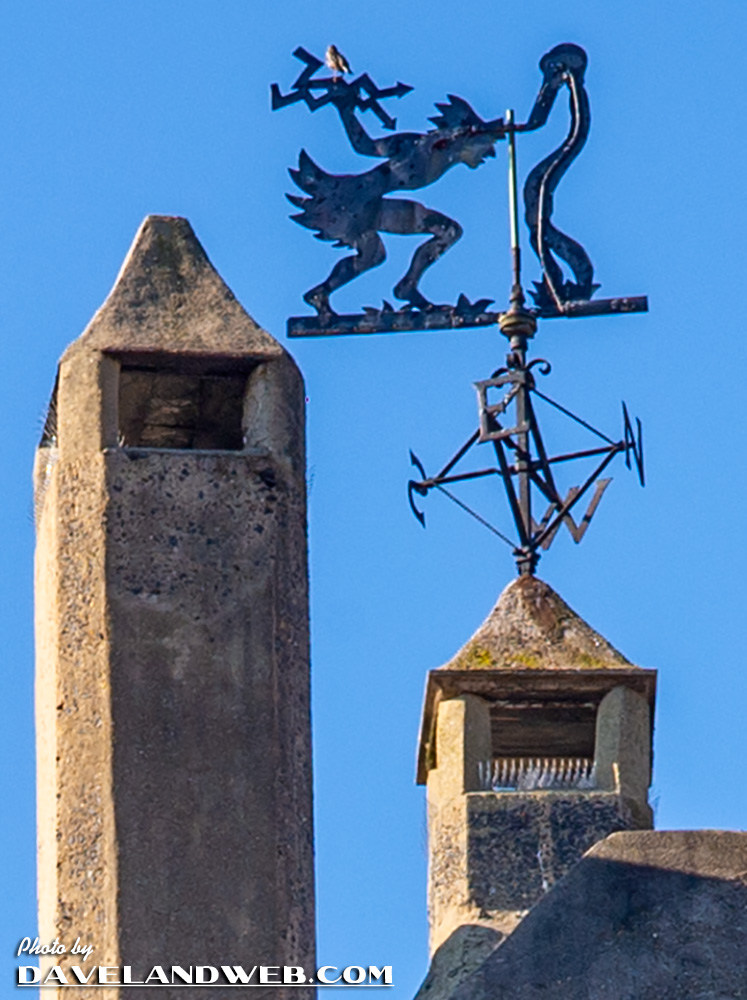 Doylestown's Main Street area included a number of interesting buildings, including 1938's County Theatre.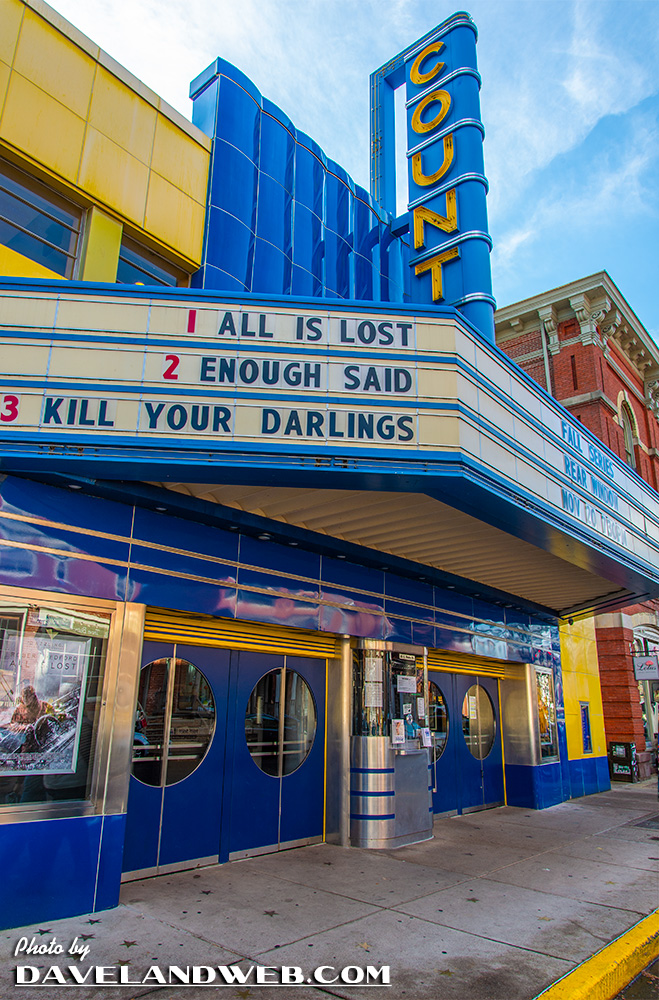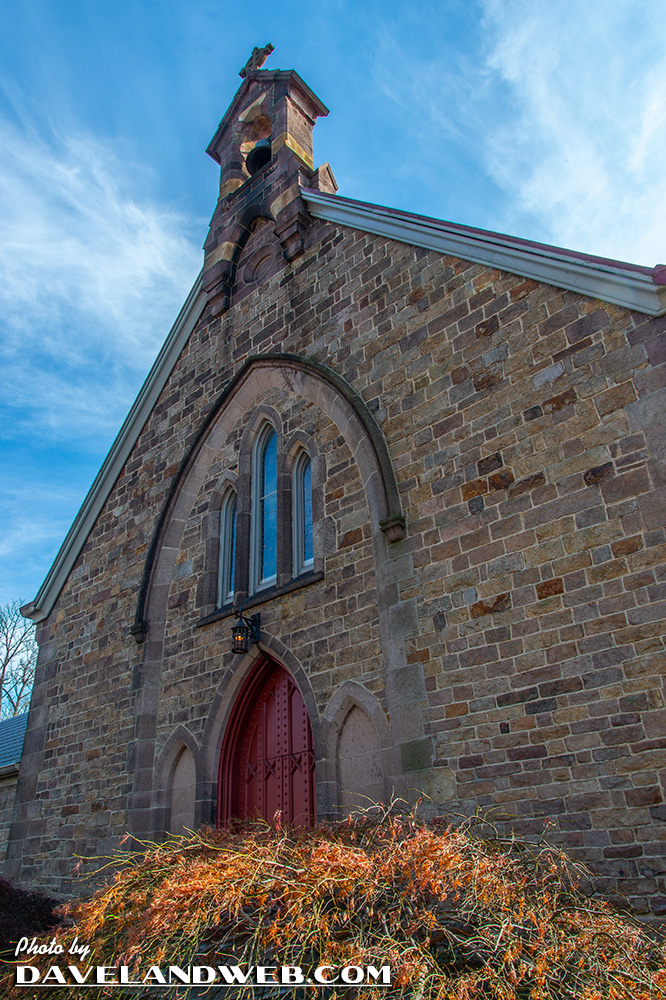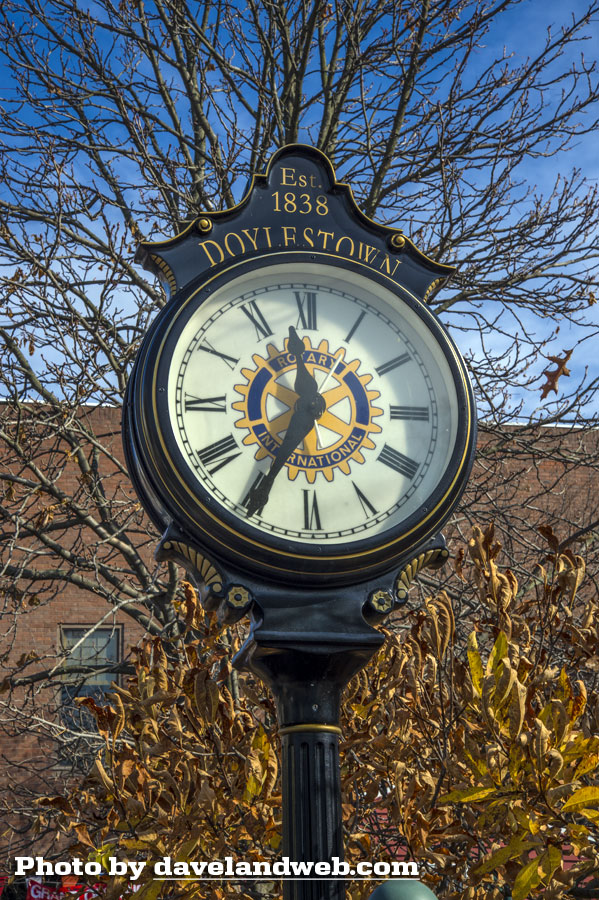 The final museum I experienced during my trip home to Philly was my mother's infamous Food Museum. I was raised on homemade fruitcake. Every holiday season, my mom would make my favorites like Apricot, Bourbon, and Old English. It has been years since my mom made any, so imagine my surprise when she casually mentioned that she thought there was one "downstairs."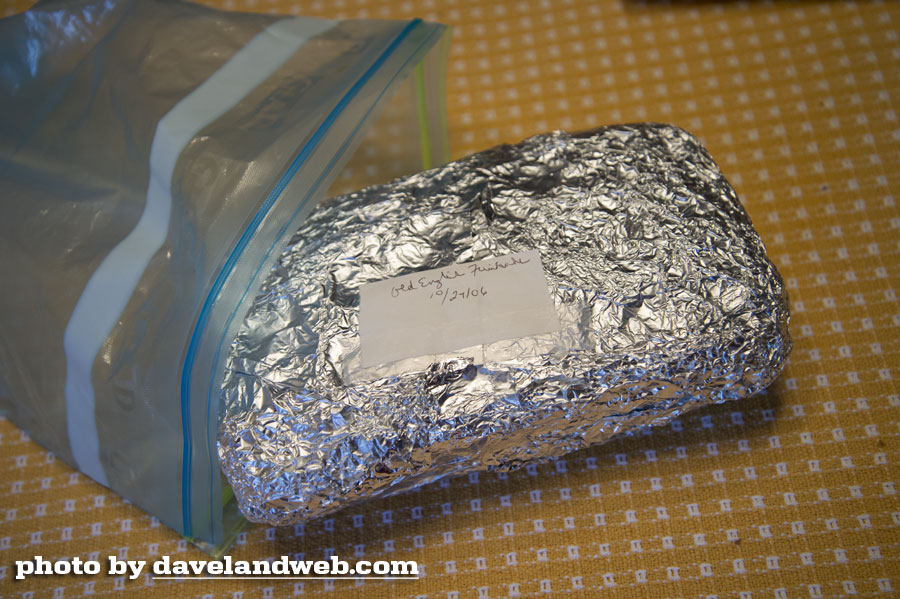 When I asked how old, I got the standard answer: "Oh, I don't know; not that long ago." I inquired if it was in the freezer. "No, it's in the refrigerator." Camera in hand, I went down to the basement (where food goes to die) and pulled the brick of tin foil out. It was marked 2006. 7 years. Under the foil was Saran Wrap, and underneath that was a layer of cheesecloth that had been soaked in Old English.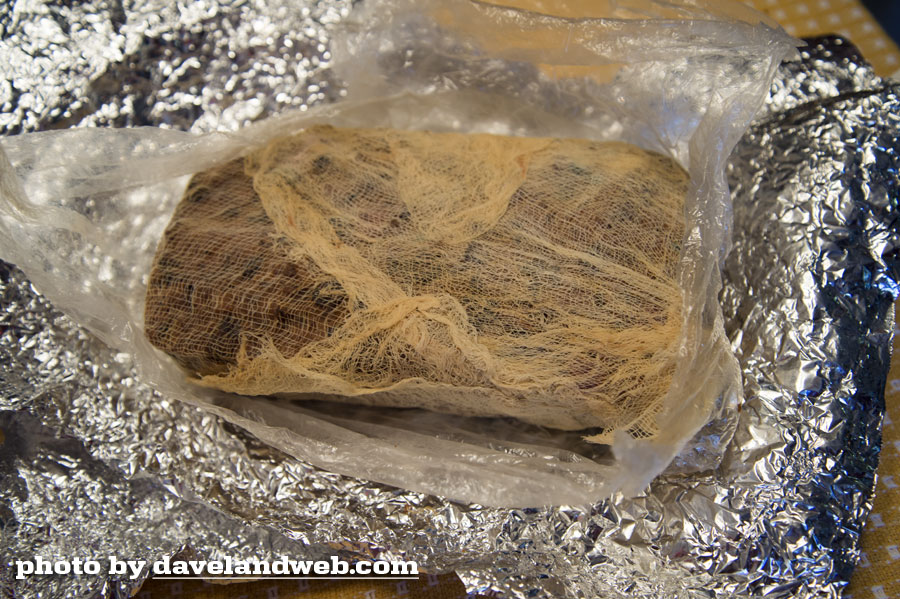 I could still smell the booze, but after a seven year stint in the fridge, there was no way I was going to eat it. After cutting a slice (which took some extra effort), even Mom finally admitted that it might look a little "dry."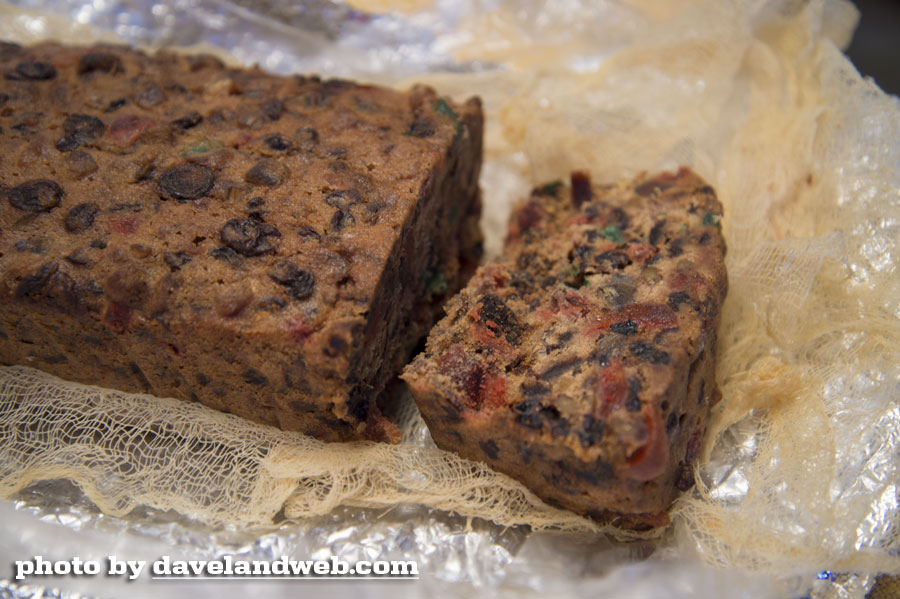 Can't wait to see what else I might discover in mom's fridge/freezer on my next visit. Where else but Daveland could you read about Grace Kelly and fruitcake all in the same post?
Follow my Daveland updates on
Twitter
and view my most recent photos on
Flickr
. See more Daveland Doylestown photos on my
Doylestown web page.