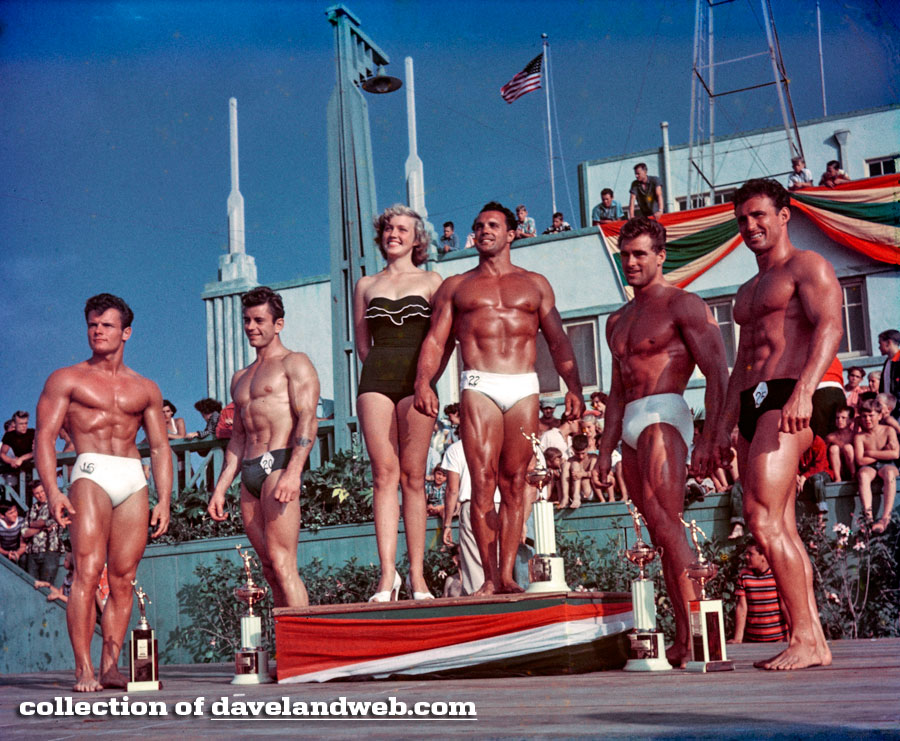 This vintage color image is of a bodybuilding contest in Southern California (I believe it might be Long Beach). I don't know the date, don't know the specific contest (am guessing it is Mr. Muscle Beach), but I DO know that the bodybuilder second from right is Ed Fury, one of the many musclemen who eventually went to Italy to make sword and sandal films. 1947's Mr. America, Steve Reeves, was the first to do so with "Hercules." For the Mr. Muscle Beach contests, Fury won third place in 1951 and and achieved second place in 1953, but based on photos I've seen of those two contests, this shot appears to be from another year.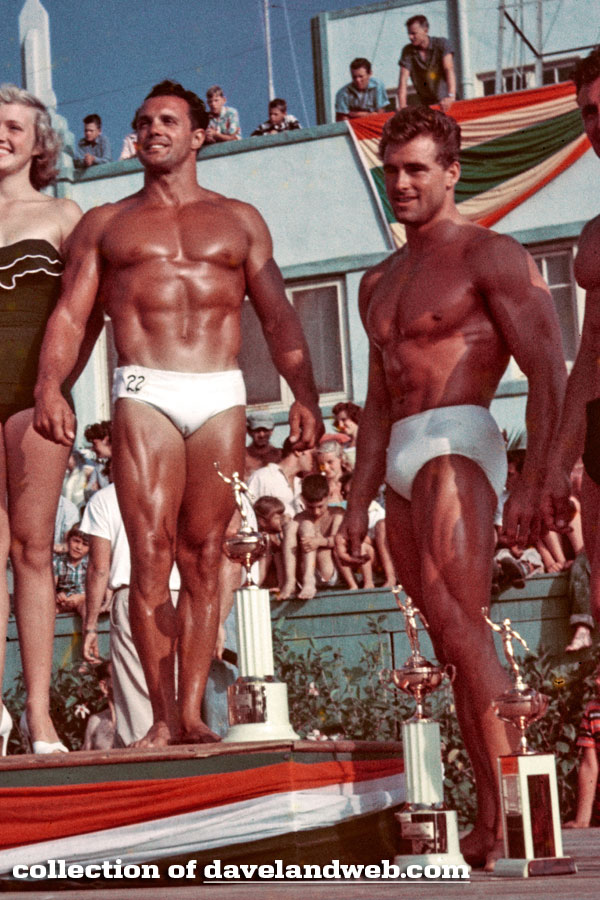 This is another photo from the same contest (Fury doesn't appear to be in the frame) with some of the other competitors waiting to go on stage.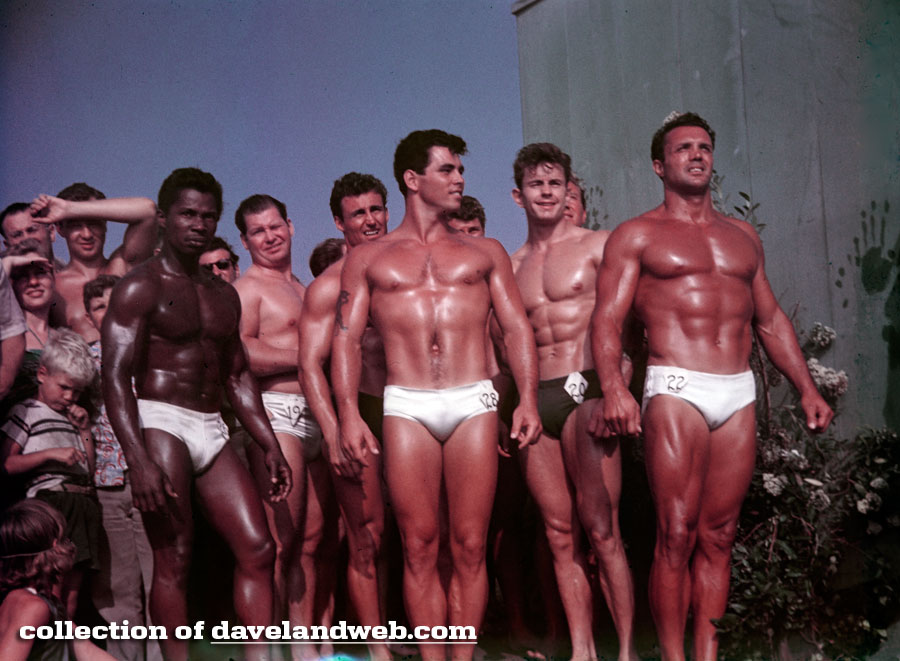 Fury is also known as a model for famous photographer Bob Mizer, who shot semi-clad men for physique culture magazines such as "Physique Pictorial." Fury also worked with the Athletic Model Guild and photographer Bruce of LA.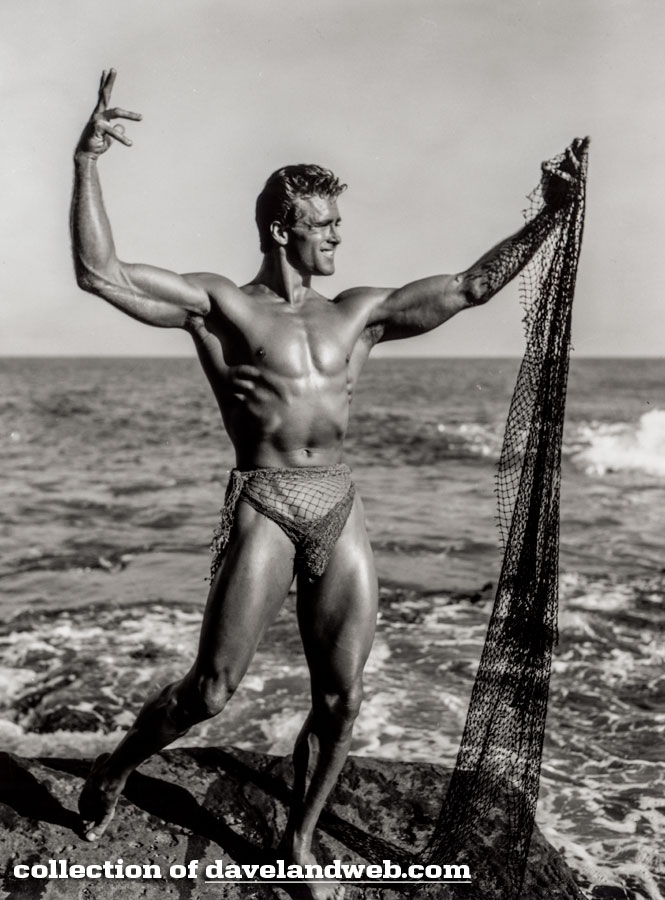 After the release of "Ursus in the Land of Fire (1963)," Fury's film career fizzled as the sword and sandal films fell from favor. He became a semi-frequent bit player on television, acting in episodes of "Fantasy Island," "Cannon," "Medical Center," "Columbo,", "Barnaby Jones," and "The Odd Couple."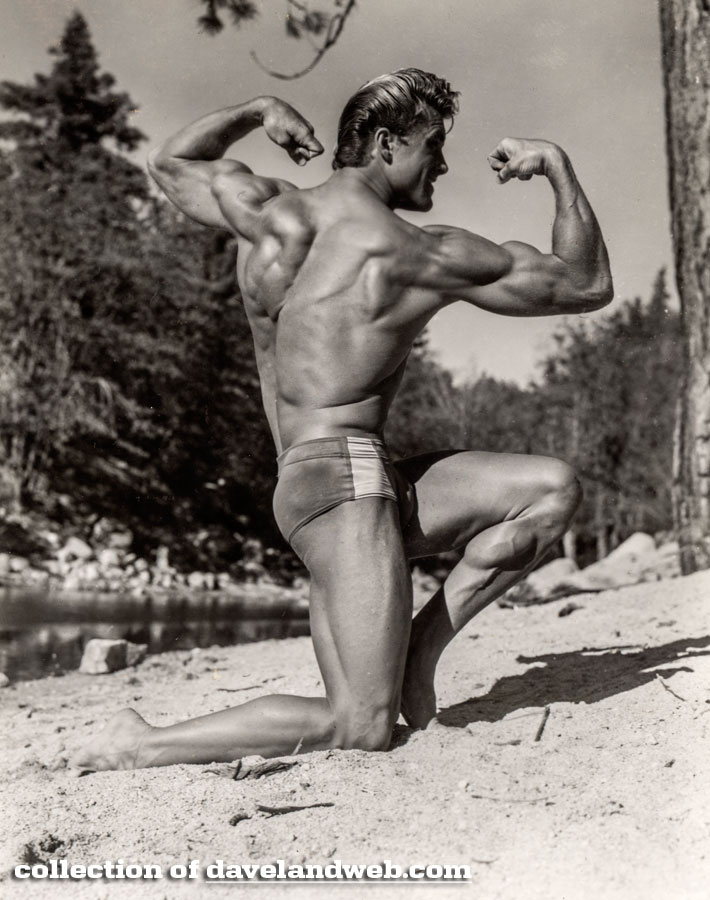 His most recent film was the 1996 semi-cult classic, "Dinosaur Valley Girls." Starring Oscar nominee Karen Black and Emmy Award winner William ("Blacula") Marshall, you can be sure it is a classic for the ages.
See more vintage Ed Fury photos on my
Movie Star/Celebrity web page.