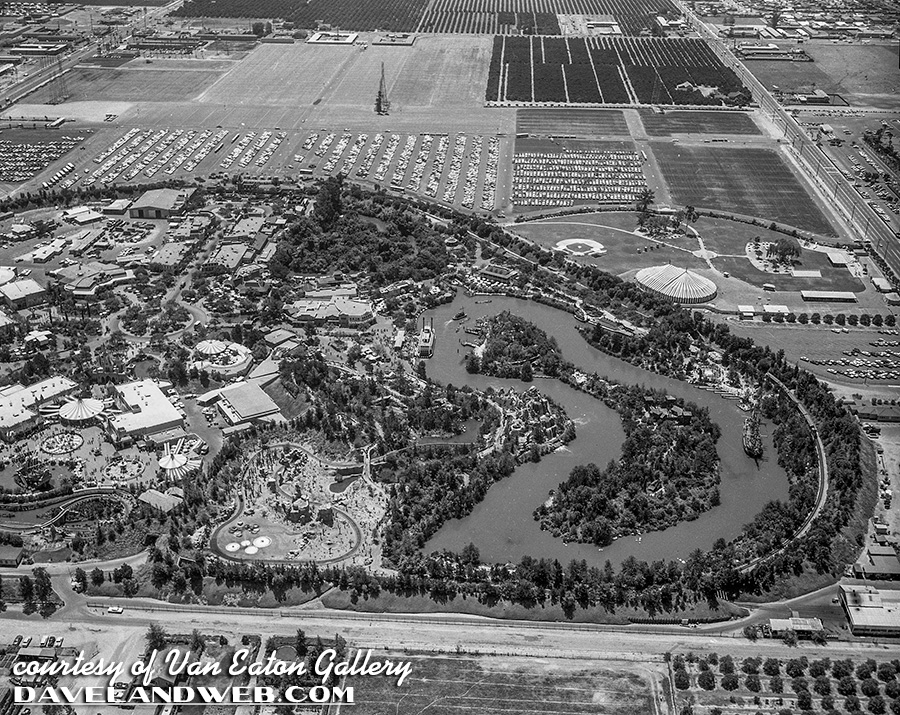 Today's post is another salute to the Fantasyland Skyway Station, the cute little Swiss Chalet that is about to go bye-bye. They way termites...I say neglect. In the vintage aerial view, you can see the Station smack-dab between Storybook Land and Nature's Wonderland.
Here's some early Bruce Bushman concept art: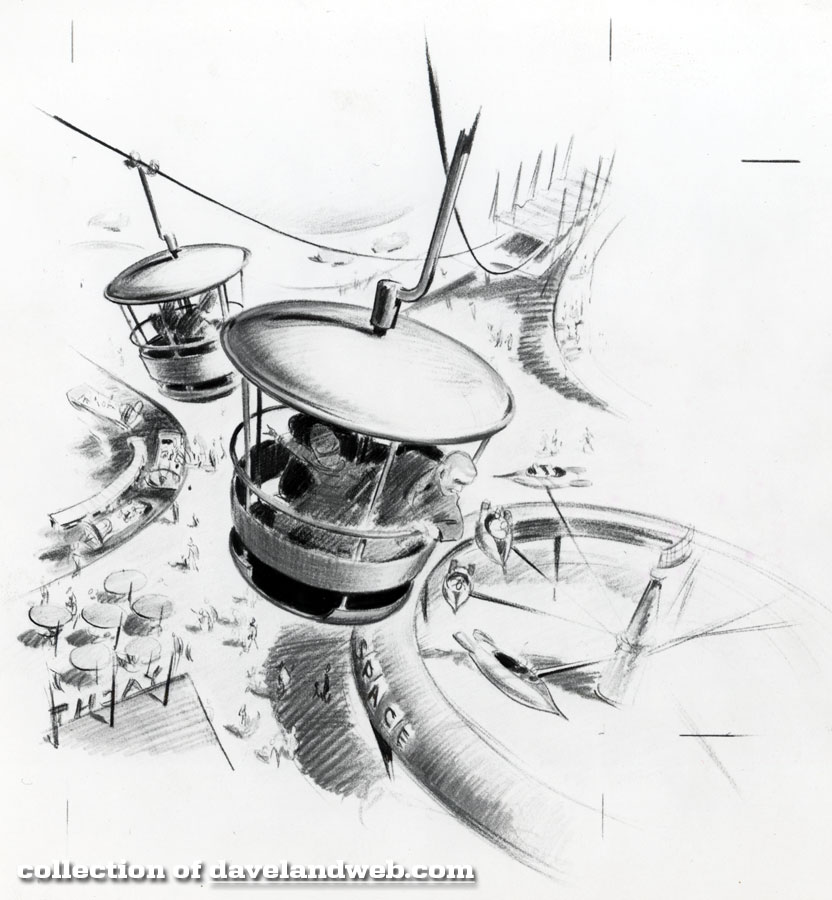 Interesting to note that in both pieces of art, the Stations (Tomorrowland and Fantasyland) are featured.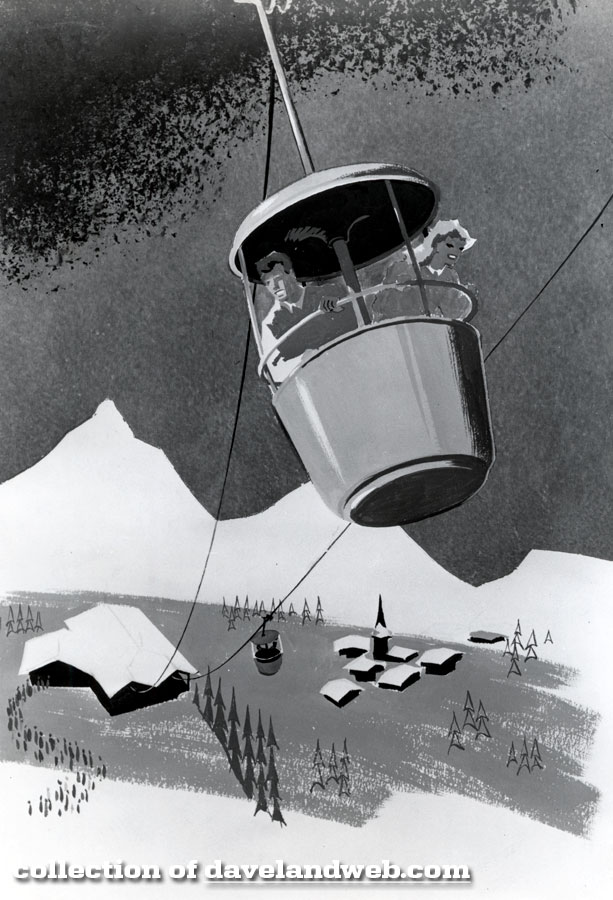 At first, this image looks like a shot of the Dumbo attraction: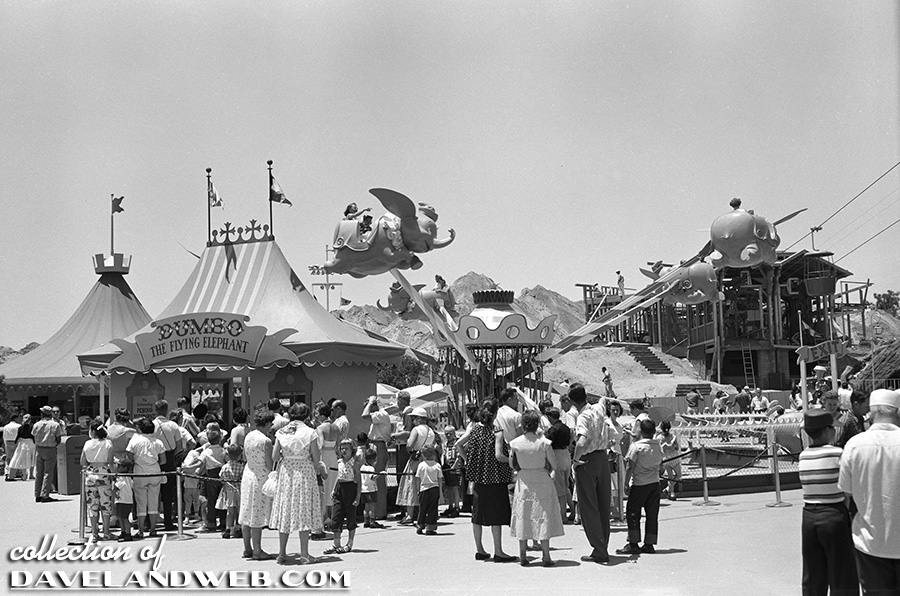 the beauty of it is that it also captured the construction of the Fantasyland Skyway station. Note the curious guests who have stopped to watch the activity: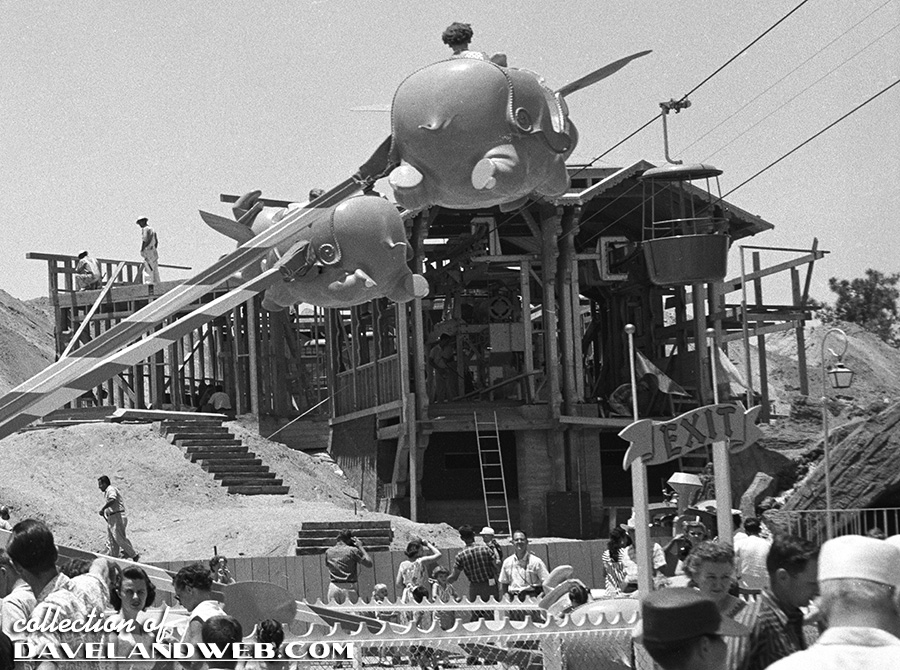 This Dumbo shot from late 1956 shows the complete Station in living color: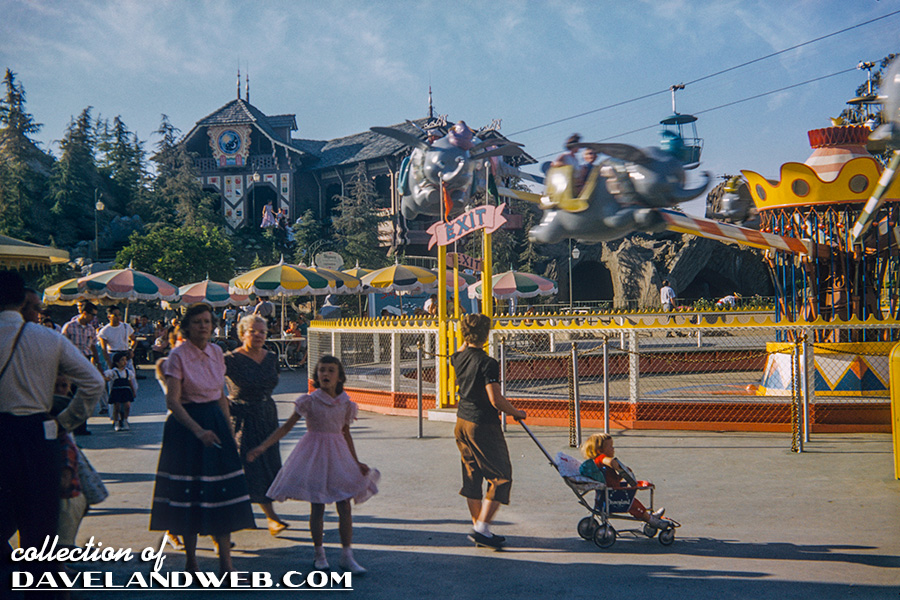 Zooming in for a detailed view of the Chalet: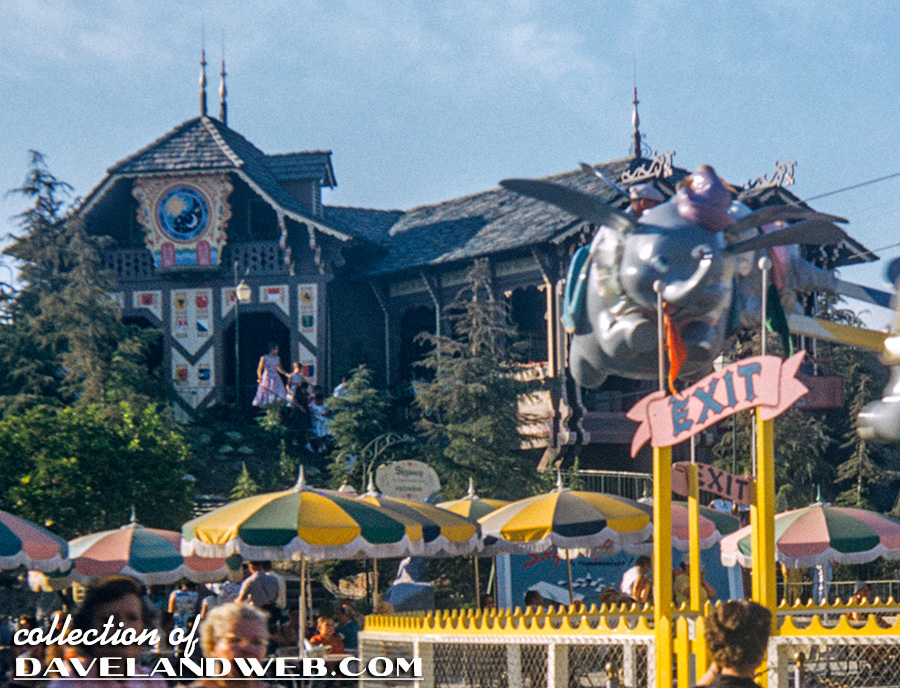 Two more Skyway station photos, disguised as shots of the Dumbo Flying Elephants attraction: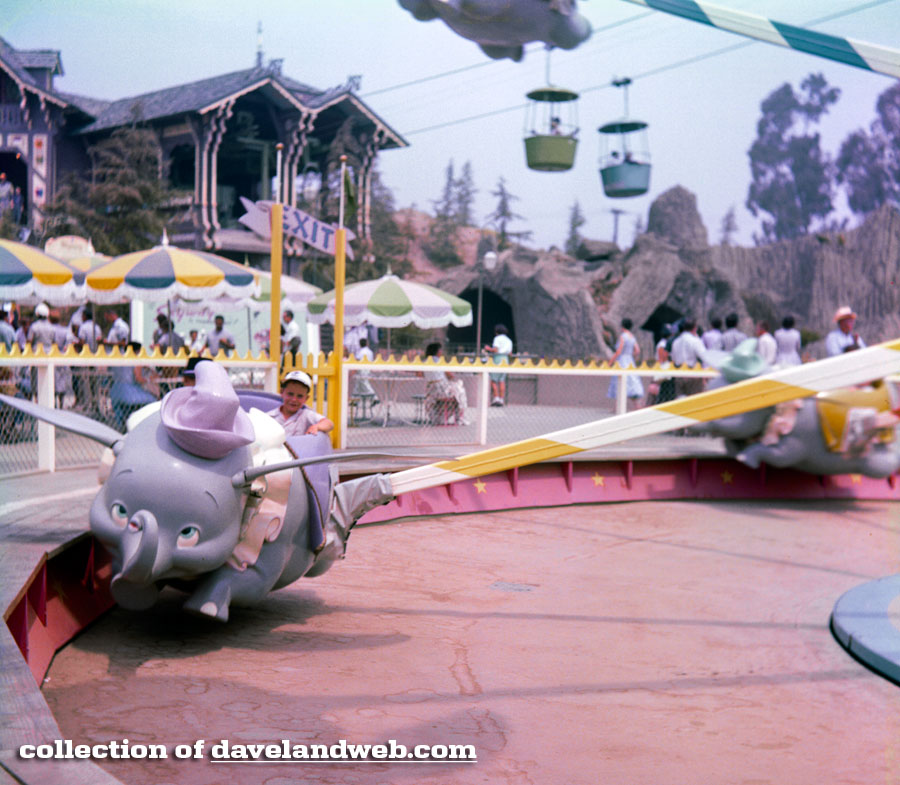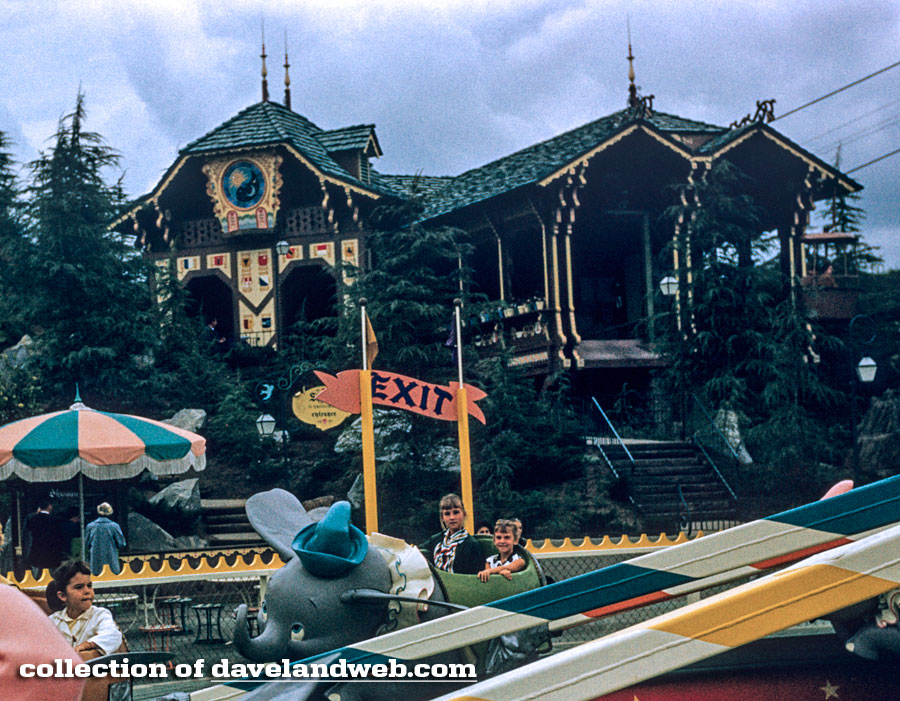 One of my favorite Skyway shots shows New York Opera publicist Constance Hope and The Begum Aga Khan, on February 7, 1957: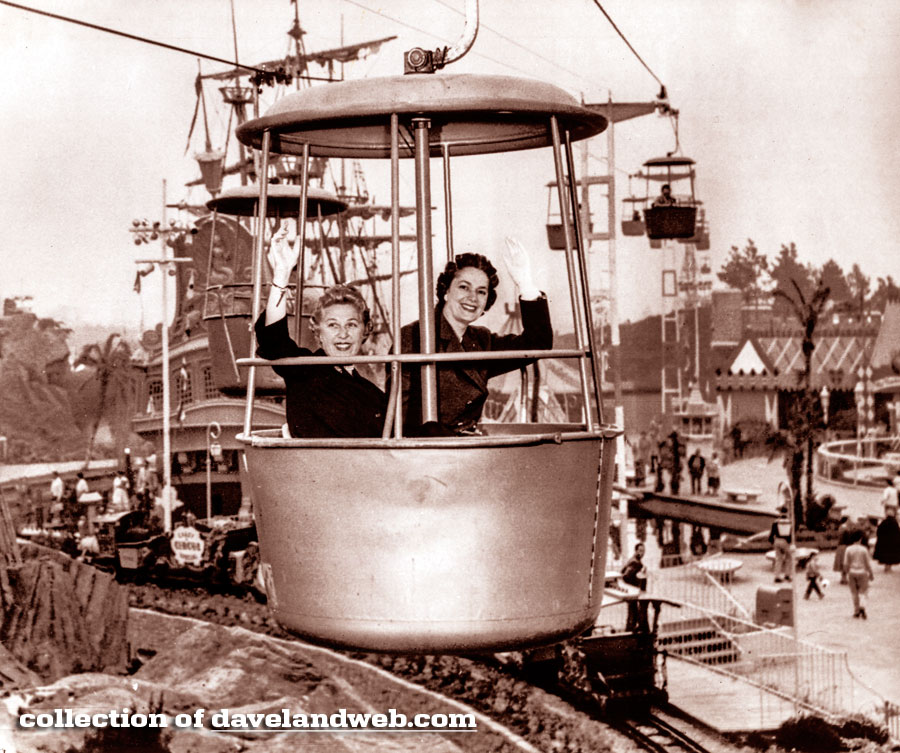 Another satisfied Skyway customer waves to her friend, with a helicopter hovering over Tomorrowland in the background: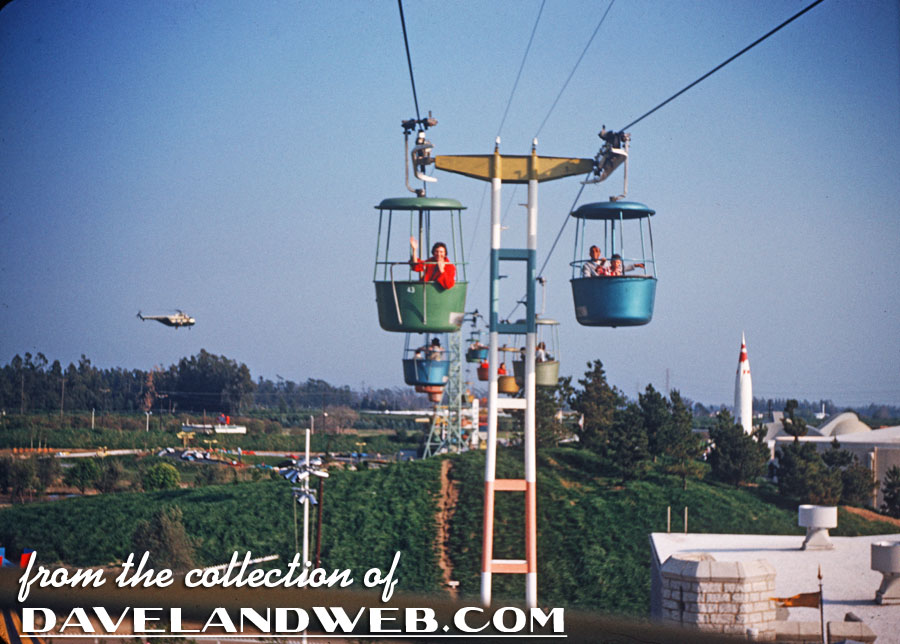 Last Skyway shot for today gives a dizzying view over the Submarine Voyage lagoon, circa September 1959: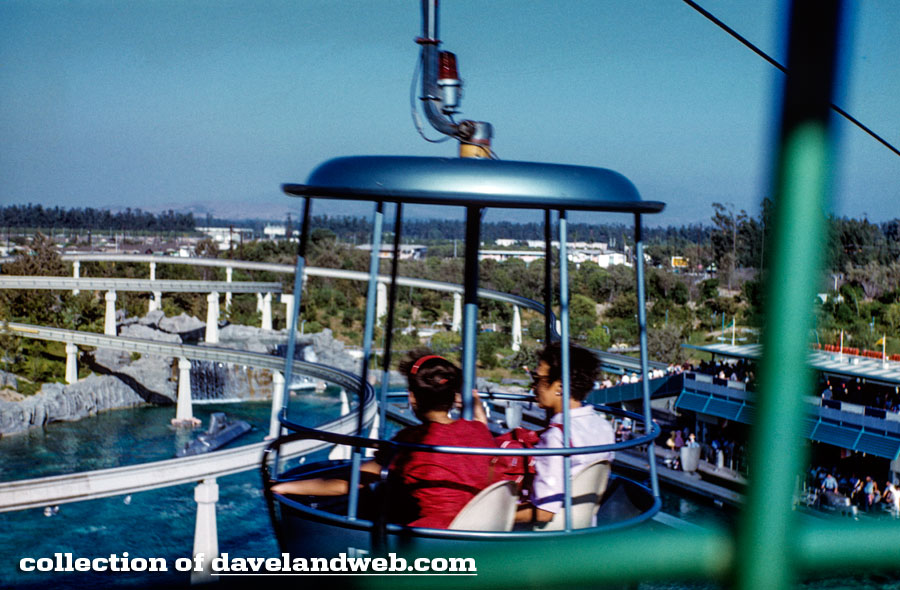 See more vintage Skyway photos on my
Skyway web page.
Follow my Daveland updates on
Twitter
and view my most recent photos on
Flickr
.