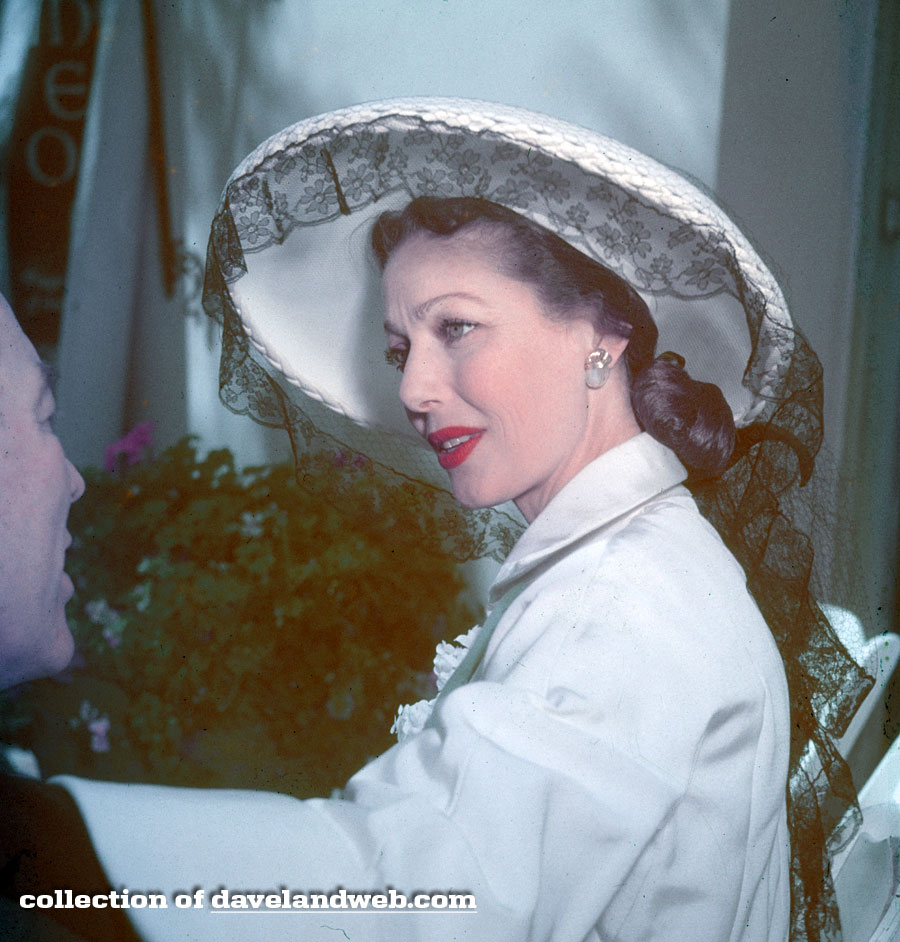 On April 29, 1951, some of the biggest Hollywood celebrities got together for Father Patrick J. Peyton and the release of his book, "The Ear of God." The event was called "The Fiesta of Stars." If you've never heard of Father Peyton, surely you've heard of his famous slogan:
"The family that prays together stays together."

Father Patrick J. Peyton (1909-1992) was a member of the Congregation of the Holy Cross. He founded the "Family Rosary Crusade" to promote the praying of the Rosary by families. This worldwide campaign that eventually became a Roman Catholic movement came from Father Peyton's patron, the Blessed Virgin Mary whom he credits as the one who interceded before God and her son Jesus Christ his recovery from tuberculosis in 1941. Peyton also started the radio dramatic anthology "Family Theatre" (1947-1957). His television shows featured famous actors such as James Stewart and Lucille Ball. His cause for canonization as a saint was opened in 2001.
The first photo here shows Loretta Young, Oscar winner ("The Farmer's Daughter") and 3-time Emmy winner ("The Loretta Young Show"). Young herself was known as a very devout Catholic. Some of the other stars on hand included Irene Dunne, Rosalind Russell, Loretta Young, Van Johnson, Margaret O'Brien, Jeanne Crain, Clare Boothe Luce, George Jessel, Donald O'Connor, and Louella Parsons.
In this photo, actress Louise Beavers is signing one of the books, with Hattie McDaniel (Mammy from "Gone with the Wind") at right.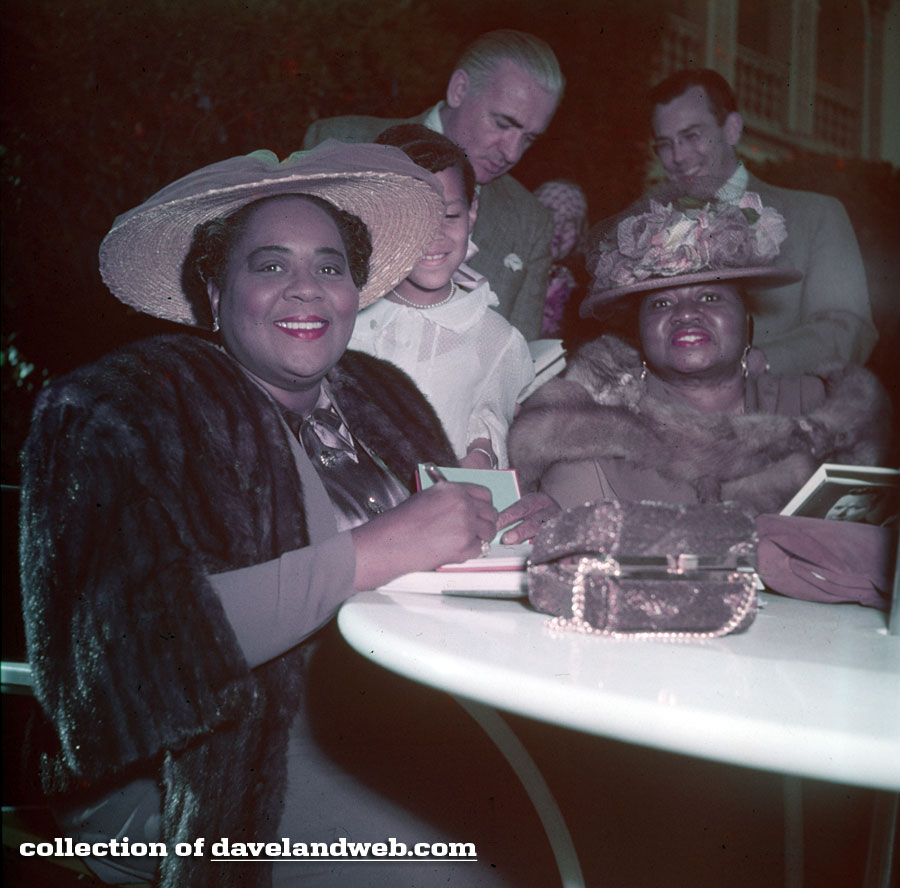 Peyton's book is extremely hard to find; here's a photo of the cover to assist your search: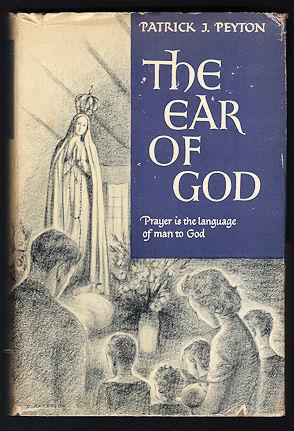 and the promotional blurb from when it first came out:
The Ear of God by Father Patrick J. Peyton. Prayer is the language of man to God. Here is a beautifully written book that demonstrates the effectiveness of prayer with dramatic true stories of the Saints and Father Peyton's own remarkable recovery from tuberculosis. You'll also read on how to pray, and what to pray for. Included are prayers for every day and special occasions. $2.75
Imagine...learning to pray for only $2.75. Not bad, considering I found a webpage attempting to sell an autographed copy of the book for $65,000. The book has signatures from just about everyone who was at this event.
Here's one of a very young Natalie Wood, proudly wearing her committee ribbon. Anyone know the chap on the right?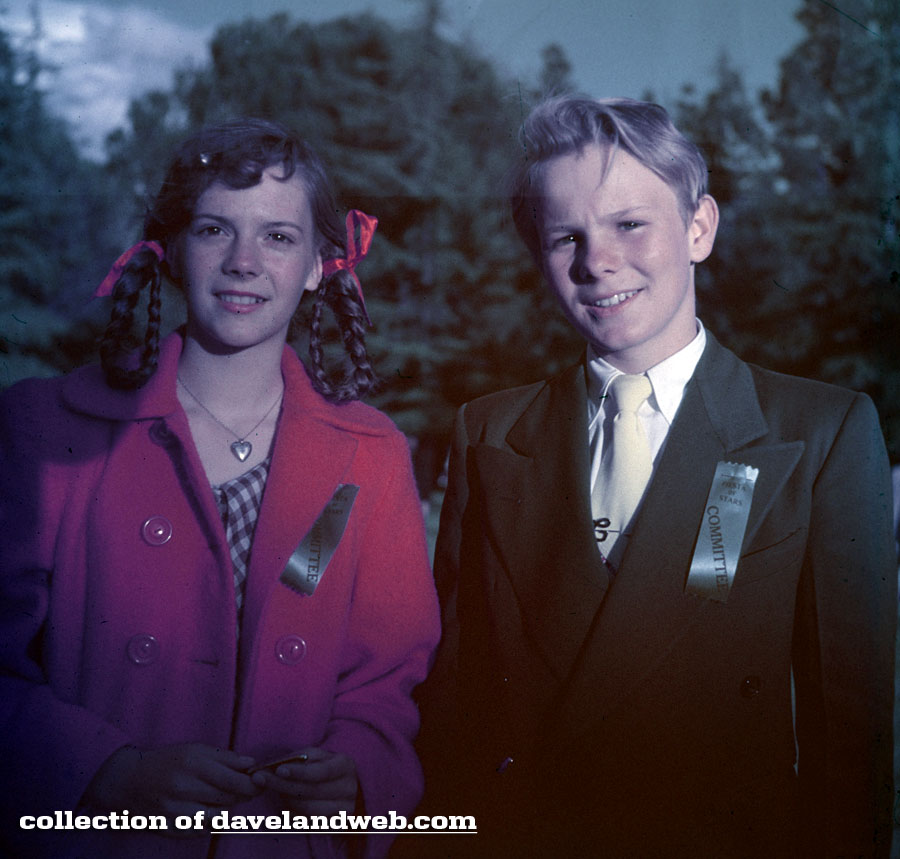 My online sleuthing also turned up a few images from the USC archives. This one shows Father Peyton himself: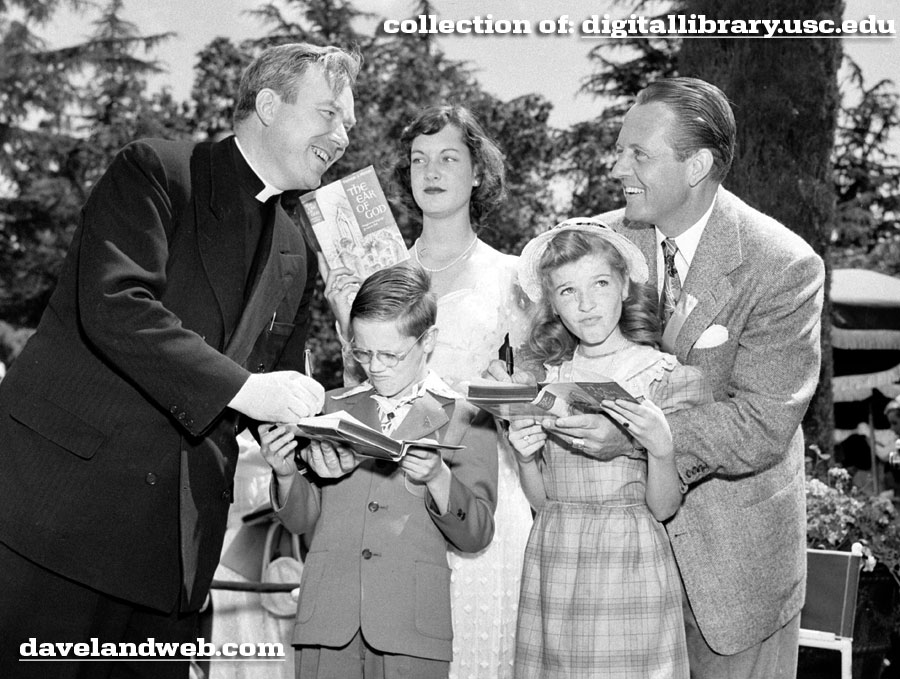 Look at that line of people waiting to get their copy autographed.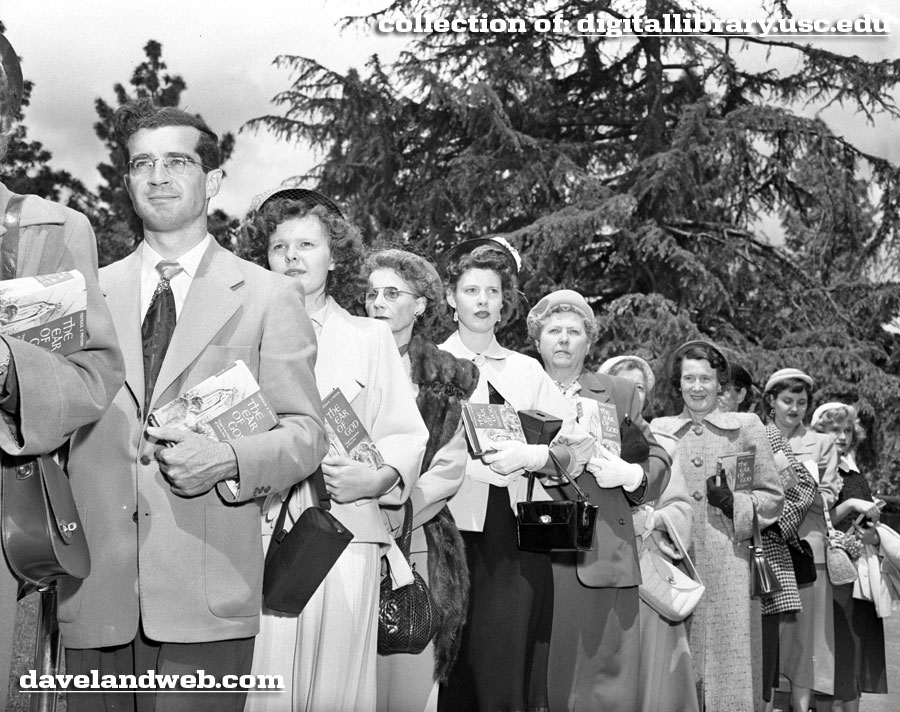 I'm not sure where this event was held, but it appears to have been at somebody's estate.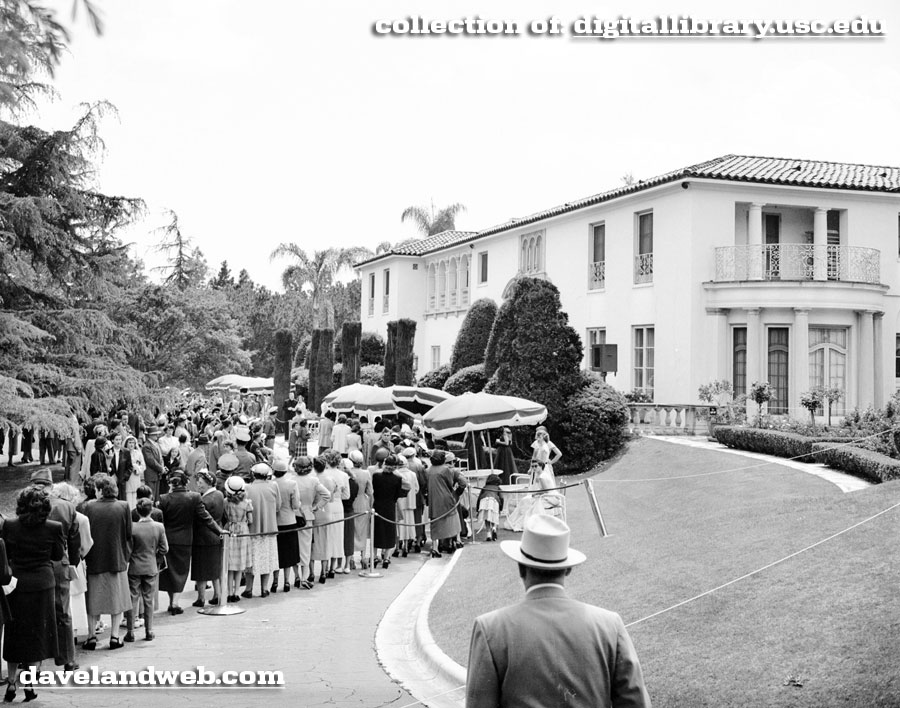 If anyone out there knows more about The Fiesta of Stars, please feel free to comment!
See more vintage Movie and TV photos on my
Movies and TV web page.