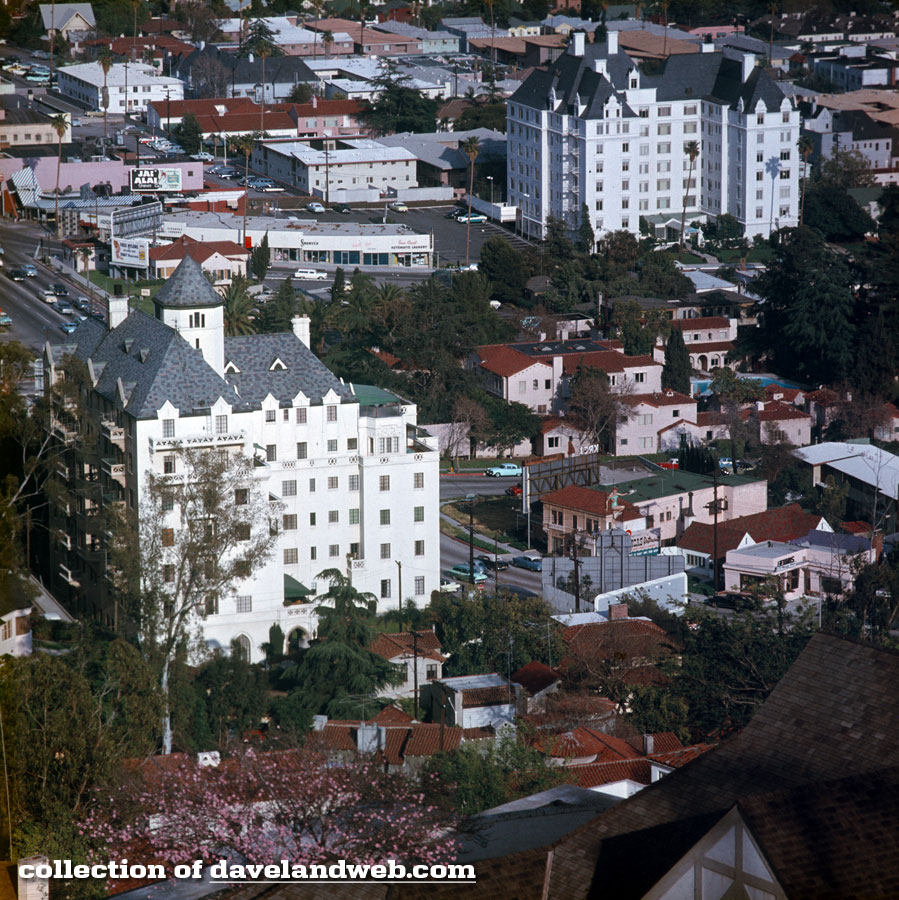 Travel back in time with Daveland to Hollywood's famed Sunset Boulevard, circa 1957. In this first image, you can see The Chateau Marmont on the left (still kickin'!) and The Garden of Allah on the right (bulldozed for a lousy strip mall).
This detailed view zeroes in on the Chateau, with the 6th Floor Penthouse suite visible on the right: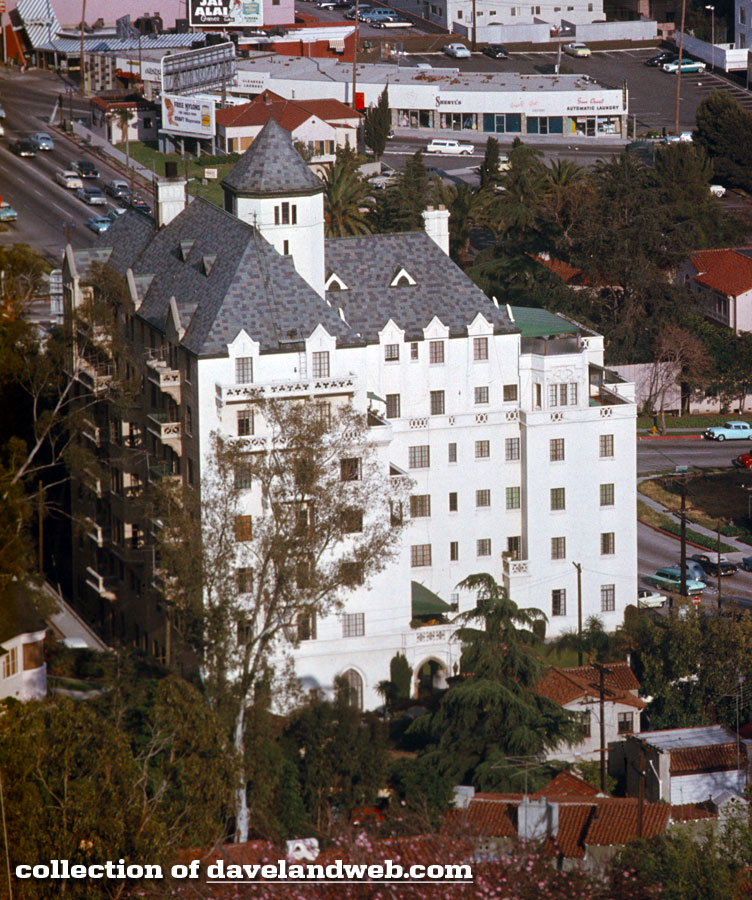 This detailed view shows a ginormous revolving Las Vegas showgirl statue that advertised the Sahara Hotel and Casino in Las Vegas from 1957-1966. She was eventually replaced by a Marlboro Man Billboard.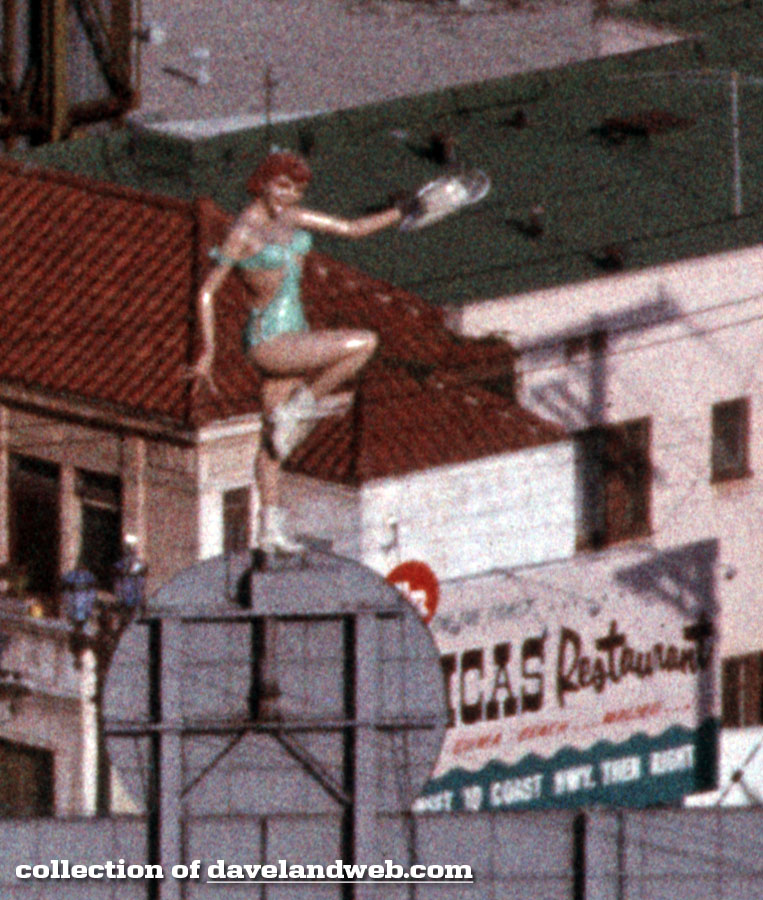 Across the street in 1961, this Bullwinkle and Rocky statue (inspired by the short-lived Vegas Showgirl) was unveiled by Jayne Mansfield for the opening of the Jay Ward offices. The statue was removed last summer for a much needed refurbishment. Hope it comes back soon!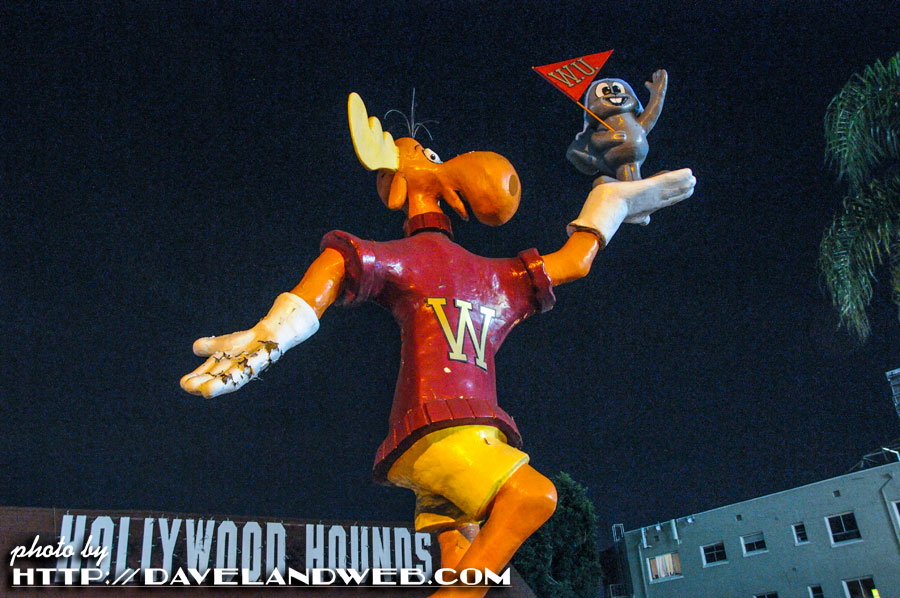 Back to our initial image, here's a detailed view of the Garden of Allah hotel: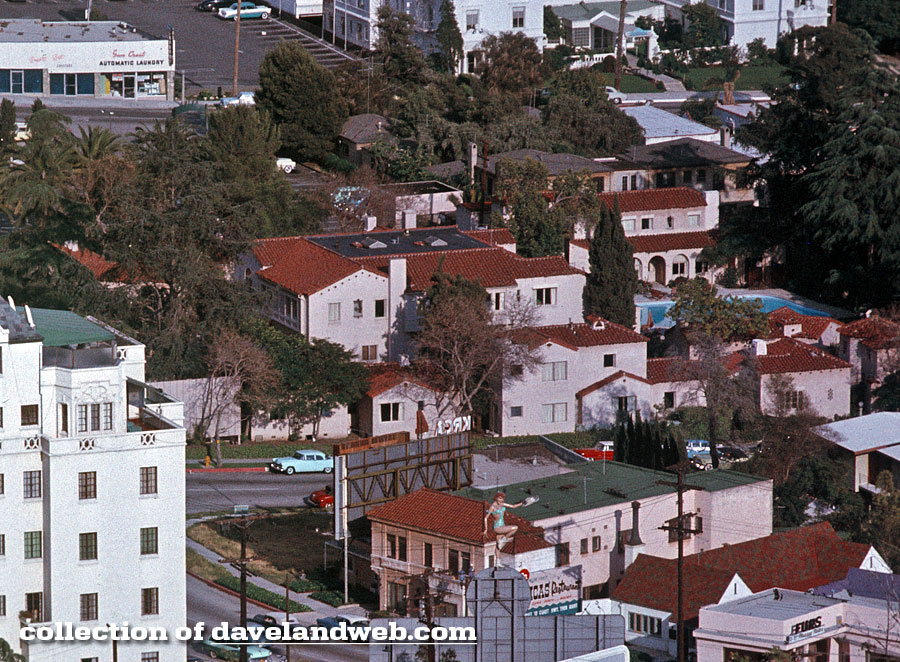 For a front view of the hotel, here's an image from the
USC digital archives
: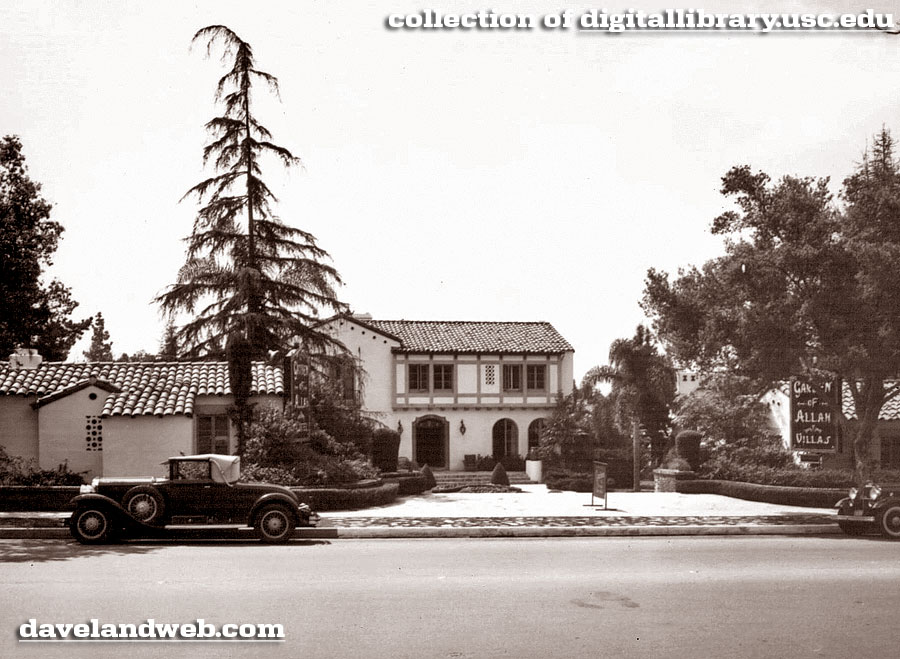 Down the street a bit is the Sunset Tower, seen in this 1957 view: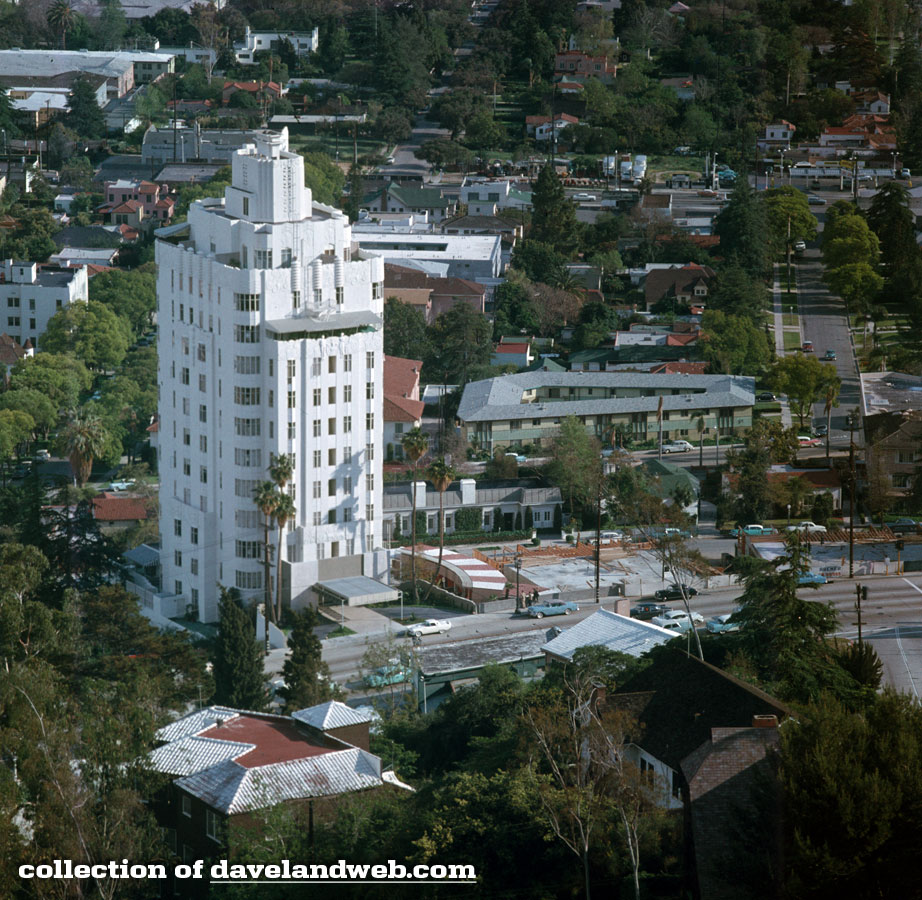 Gotta' zoom in for a detailed view of the vintage cars: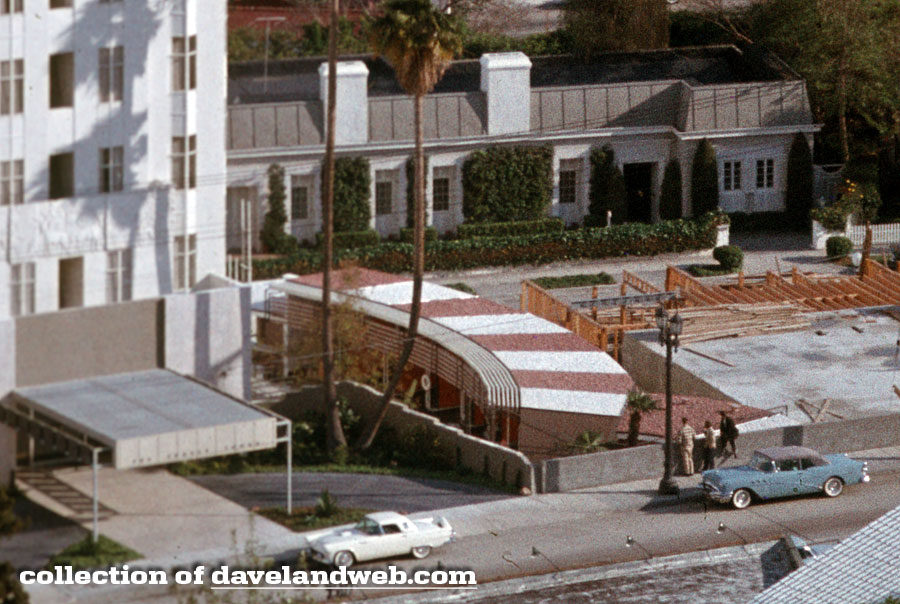 Today, the Sunset Tower is still in operation (albeit with a few name changes along the way).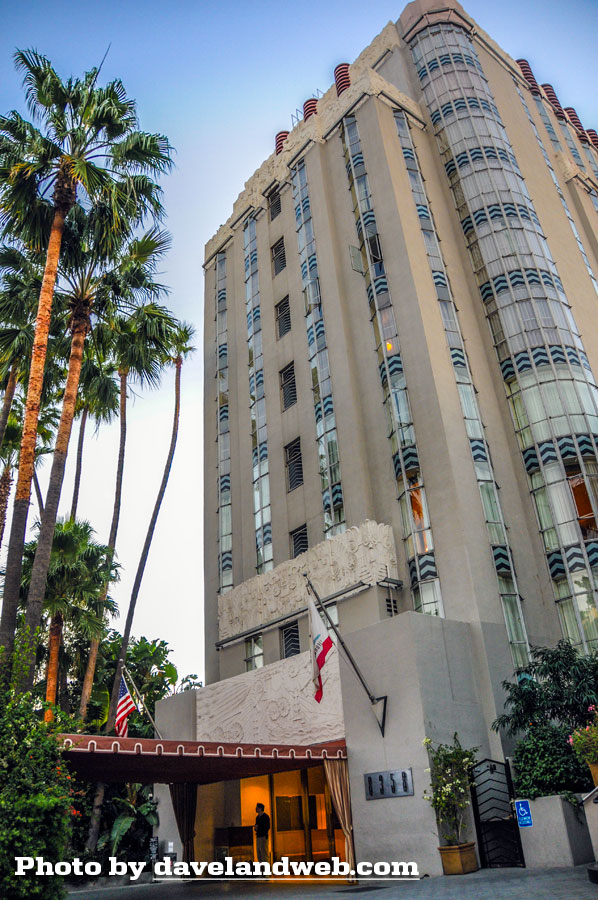 I guess 2 out of 3 survivors isn't too bad for Hollywood!
See more vintage & current Chateau Marmont photos on my
main website.