Once checked out of The Mansion on Forsyth Park, it was time to transfer over to my favorite hotel in Savannah, The Hamilton Turner Inn on Lafayette Square. This square happens to be one of my favorites in Savannah, as it is (for the most part) so quiet and peaceful. Unencumbered by retail, it is mainly residential.
The fountain at the heart of it is a beauty, too, as you can see in these sunset shots.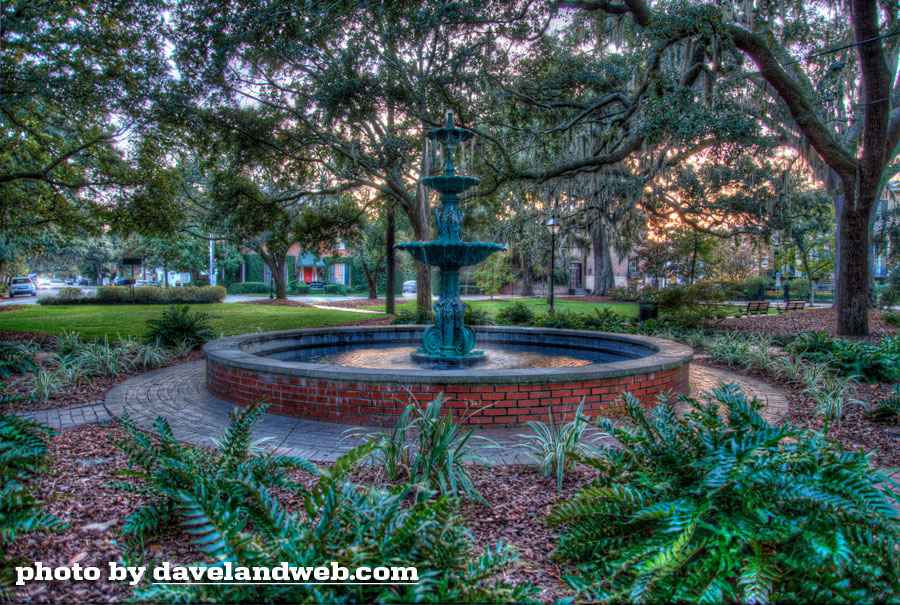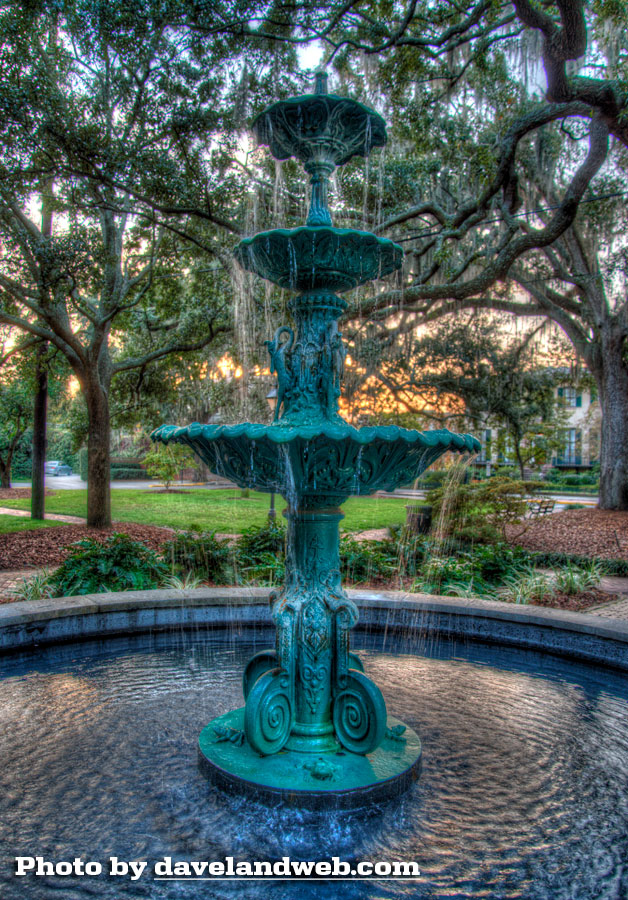 St. John's Cathedral impressively towers over the square with its French Gothic architecture: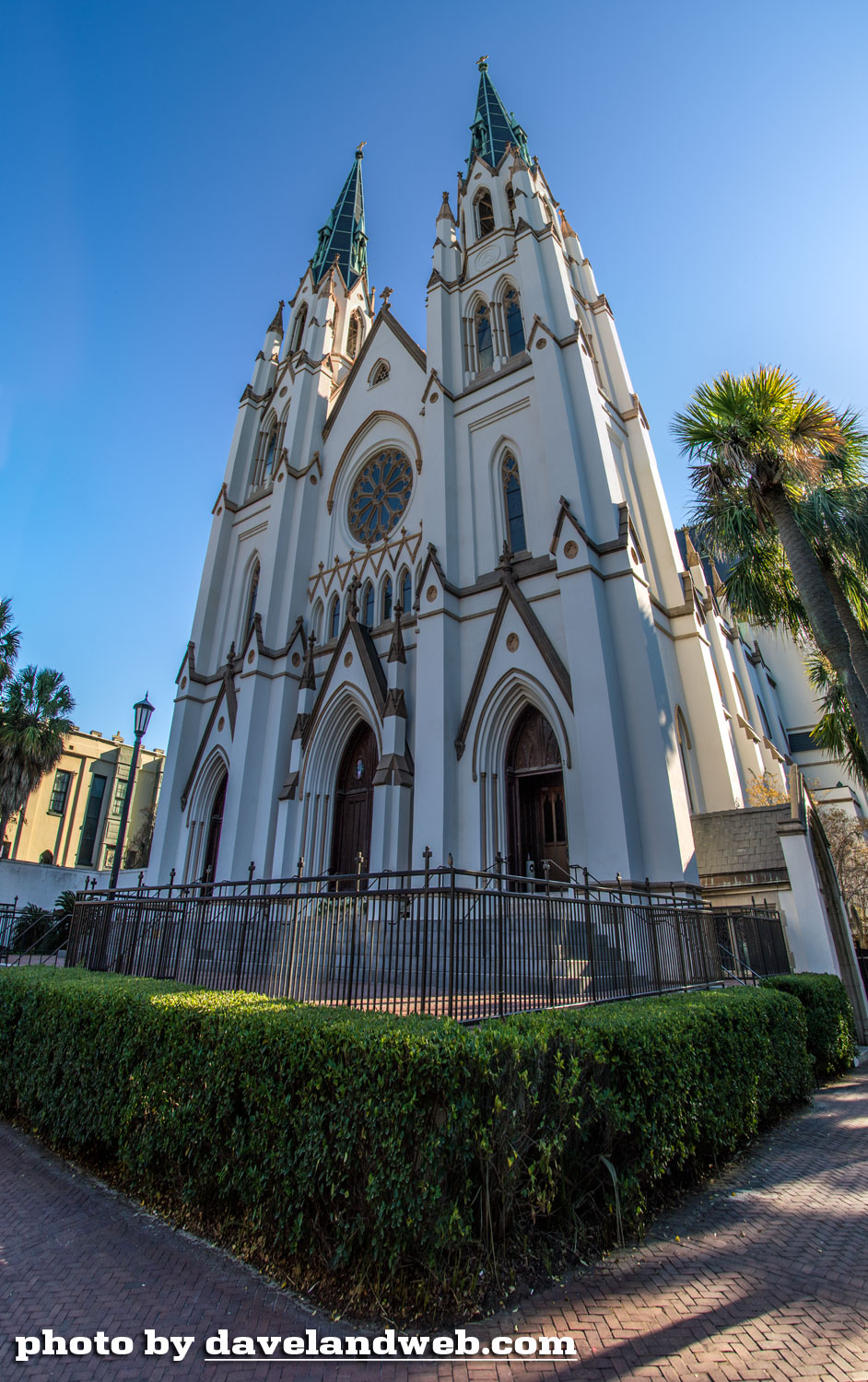 Finally, the destination: The Hamilton Turner Inn, which tour guides often mistakenly claim was the inspiration for Disneyland's Haunted Mansion.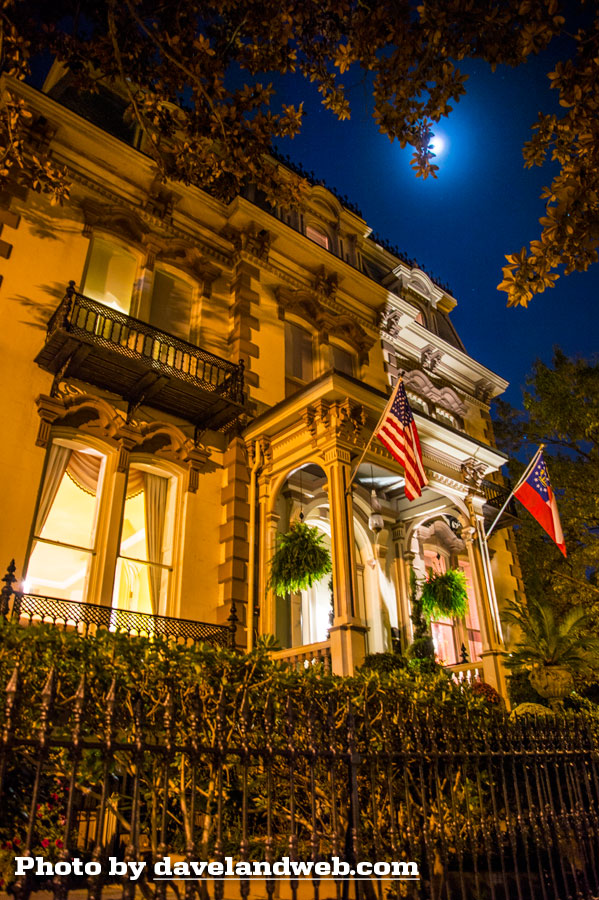 Despite a change of ownership since my last visit, the Inn is still the warm and friendly place that I remember.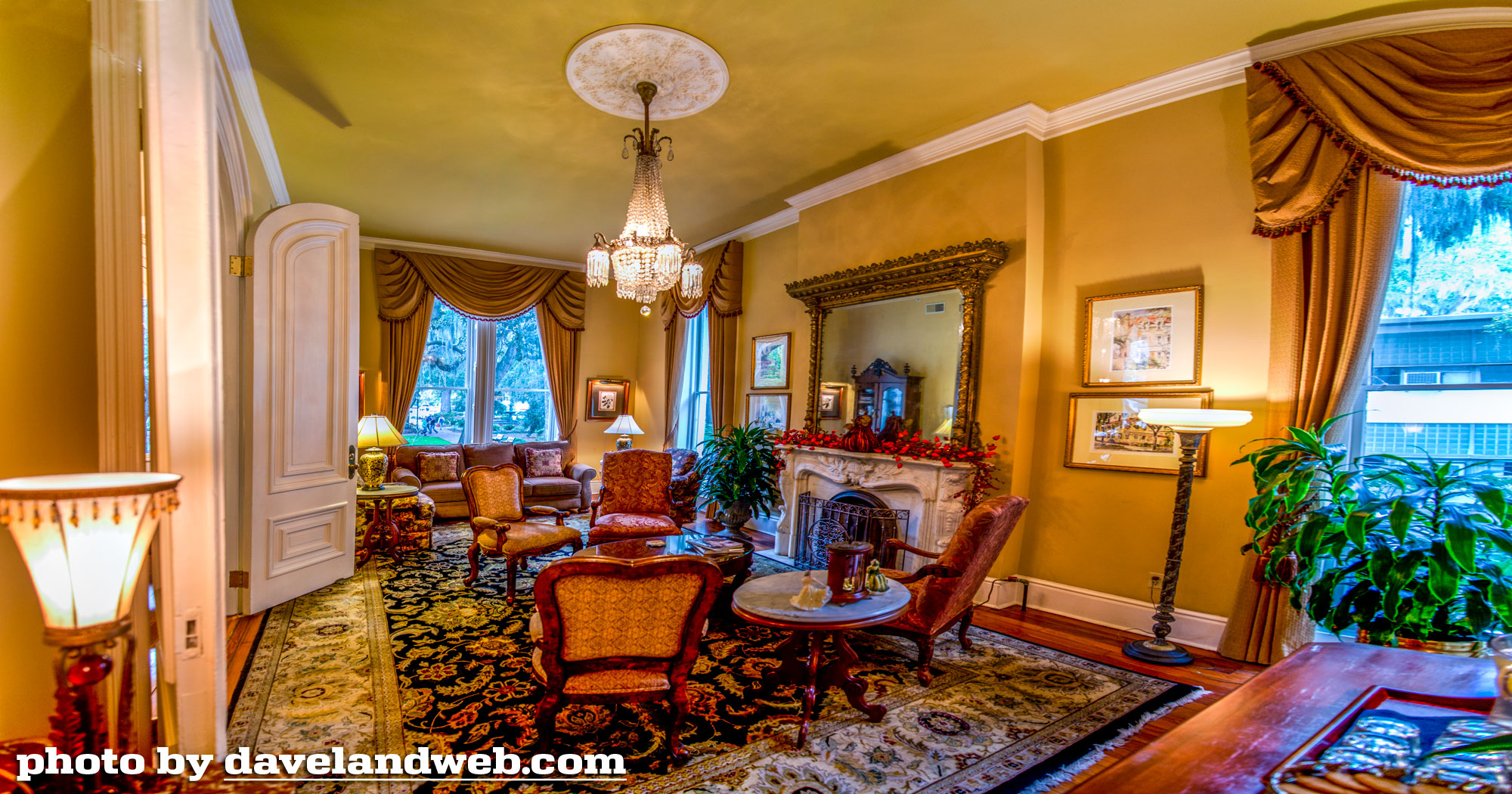 This time I stayed in Room 101, named after Casimir Pulaski, a general in the Continental Army who saved the life of George Washington.

The room is cozy and has a private outside entrance, which makes it very convenient.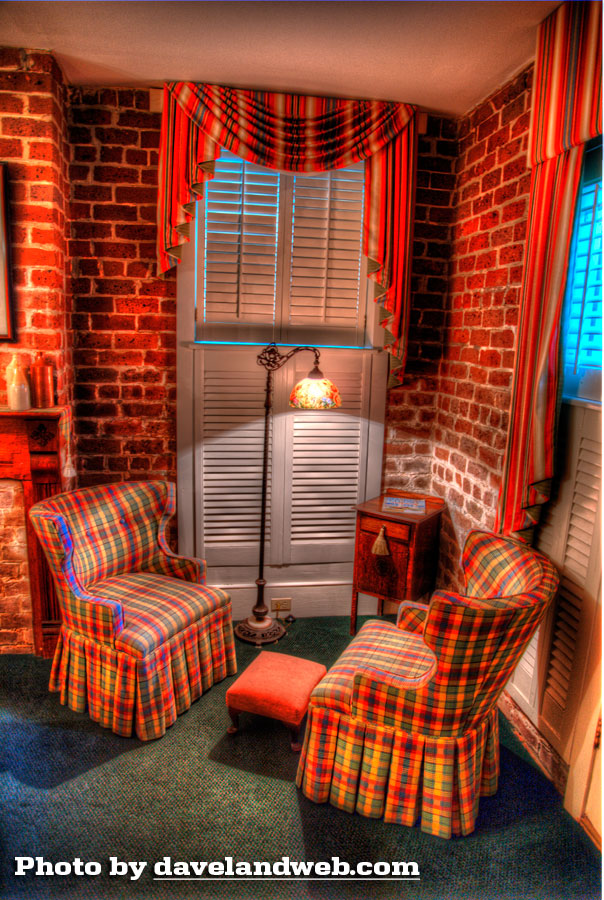 Can you believe it's already time for another meal? That's right...time for dinner. Deciding to try something new, we ventured over to the Bohemian Hotel on the river.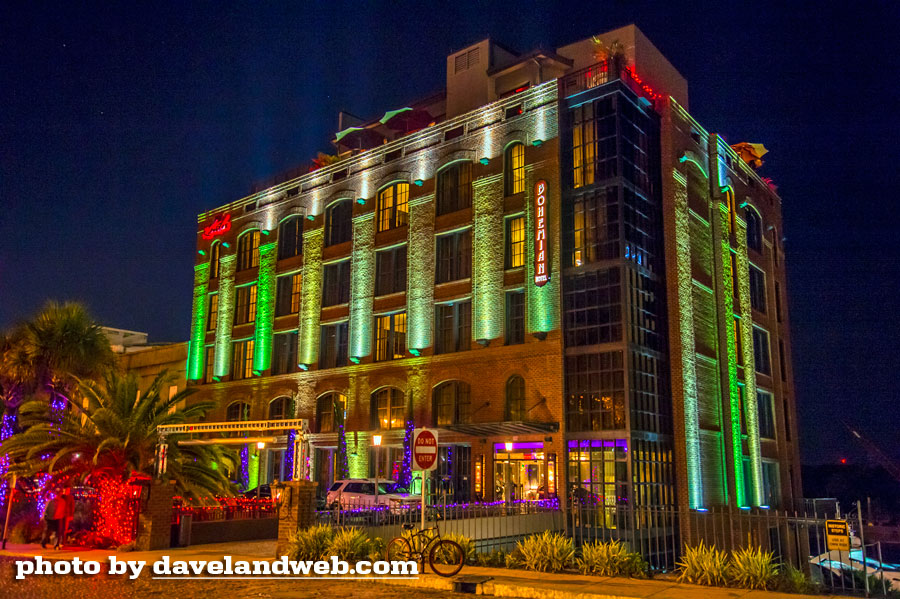 First up, drinks on the rooftop bar.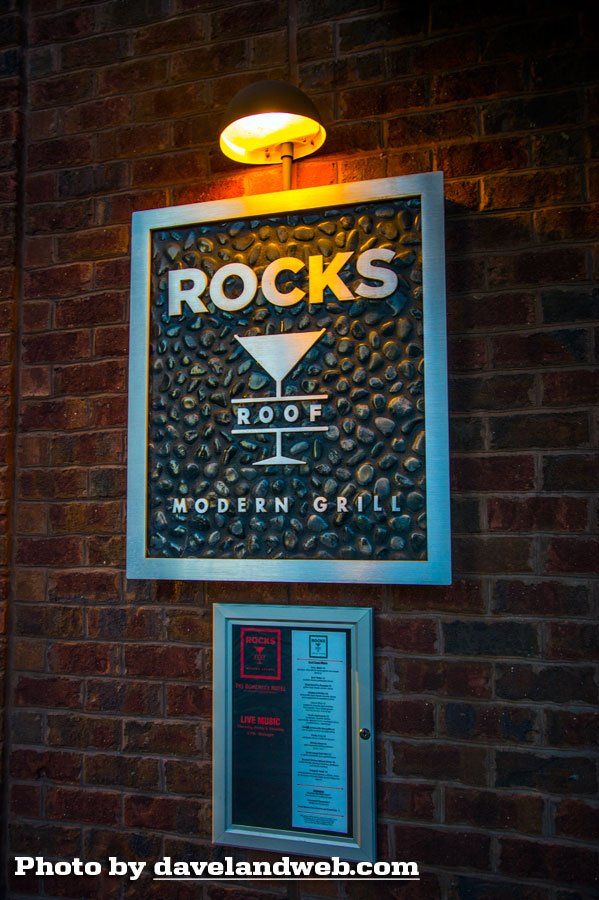 A great view...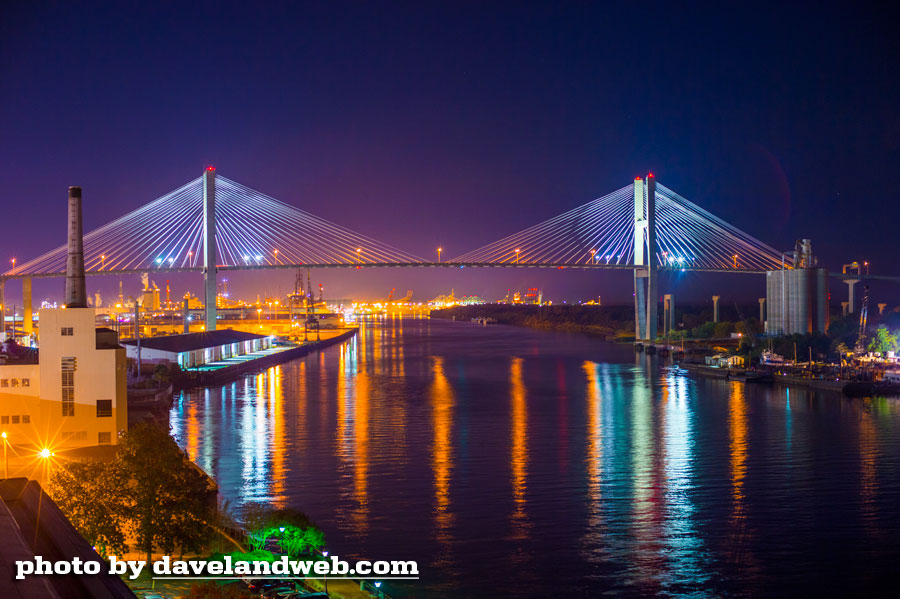 and devilishly delicious drinks.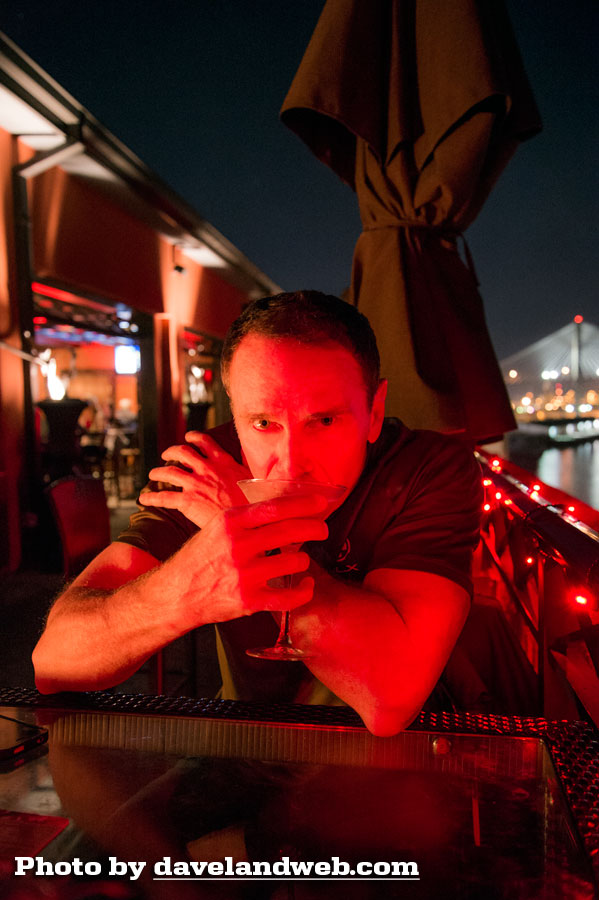 Dinner was downstairs at street level.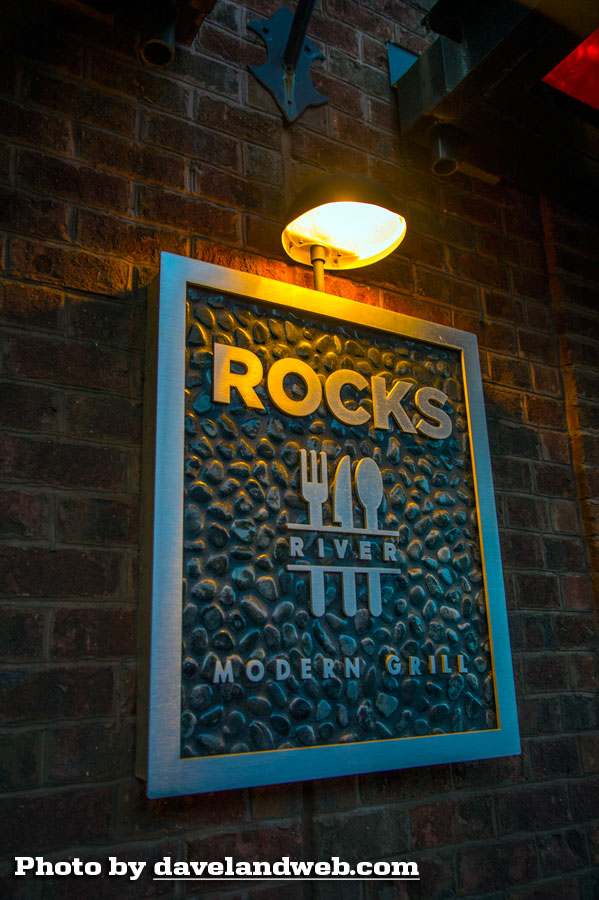 The "rocks" in the name of the restaurant could be seen abundantly in the decor.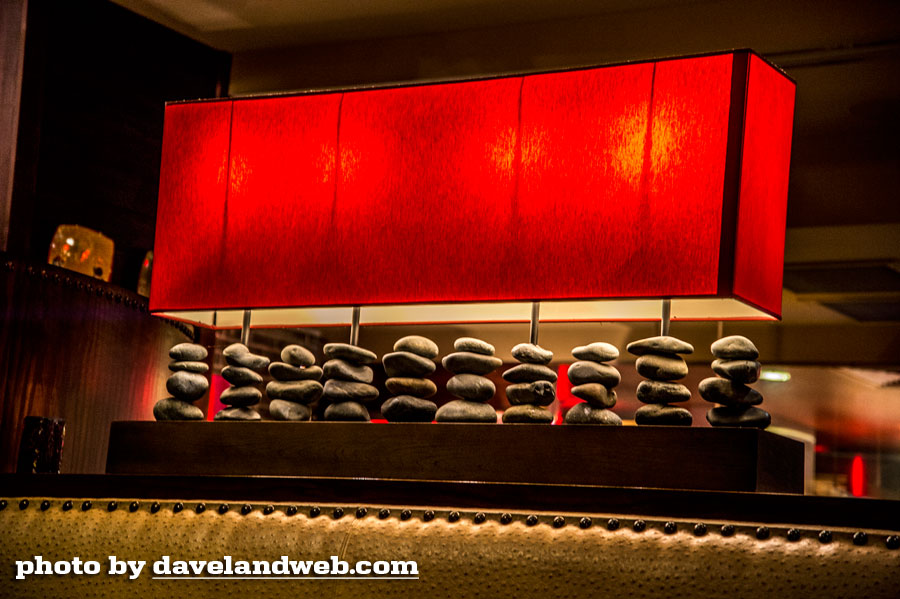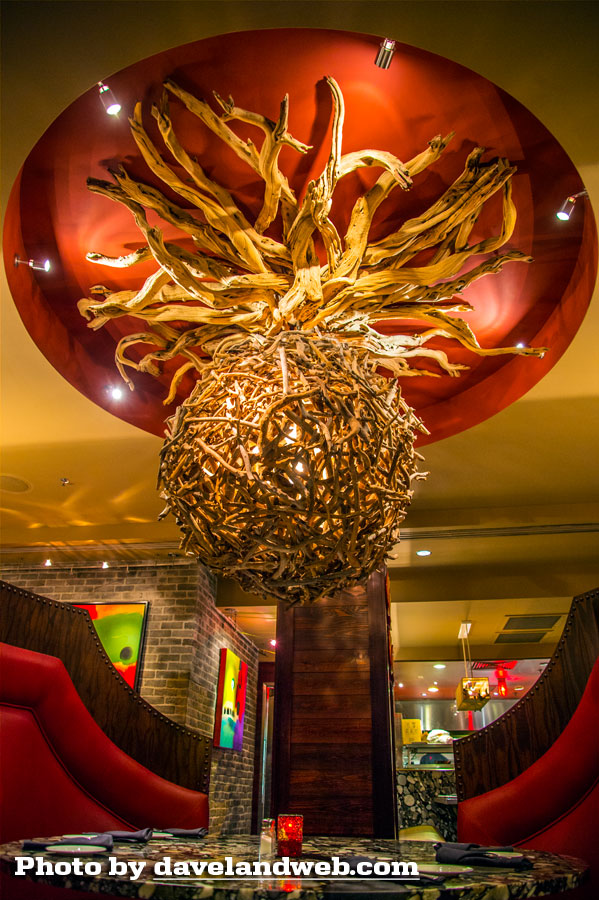 Since The Bohemian is a Kessler property like The Mansion on Forsyth, a somewhat funky collection of art was on display. The waitress asked me what I saw, and I told her an owl. How about you?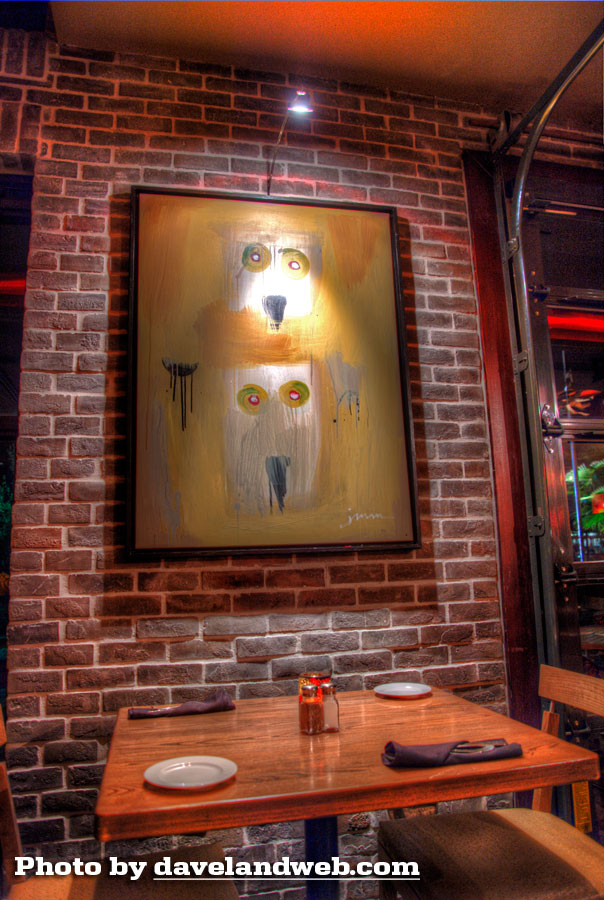 The next day, on the way to lunch, we got to see the Veteran's Day parade as it went through Lafayette Square.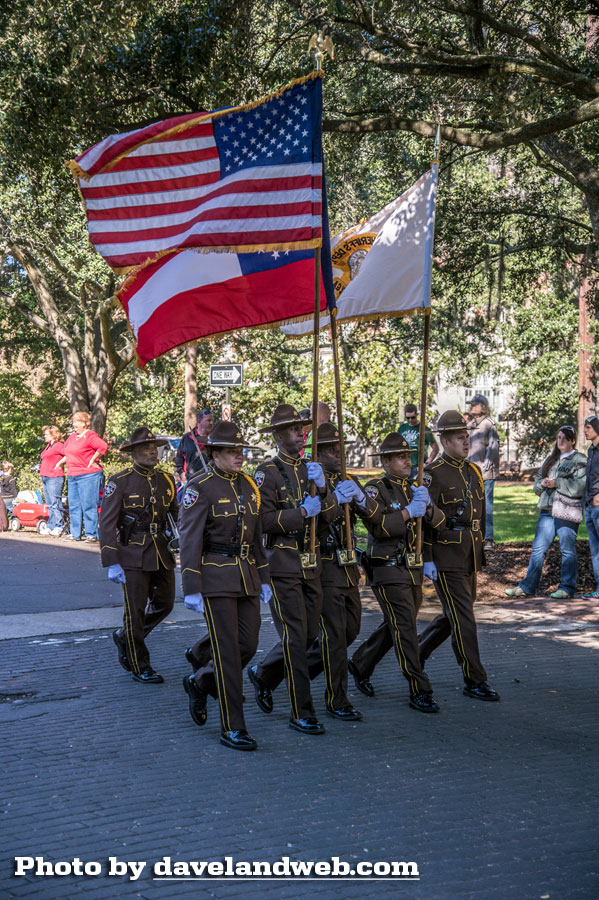 It really was heartwarming to see this display of patriotism.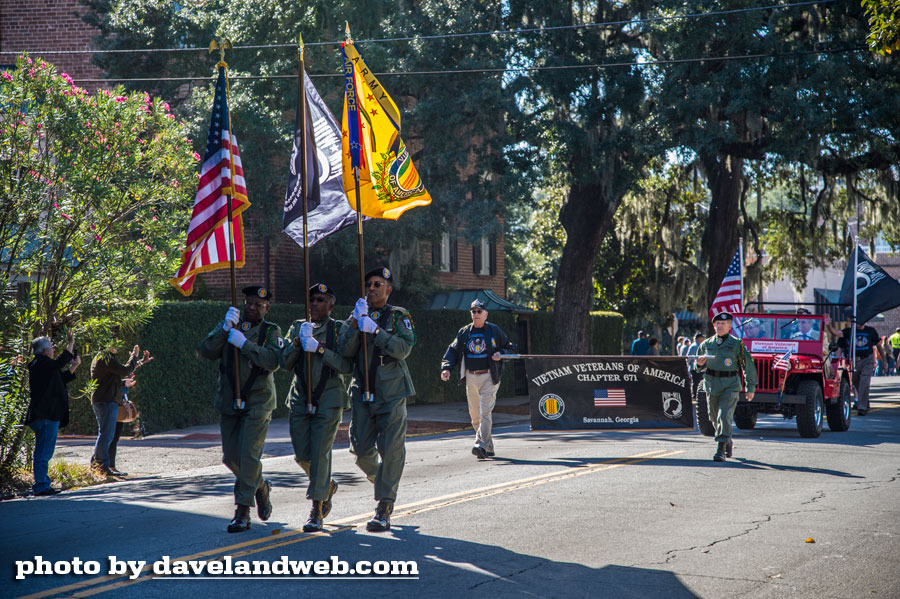 Every trip, Mrs. Wilkes' Restaurant is on the bucket list. The family-style buffet of home-cooked southern dishes is worth the hour wait.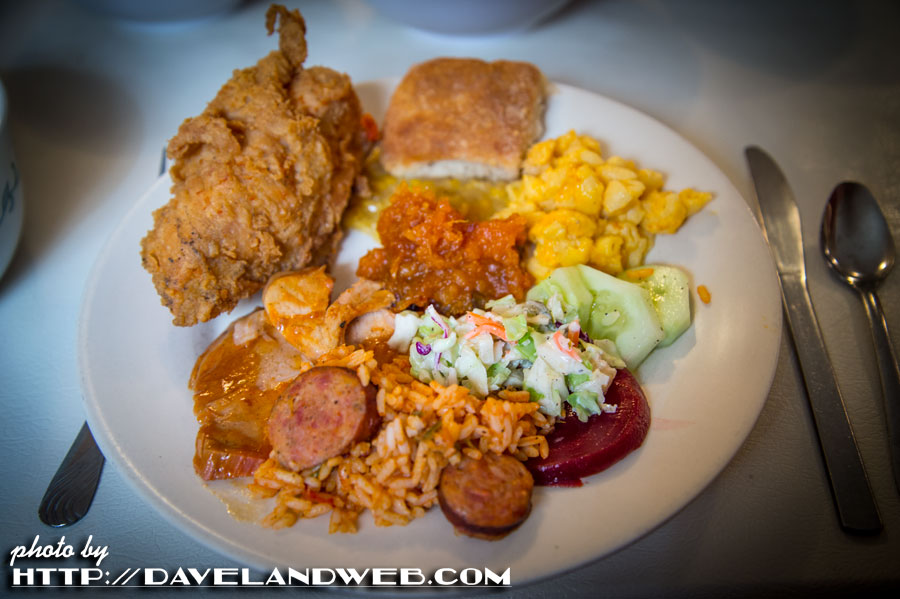 Topped off with a cherry cobbler, this meal really negates any need for dinner.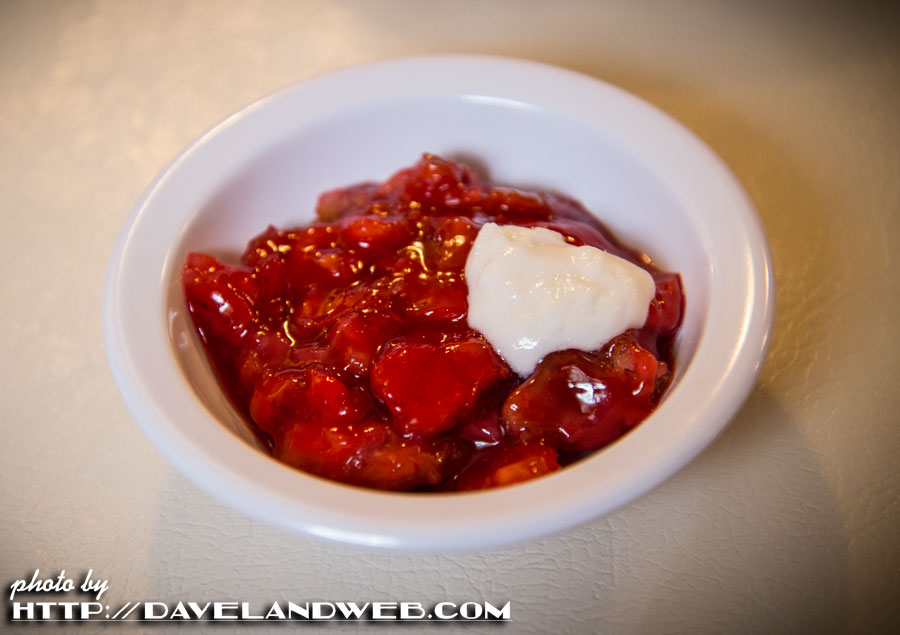 That is, unless you're on vacation and completed a 13.1 mile race. Thus, dinner a few hours later at Garibaldi's.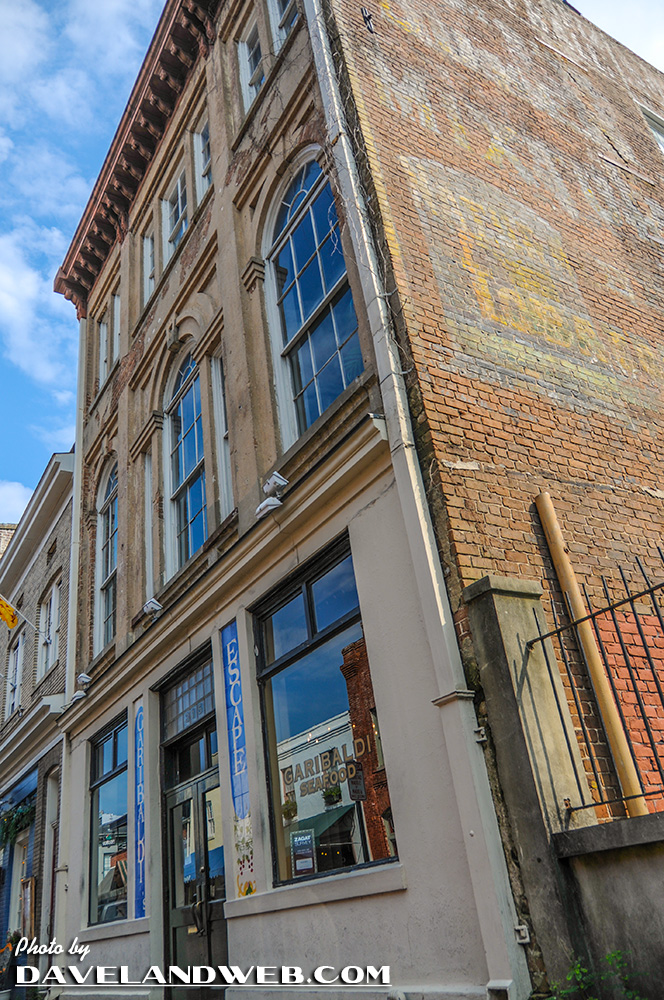 This Italian restaurant is another dining staple of Savannah; delicious food and impeccable service in an elegant atmosphere.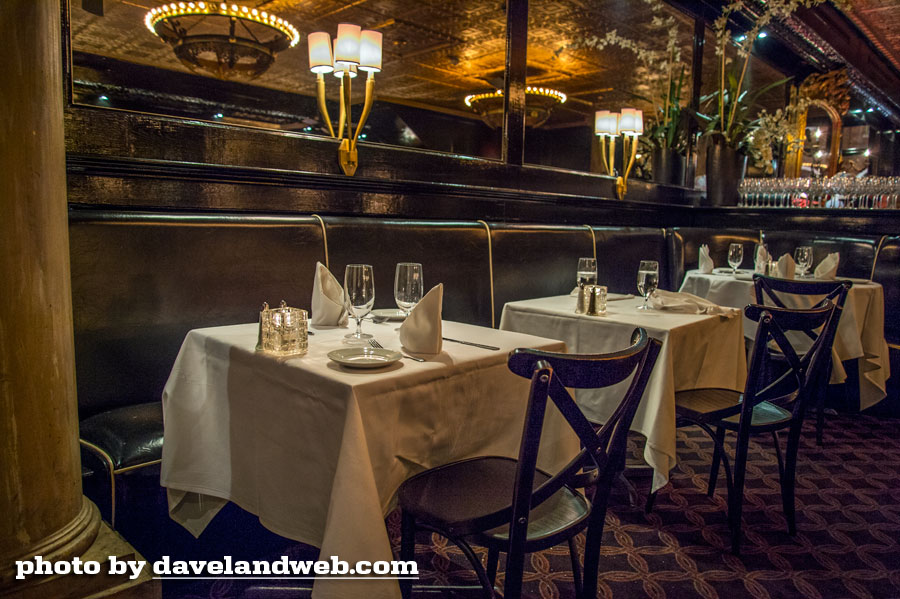 I gave up all attempts to eat healthy and ordered the Chicken Parmesan. No disappointments on my choice.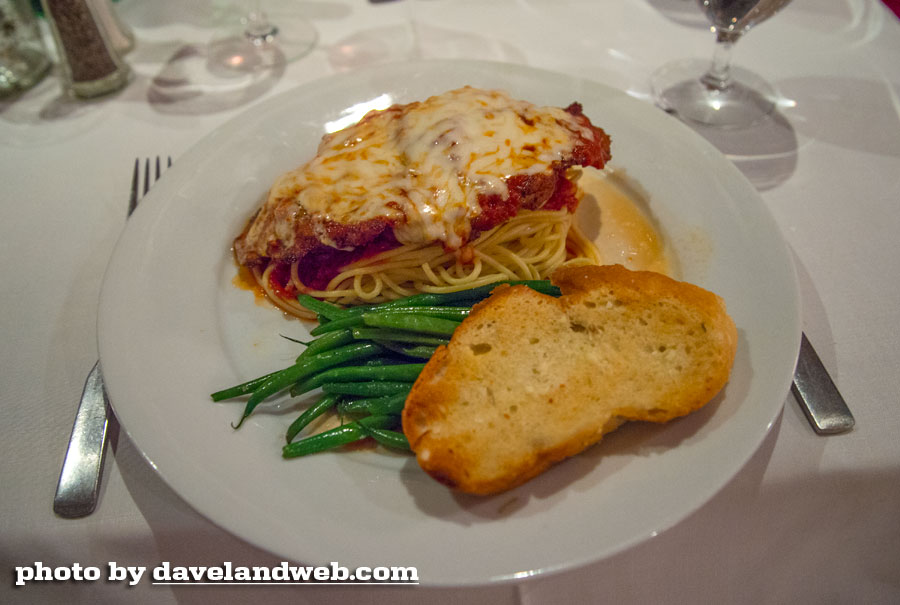 Even though I enjoyed Garibaldi's, I saved my dessert for Leopold's. Doug enjoyed his sundae as much as I enjoyed my usual scoops of Tutti Frutti and Peppermint Stick.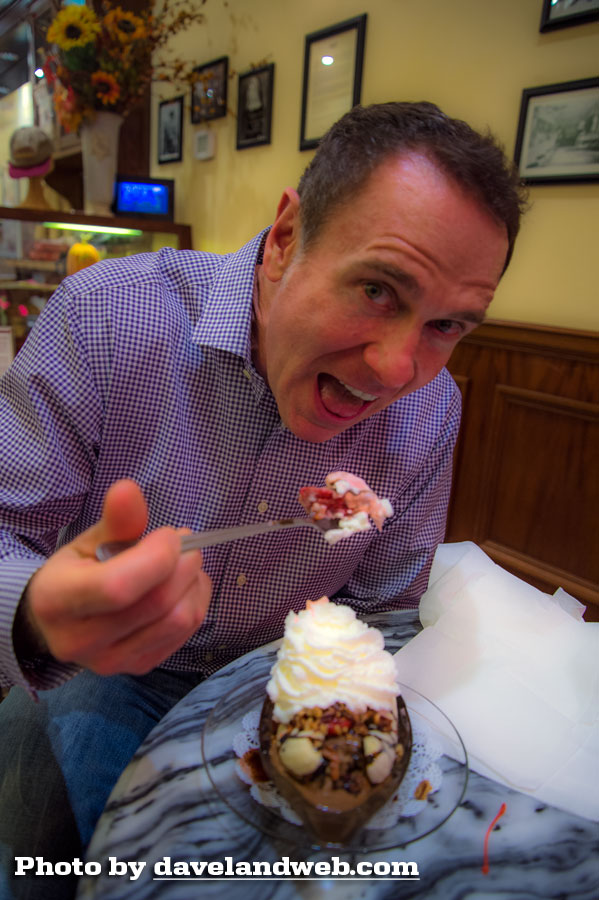 Are you full yet?
See more Daveland Savannah photos on my
Savannah web pages.
Follow my Daveland updates on
Twitter
and view my most recent photos on
Flickr
.