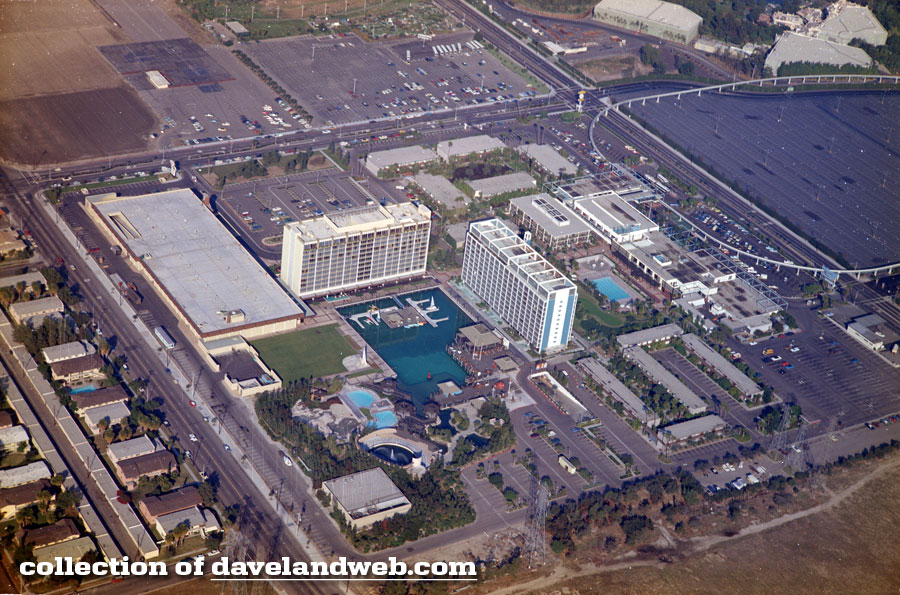 This aerial shot over the Disneyland Hotel was taken forty years ago on November 27, 1973. So many changes to take note of! From this vantage point, it is easier to see that the Monorail didn't move away from the Hotel, but rather the Hotel moved away from the Monorail! The beginning of Downtown Disney starts where the old Disneyland Hotel once stood. Here's a better view of the now demolished section that was located where ESPN, Rainforest Cafe, and Earl of Sandwich now stand.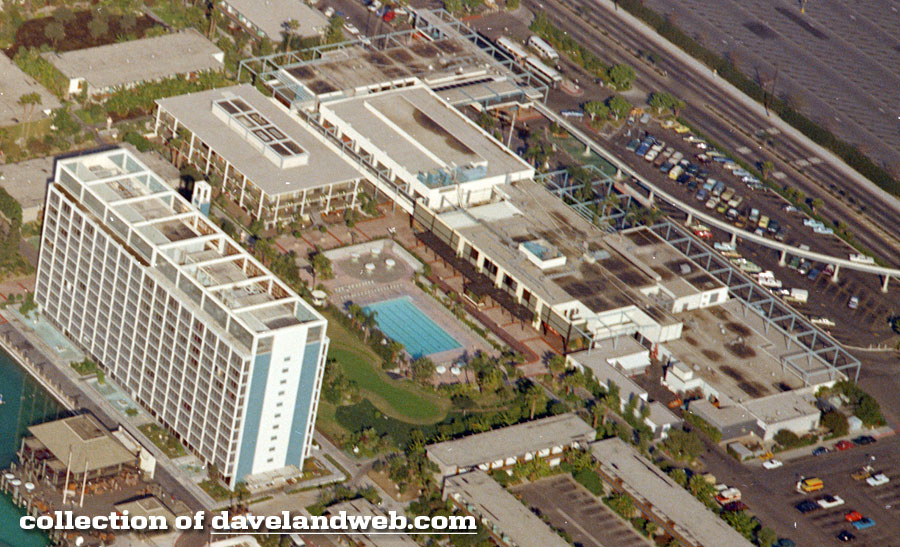 Where the current pool is was once a Marina, back when the Frontier Tower wasn't even around: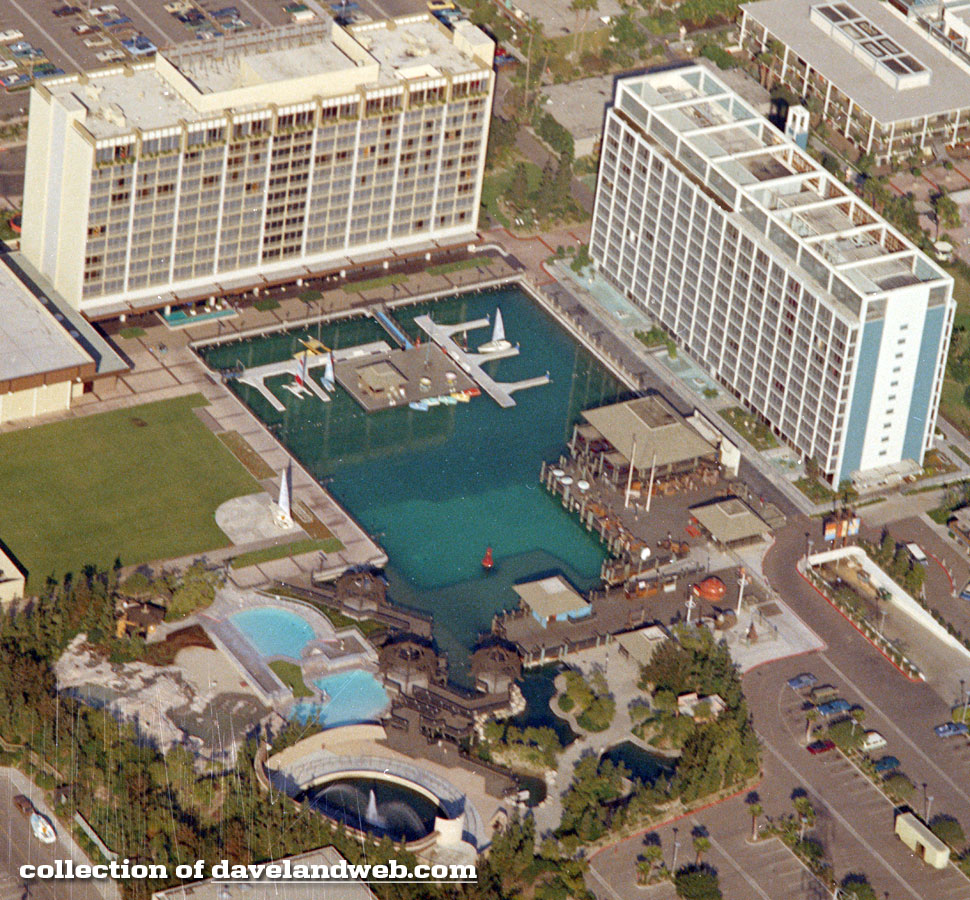 Two vintage land views of the Marina, beginning with September 1976: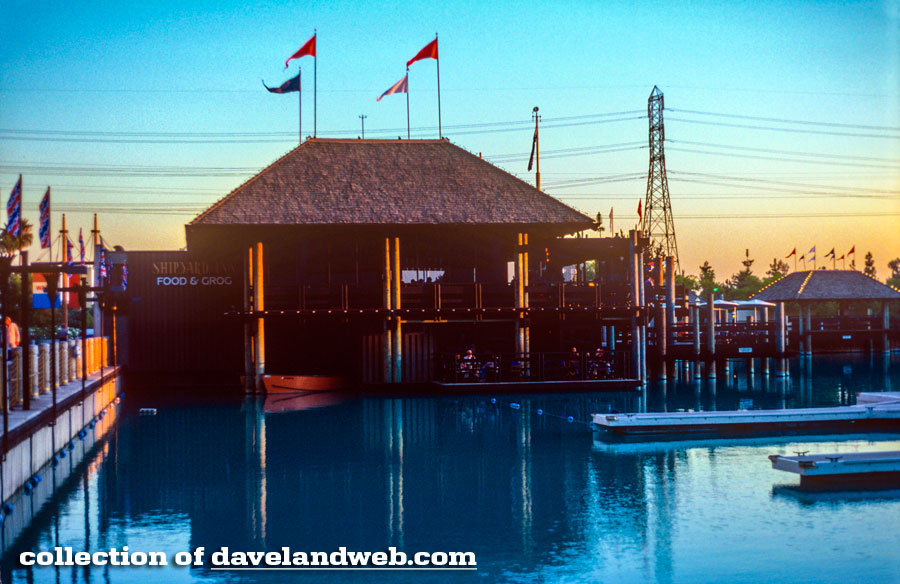 January 1984: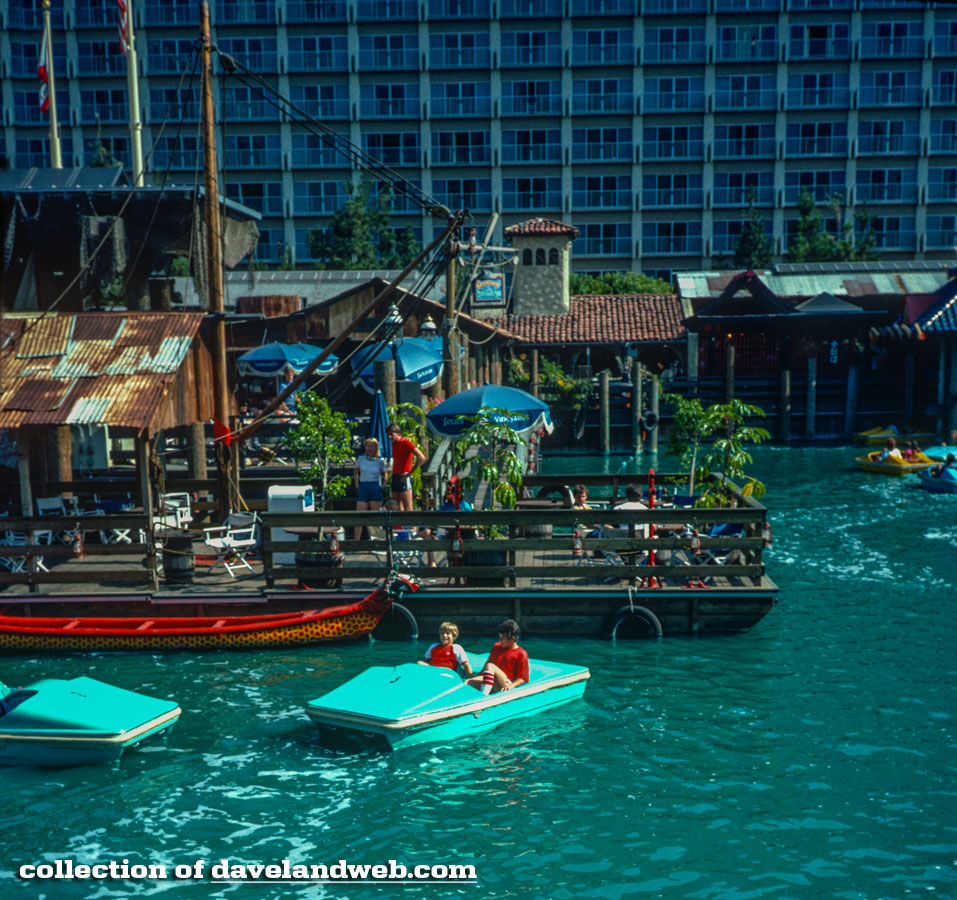 Moving closer to the park, you can see the edge of New Orleans Square and the show building for the Pirates of the Caribbean attraction: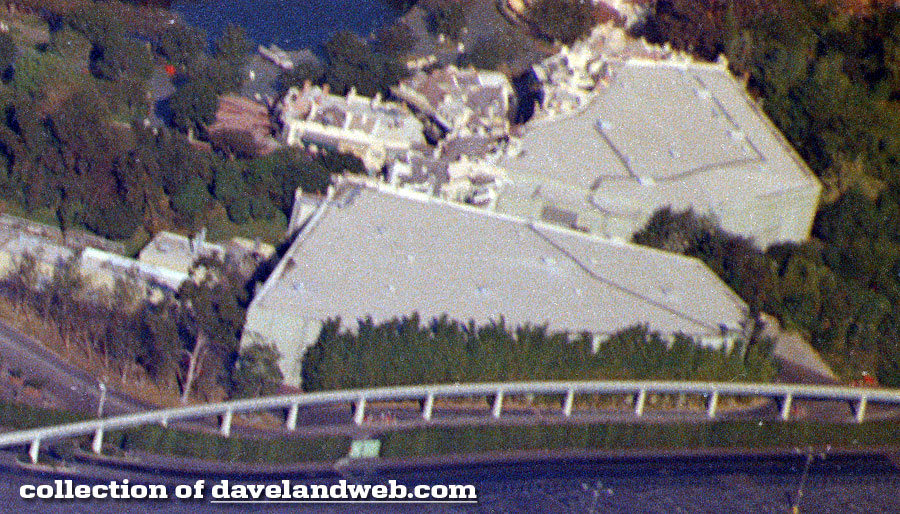 Hope you enjoyed soarin' over the hotel...1970's style!
See more vintage & current Disneyland aerial photos on my
aerial web page.