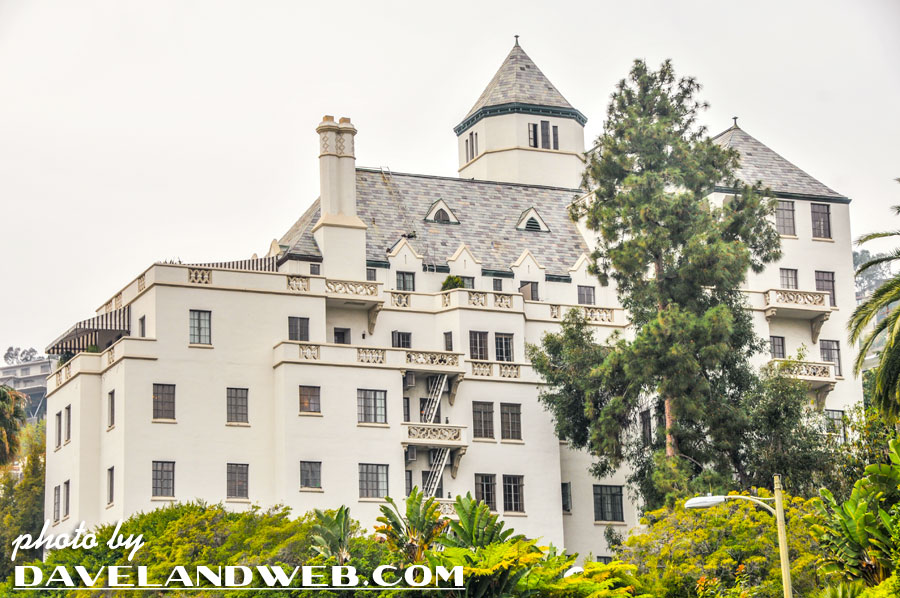 I would never expect to mention the Chateau Marmont and Kmart in the same conversation. Yet, here I am.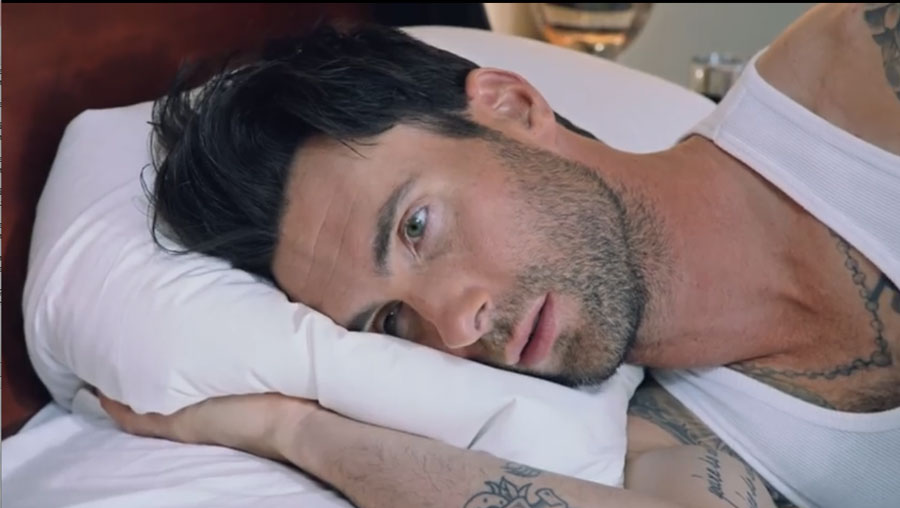 At lunch one day early this week, the TVs in the dining hall were showing a commercial with Adam Levine, jumping out of bed in a hotel room.
I immediately recognized it as the Chateau Marmont, and once I saw the room's door number (64), I knew it was the 1500 square foot Howard Hughes Penthouse Suite.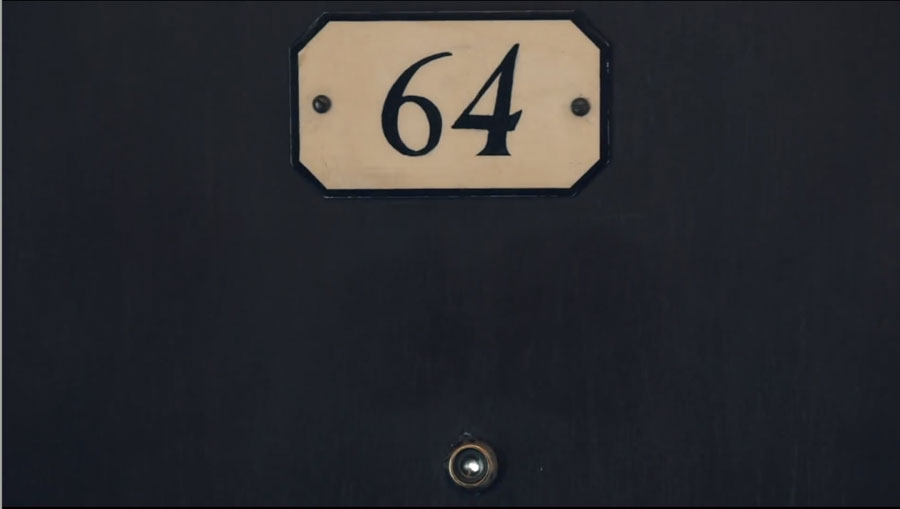 The Adam Levine Kmart commercial was shot at the Chateau Marmont by director Jonas Akerlund, underscored by the Maroon 5 track "Love Somebody." According to an
article at dailymail.co.uk
, the reason was to advertise his new line of clothing...which is being sold at Kmart. Who would have guessed?
In an interview in People magazine, Levine was quoted: "In a way I'm not into fashion. What I'm trying to do is something that in a lot of ways is the anti-fashion line, and not necessarily based on momentary trends." He described the collection as "basic, simple and timeless...clothes I would definitely have in my closet....I love the way the leather jacket turned out. It was really simple and cool. I have definitely lined my closets with my stuff." Whether he actually designed the line himself or just how much input he had is unclear.
I have only been in Room 64, once (so far...), on Christmas Eve 2002, when one of the Managers invited me over for drinks with a few of his friends.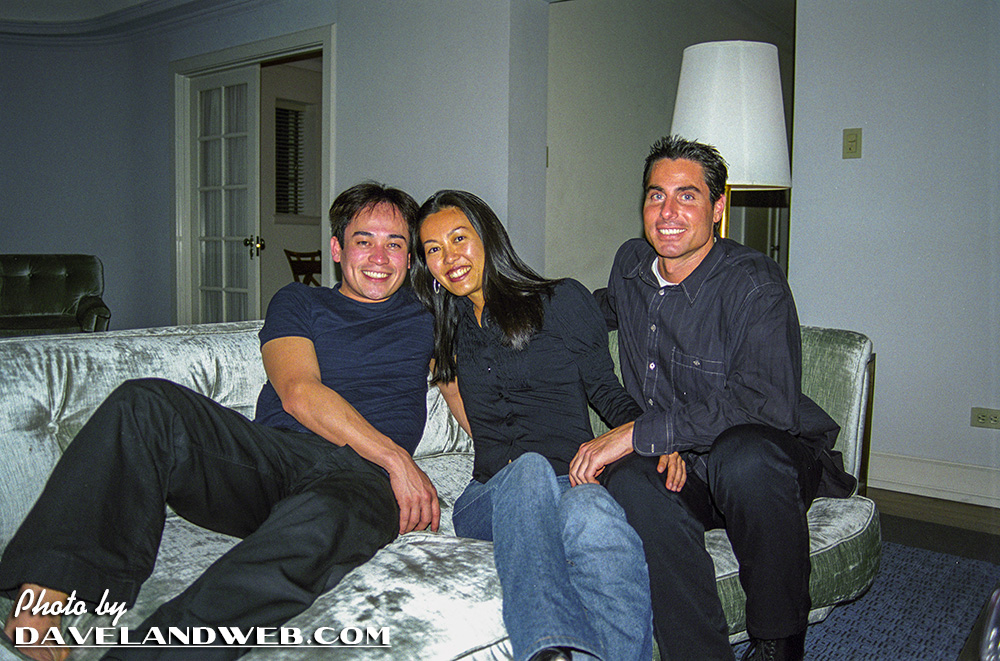 Thanks to a few crappy shots I took with my film camera that night, I was able to do some comparison shots. The living room, where Adam's clothes (which just happen to match his new menswear line) are strewn about: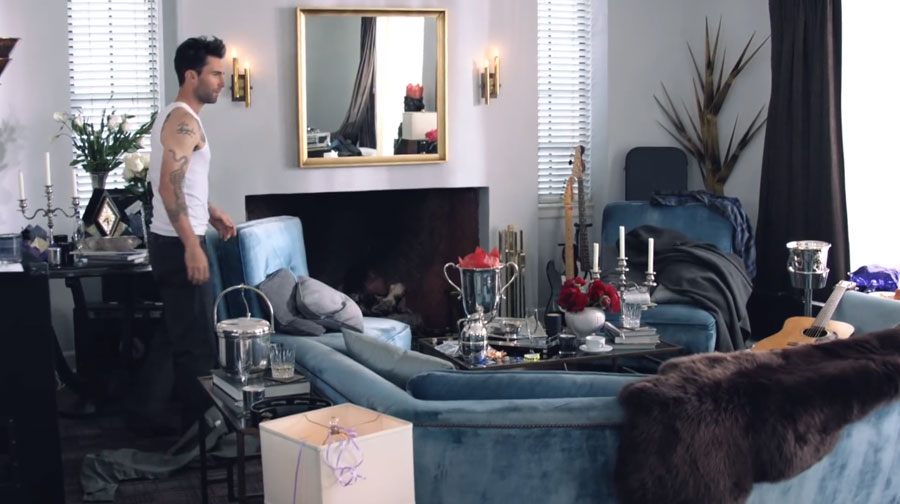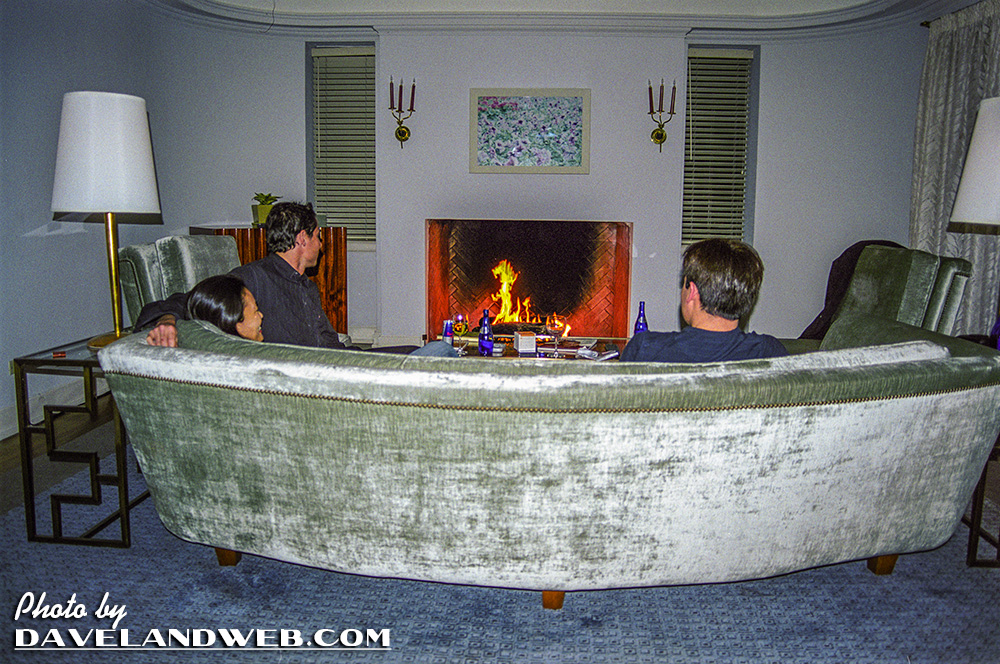 The Chateau has very distinct vintage bathroom tiles.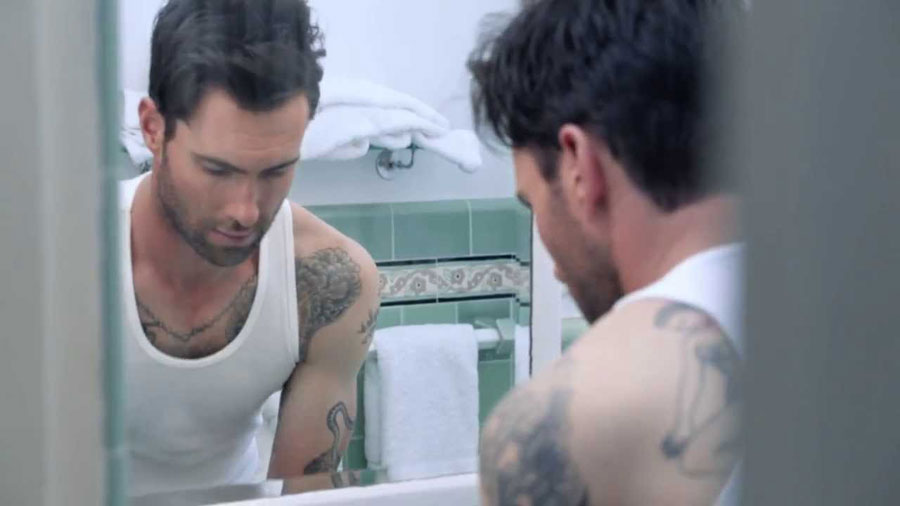 I love 'em!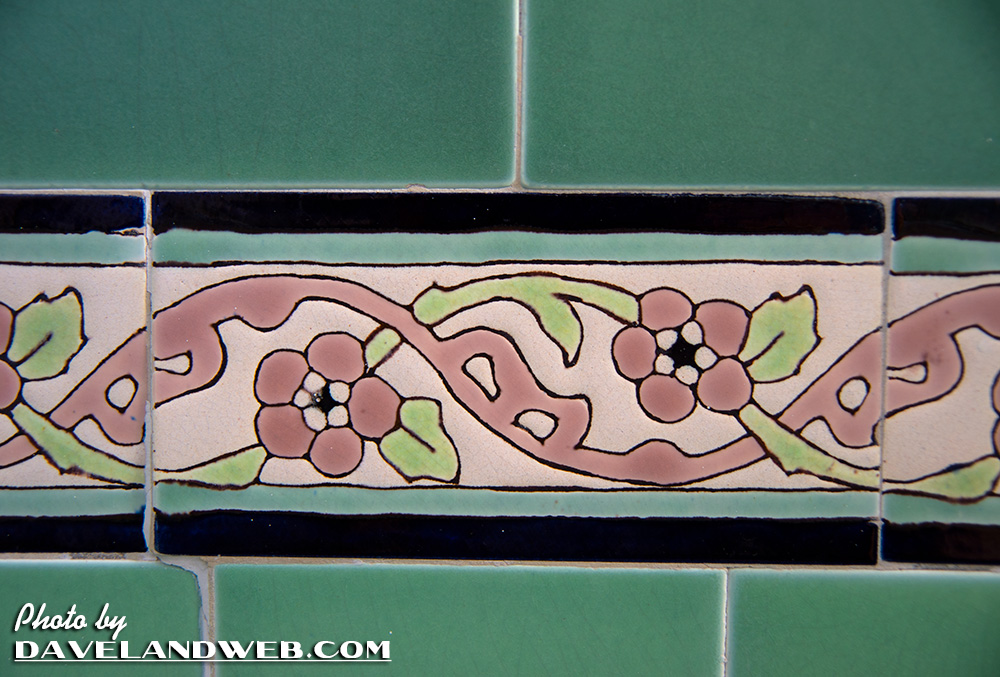 Adam buttons up his chambray shirt (yours for only $24.99) on the terrace; what a view!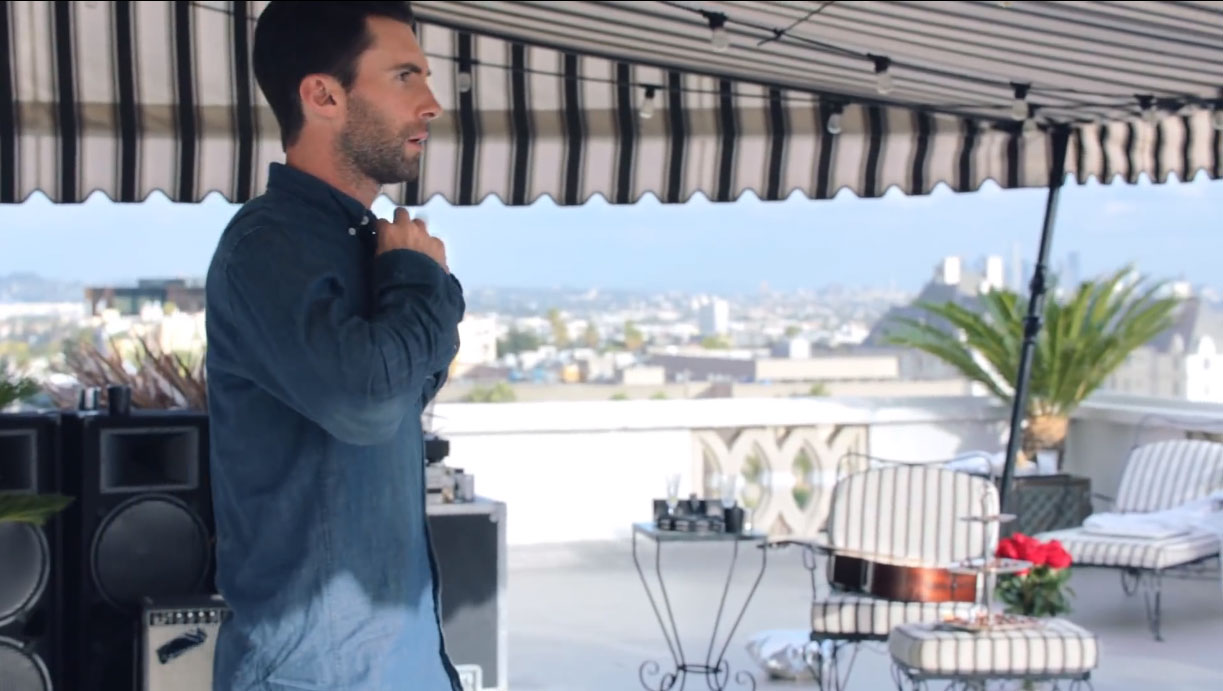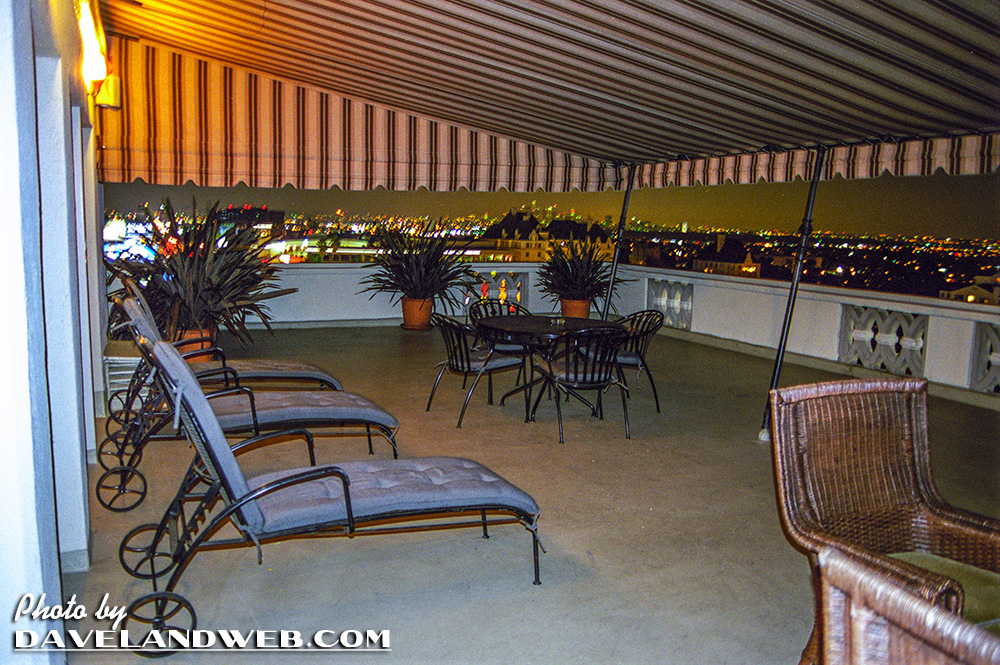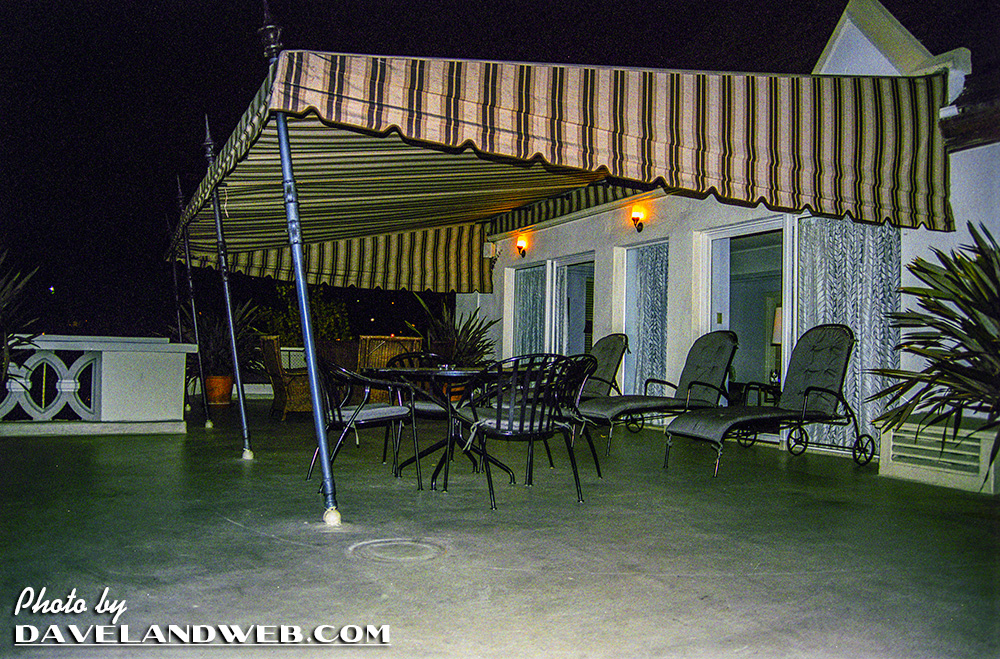 A shot I took in 2002 of the view from the terrace at night, overlooking Sunset Boulevard: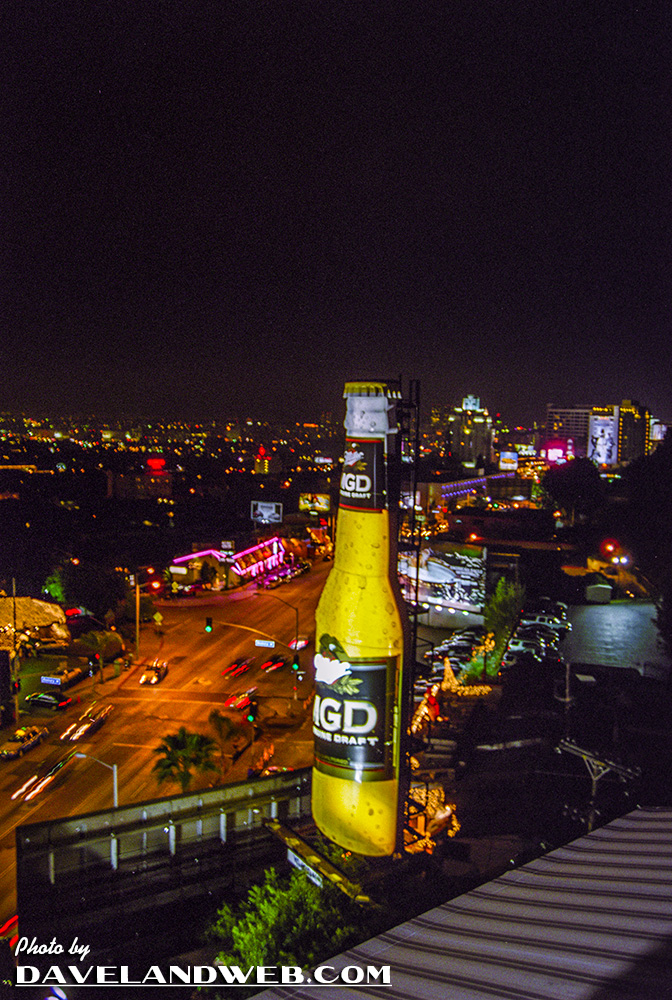 This is the same terrace I saw Natalie Portman and husband Benjamin Millepied on a few years back, watching a friend getting married.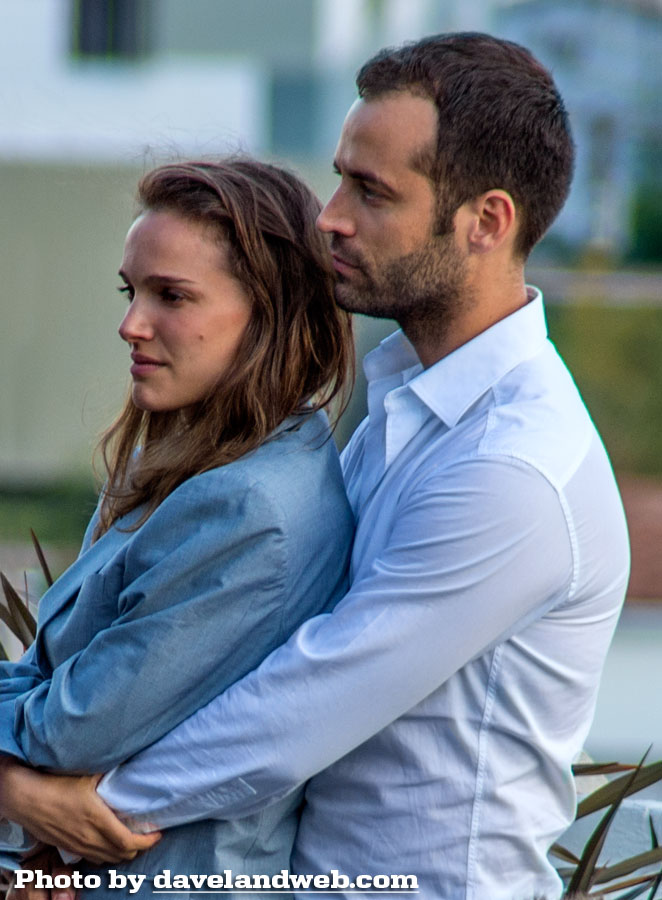 Adam rushes out the suite and into the hallway, sporting his very affordable $69.99 Distressed Faux-Leather Jacket.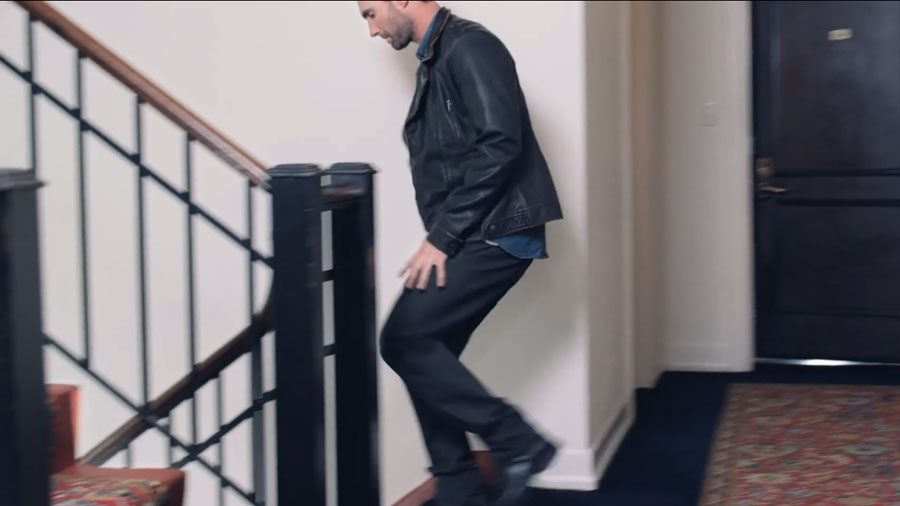 Hard to miss that gorgeous carpet and the sturdy banisters/railings.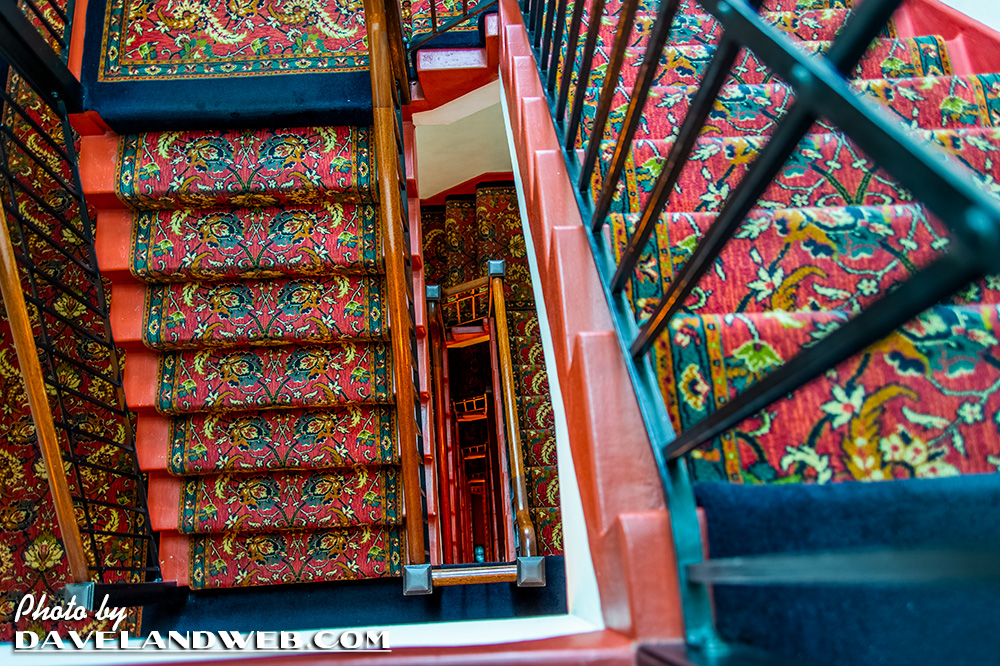 Forgetting his keys, he must return to the scene of the crime, as his girl from the night before slinks down the hallway to answer the door of the suite.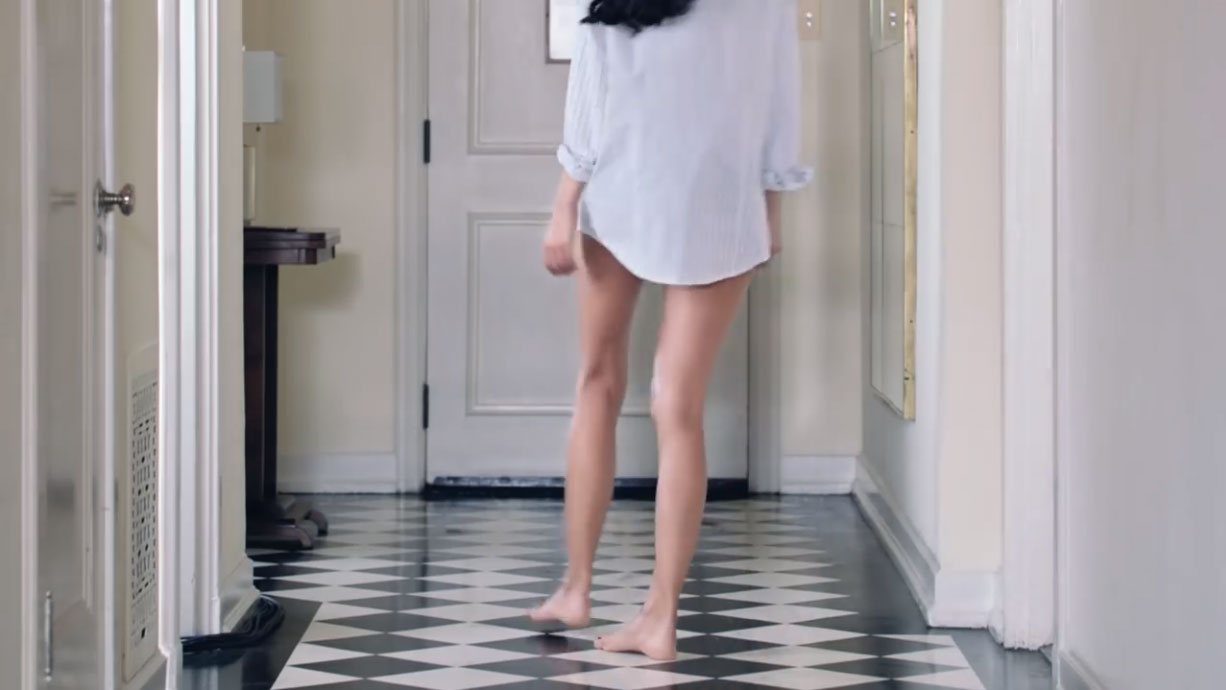 I very much remember that checkered hallway.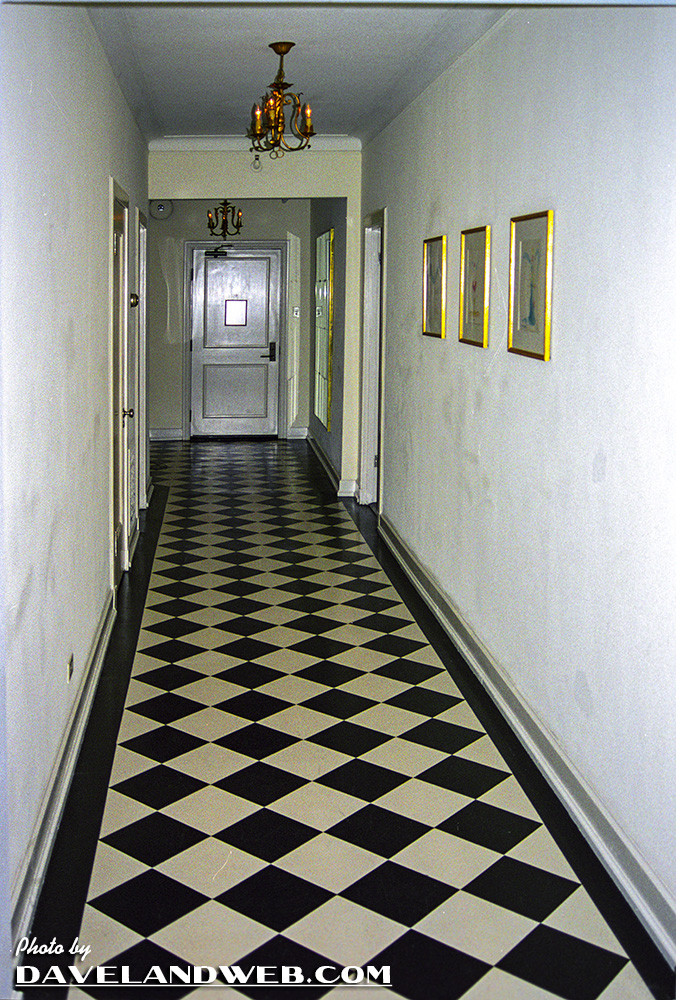 Then it's off to the garage to pick up his car.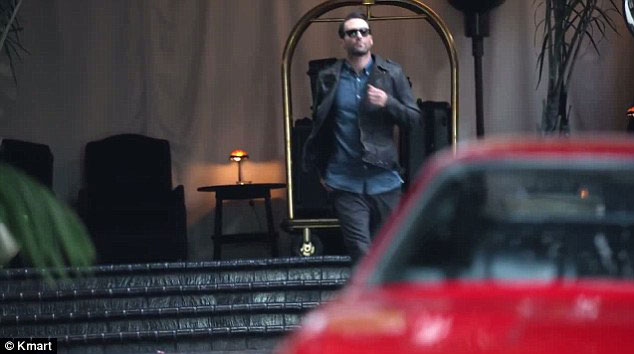 I've been down that drive many a time myself.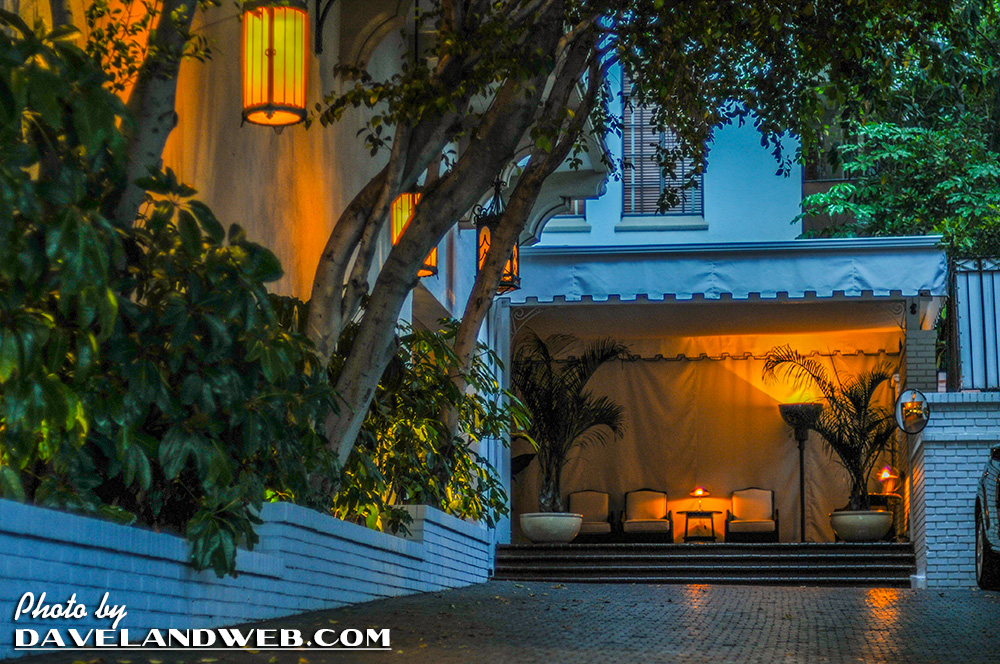 You can view the commercial for yourself:
As well as this behind-the-scenes video:




I'm still not sure how I feel about the Chateau being used for a Kmart commercial. Had it been Kenneth Cole or Dolce & Gabbana, it would have seemed a better fit. I would say that Kmart definitely got the better end of the deal, since being associated with one of Hollywood's most famously secluded hot-spots could only improve the retailer's reputation. I did
take a look at the clothes
, and some of them look pretty decent. I'll let you know how they're made when they arrive. Yes, I ordered a few for myself.
What can I say? The Chateau sold me.
See more Daveland Chateau Marmont photos on my
Chateau Marmont web pages.