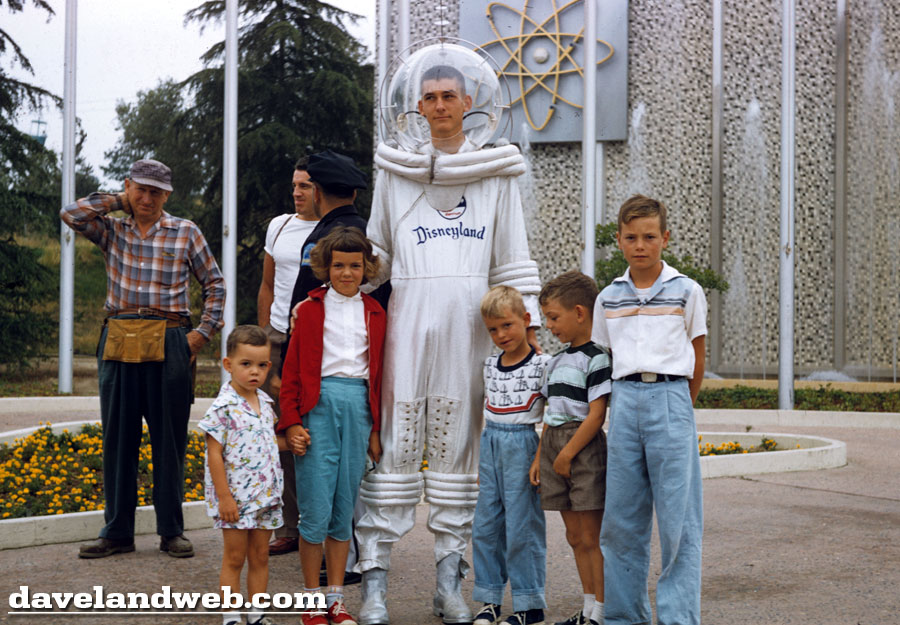 Judging by the look on this poor cast member's face, I am guessing he would rather not be standing at the entrance to Tomorrowland in a plastic helmet, surrounded by little critters! There seems to be a congregation of maintenance and security on the left!
This Spaceman from July 1965 seems much happier! Note how the Disneyland insignia is no longer on the uniform.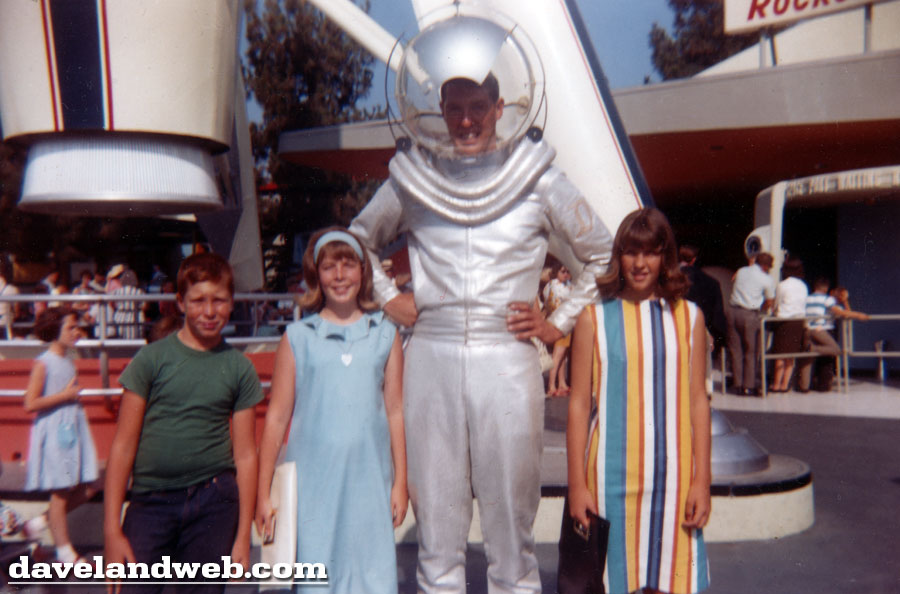 See more vintage & current Tomorrowland photos at
my regular website
.