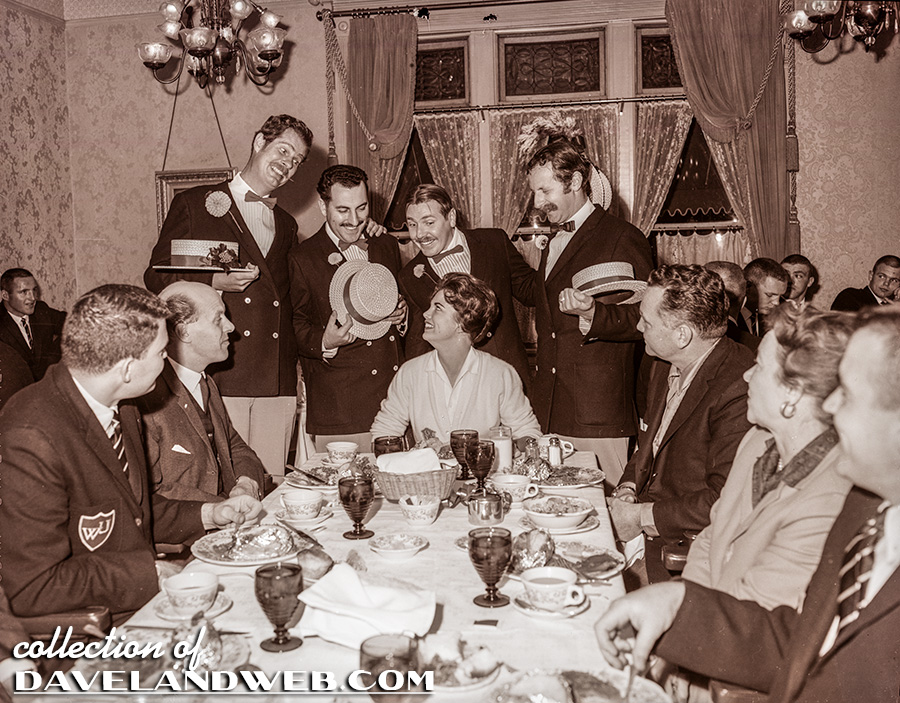 When it comes to entertainment at Disneyland, the Dapper Dans are one of my very favorite acts to catch when at the park. Their harmonies are tight and I love their mild brand of schtick that accompanies their vocal magic. Photo #1 is from December 19, 1960, and I believe it was taken inside the Red Wagon Inn, now known as The Plaza Inn. The ocassion is a dinner featuring the Rose Bowl Tournament Queen, Carole Washburn. The Dans shown here are TJ Marker-bass, Ted Nichols-baritone, Roger Axworthy-lead, and John Borneman-tenor. The football game that season, played on January 2, 1961, was between Washington University (17) and Minnesota (7). A few of the players are in this photo (note the WU patch on the jacket at left).
Next up is a 1959 ad featured in Vacationland magazine. The copy for this one is a hoot!

See more vintage & current Red Wagon/Plaza Inn photos at
my regular website
.