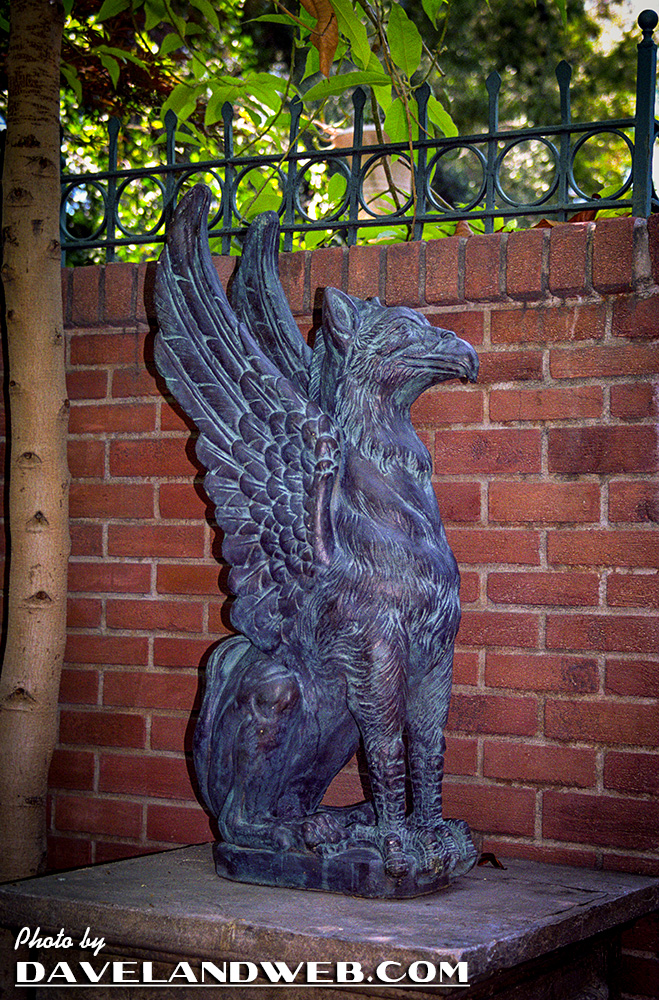 Welcome to a new Daveland weekly feature. Every Friday I will be featuring my absolute favorite attraction at Disneyland, The Haunted Mansion. Today's post focuses on the Fast Pass Area. This Griffin can be found in the Fast Pass Area for the Haunted Mansion; slightly similar to the one in the loading area but not quite as menacing.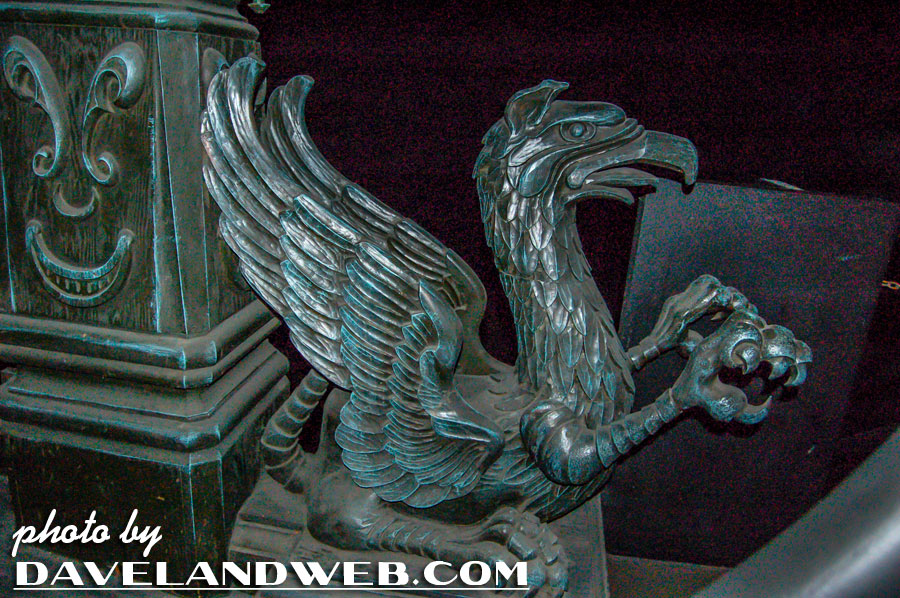 Very few people can fault Disney for missing details at the park; they rarely miss an opportunity to add interesting design elements to look at, even in what some might consider an unimportant area such as the Fast Pass terminals near the Mansion.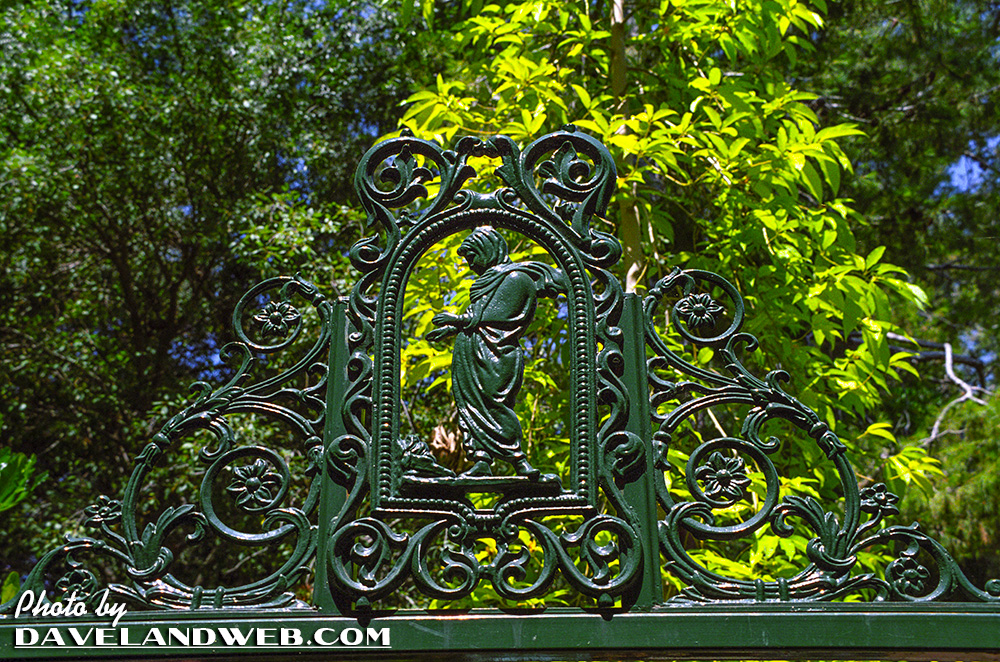 Here's another statue in the Fast Pass Area of the Mansion.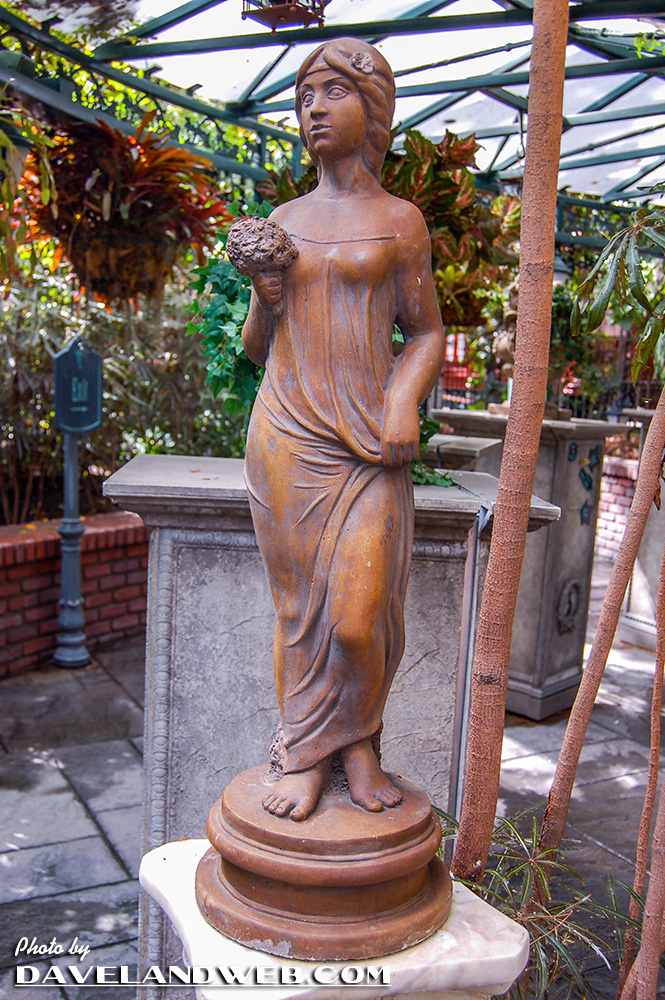 On the back corner of the brick wall surrounding the mansion is this copy of David, by Michelangelo. Once again, attention to little details makes each trip fun as you can continue to discover new things never seen before.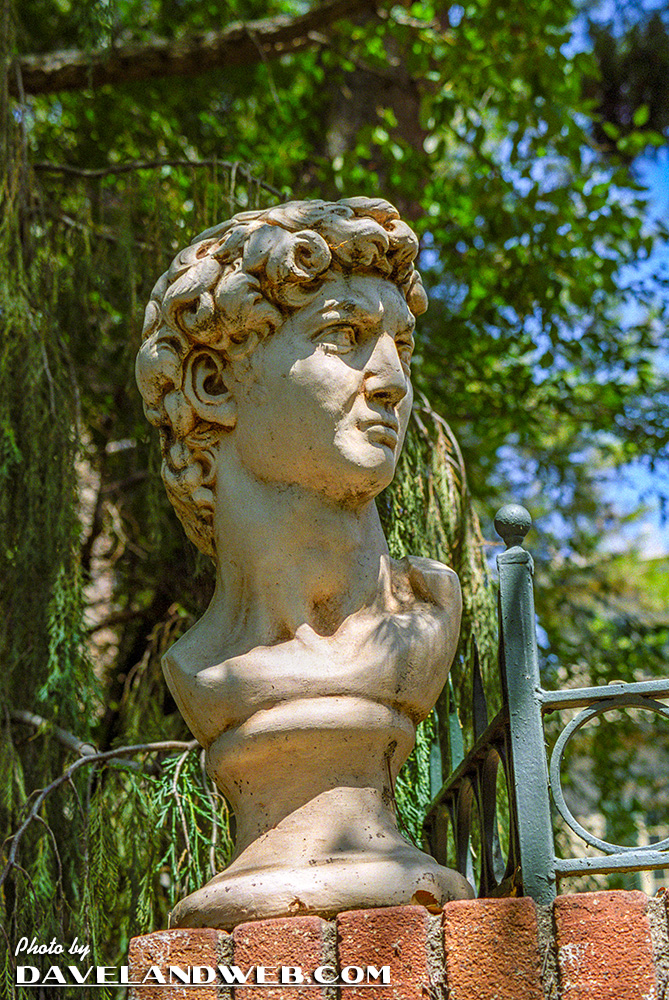 See more Haunted Mansion (both recent and vintage) photos at
my website
.
More from the
Disney Family Museum
: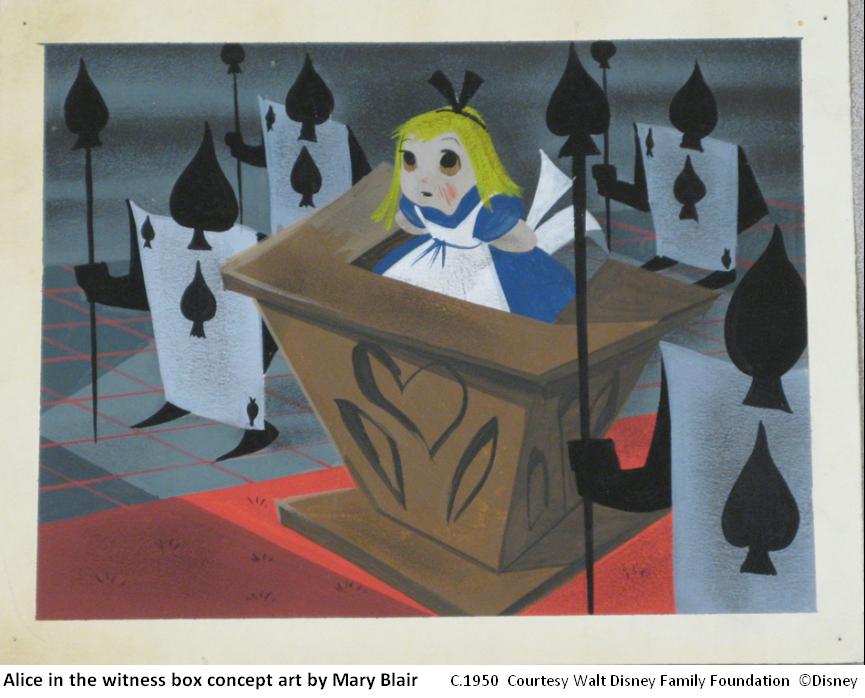 Gallery 7 — Post-War Rebuilding: Mid-'40s to the early 1950's:
With the end of the war, Walt and Roy found inventive new outlets for animation and ventured into live-action production. They developed new package films for theaters that combined shorts and feature-length animated films, as well as movies that combined live action and animation. In addition, the Studio produced the enormously successful Cinderella, Alice in Wonderland, Peter Pan, and Lady and the Tramp, the studio's first wide-screen animated feature. Disney also produced his first live-action features, including Treasure Island and 20,000 Leagues under the Sea.
Concept and animation art from Disney's films of the period will be prominently featured in this gallery, as well as artifacts from live-action movies, including an underwater camera used in the filming of 20,000 Leagues Under the Sea, and works from Walt's extensive personal collection of miniatures.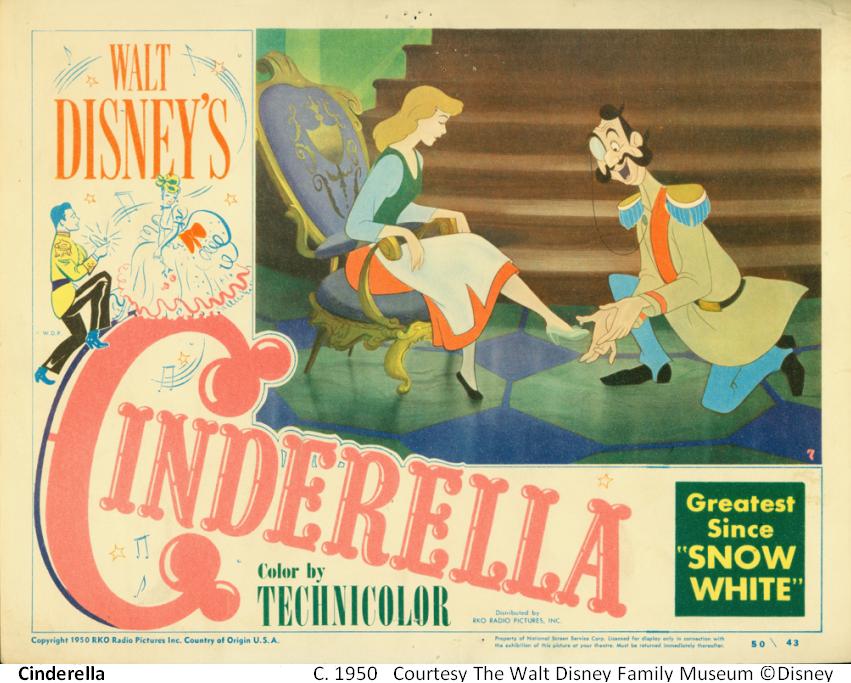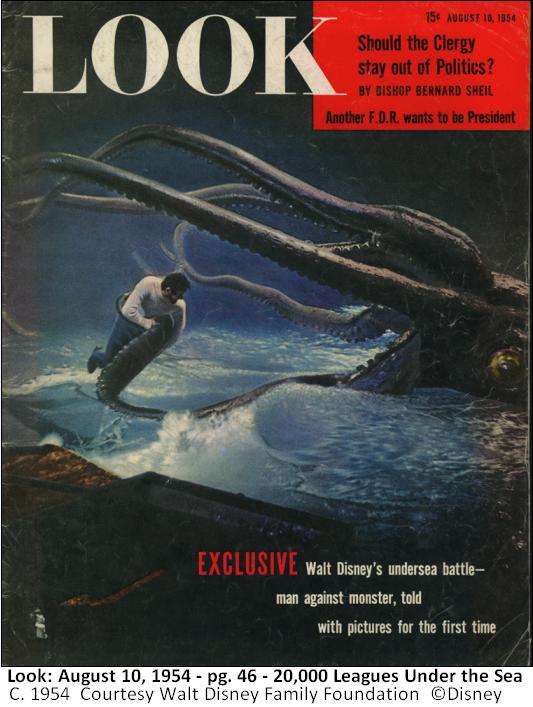 To download a factsheet on the museum,
click here
.
And in other exciting news, according to The Daily Reviewer, my blog is rated #4 in a ranking of Top Disneyland Blogs, directly behind The Disney Blog, Jim Hill Media, and Disneyland-Paris. Thanks readers!