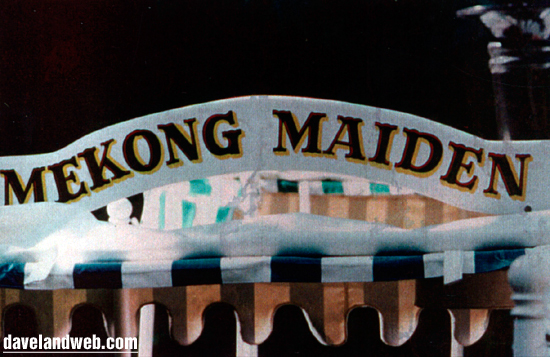 Tech Skip had requested a pic of the Mekong Maiden, who no longer sails on the Nile River, and naturally Kevin Kidney came up with this 1970's image. Thanks for pulling through again, Kevin! I am also including his shot of the Amazon Belle & Suwanee Lady signs, as I do not believe they were included in the last Boat Name post, either.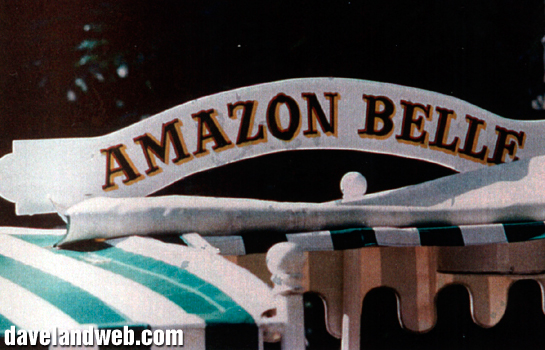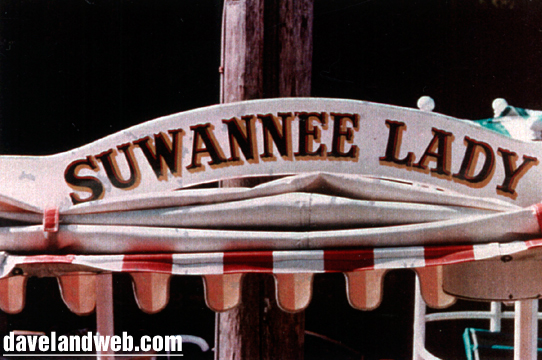 TECH SKIP:
"Mekong and Maggie were pulled when the boats became bigger. At least that was the explanation I was given. Also the boats went from the specific 1900's circus style to the rugged style they have today. The boats each had a specific theme at first. They were themed with props, one would be a music boat, or a floating kitchen, or an artists boat. This is also when the signs matured from simple names to specific fonts, patterns, and artwork. This Mekong is different from the 1 I have seen, likewise I've seen 2 different ones of the Maggie... so I am not sure how often they changed the paint job." Tech Skip requested a side-by-side comparison of the Boat Signs (for all you armchair enthusiasts who don't want to click multiple times yourselves), so here they are. Again, thanks to Kevin for supplying the 70's version pics: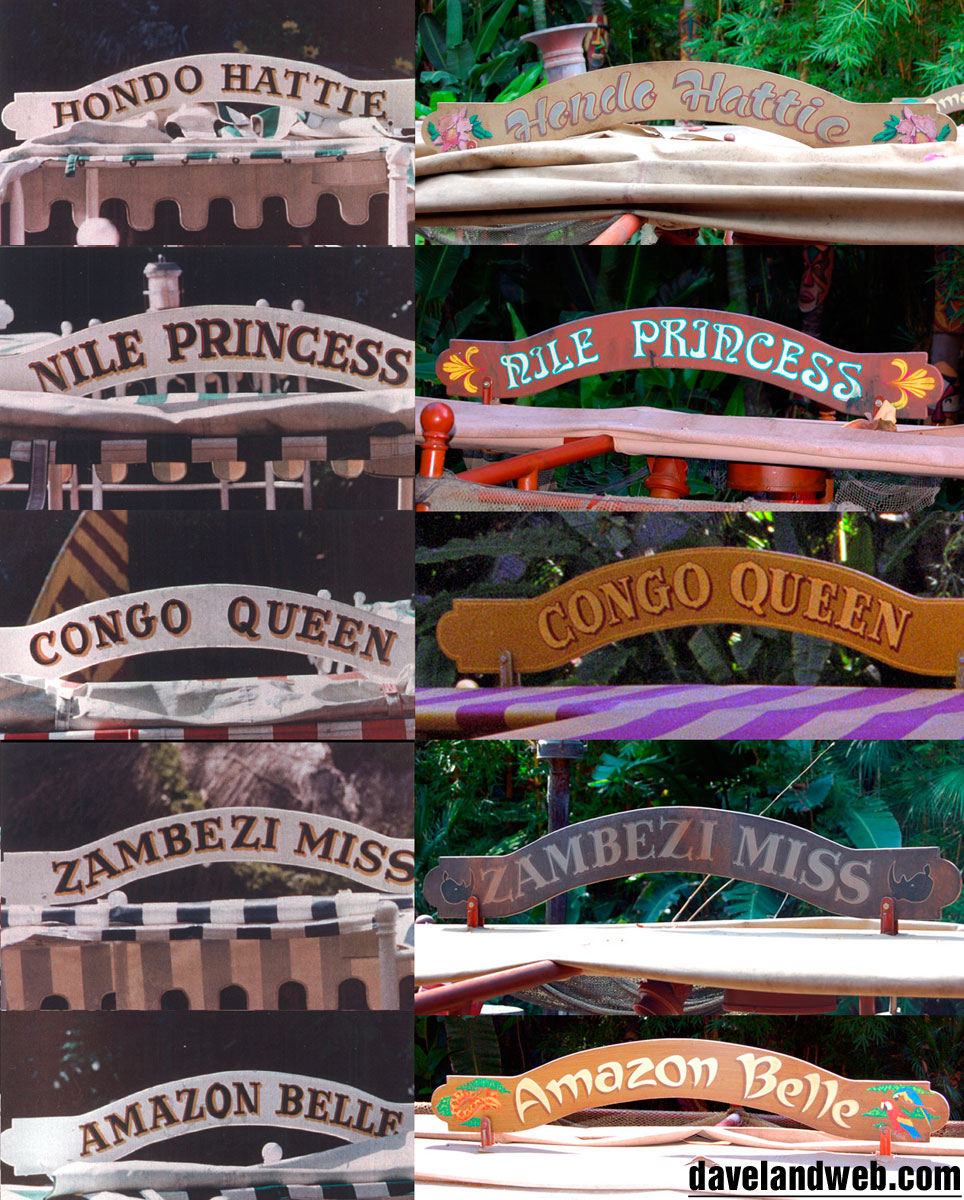 Any other skippers that would like to contribute material can email me at
dvdpicasso@aol.com
. See more vintage (and current) Jungle Cruise photos on my regular
website
.