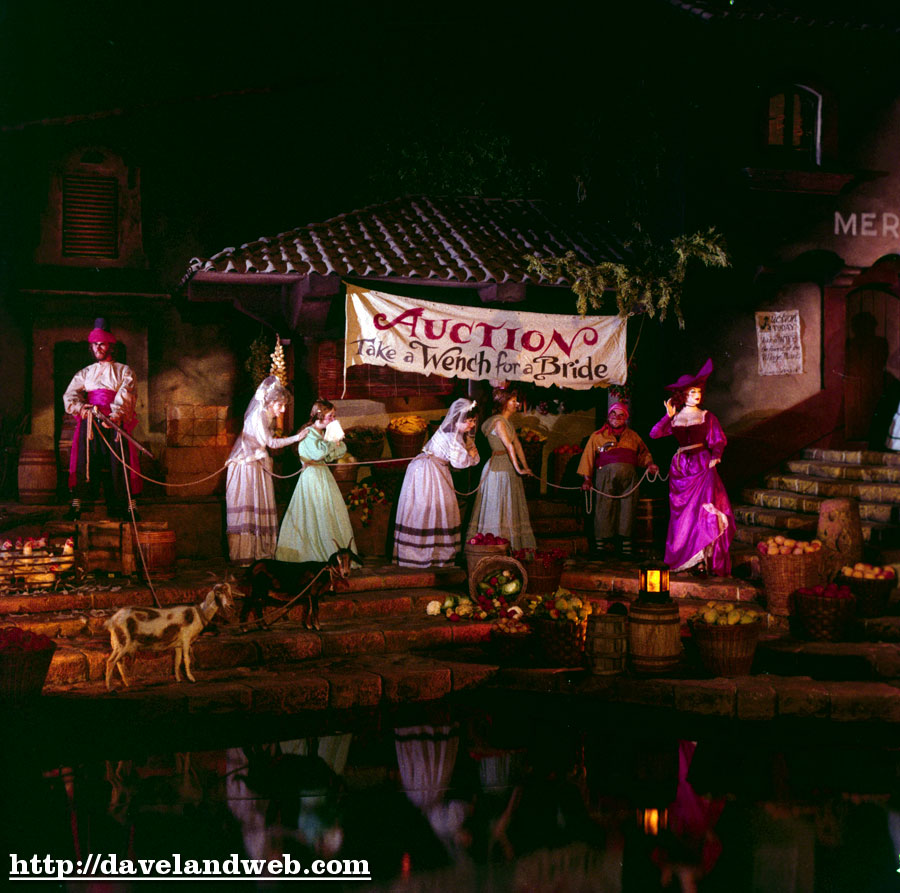 Probably the most recognizable scene from Pirates: the infamous Wench Auction. Proof that the "PC" changes were not actually made to make the ride more "PC" is the fact that they kept this scene with the Red-Headed Wench and her friends. I love the way that she stands out in her bright-red outfit. First up is a vintage publicity shot of the wench auction as it looked when the ride first opened. Not much different from today.
Without flash: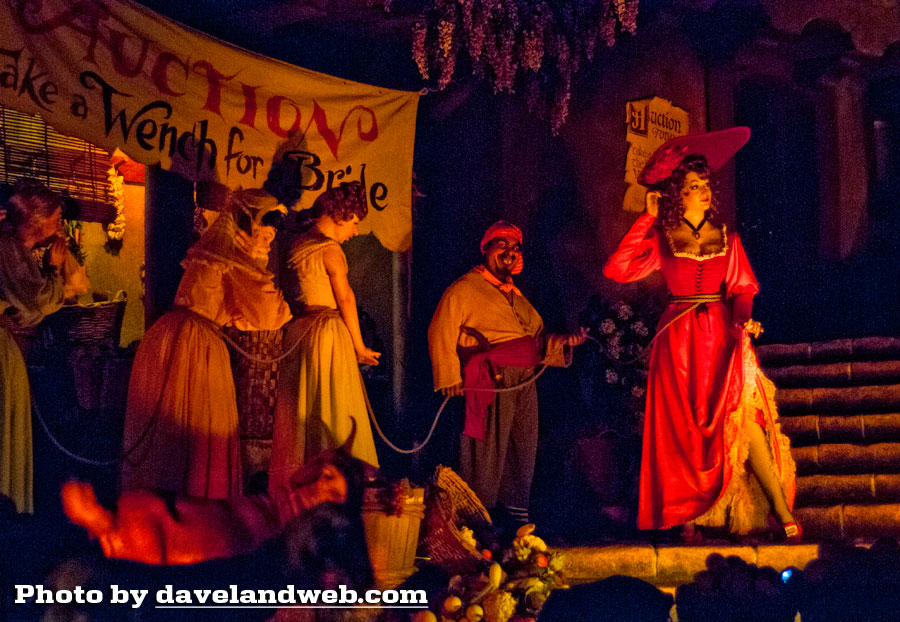 Talk about a party! How'd you like to be able to have a little cocktail party and walk-through the Pirates of the Caribbean attraction? I don't know much about this photo other than the fact that the figures you see are not the animatronics that were on the final attraction. Most likely, these were just models so that the Imagineers could get their bearings on how the ride would flow, and were probably set-up on a soundstage in Burbank, not in Anaheim.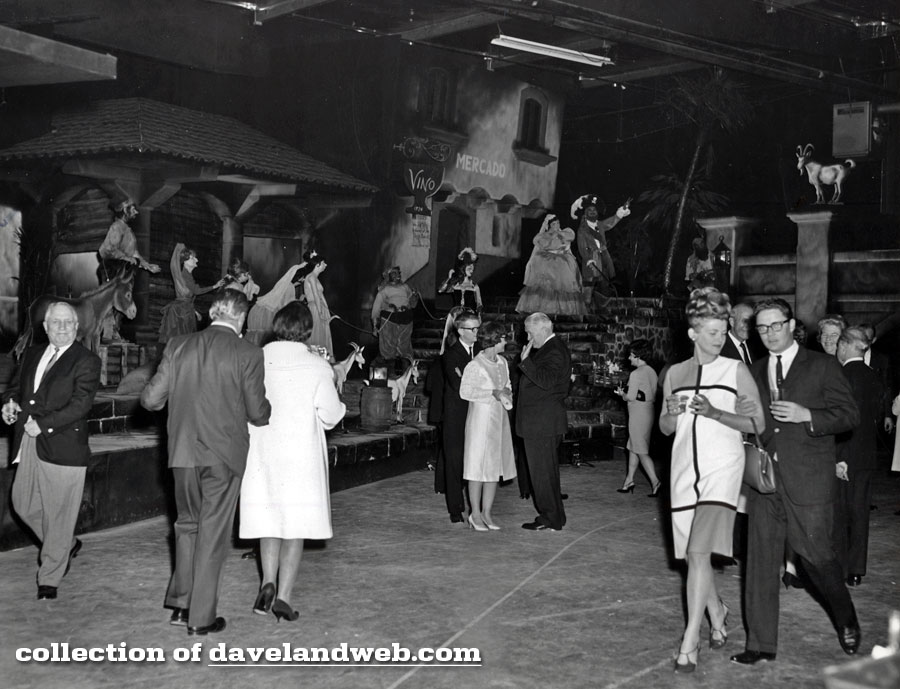 I have included a close-up of the Vino sign that didn't make it into the final attraction.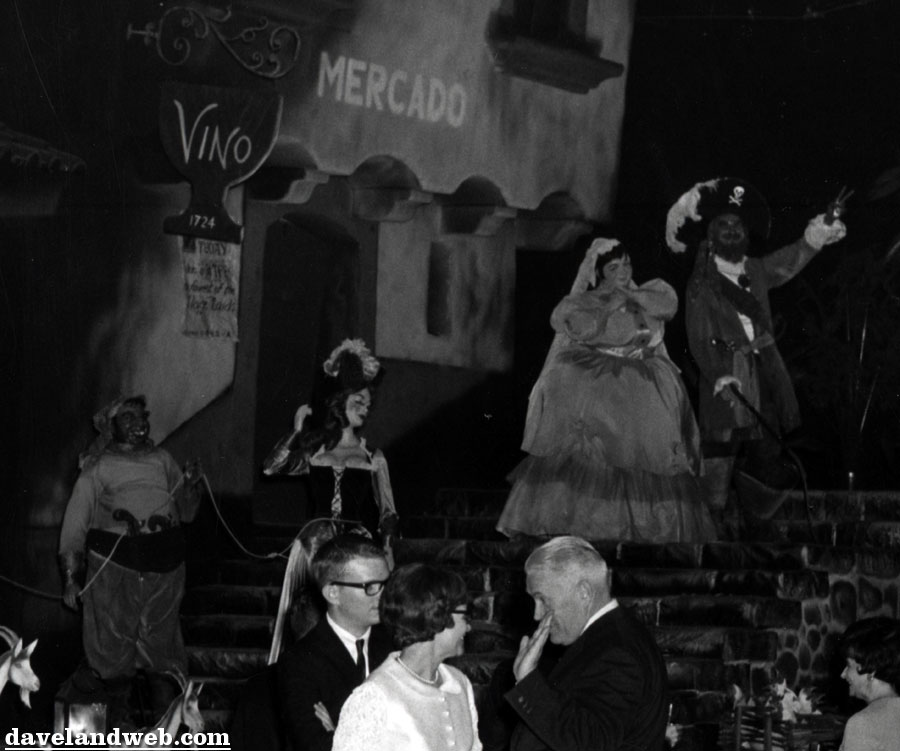 And here is a repost of the photo that I previously thought was a miniature, showing the same figures: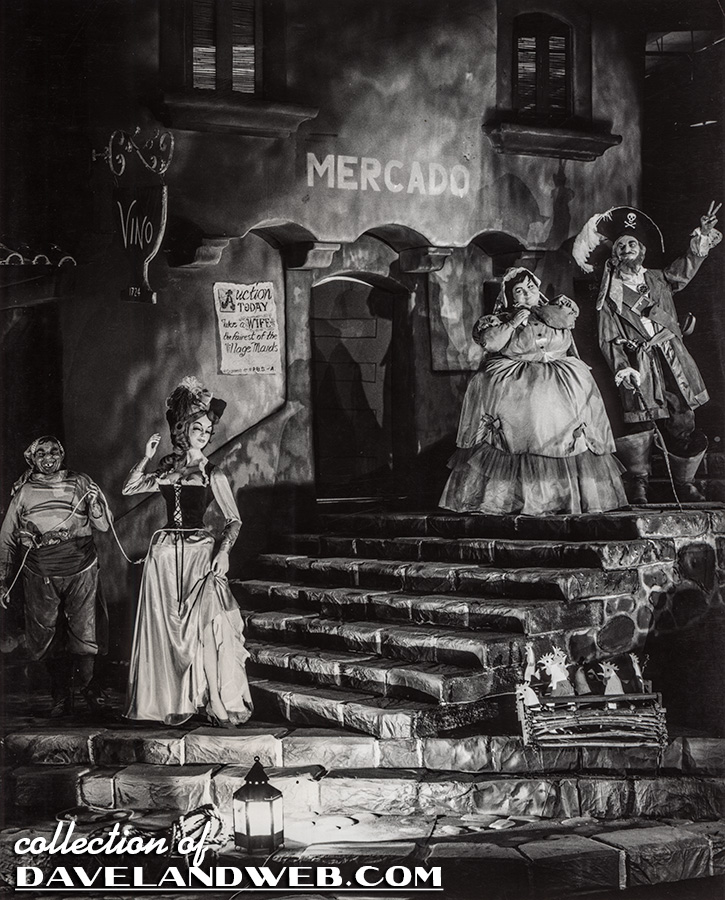 Other than the Red-Headed wench, these characters are very close in styling to what we still see today. The ol' Redhead became much more buxom in the final attraction. Here's a close-up of the Red-Headed Wench. She has no qualms about being sold off, as she stands with the auctioneer bellowing, "show 'em your garter, dearie." With flash and then without.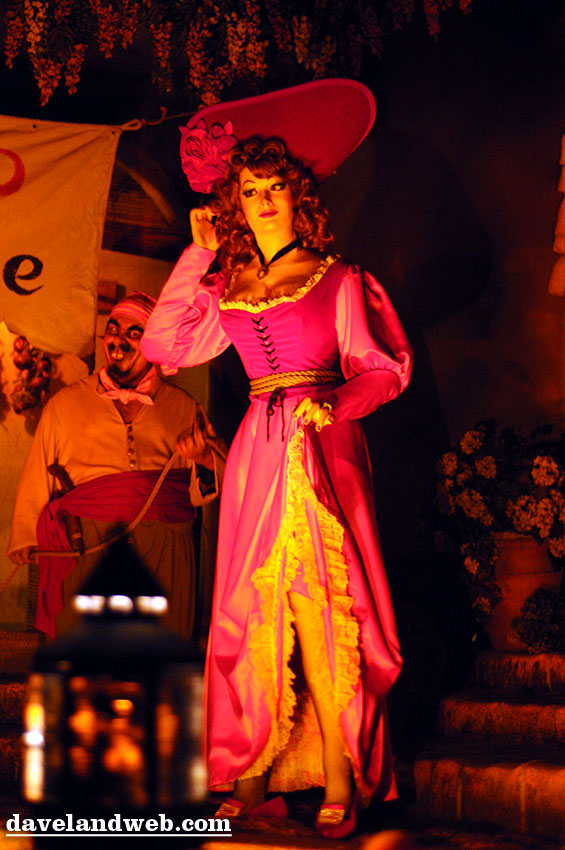 This July 1967 publicity photo was taken for California Living Magazine. Damn, she is saucy!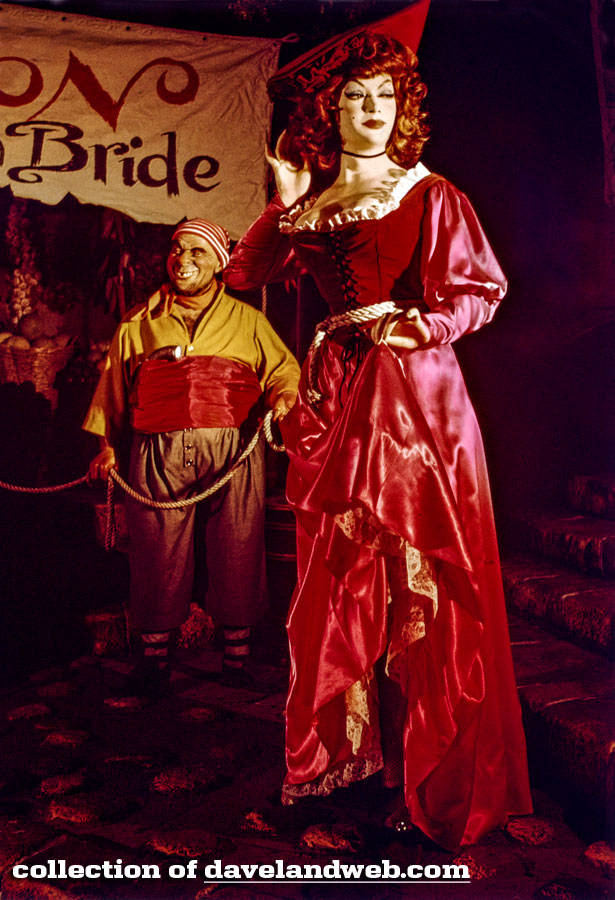 Once again, my favorite redhead and how she looks today: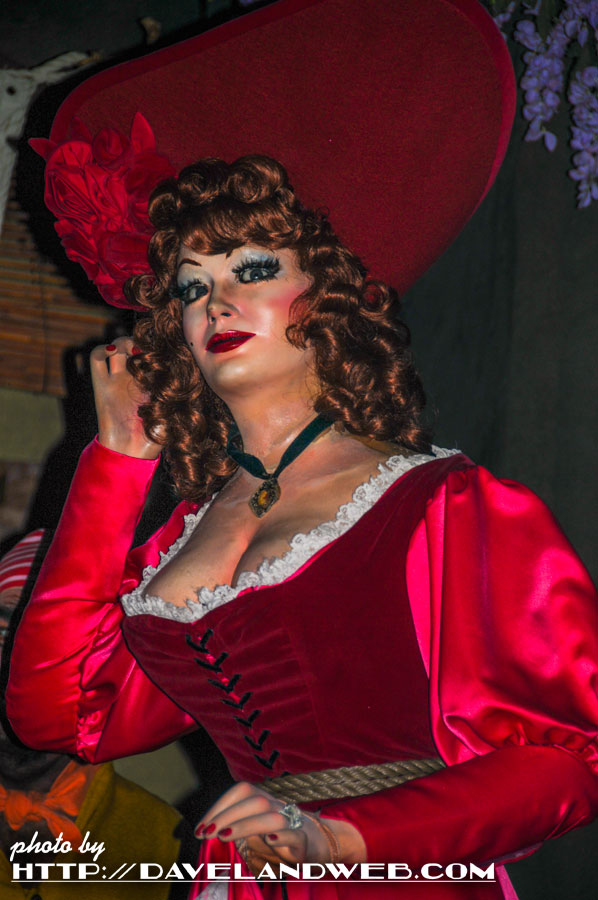 Even after all these years, she's still foxy. For some reason, souvenirs/collectibles that try to capture her have all failed. None really capture the essence of this audio-animatronic wonder.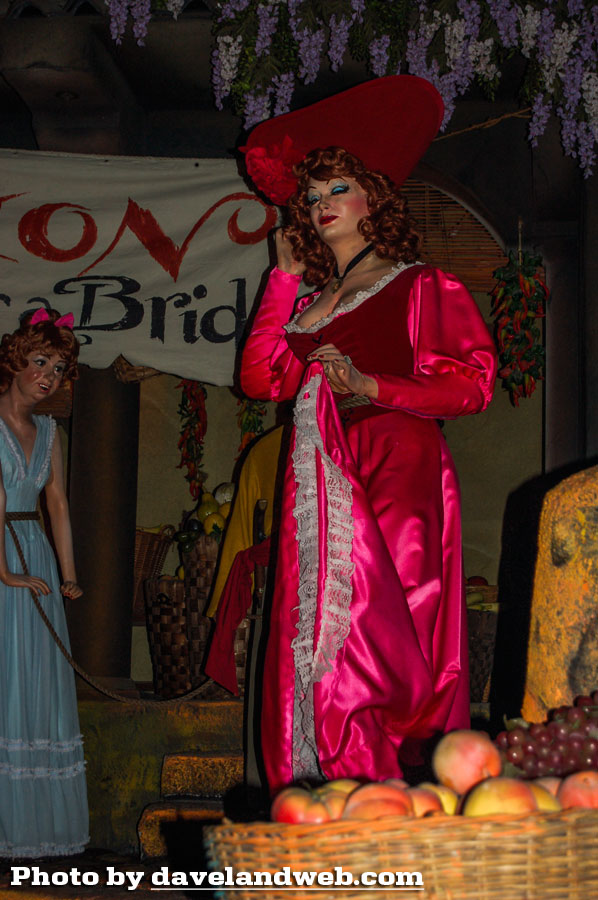 She is much different from Marc Davis' comic sketch; in the sketch, she was svelte and sassy.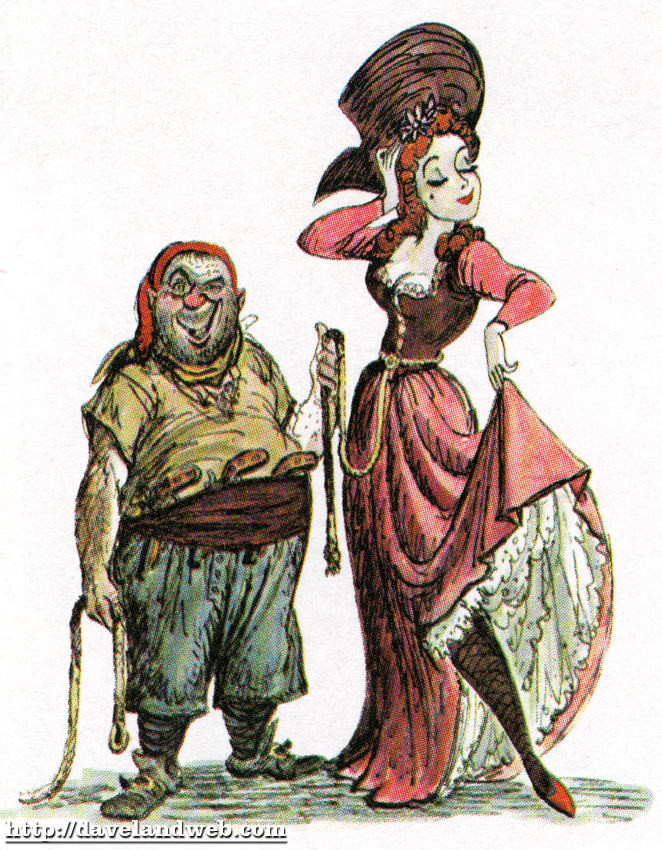 Please don't forget about the poor old maids who don't get quite as much attention as their red-headed competition: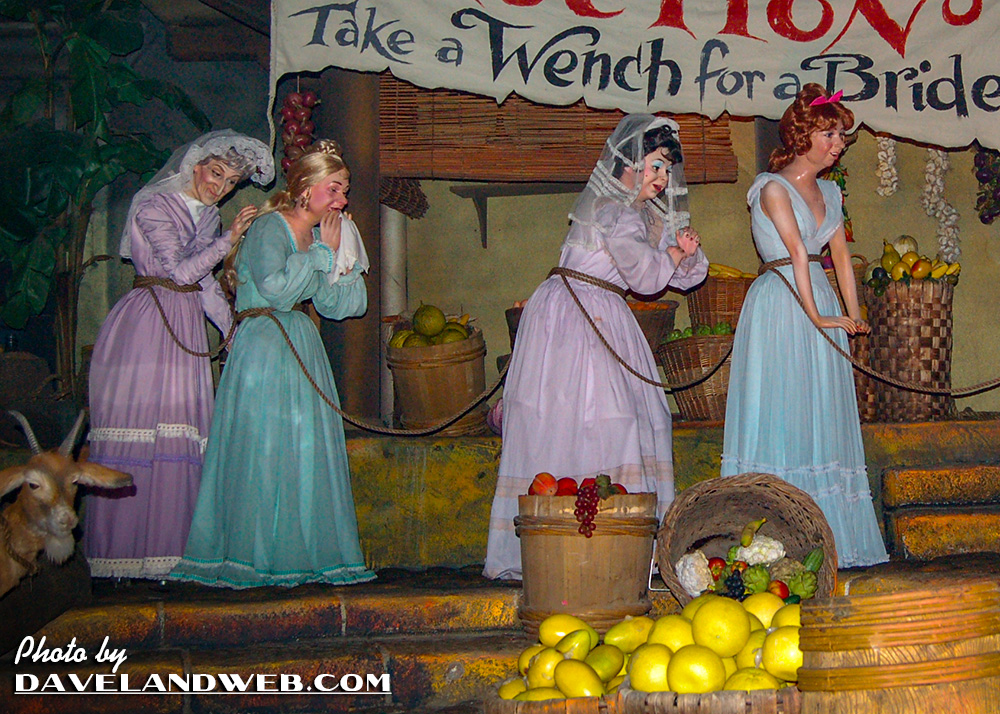 Even they warrant a little security: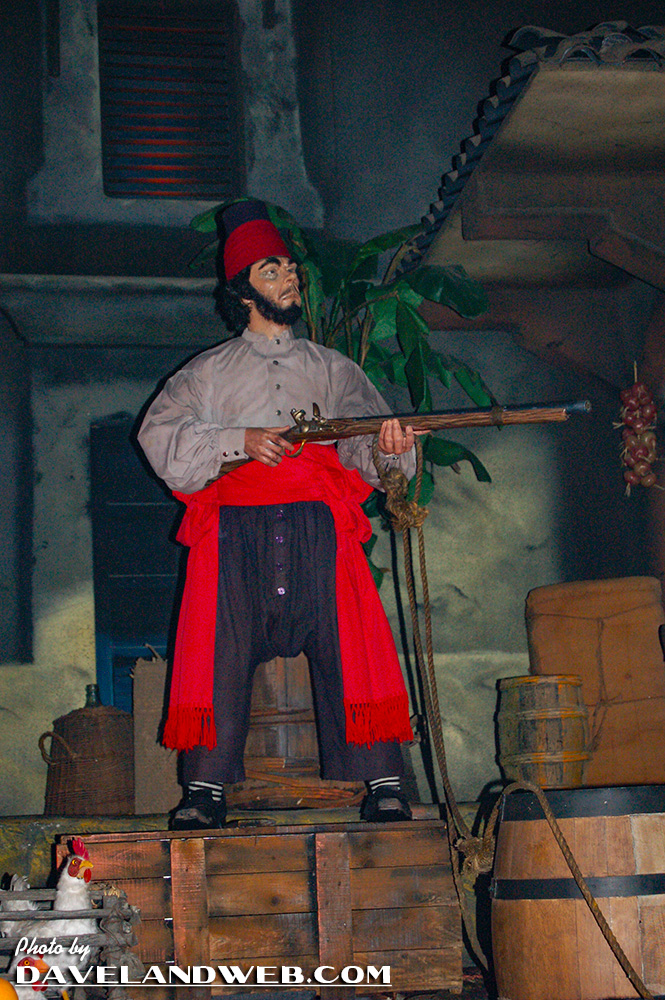 Follow my Daveland updates on Twitter.
See more Pirates of the Caribbean (both recent and vintage) photos at
my website
.