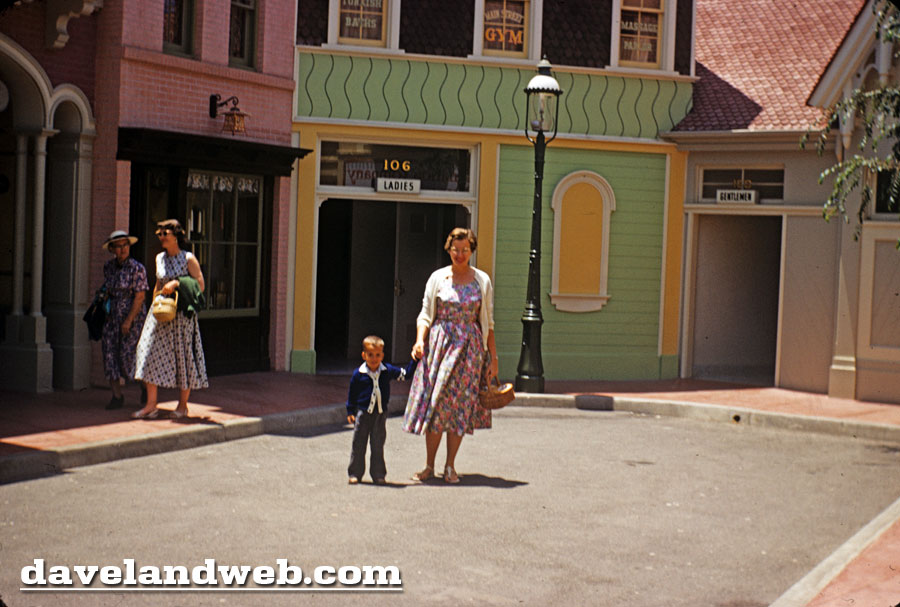 When the park first opened, West Center Street didn't have much going on there. This 1956 photo shows an adorable mom and son combo, most likely either about to use the restroom or already finished doing their biz. Photo #2 is from October 1959 and shows the same area, filled with artificial flowers, fruit, and vegetables. Need a centerpiece for you big Thanksgiving dinner? Step on over to West Center Street, Ladies, and find everything that you need at the Main Street Flower Market.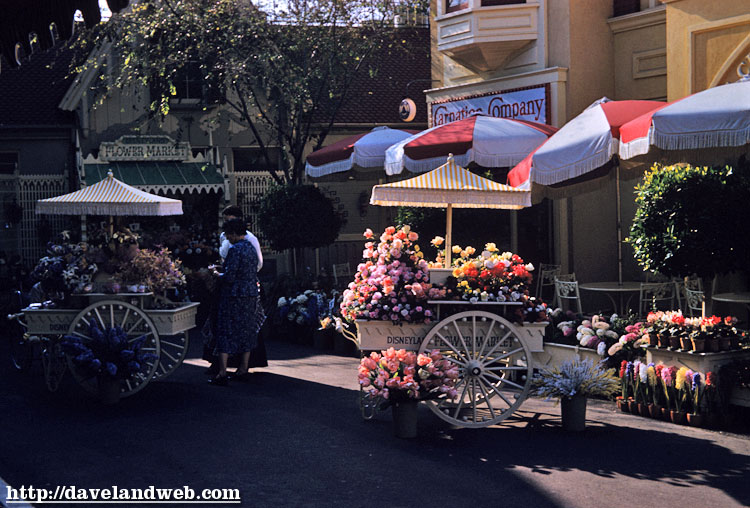 This November 1960 shows the same area: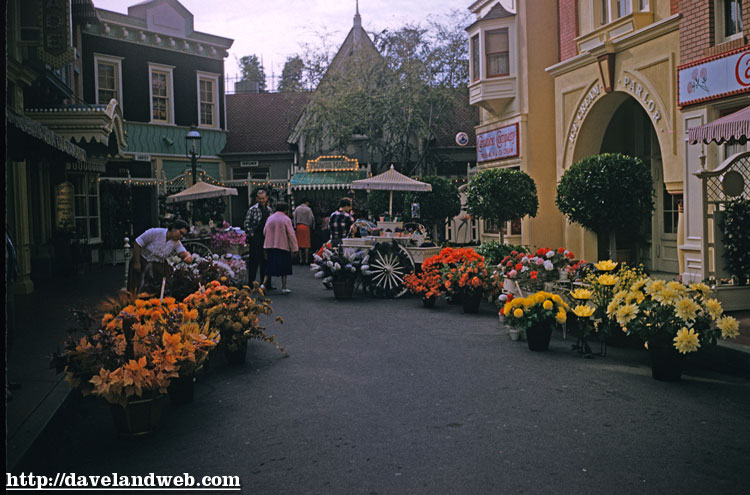 I believe the Flower Market was removed in 1977; this shot shows it from March 1975, 2 years before the change.
Flash-forward to now, and the flowers have been replaced by The Carnatian Cafe, a very popular spot to eat breakfast or grab lunch/dinner while watching the parades go by.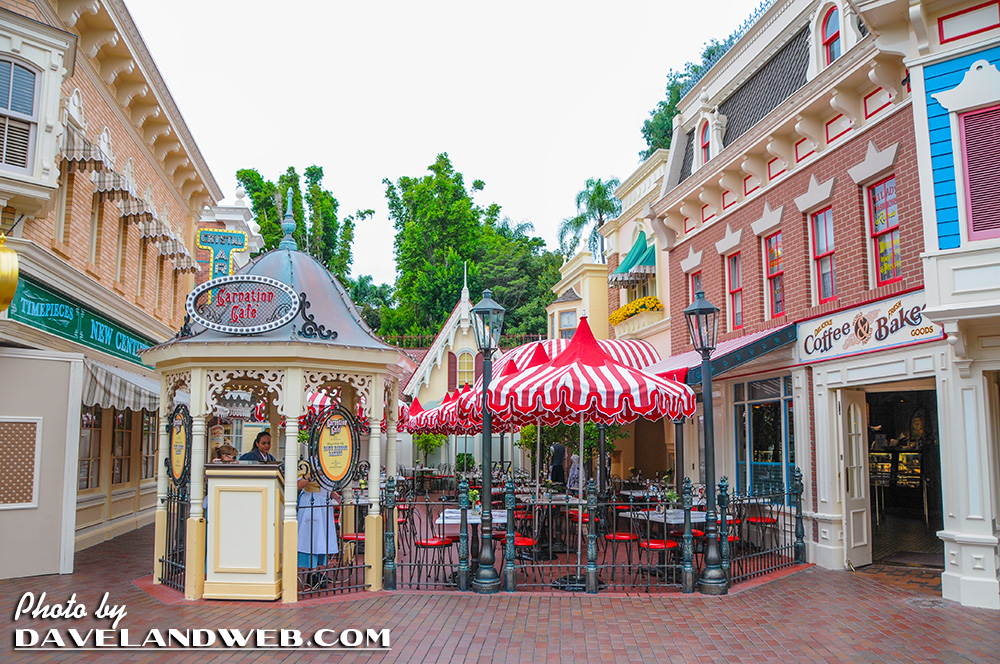 See more vintage Disneyland West Center Street photos on
my West Center Street/Flower Market web page
.