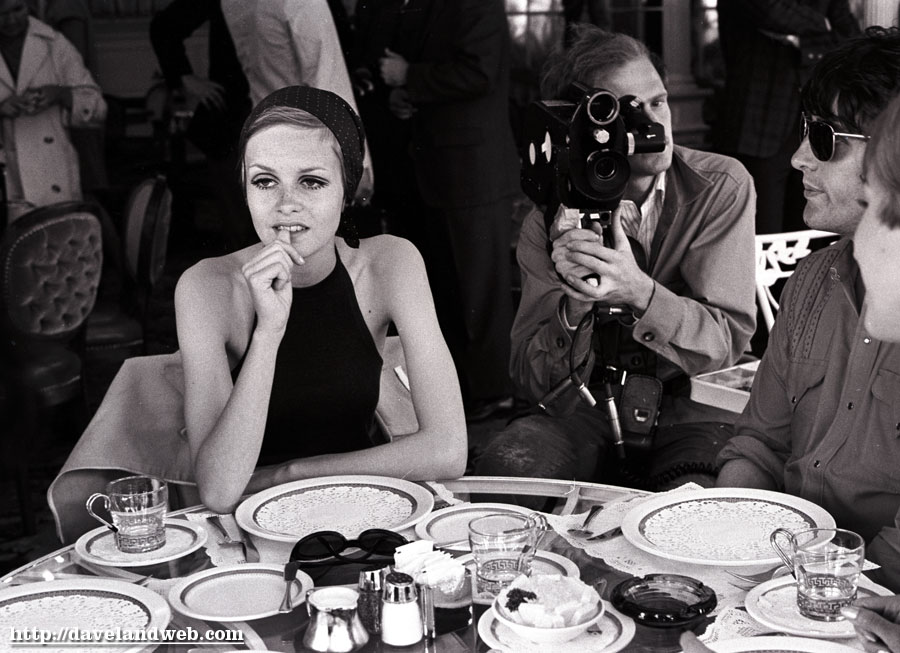 Twiggy is at the Plaza Inn today, and as one would expect from a supermodel, there's nothing to eat for her. Alternating between happy and pensive, Twiggy looks a little bored overall with the proceedings.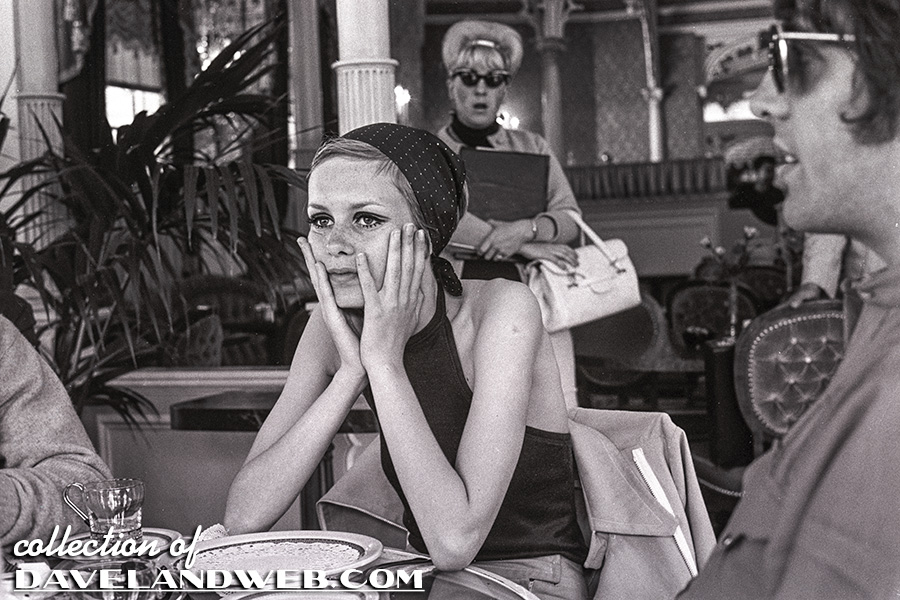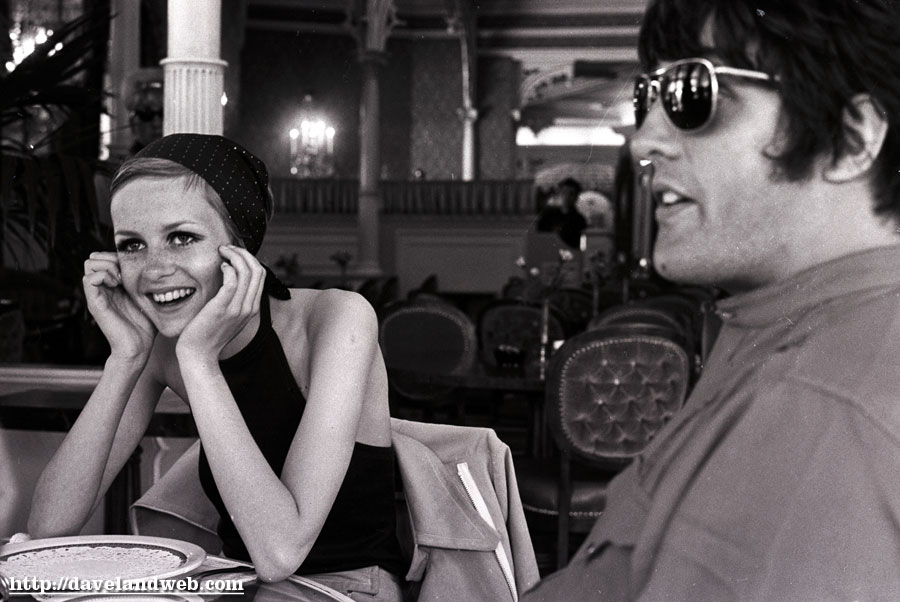 Over at the Castle, Twiggy is hanging out with Goofy and Pluto. It does seem a little strange that Mickey is nowhere to be found in any of these photos.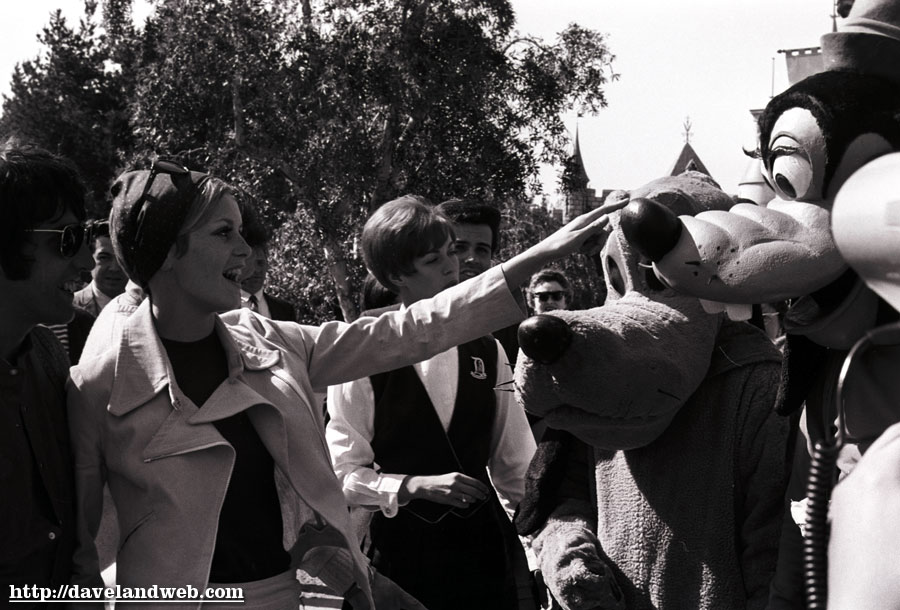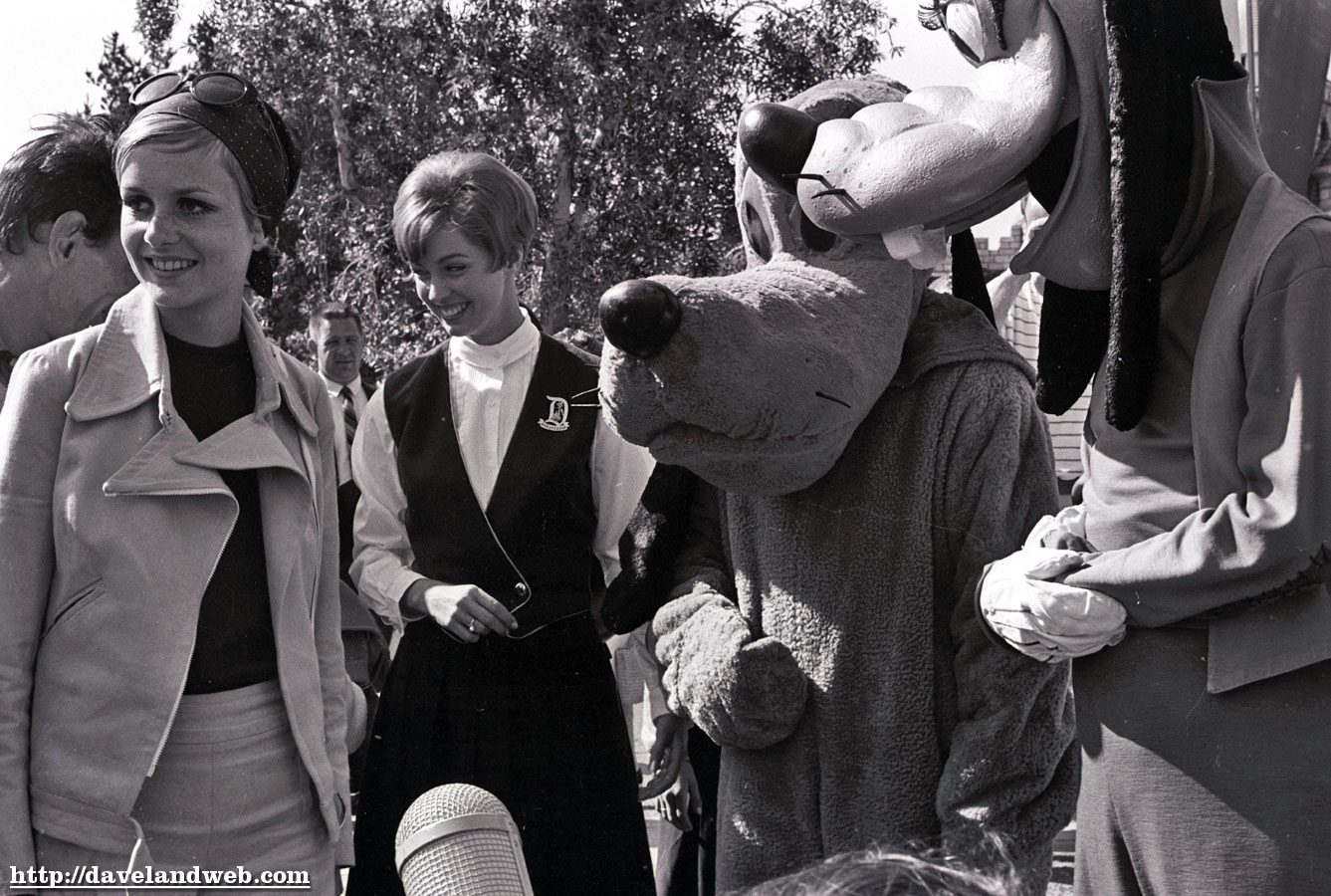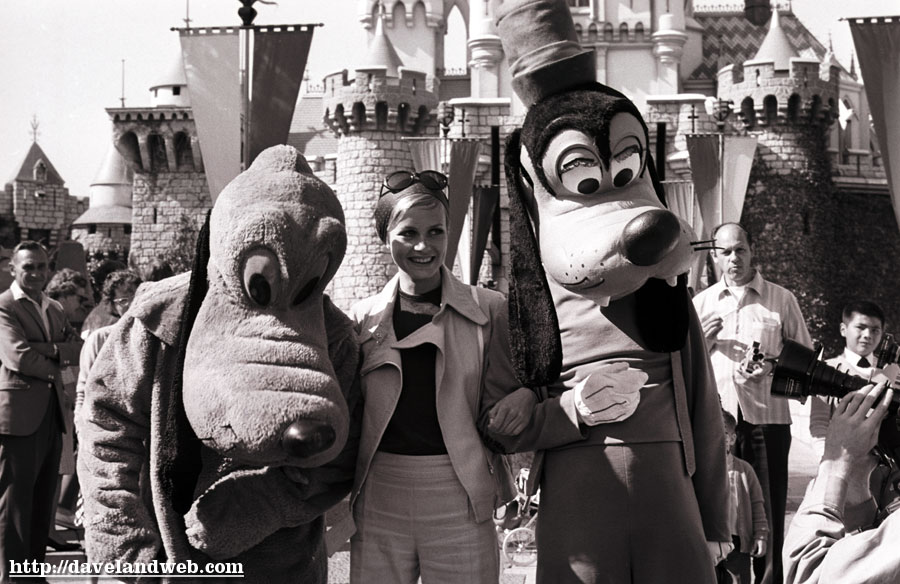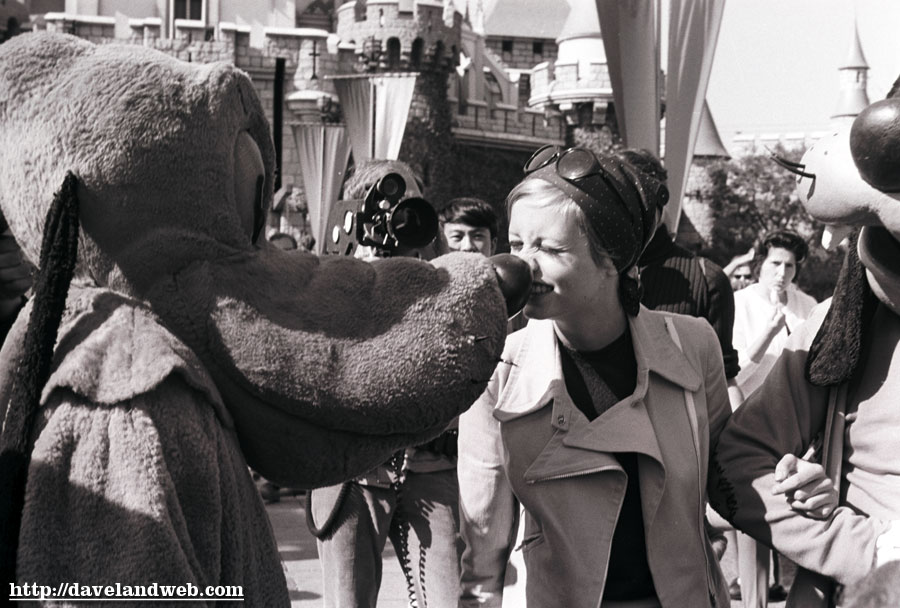 See more vintage Twiggy at Disneyland photos at
my regular website
.