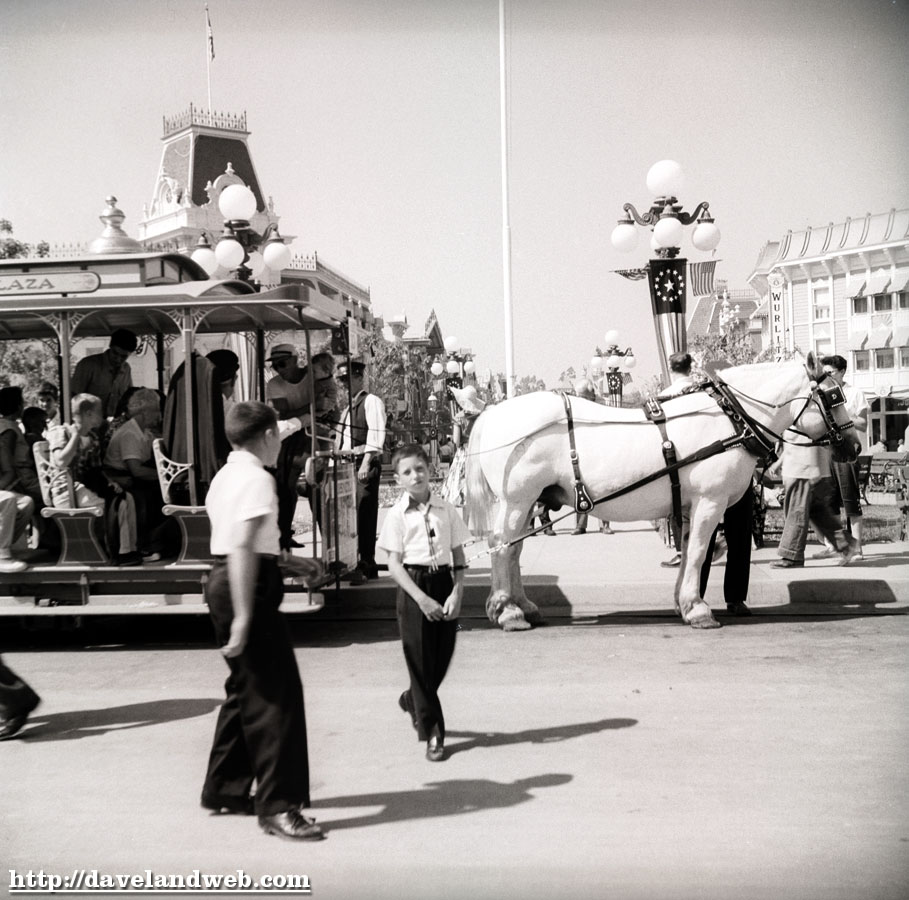 Finishing out the rest of the batch that included yesterday's Stagecoach shots are these 3 images, starting with one of the Horse-Drawn Streetcar in Town Square. Although undated, the patriotic bunting tells me it must be summertime in the 1950's. The look on this little boy's face can only mean two things: "Dad, the Streetcar is full!" or "Dad, put the darn camera down!" Shot #2 is Central Plaza, with some lovely lasses crossing towards the Streetcar. Dig the cat-eye glasses!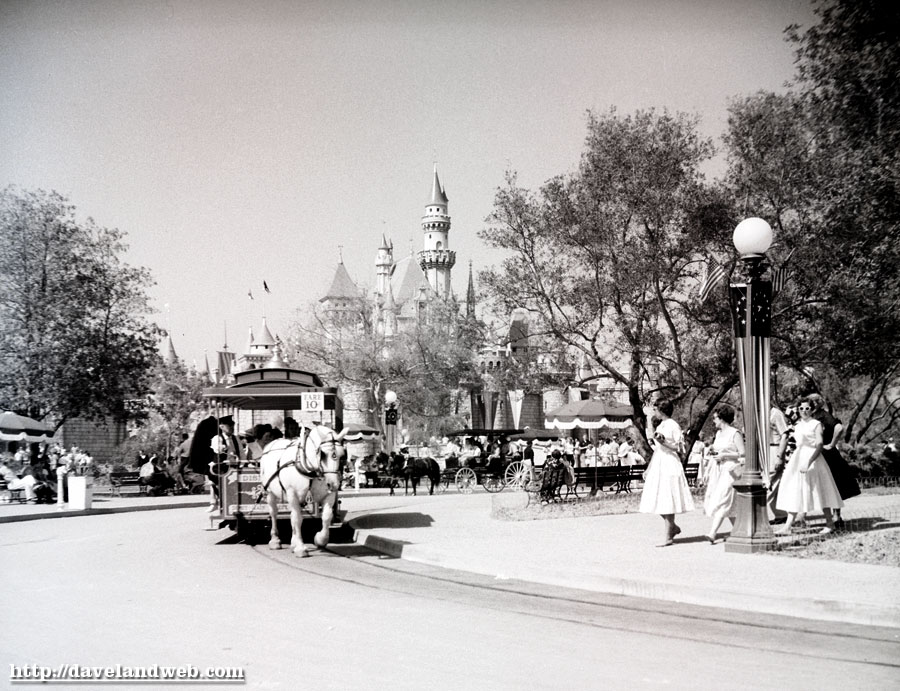 Last (but definitely not least) is a great view of the Chicken of the Sea Pirate Ship Restaurant.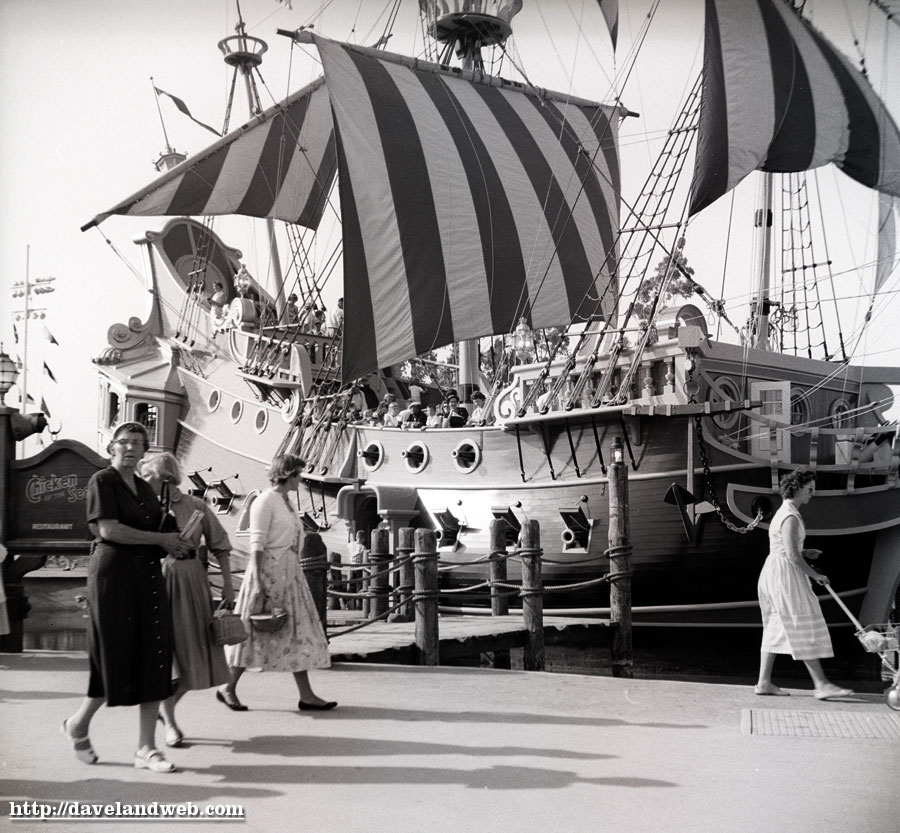 See more vintage & current Disneyland photos at
my regular website
.