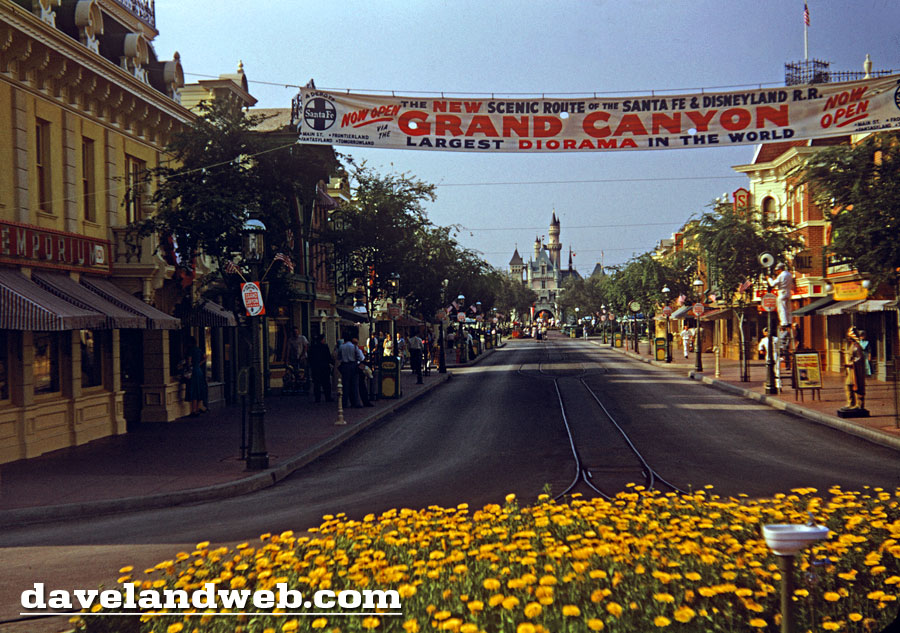 The Grand Canyon Diorama was created when Walt said he wanted a big finish to the Grand Circle Tour of the Disneyland Railroad around the park. Banners over Main Street heralded the arrival of this combination of art and taxidermy. I have included a closeup of the cast members on Main Street fixing the lampposts.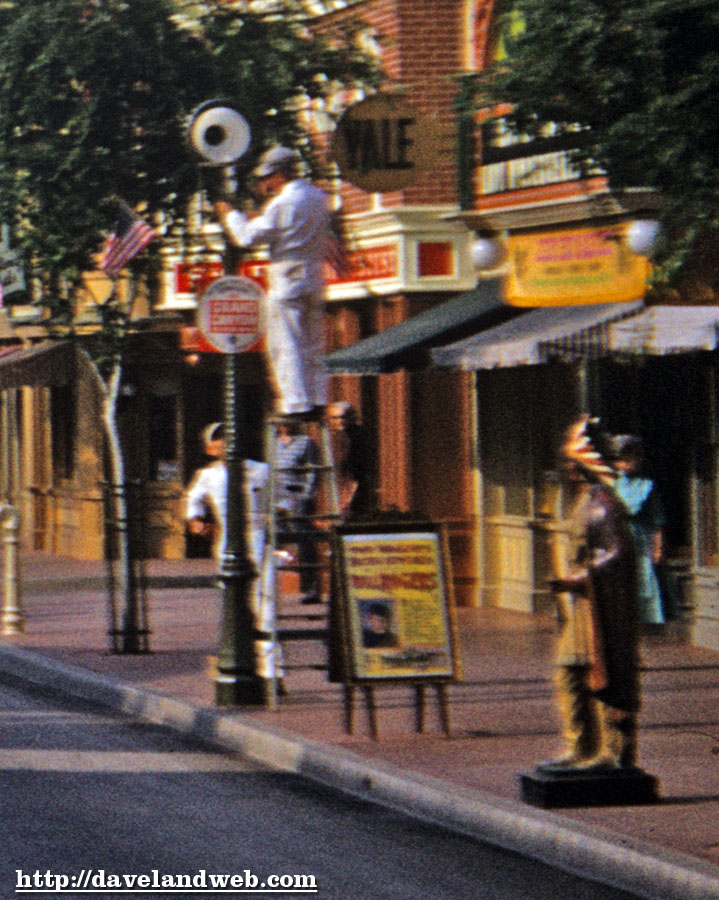 Over at the Tomorrowland Station, a little Native American boy was on hand for opening day to "christen" the new attraction.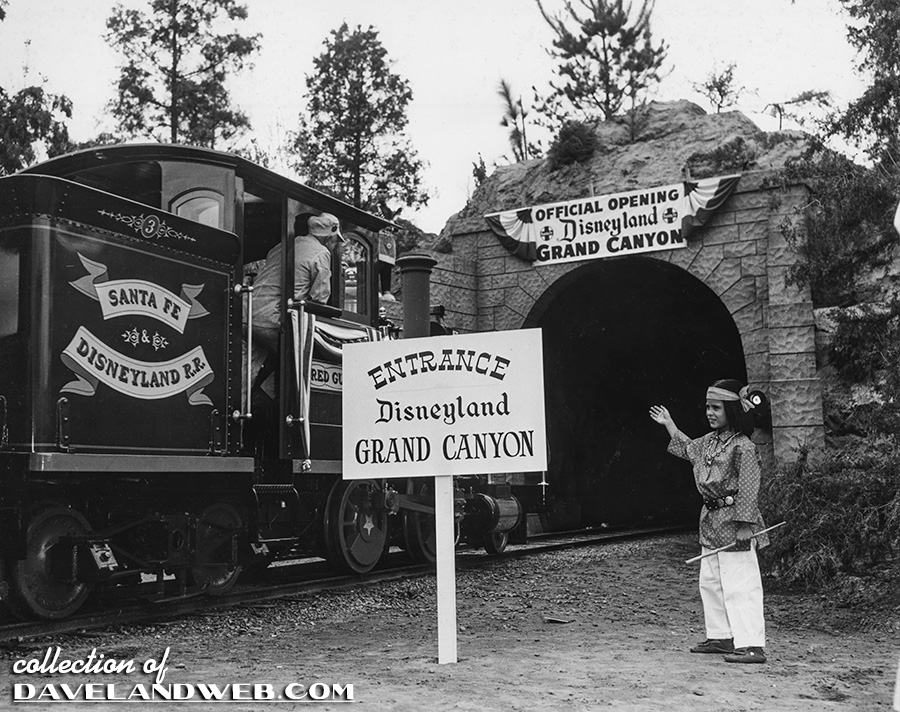 Here's a behind-the-scenes look at a worker fussing over one of the taxidermied animals.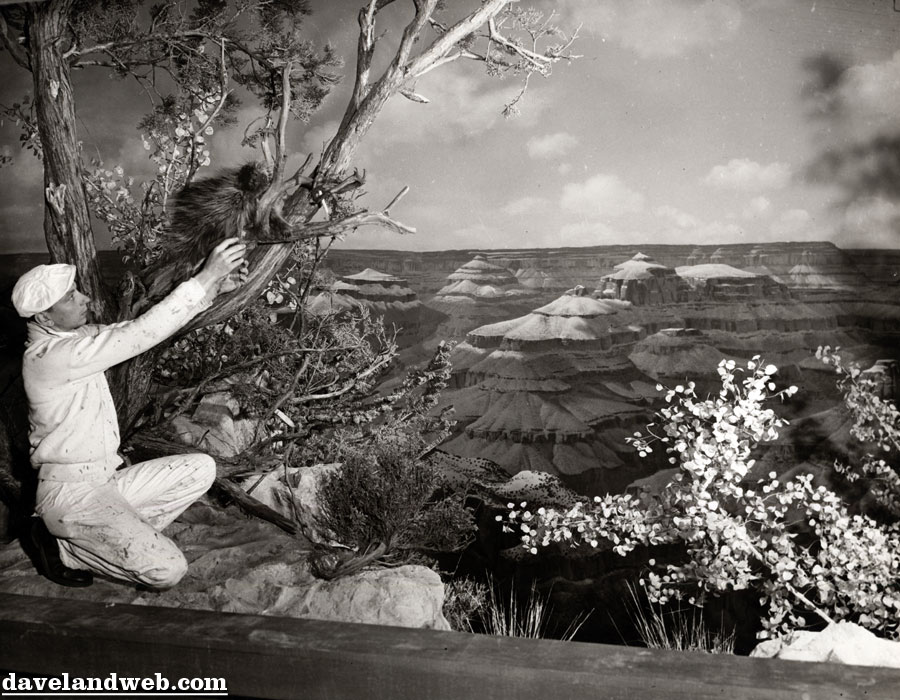 And a vintage publicity shot: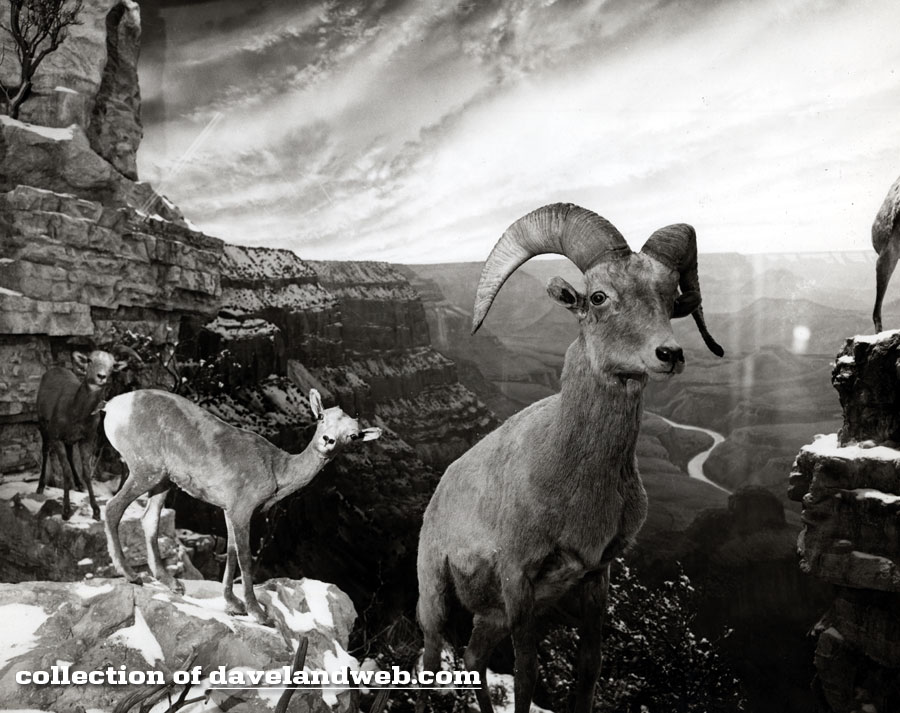 As you can see by these contemporary views, these little beauties are still wowin' the guests!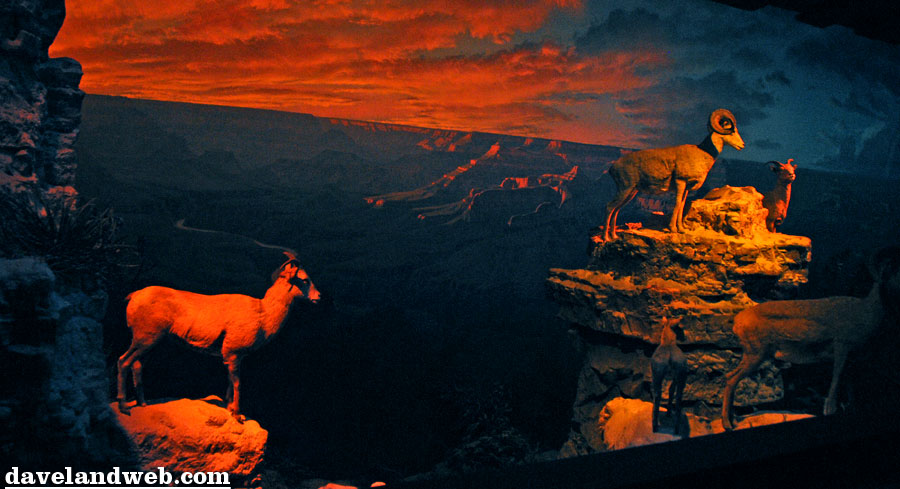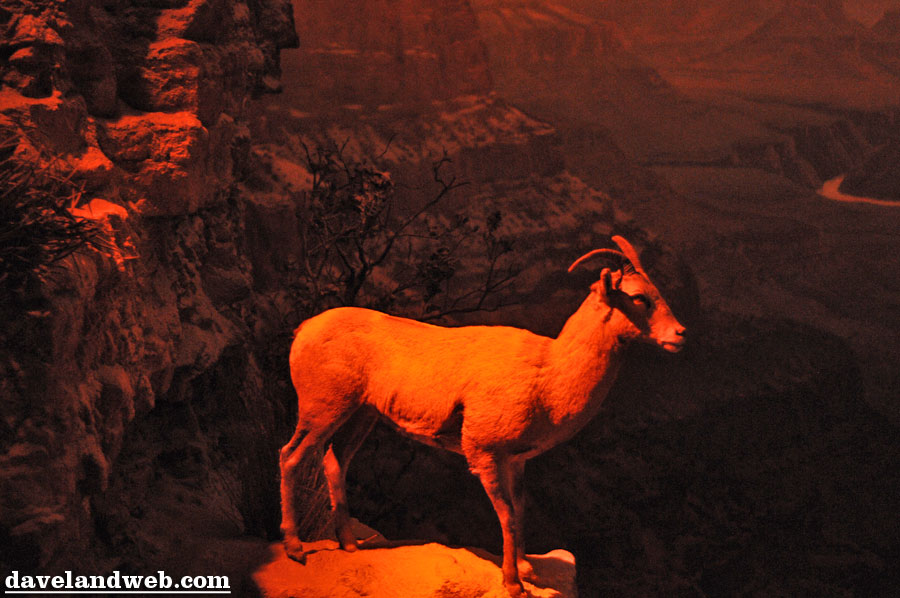 See more vintage Disneyland Grand Canyon Diorama photos at
my regular website
.