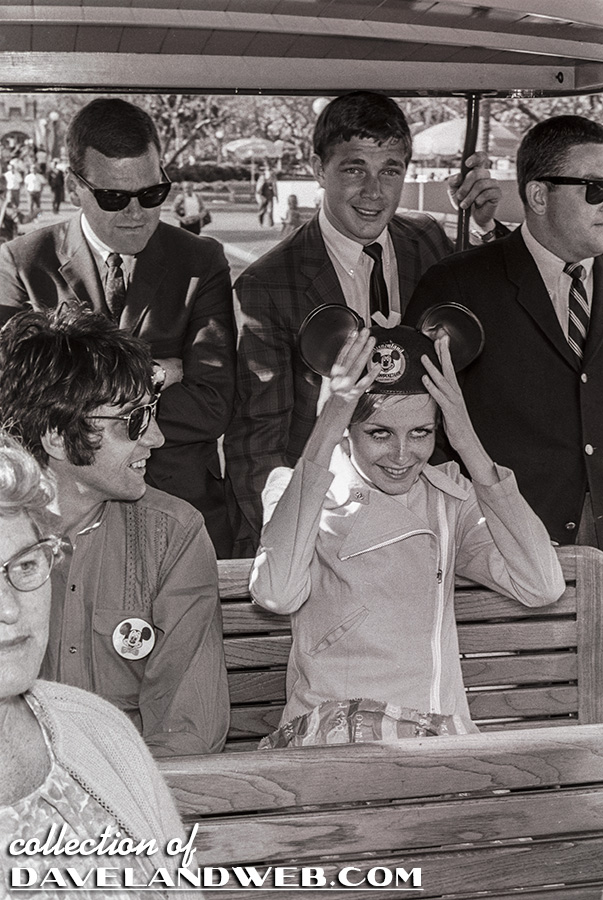 The 1960's Supermodel Twiggy is back today, this time taking a trip down Main Street towards Town Square on the Horse-Drawn Streetcar. If any shots would draw Amazon Belle out of hiding, it would have to be these.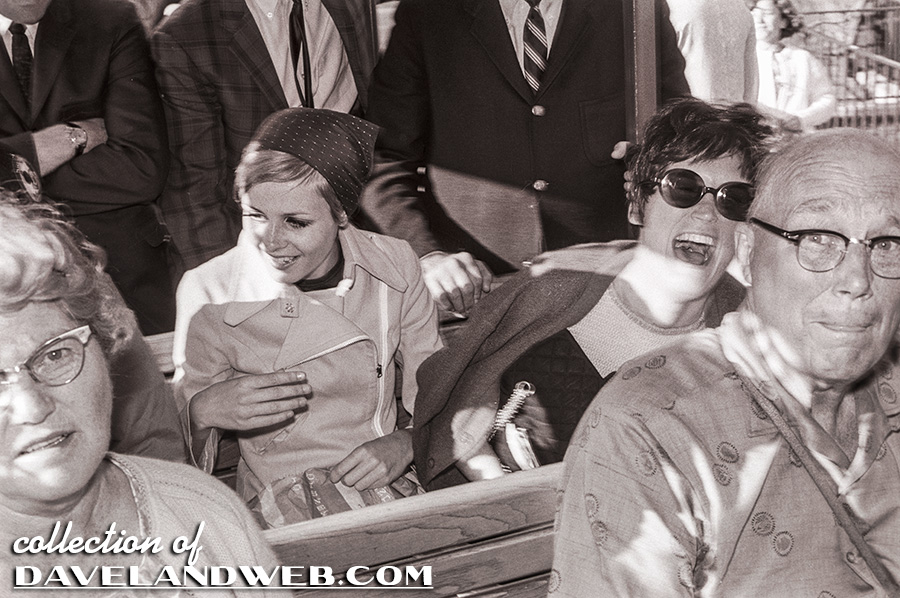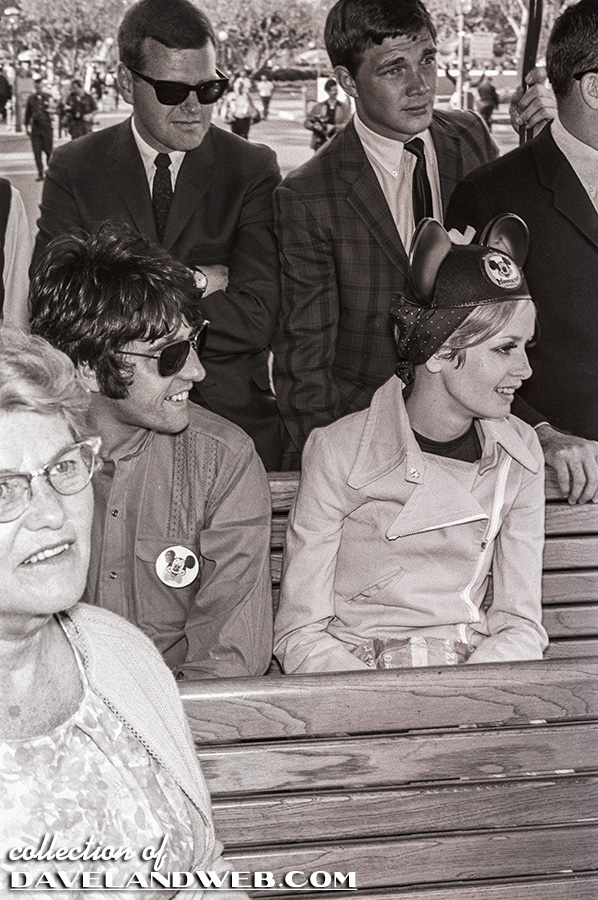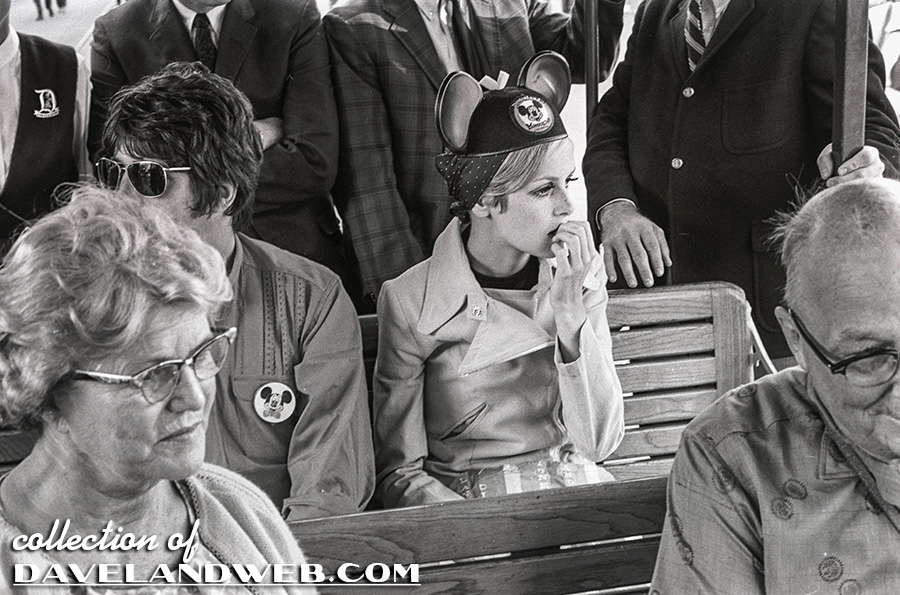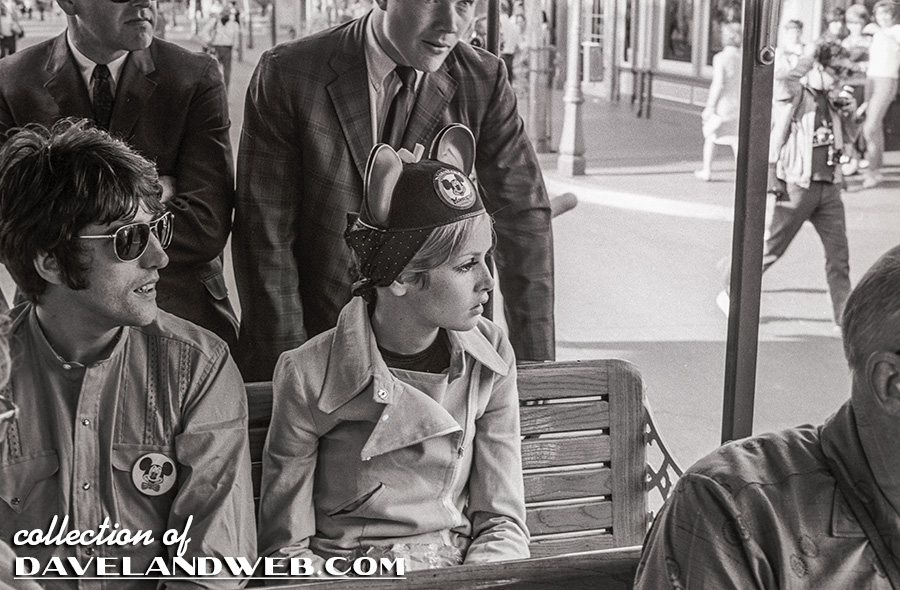 Look closely at Justin's Mickey Mouse button in this shot; you can see that it is changing to say "I Love Disneyland." Yup, two buttons for the price of one.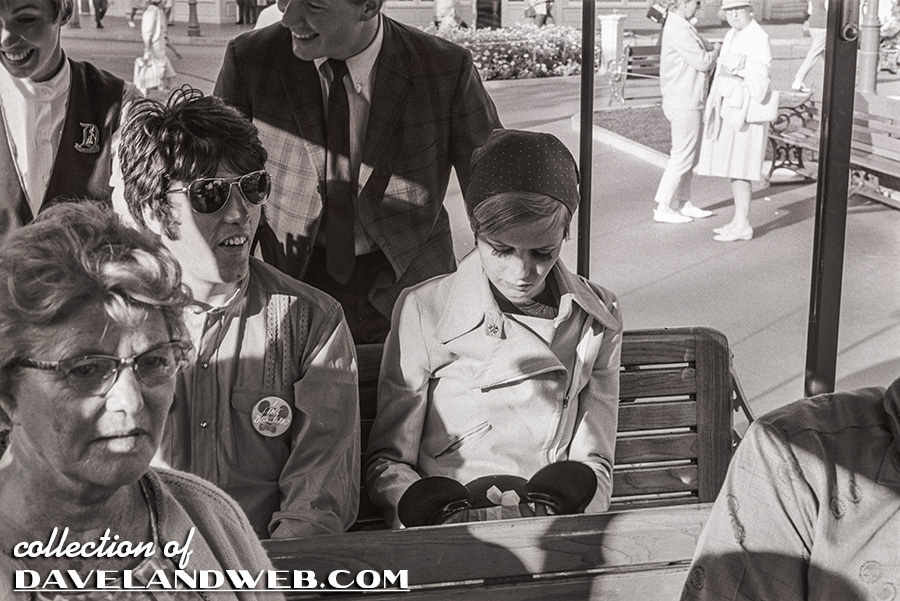 Even bouffanted mothers of the 60's wanted Twiggy's autograph!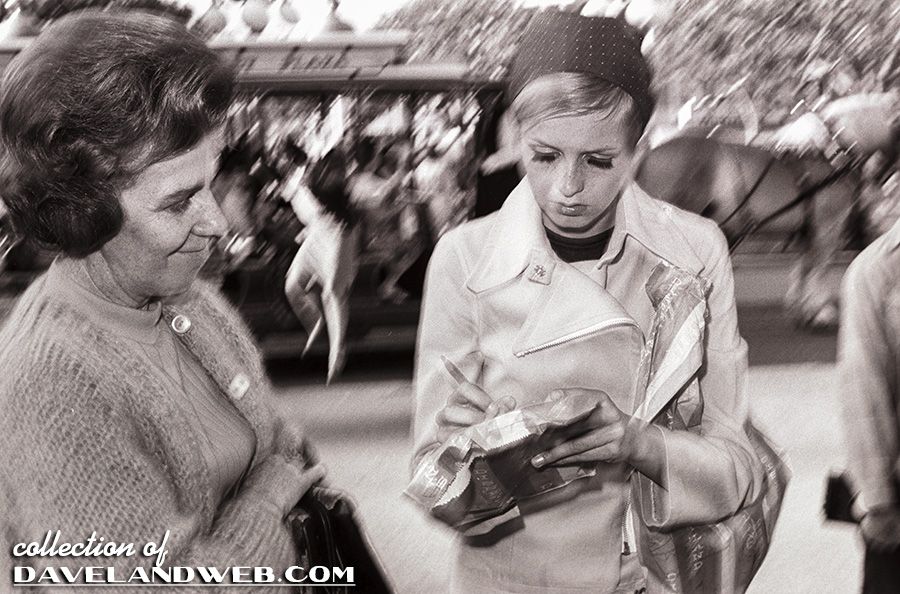 See more vintage Twiggy at Disneyland photos at
my regular website
.