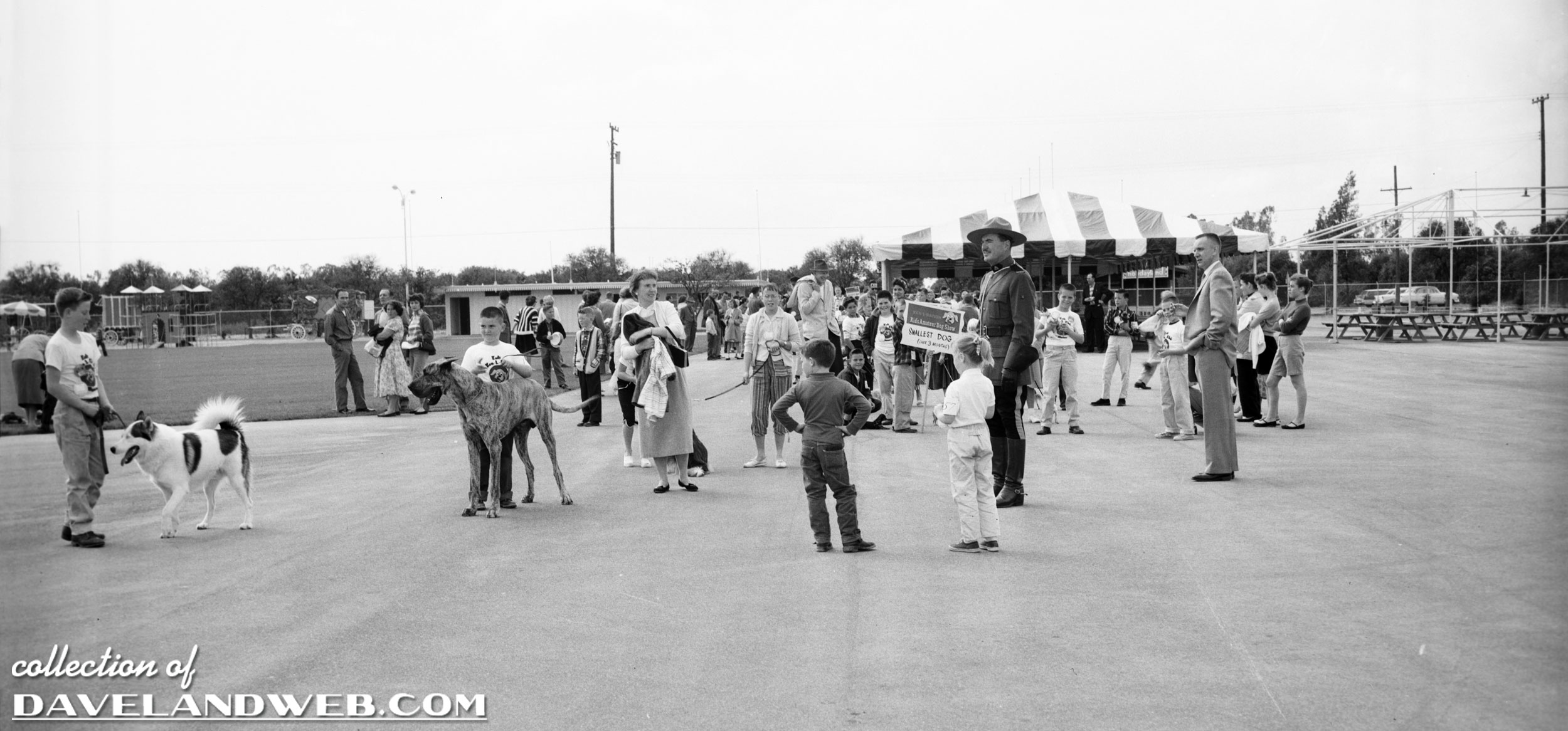 More from the same March 31, 1957 Dog Show, these photos have Sergeant Preston, and appear to have been taken outside Holidayland. However, Holidayland didn't open until June according to what I've read, so it still had a few months to go when these photos were taken. Dick Simmons played Canadian Mountie Sgt. Preston from 1955–1958 on CBS. I wonder how Disney sponsor ABC felt about him being at the park?!?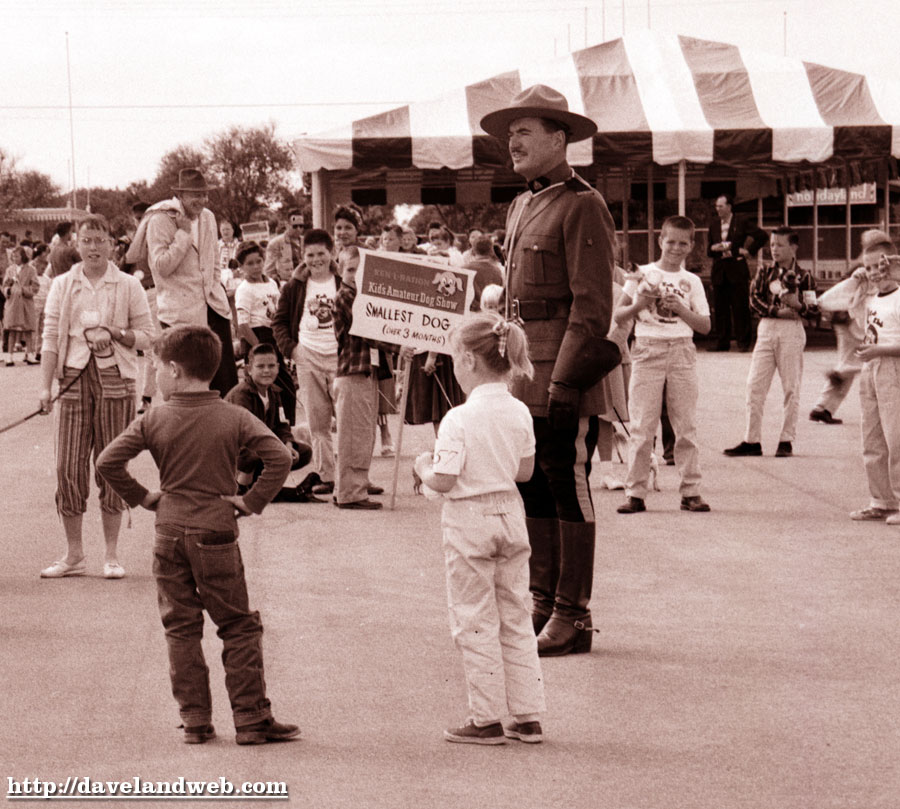 The poor pooches don't seem too happy about having to wear Mouse Ears!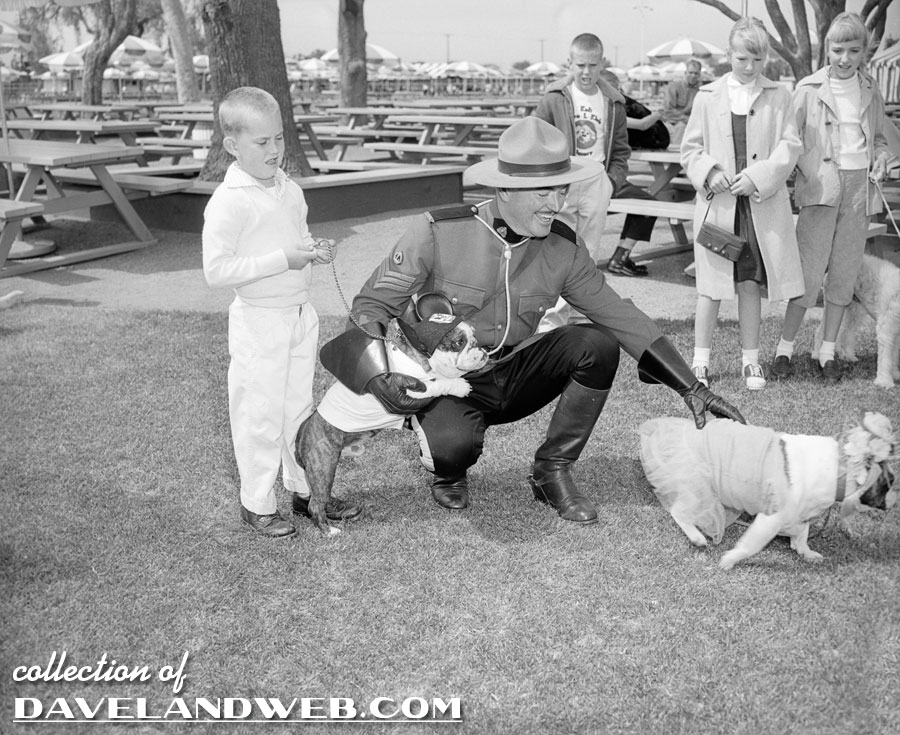 See more Disneyland Holidayland photos on my
Holidayland photo web page.