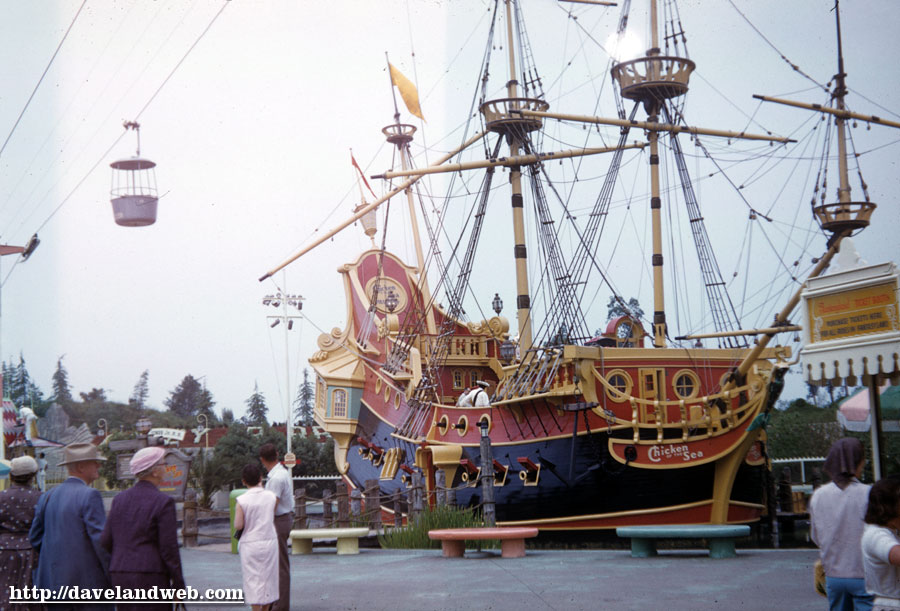 From the same undated batch as yesterday's Mine Train medley comes this trio of Chicken of the Sea Pirate Ship Restaurant images. For all you ticket fans (and I know at least one out there!), I included a closeup of the signage from shot #1.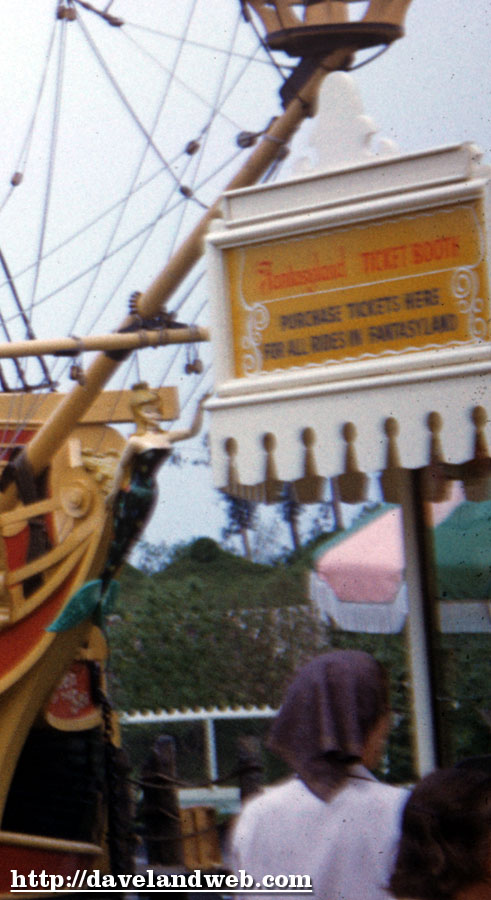 Ever wondered what you'd see if you were on the ship and looked back towards Fantasyland? Wonder no more!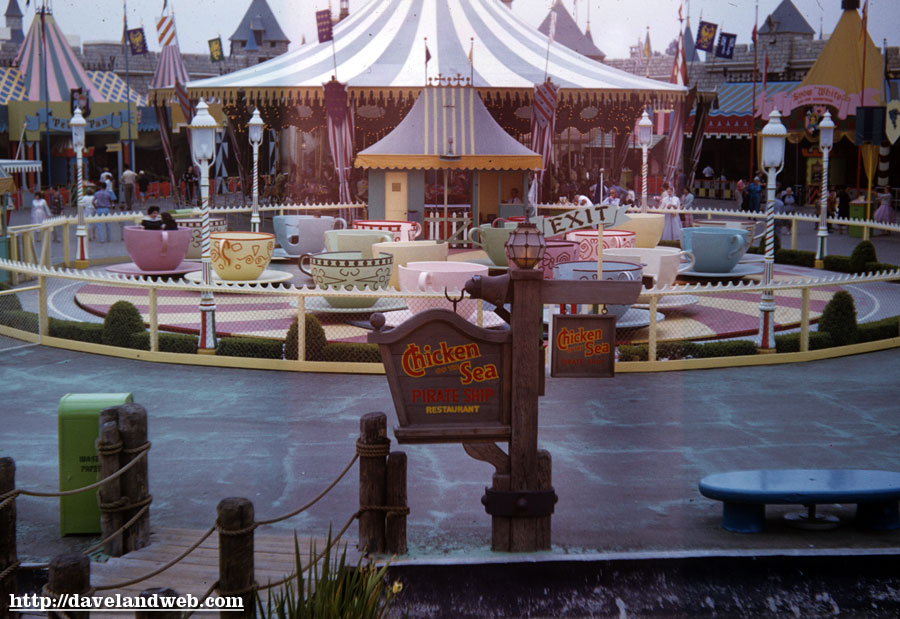 Ol' Polly looks like she might be working on an escape plan; one wire removed, only a few more to go: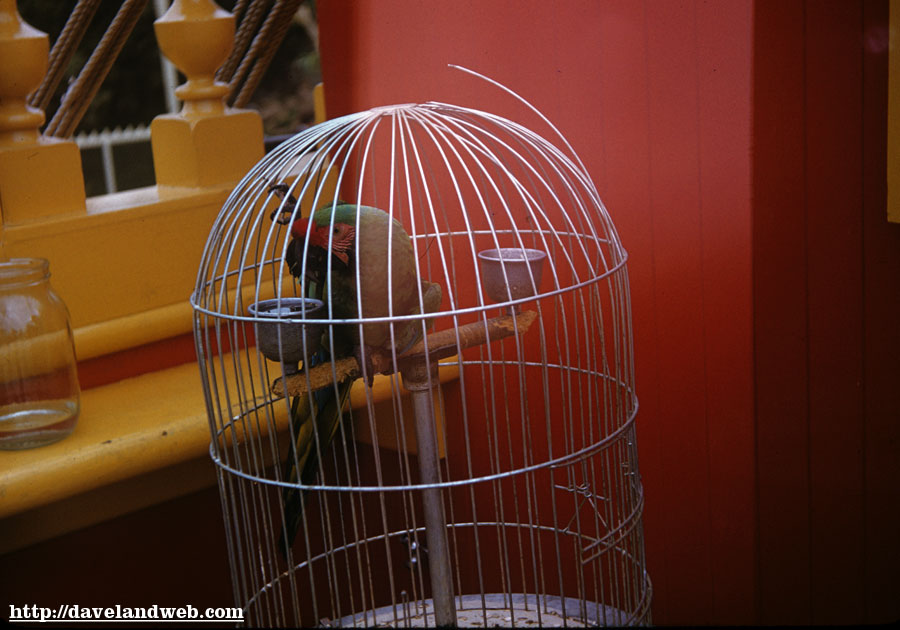 See more vintage Chicken of the Sea Pirate Ship photos at
my regular website
.