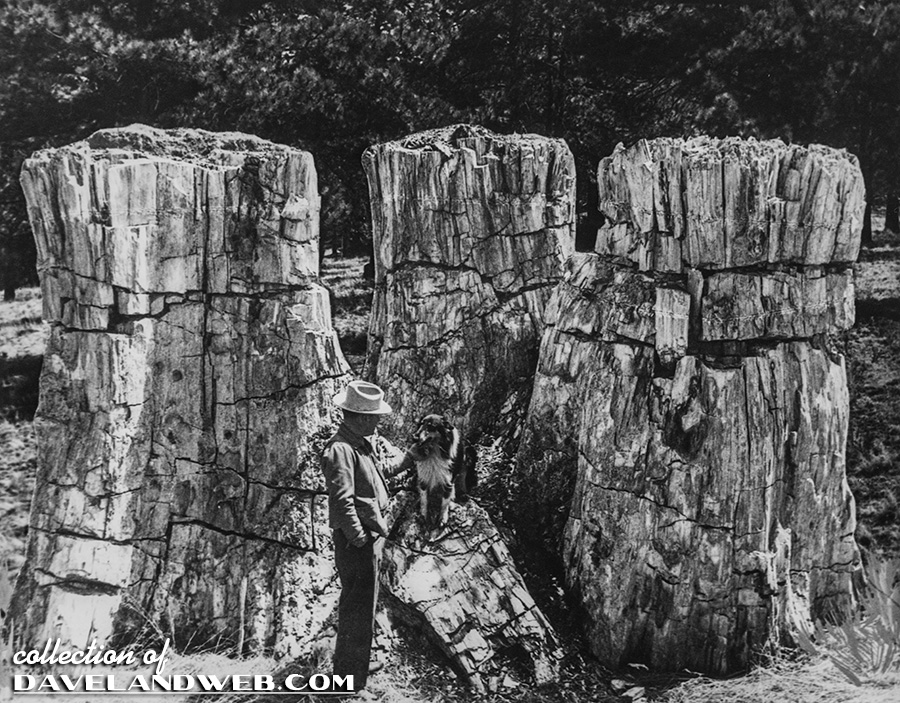 One of the more oft-told stories about Walt & Lillian concerns the Petrified Tree sitting in Frontierland on the Banks of the Rivers of America. As the story goes, Walt & Lillian were near Colorado Springs in June 1956; Walt saw a sign that said "Petrified Trees for Sale" and promptly pulled over. Leaving Lillian in the car, he checked things out for himself. Photo #1 was supposedly taken of Walt surveying the petrified goodies; I have included a close-up of "Walt's" face; you be the judge.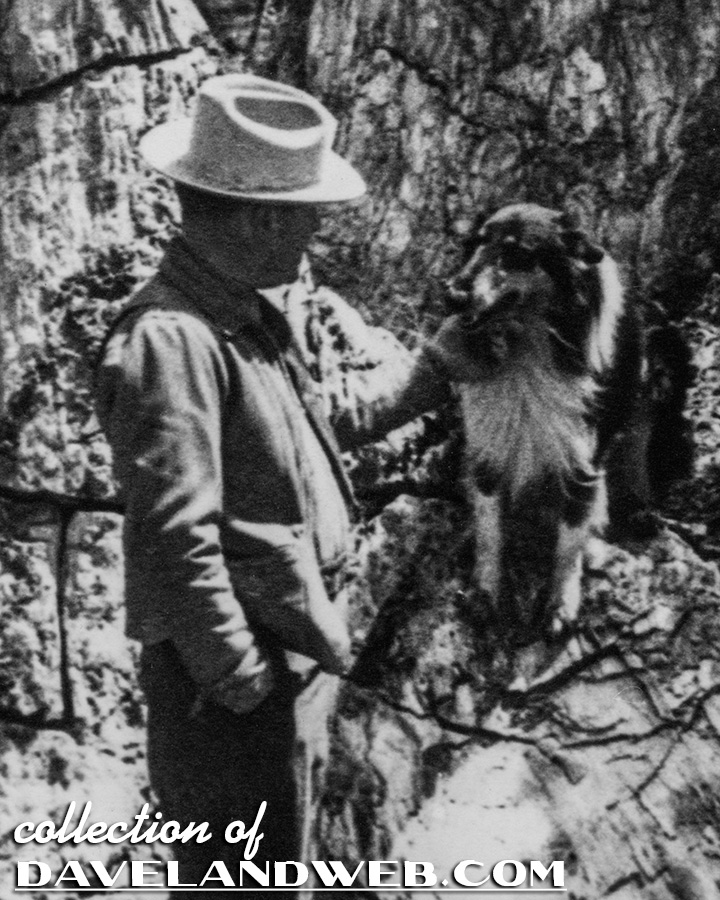 About an hour later, Walt returned to Lillian, who had been waiting in the car the whole time. Knowing that he was in deep, Walt quickly said, "Lilly, I just bought you a wonderful present—a petrified tree." The 5-ton marvel was shipped to the Disney's Holmby Hills home just in time for their July 13, 1956 anniversary. I could say that Lillian was enthusiastic, but you'd know I was being a smartass. Other than Walt, how many people would have been enthused about a 5-ton Petrified Tree?!? It sat in her garden until Lillian "graciously" donated it to Disneyland about a year later. More than likely, this is where Walt wanted it in the first place. Here are two previously posted photos from November 1960 showing the tree and its original descriptive signage: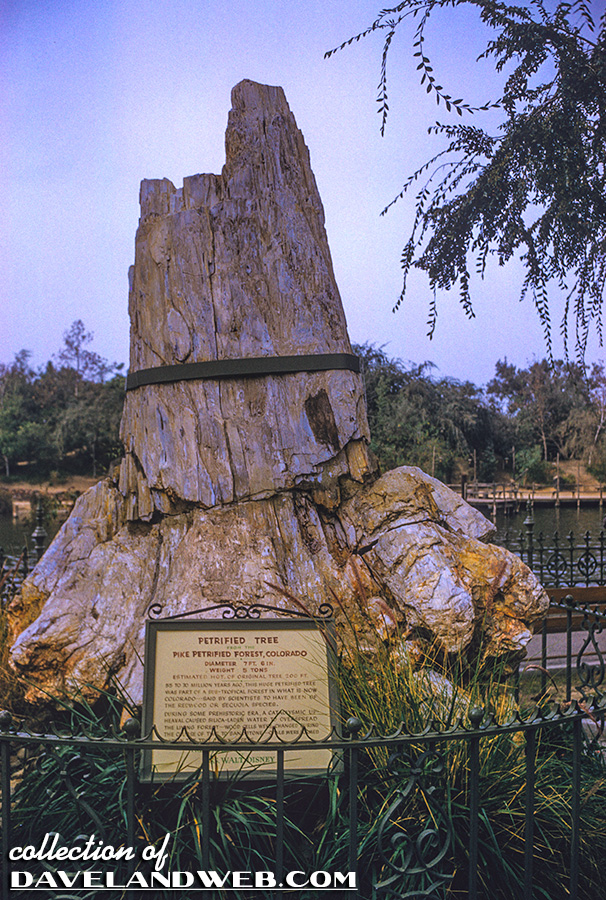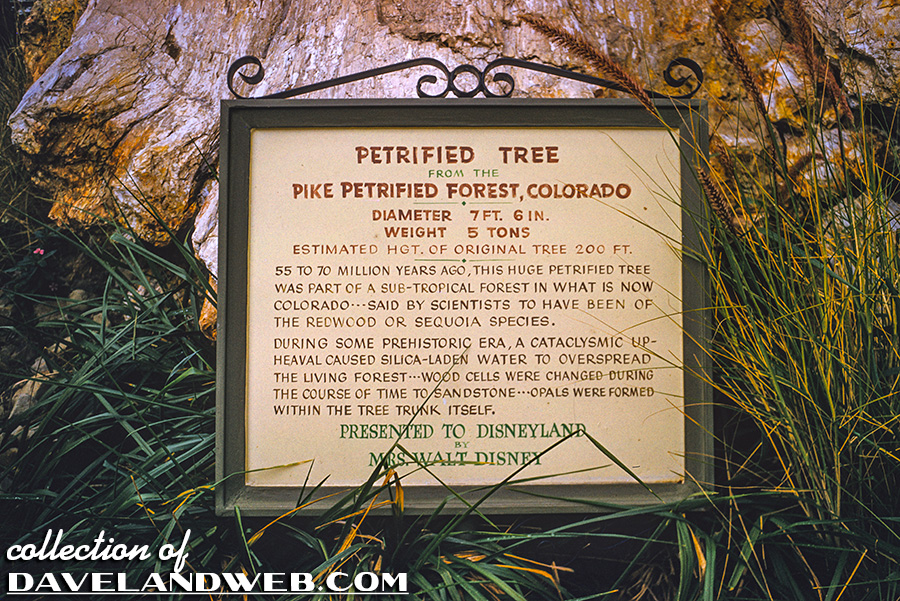 Here are a few shots of the Petrified Tree as it looks today: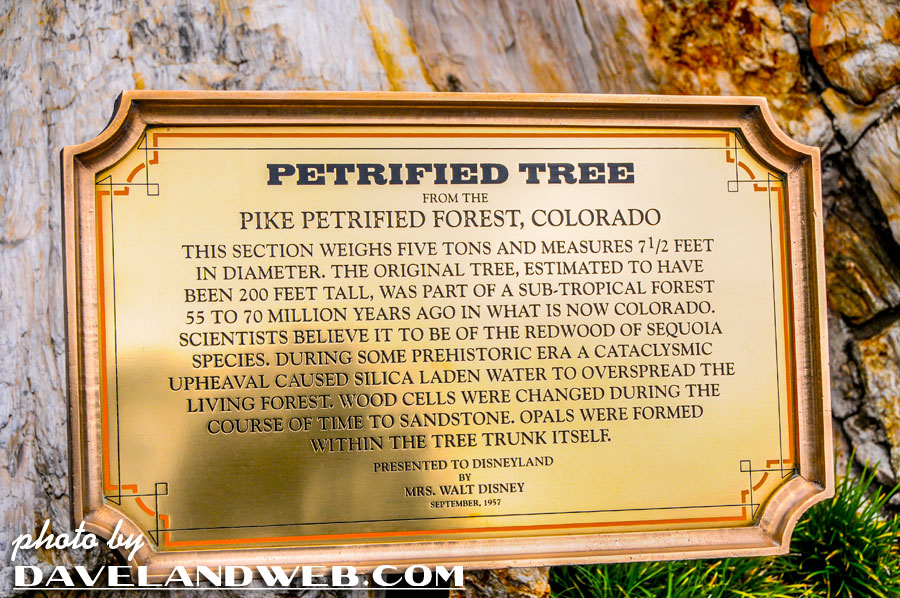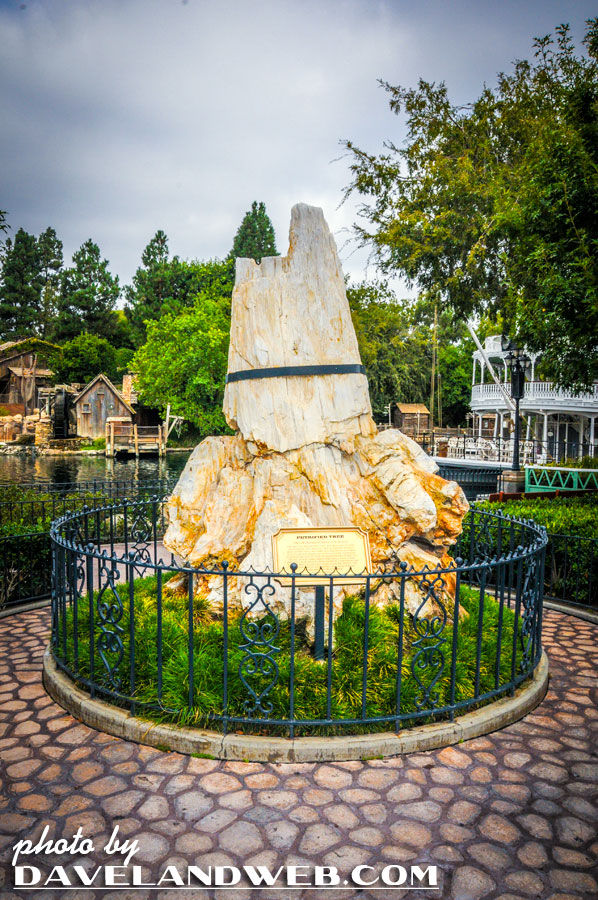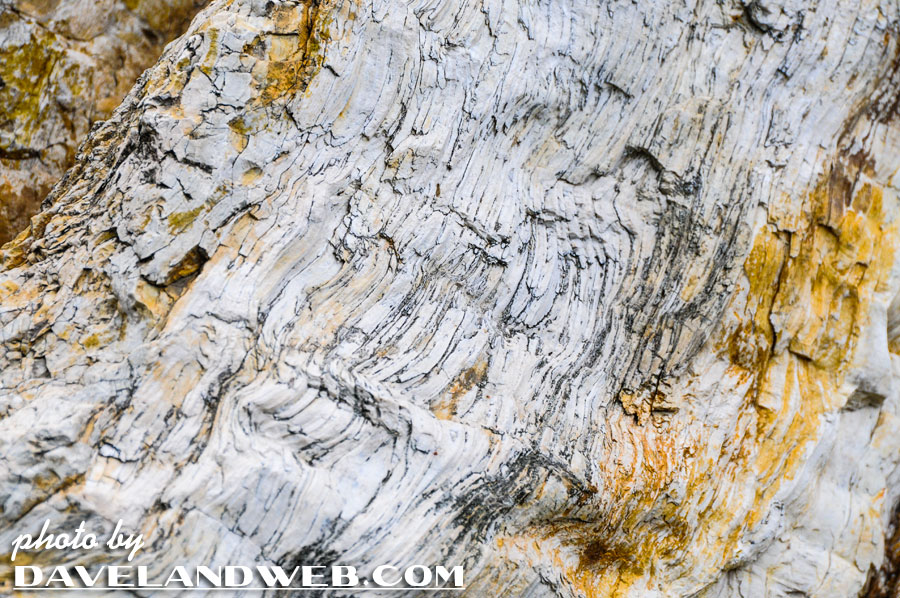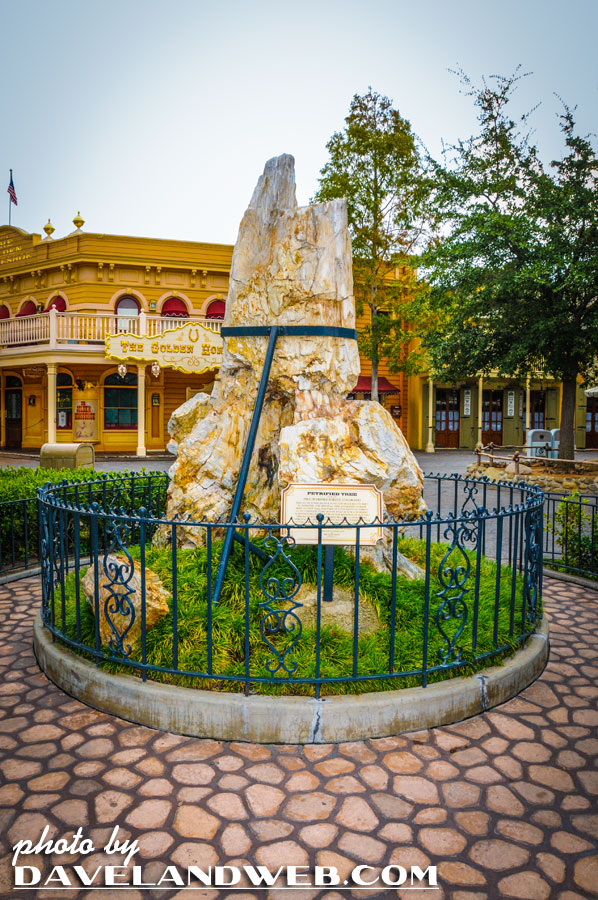 See more vintage & current Petrified Tree photos at
my regular website
.