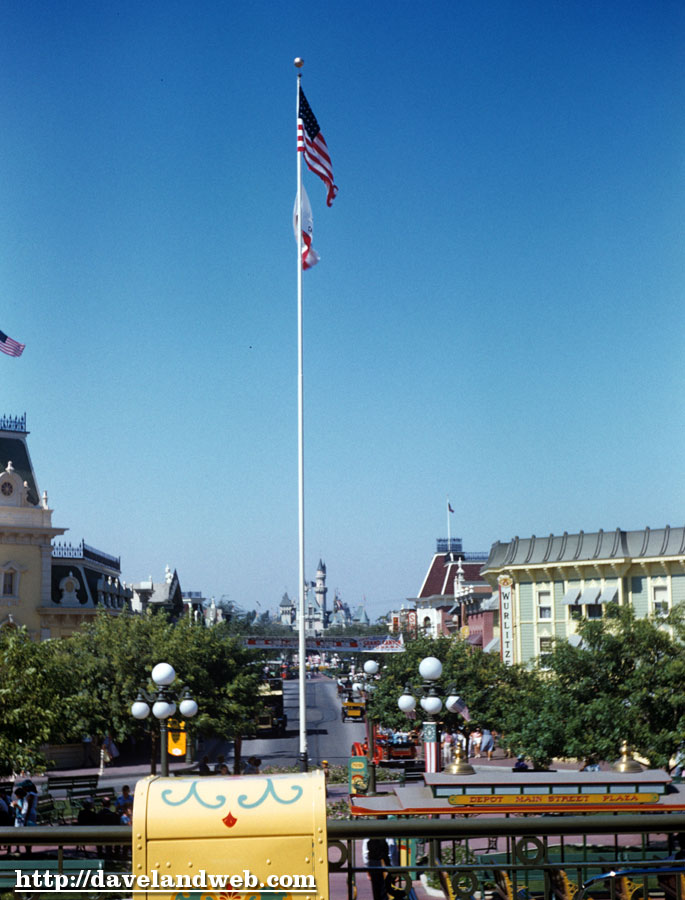 Most Disneyland geeks like myself focus on 1959 as being an historic year in the history of new attractions for the Anaheim Park. However, 1958 had its share of fun, as this series of photos proves. If you can ignore the top of the trash can on the Main Street Train Station balcony, you'll get a nice view of Town Square and the banner that hangs over Main Street, U.S.A. proclaiming The Columbia in Frontierland and the Disneyland Railroad's Grand Canyon Diorama. You'll also note it's a veritable traffic jam of vehicles; rarely do I see so many all at once.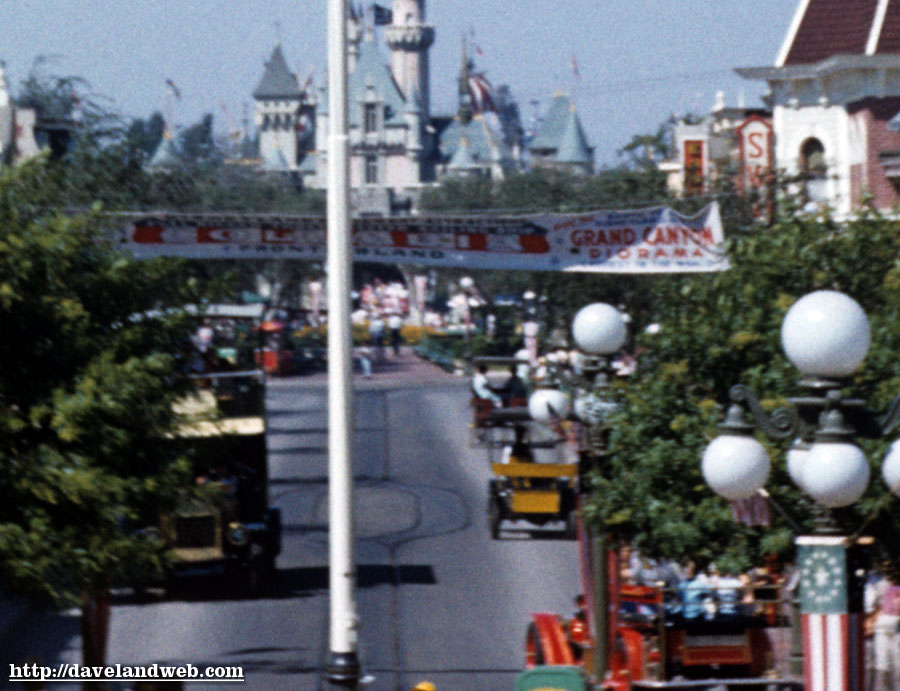 Our photographer took the Omnibus from Town Square to the Castle, and got this nice view of the information booth near City Hall: once.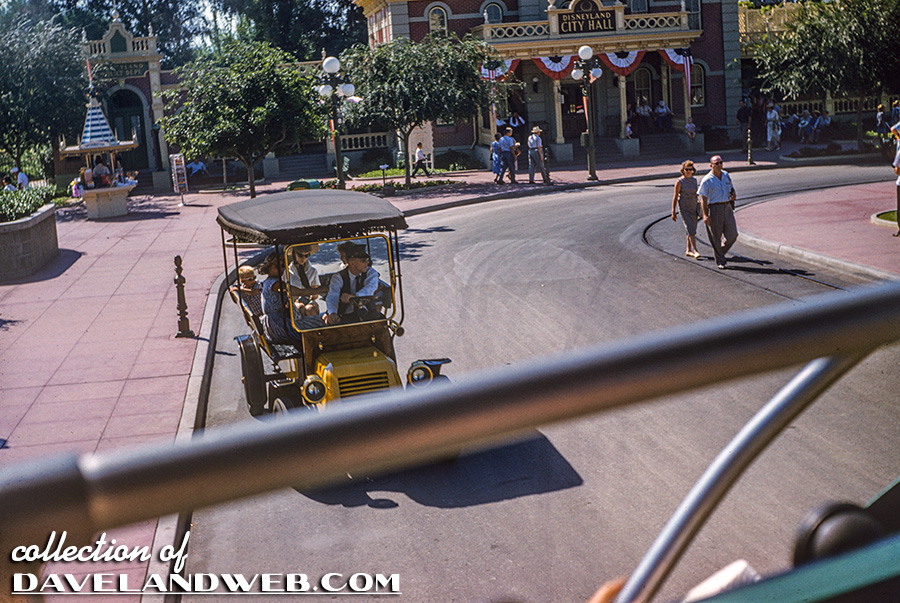 Looking back in the opposite direction, we also learn that Alice now has her own dark ride in Fantasyland.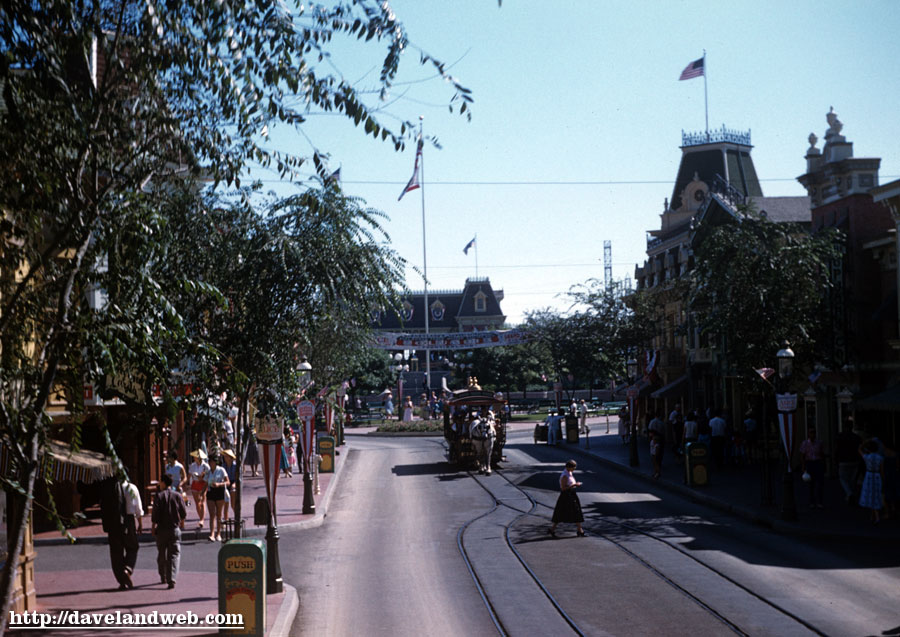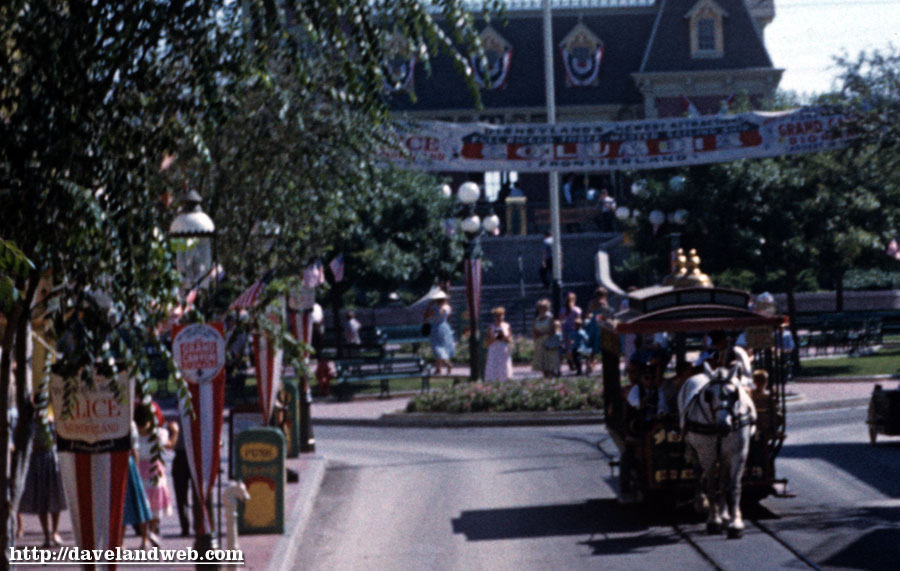 Here are the 3 posters used to advertise these new 1958 attractions: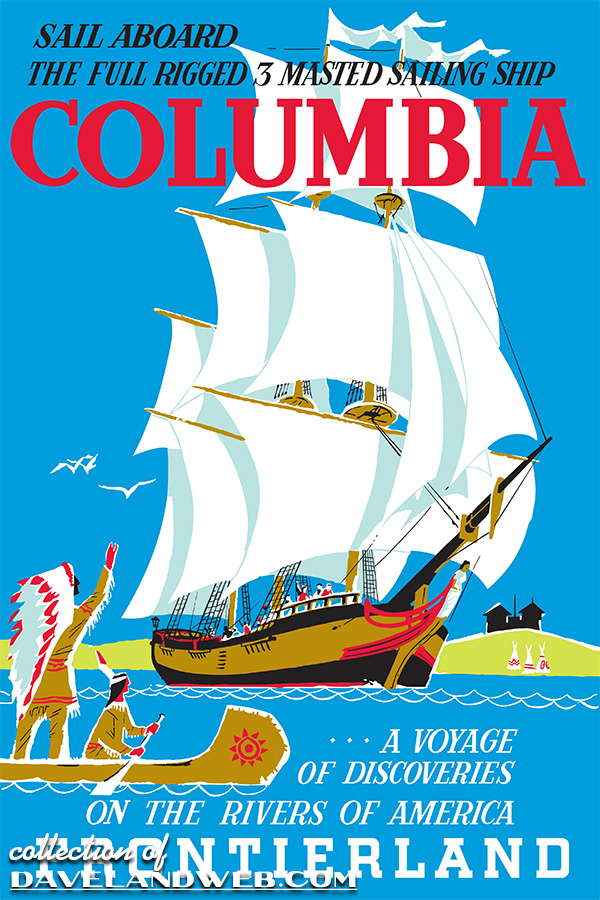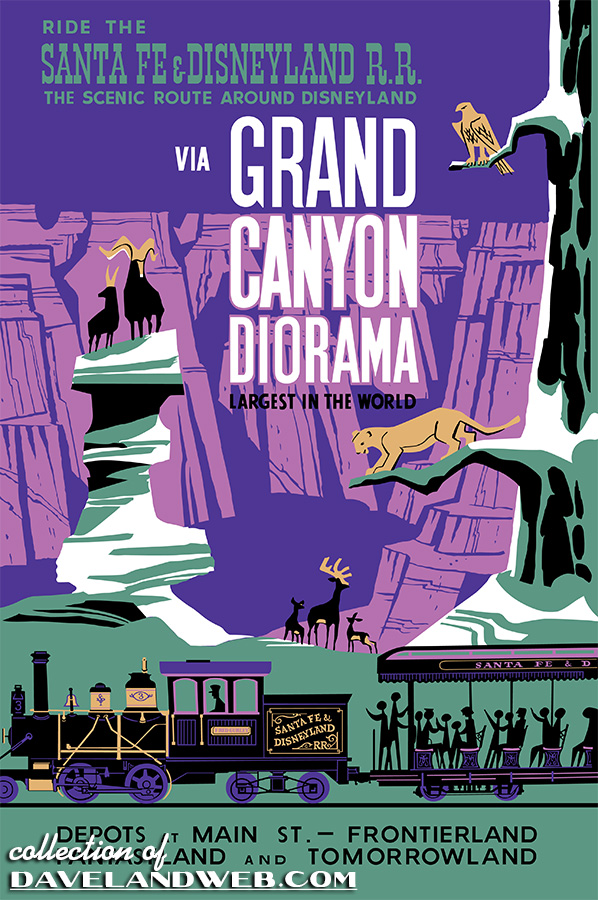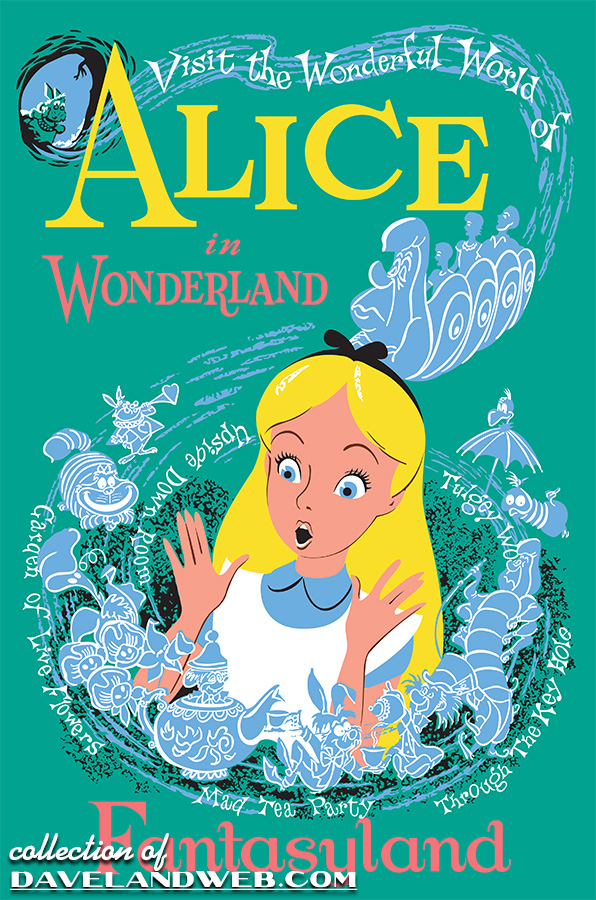 See more vintage & current Main Street U.S.A. photos at
my regular website
. "Sleeping Beauty," the Platinum Edition, is about to hit the streets, and boy is it a beauty (pun intended)! The section of extras on the Disneyland Sleeping Beauty Castle Diorama is not to miss.