In case you are a Disneyland fan who's been living in the jungle, I am sure you've heard about the DVD release of "Disneyland: Secrets, Stories, and Magic." The highlight is a glowing color Cinemascope 1956 film showing the park from just about every angle (I highly recommend this DVD; you can get it at
Amazon.com
). This segment also shows the scary monkeys on the Jungle Cruise that used to "hang" out at the Asian Temple; even though I have 3 photos that show them, I'd never noticed them before. Here are the photos: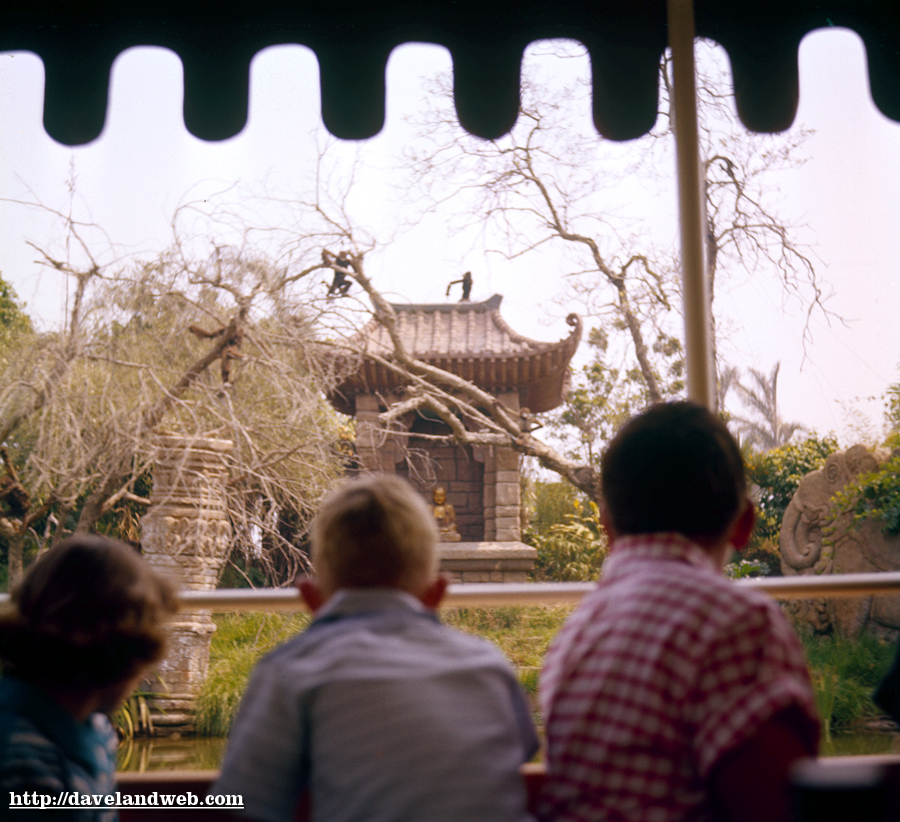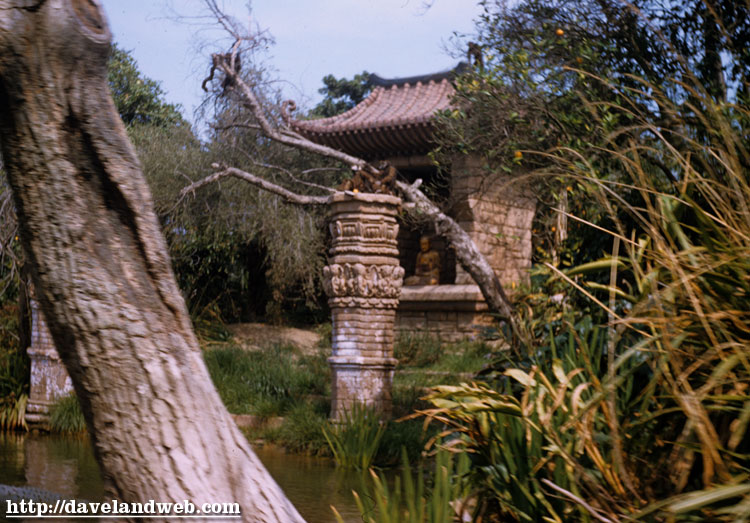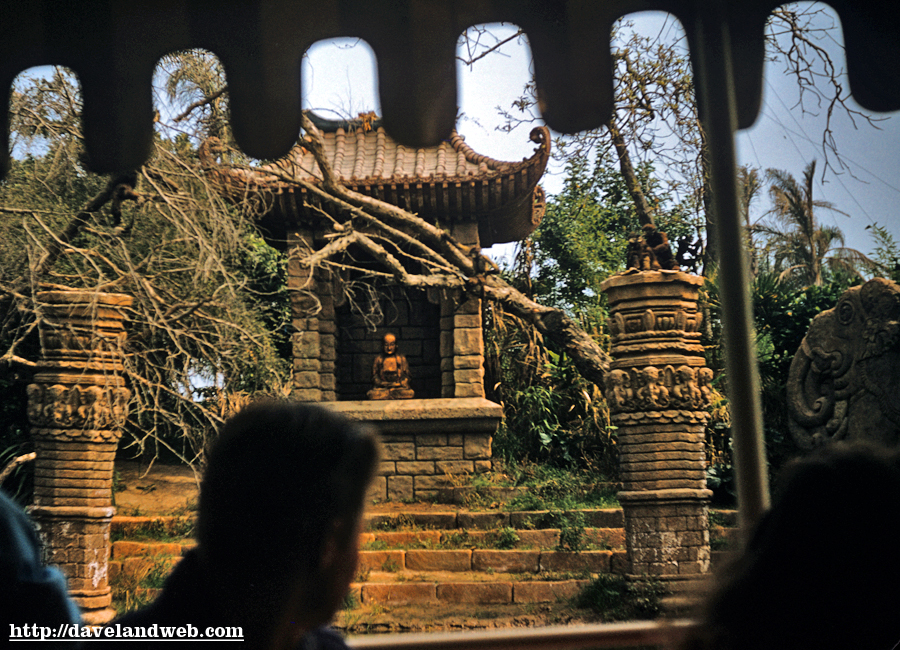 Here are some detail shots: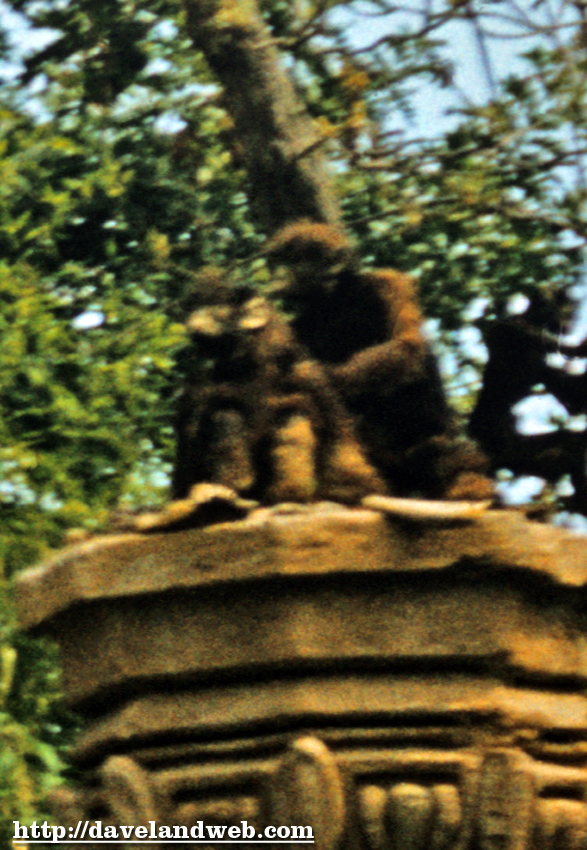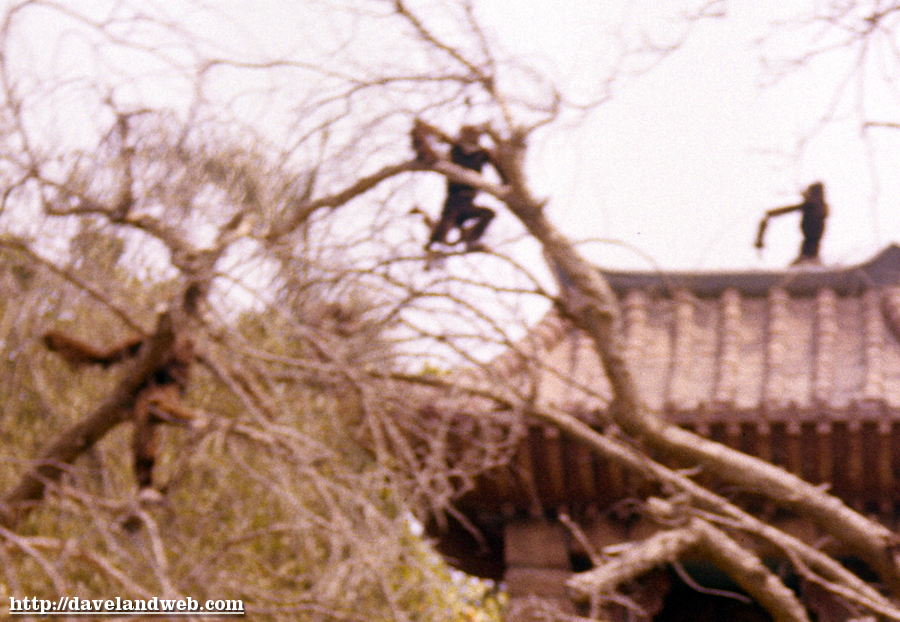 And out of the blue, who shows up with a great cheesecake promo photo? Kevin Kidney of course, the JC Blog Saviour: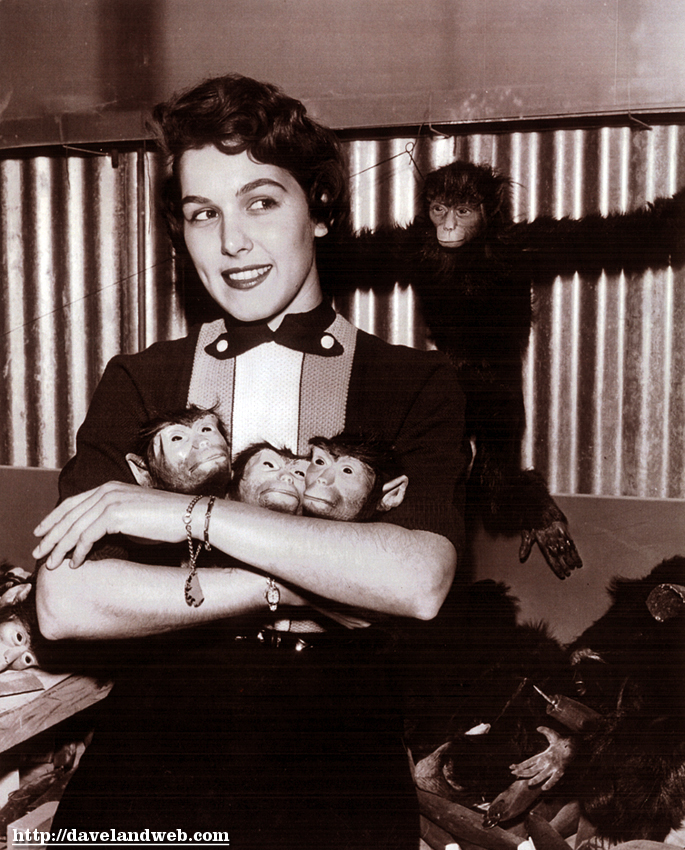 Apparently these little furry creatures didn't last too long; even so, apparently they scared the bejesus out of unsuspecting guests. See more vintage (and current) Jungle Cruise photos on my regular
website
.