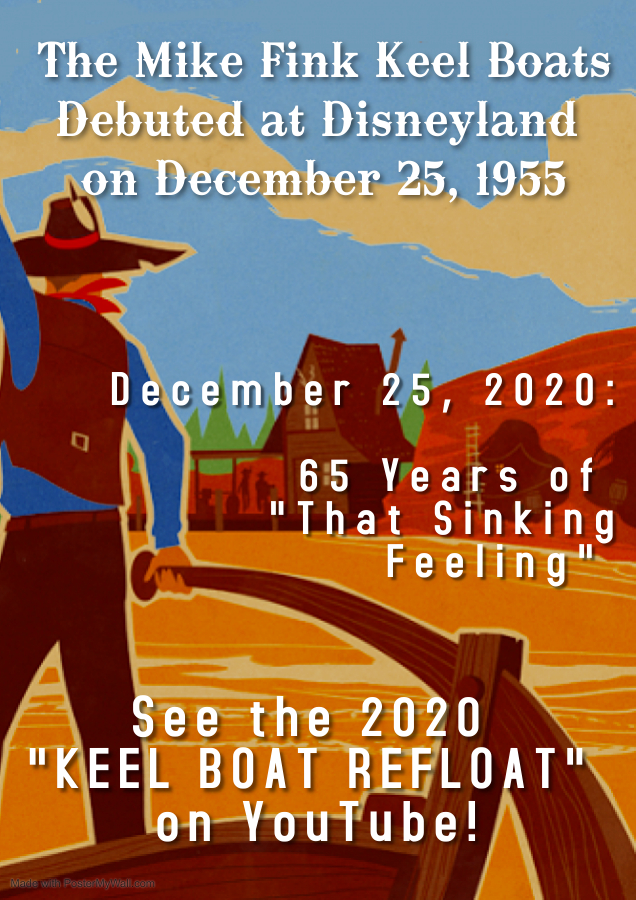 This week, Bryan Carlson reached out to me to send a graphic in honor of the Keel Boat Anniversary. What's a Keel Boat you ask? With this YouTube video, you can… re-live the glory days of the most, um, . . . actually, second, uh no, . . . more like one of the top five most popular vehicles to ever traverse the Rivers of America at Disneyland - the Mike Fink Keel Boats. Former skippers re-enact their spiel while showcasing the vistas of their backyards.
As a special treat, here are some vintage images from the Daveland archives showcasing the beloved Keel Boats, starting off with this Summer/Fall 1956 image: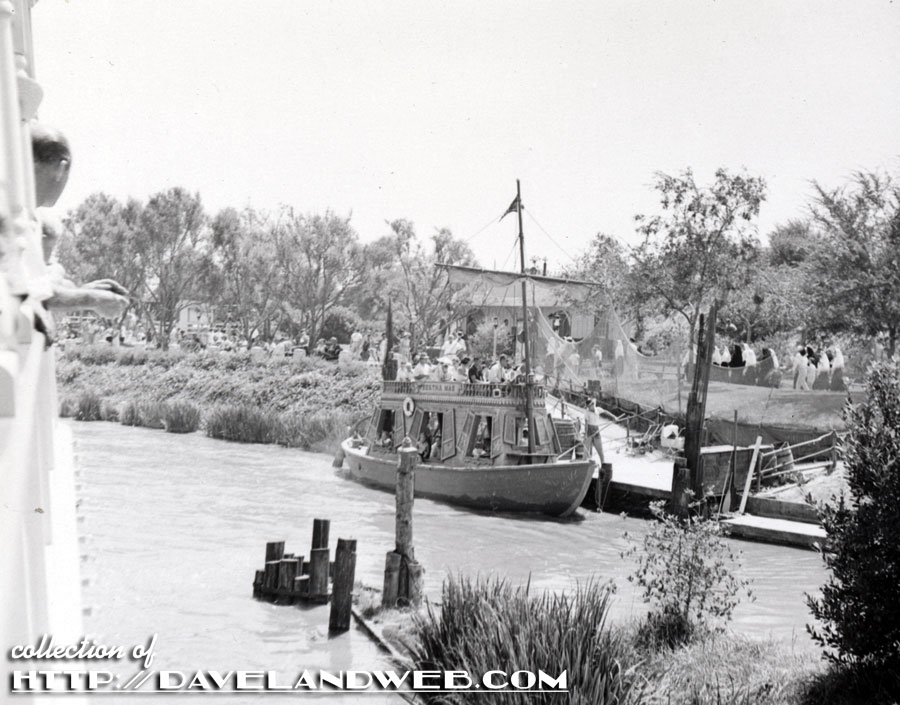 Undated 1950's: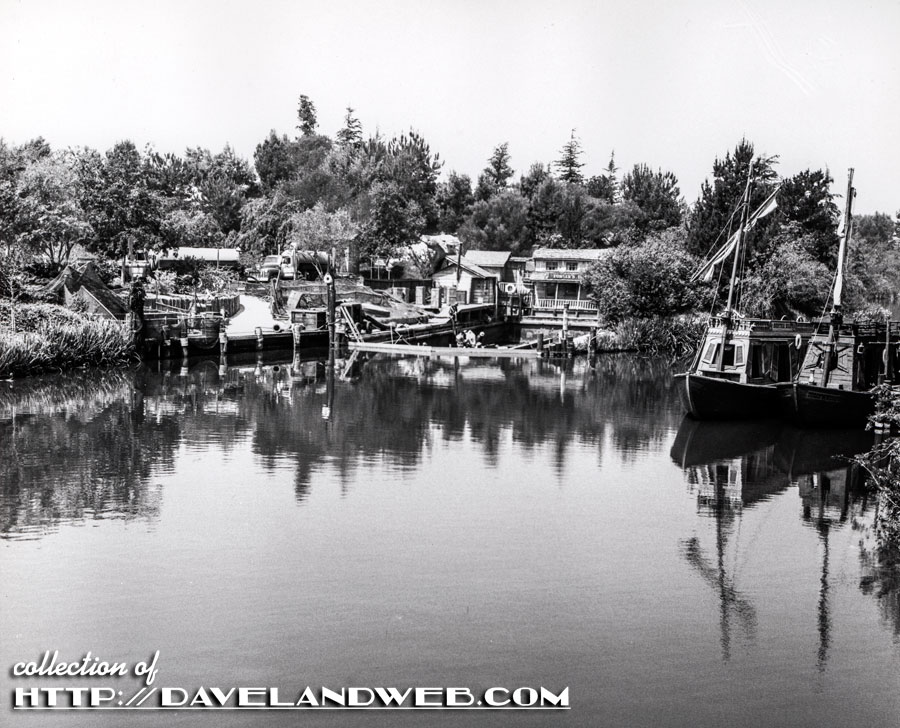 Wonder what these trucks were there for?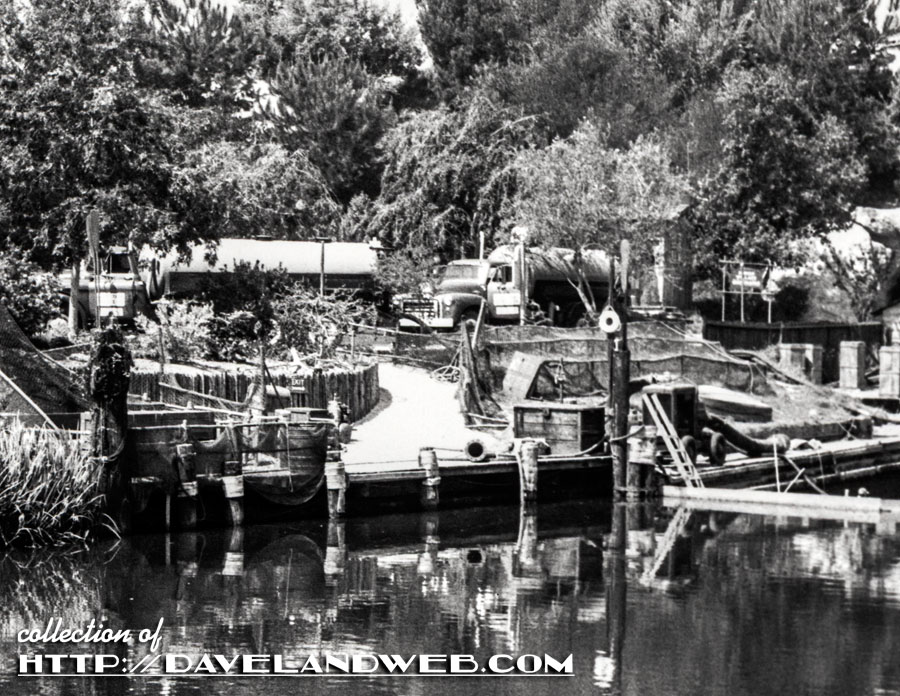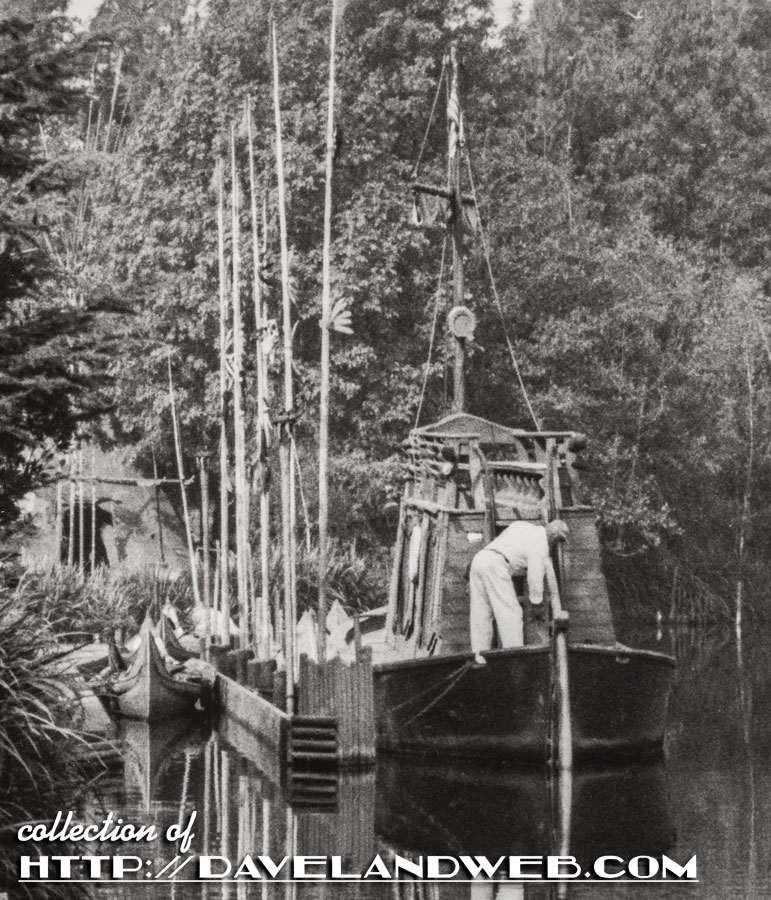 An early color view:
June 1964: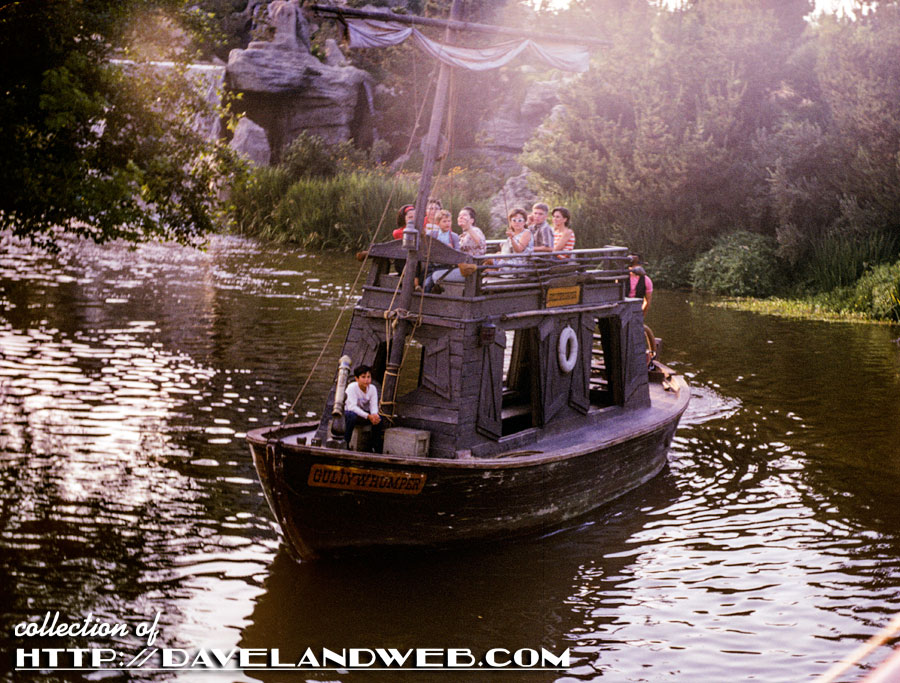 A corner of the Keel Boat shows up in this one showcasing the Fowler's Inn area: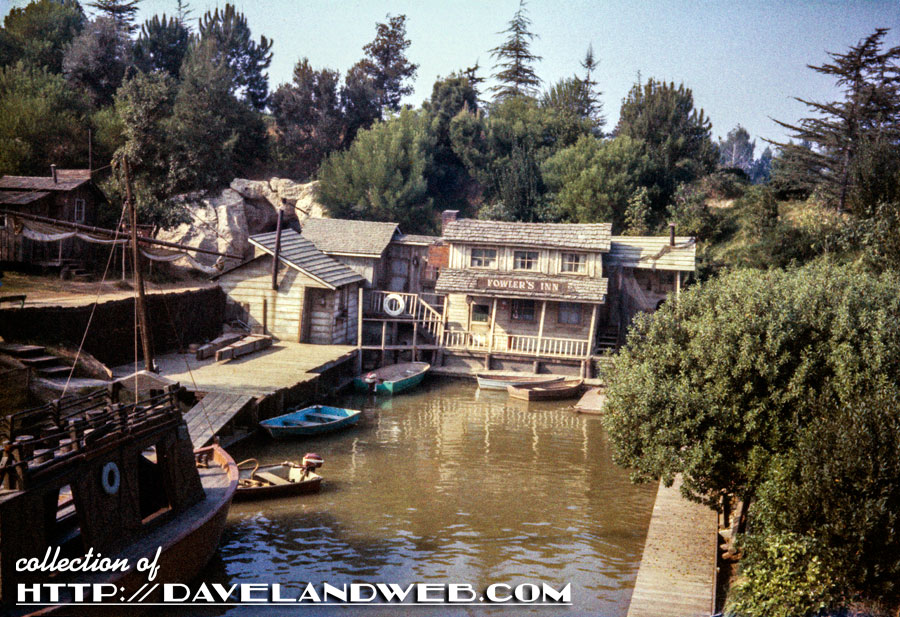 Final one for today is this beautiful sunset view: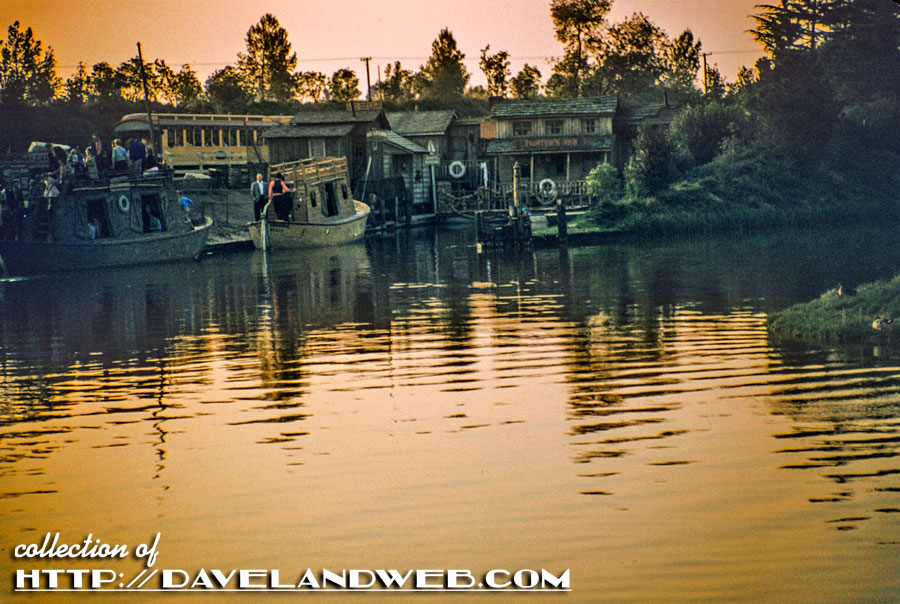 A passenger train and both Keel Boats? Sheer heaven!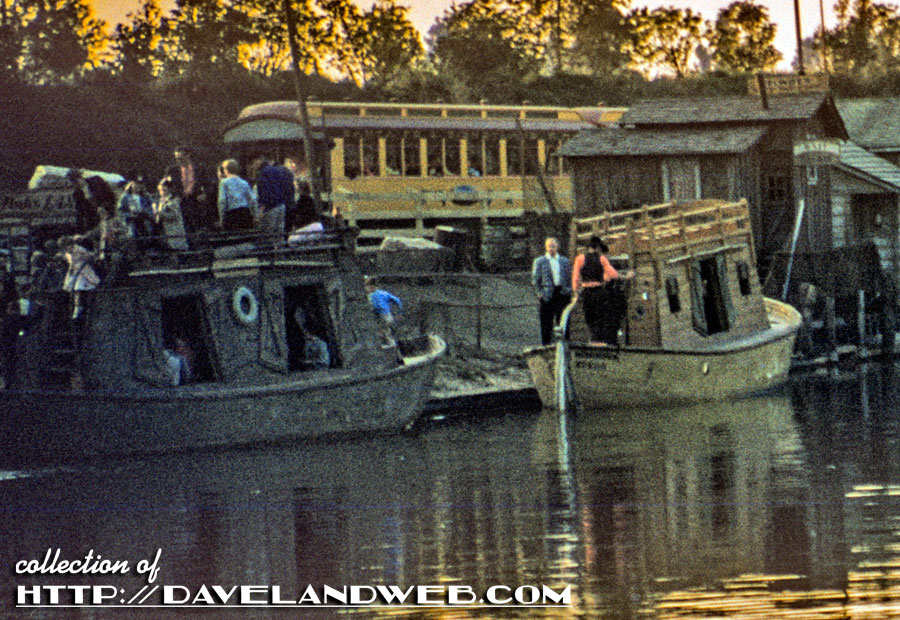 See more vintage Disneyland Keel Boat photos at my
main website.